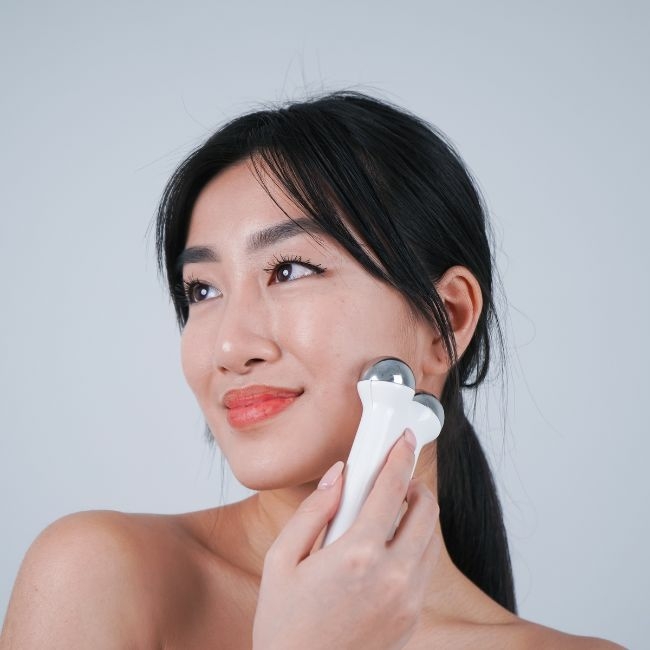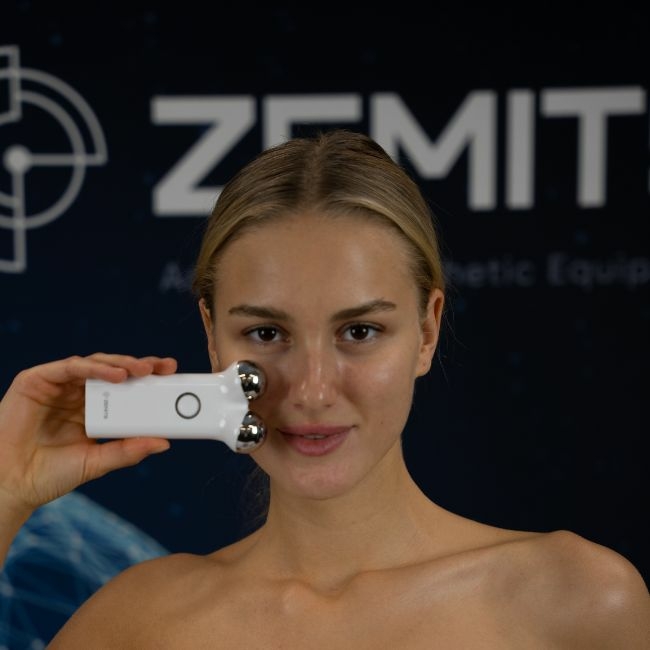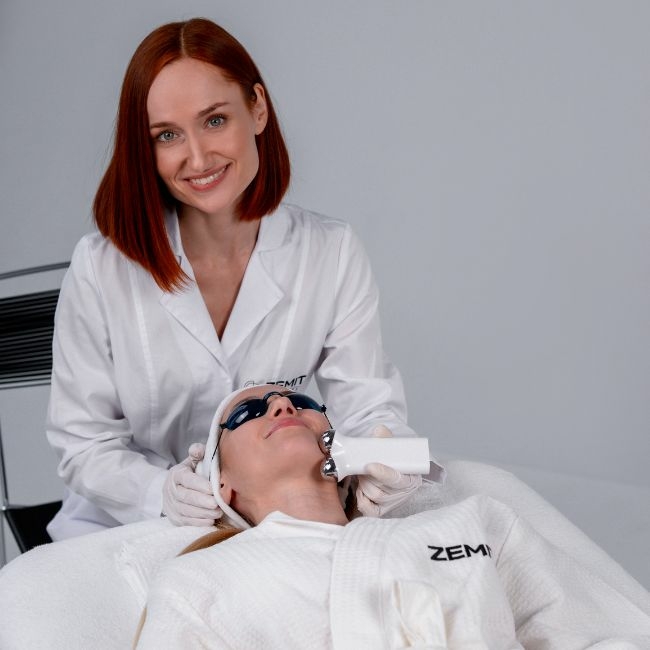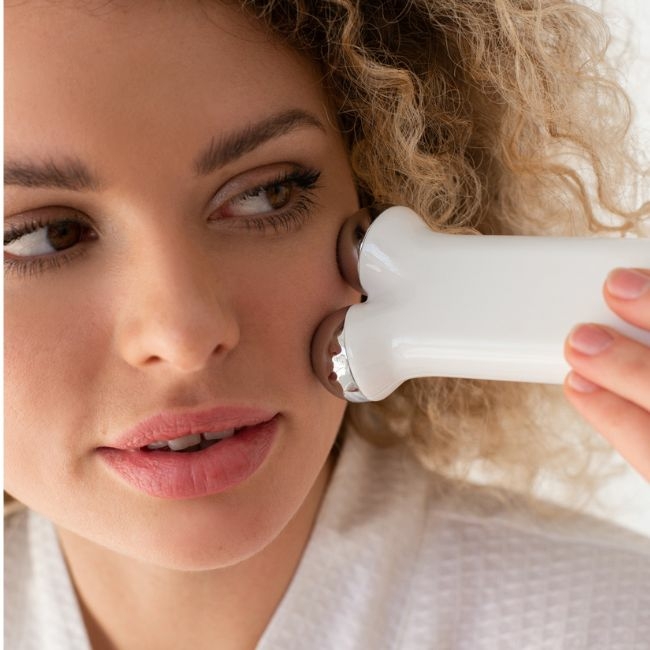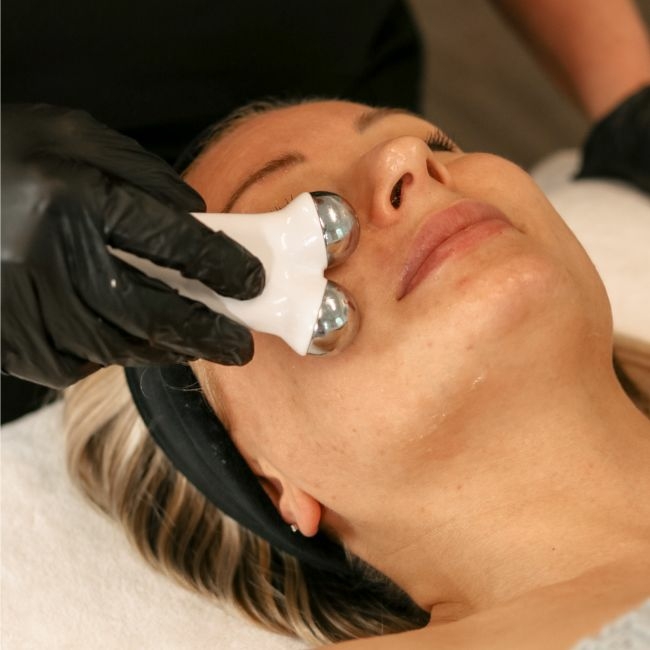 Zemits VivoTite
Microcurrent Facial System
Zemits VivoTite is a mighty professional grade handheld Microcurrent device created for advanced anti-aging treatments.
Proudly designed in California and already loved by the top Aesthetic professionals in 17 different countries.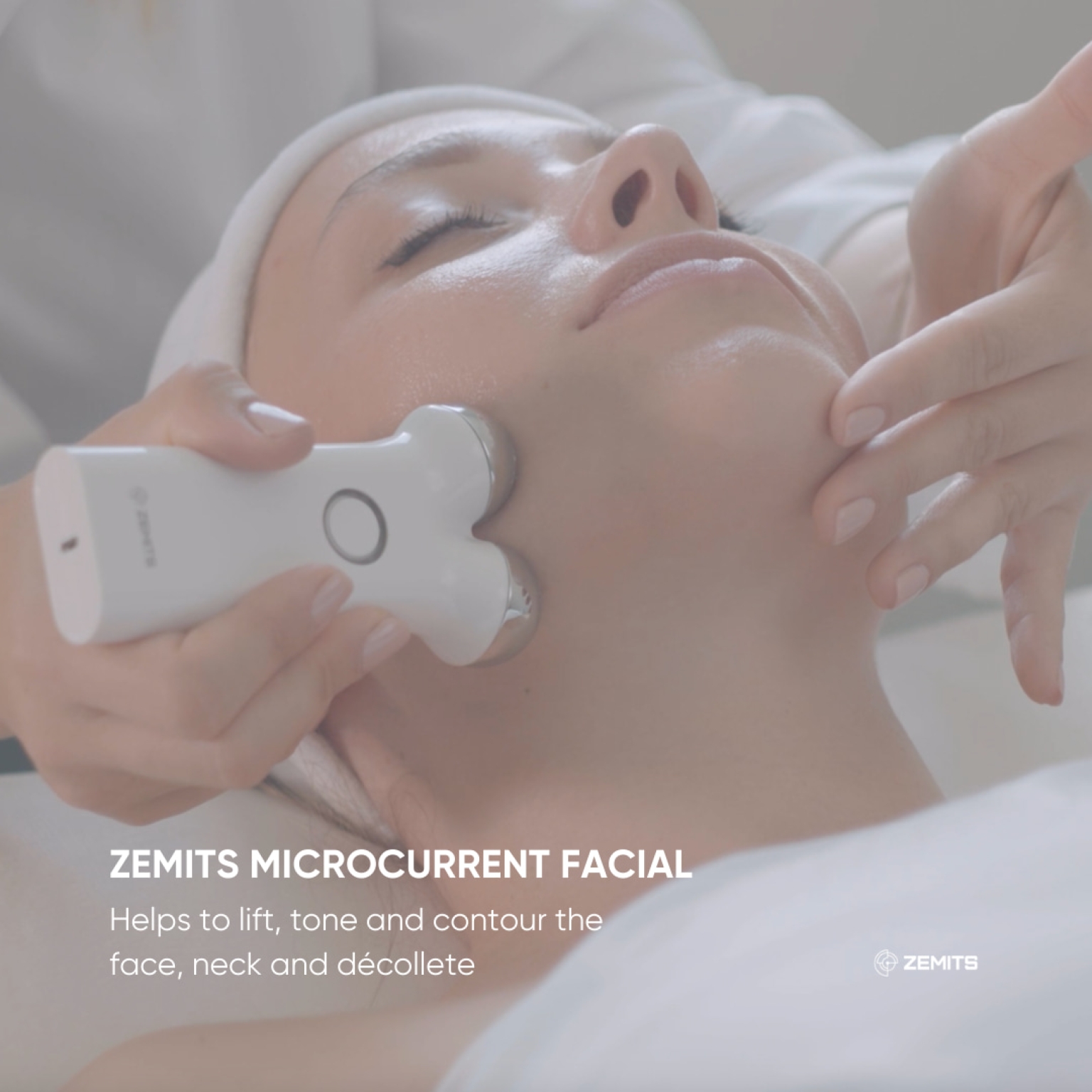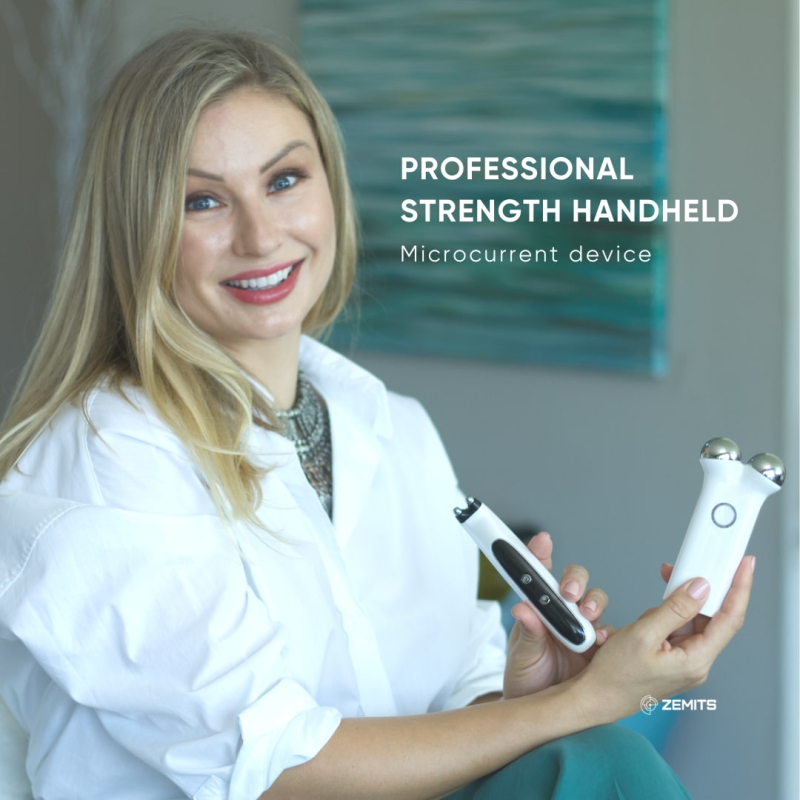 About
VivoTite generates a specific range of Microcurrent pulses for tighter skin, more toned muscles, and a healthier all over glow.
Zemits VivoTite tones and trains the facial muscles while sculpting the face into its youthful, natural state.
VivoTite uses a gentle Microcurrent range to exercise facial muscles and stimulate healthy blood circulation, enhancing the skin's more hydrated, dewy complexion.
A Professional grade device that can fit into any treatment room.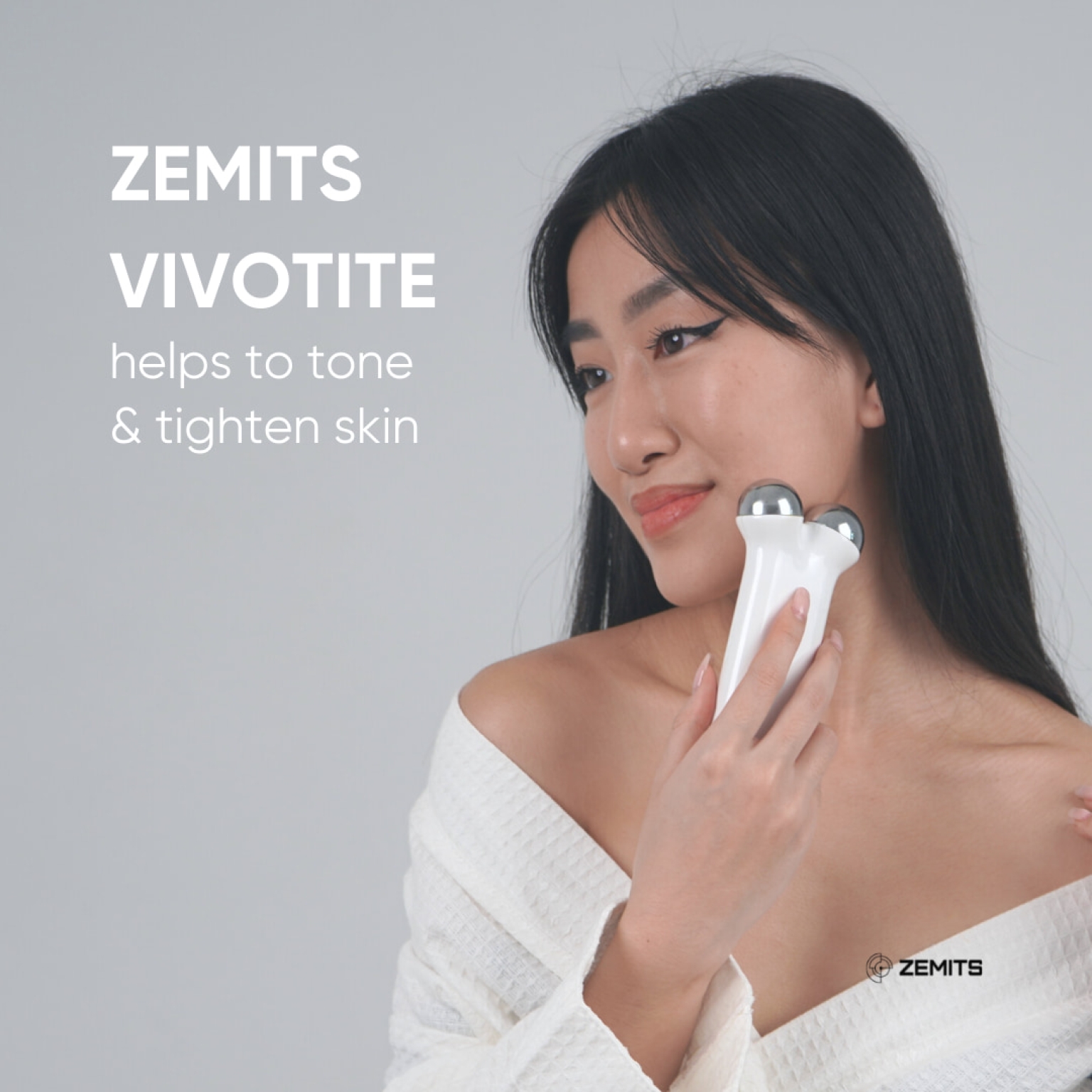 Why choose VivoTite?
1. Advanced Intelligent Microcurrent Facial Toning
With a smooth and comfortable Bi-Polar structure, the Microcurrent facial is now a simple and easy treatment. The conductive spherical electrodes are perfectly shaped for facial sculpting and deep toning Microcurrent facial massage. This treatment allows for tightening of the skin along with the boosting of collagen and elastin production by mimicking the body's already naturally-occuring electrical currents.
2. Deep Infusion Technology
Along with muscle toning, VivoTite helps to infuse serums deeper to hydrate the skin, drastically improving local blood circulation and bringing much needed Oxygen to the skin's surface.
3. User Friendly System
The Zemits VivoTite was created by a group of experienced medical engineers with a goal to make it effective and thus easy to use. As a result, you have the most user-friendly microcurrent system currently available on the market.
4. Clean Professional Zemits Design
VivoTite has a convenient ergonomic design created for a great treatment experience: easy to hold, nice to use, and fun to experience.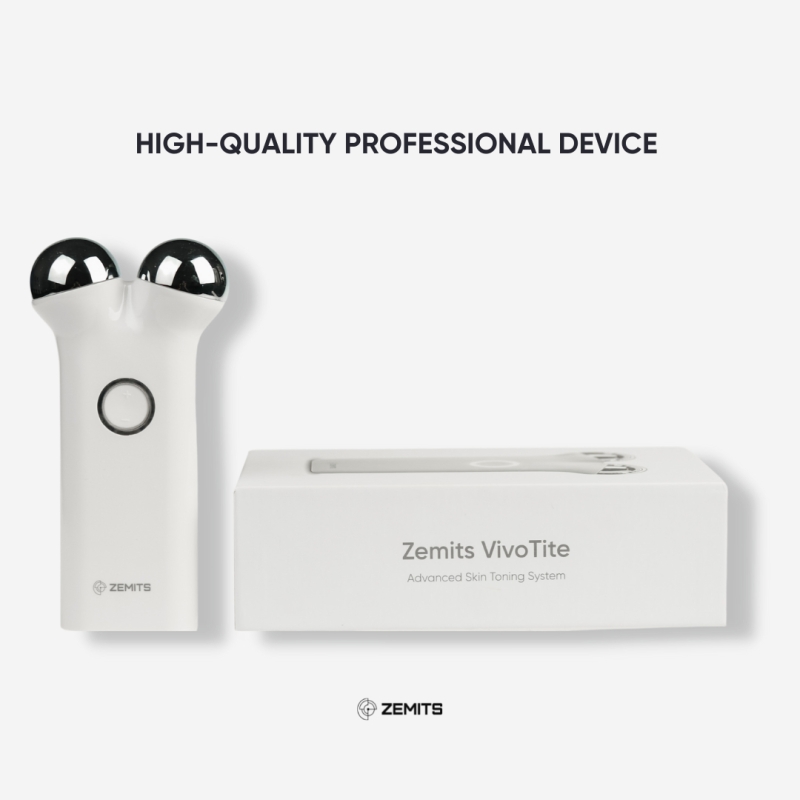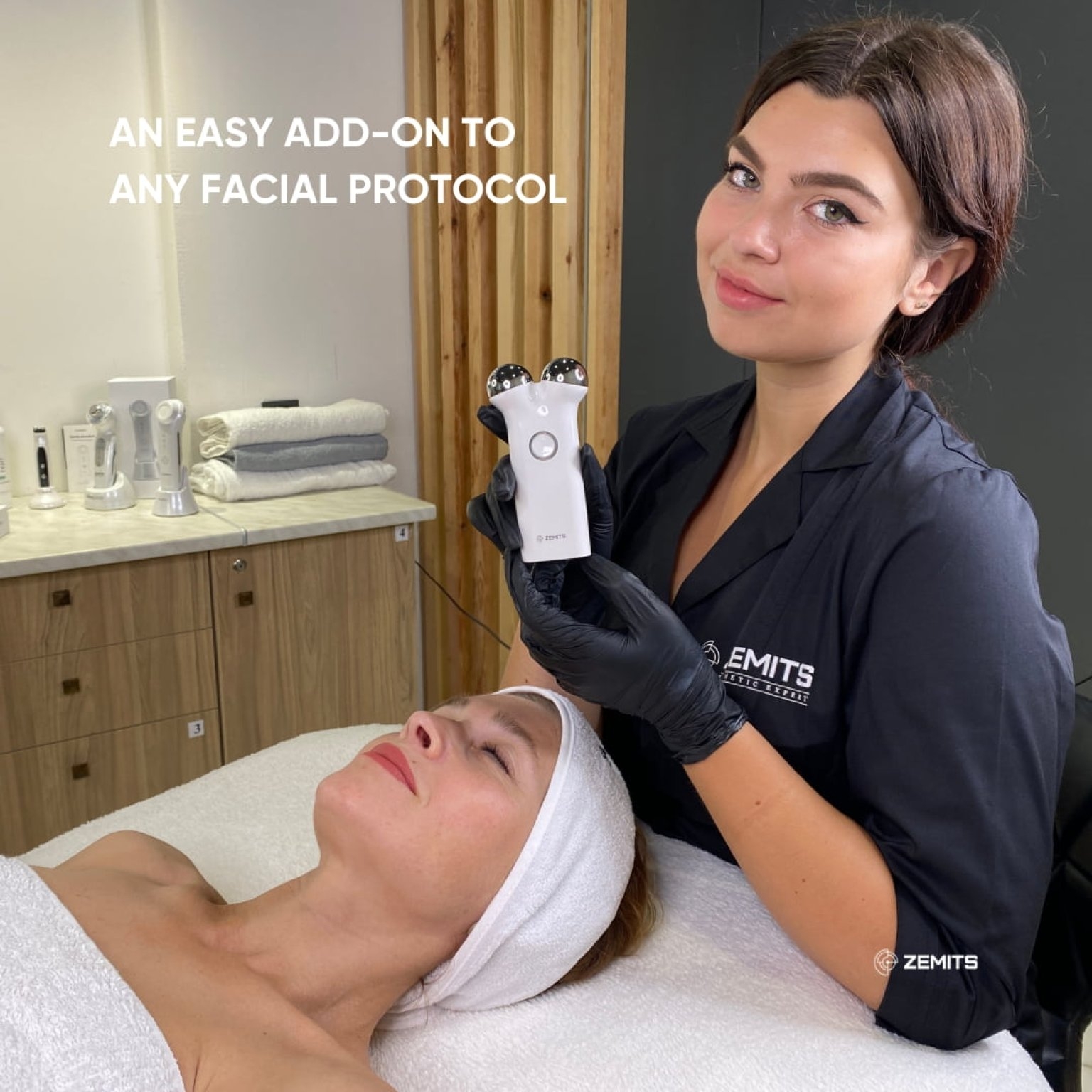 All You Need is Gel
Zemits has the absolute best conductive gel that is highly recommended to be used with VivoTite:
The Zemits Firming Genius is a powerful combination of conductive and skin rejuvenative properties. The natural active ingredients make this gel a "Must Have" in every treatment room, as it is suitable for a majority of the most popular treatments and also has incredible collagen boosting features.
The Zemits Firming Genius gel is hypoallergenic, non irritating and non greasy.
It is a lightweight silky gel that deeply hydrates the skin, conducts the treatment energy and protects skin against dehydration.
Microcurrent Treatment Protocol
Cleanse the skin and gently pat dry. Apply a thin, even layer of the Zemits conductive gel on the skin area to be treated.
Step 2
Press the Start button on your VivoTite, adjust the device's intensity.
Step 3
Place both electrodes onto the skin and gently glide them across the face and neck, following the lymphatic flow directions. Ensure to maintain constant contact between both electrodes and the skin throughout the treatment. Perform the same amount of passes on each side of the face, by gliding the VivoTite slowly with slight pressure on the skin.
Step 4
Perform the treatment for about 10-15 minutes. Once the treatment is over, press and hold the power button. Follow up by applying a moisturizer of your choice.
Watch the video with Zemits VivoTite
Microcurrent Device Tutorial | How to Use Microcurrent Zemits VivoTite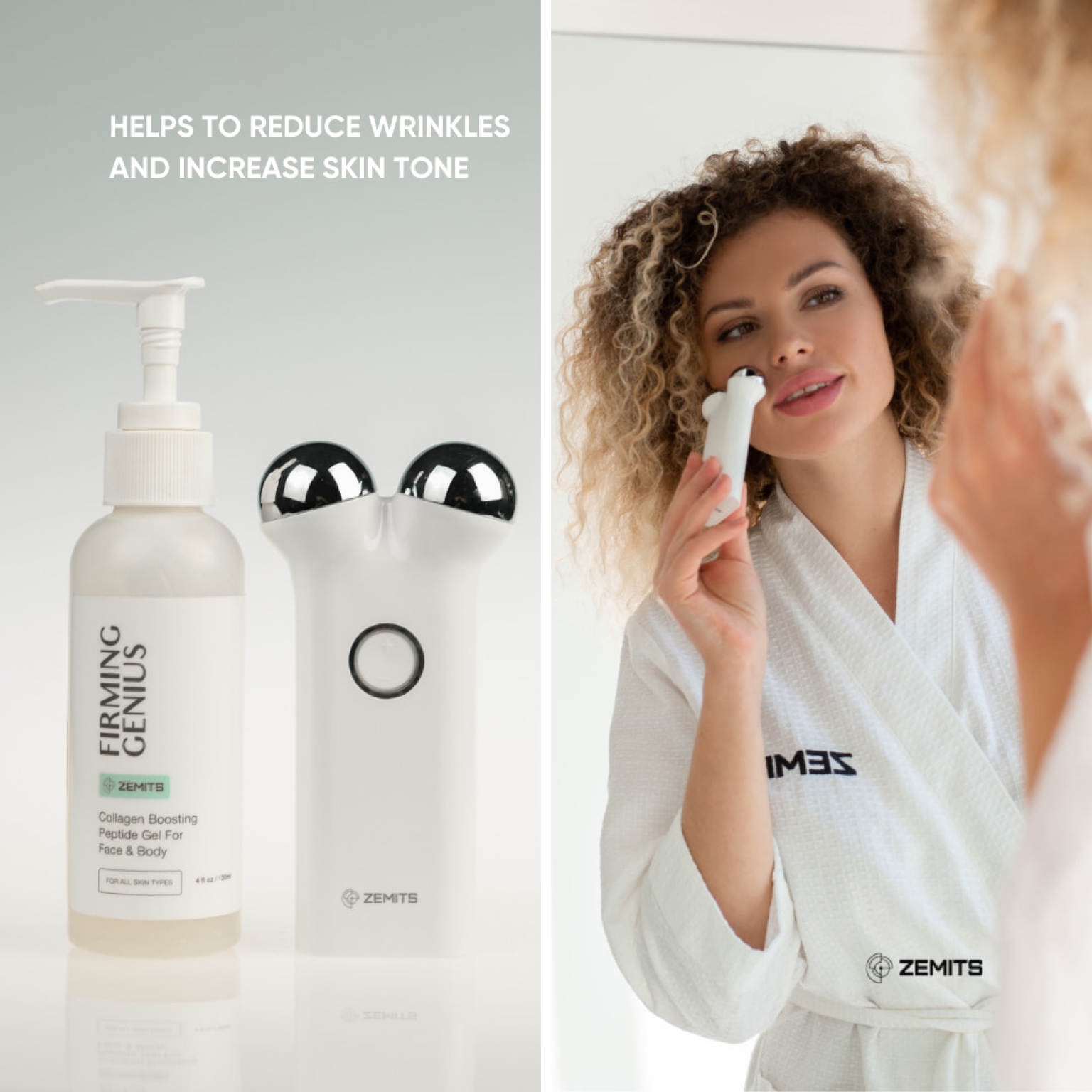 Ready to add a new exciting treatment to your services or your at-home routine? Order the VivoTite and the Zemits Conductive gel of your choice.
Don't forget to share your feedback with us.
Welcome to the Zemits Family! Enjoy!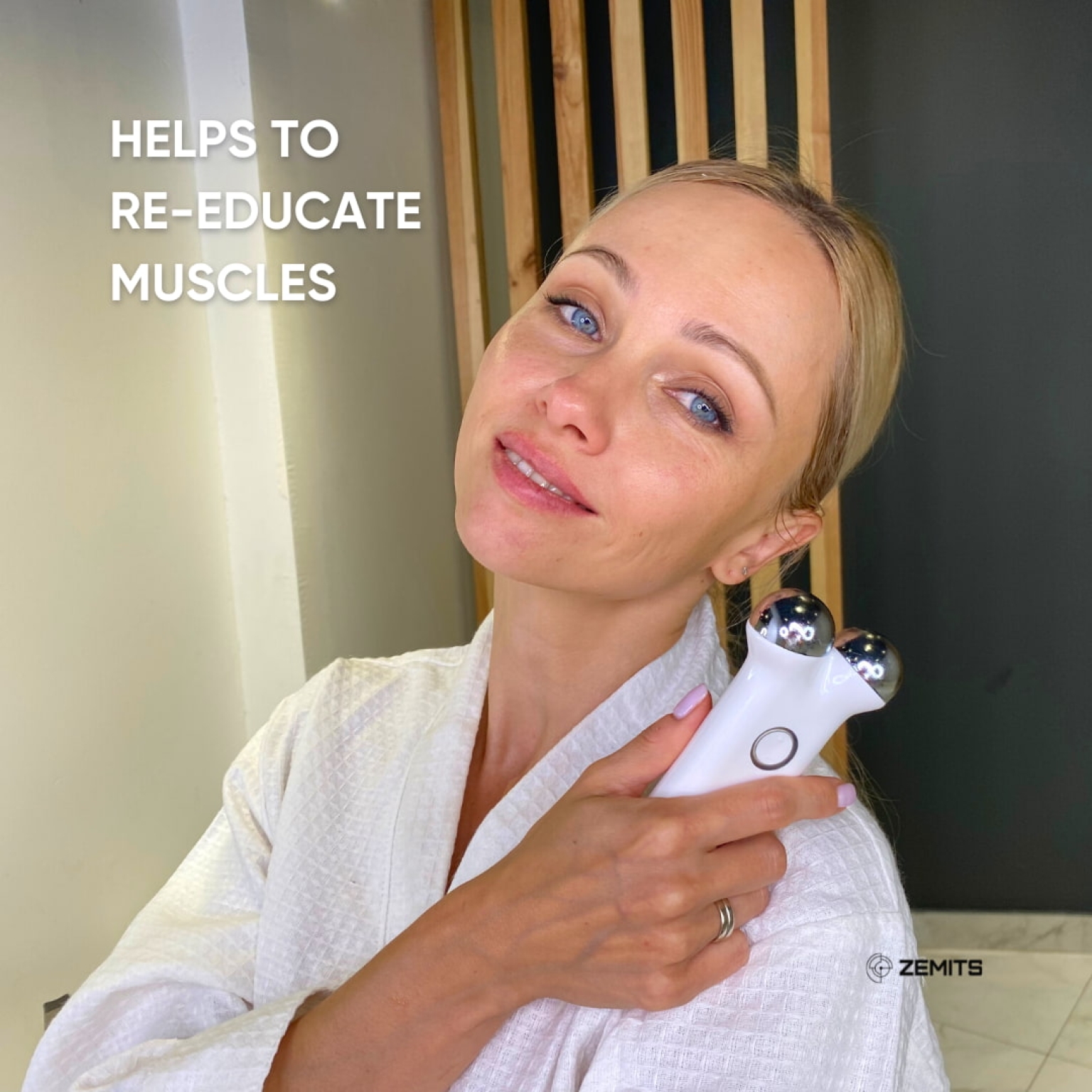 This esthetic device is intended for cosmetic use only. This esthetic device is not intended to be used to treat or diagnose any medical condition.
This esthetic device is intended to be used by estheticians and skincare providers. This esthetic device is not intended to be used by doctors or healthcare providers.
This esthetic device is not intended to be used in medical nor surgical purposes. This esthetic device does not affect the structure of deep skin tissues.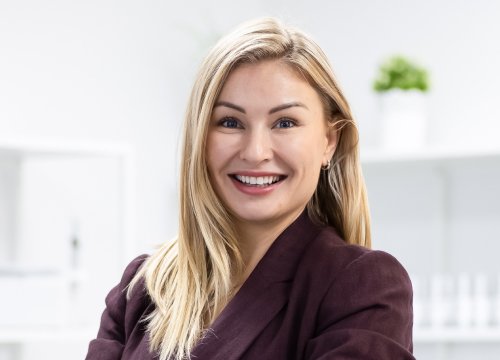 Financing Programs - More opportunities for your business
Interest-Free Financing and Flexible Payment Options. No credit, no problem!
Financing Programs

Learn More

Advanced Training Program
A-Esthetic offers the most advanced and comprehensive complimentary Advanced Online Training Course with every purchase of Zemits and Oomnex equipment..
Training Program

Learn More
Our clients Worldwide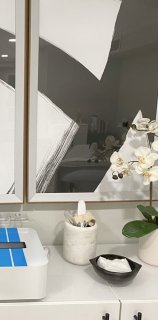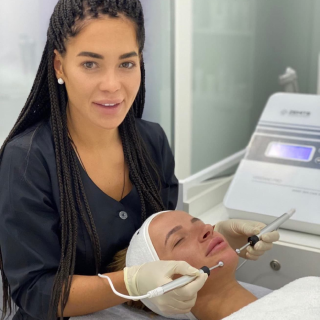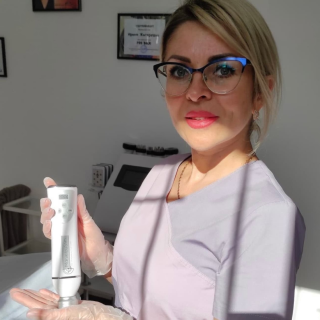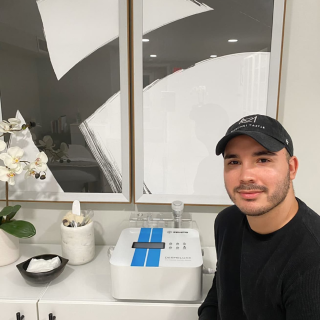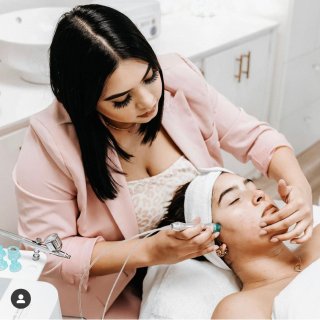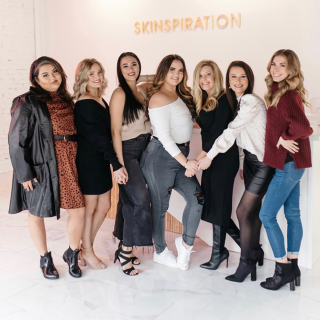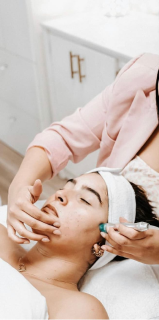 Advance-Esthetic is dedicated to providing you with the finest MedSpa Equipment to tailor a wide variety of your needs. Our mission is to support your MedSpa to boost your business with the highest quality products, outstanding customer service and a lifetime of client support.
Advance-Esthetic.us delivers to the following states: Alabama, Alaska, Arkansas, Arizona, California, Colorado, ...

Connecticut, Delaware, Florida, Georgia, Hawaii, Idaho, Illinois, Indiana, Iowa, Kansas, Kentucky, Louisiana, Maine, Maryland, Massachusetts, Michigan, Minnesota, Mississippi, Missouri, Montana, Nebraska, Nevada, New Hampshire, New Jersey, New Mexico, New York, North Carolina, North Dakota, Ohio, Oklahoma, Oregon, Pennsylvania, Rhode Island, South Carolina, South Dakota, Tennessee, Texas, Utah, Vermont, Virginia, Washington, West Virginia, Wisconsin, Wyoming
© 2021 DISCLAIMER: All information within the A-esthetic.us website and all other marketing materials are made only for informational and educational purposes. A-Esthetic products and equipment have not been tested or approved or any government entity for treatments of illnesses or diseases. Use at your own risk.
Advance-Esthetic does not accept any liability for inaccurate information on our website. It is the responsibility of the client to check the accuracy of all information provided and to confirm prior to and upon purchase of *qualifying Zemits equipment including but not limited to the conditional offer of marketing materials and other such offers for the defined brands. Zemits only. Marketing Materials are exclusively for Zemits branded machines only... Not applicable with Venus, Innocell, or other non Zemits branded equipment, ETC., Definitions: Qualified: Zemits Branded Equipment only