Zemits DermeLuxx PRO: Revolutionize Your Spa with Cutting-Edge HydroDermabrasion Technology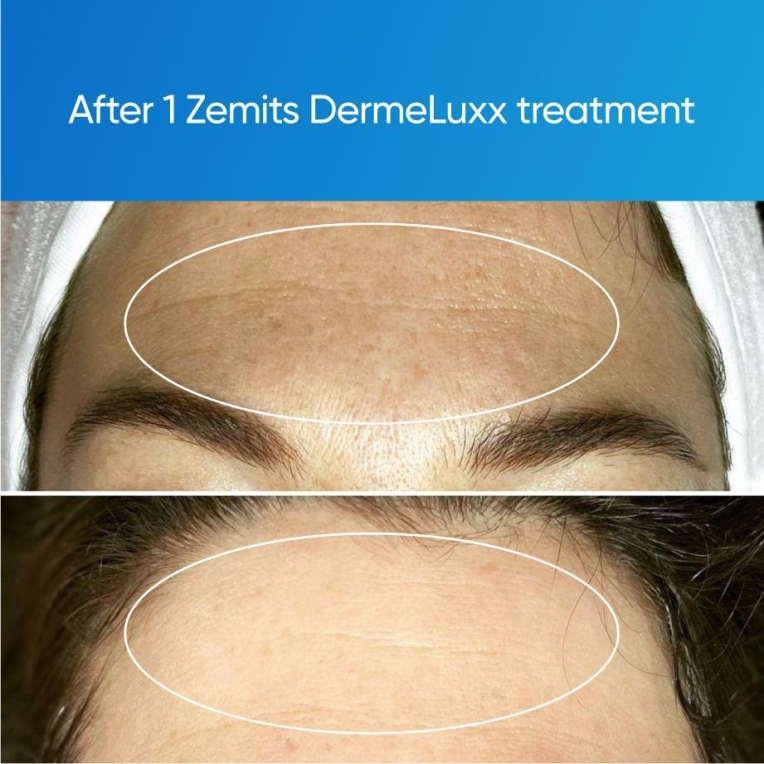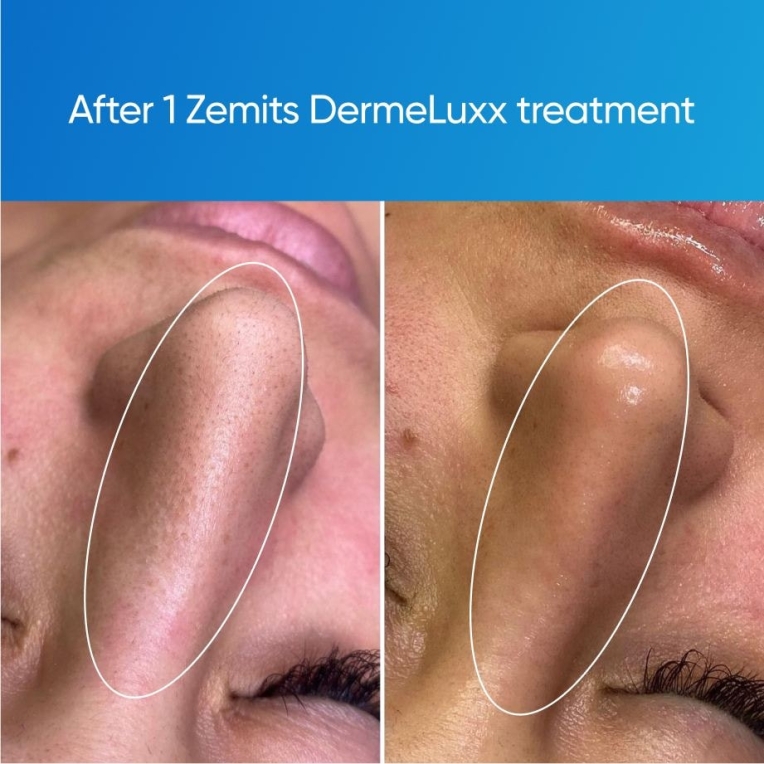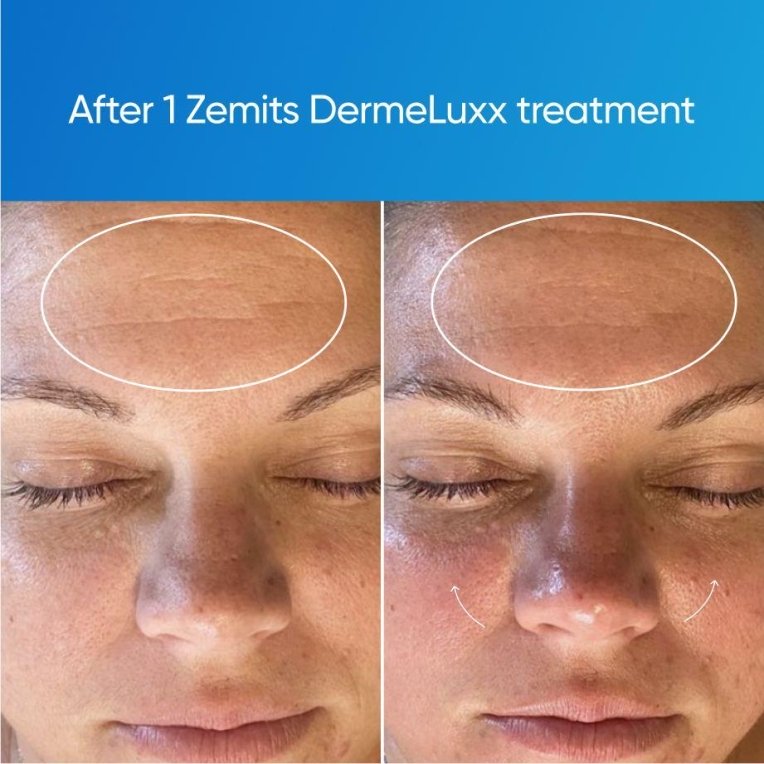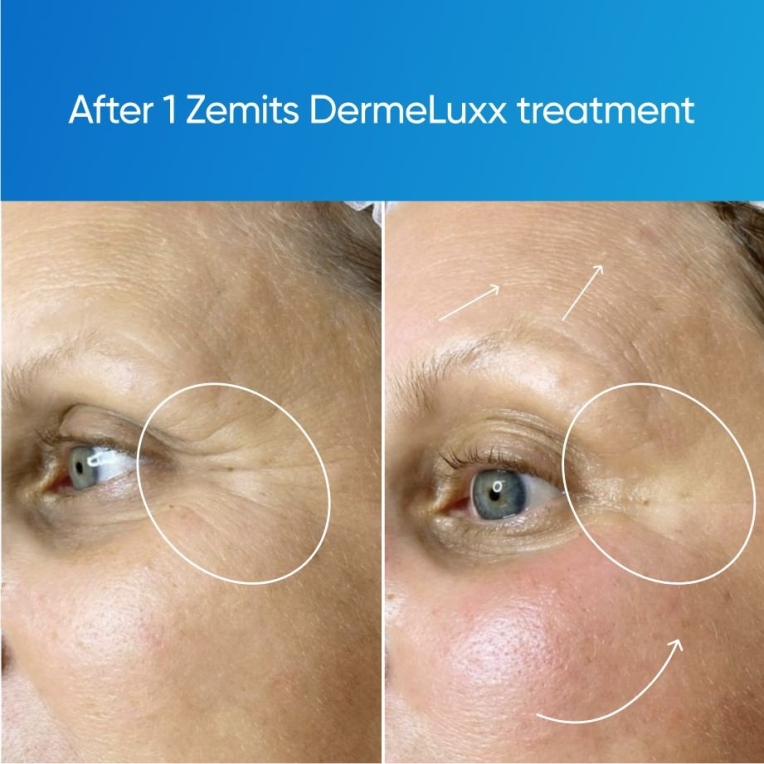 Results may vary
The Top-Rated HydroDermabrasion System
Meet the top-rated HydroDermabrasion system, the Zemits® DermeLuxx PRO. This state-of-the-art skincare platform offers unparalleled results and has been trusted by over 500 skincare professionals in 17 countries.
The Zemits® DermeLuxx PRO is a sophisticated 3-in-1 esthetic powerhouse that seamlessly integrates:
Fluid HydroDermabrasion: for unparalleled exfoliation and deep cleansing
Serum Application: for targeted nourishment and revitalization
Cooling Application: for soothing and calming post-treatment care
Experience the synergy of these advanced modalities, enhancing your service offerings and providing a comprehensive, luxurious experience for your clientele.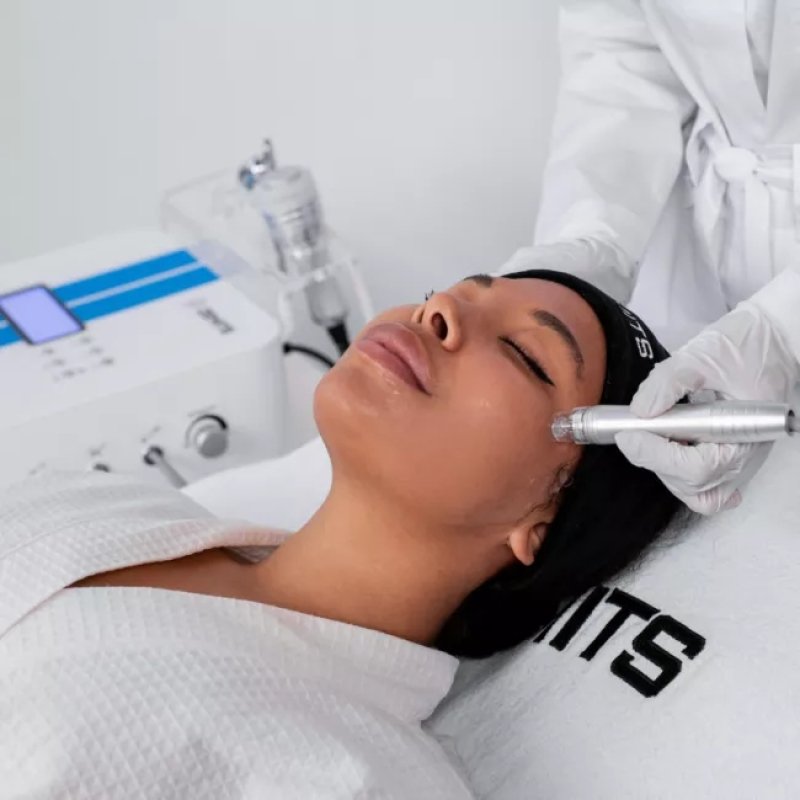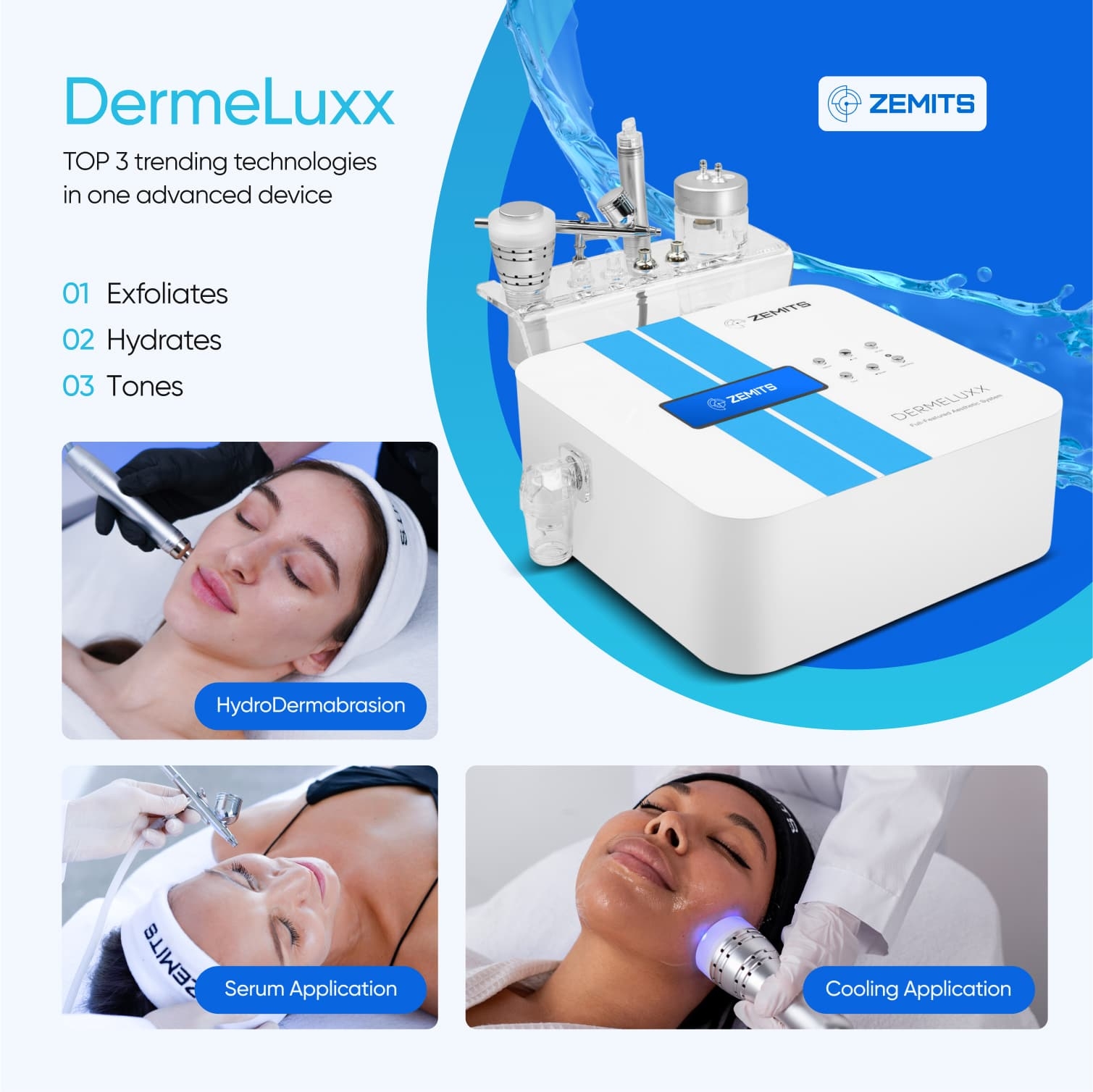 Zemits® DermeLuxx PRO Benefits
Fluid HydroDermabrasion:
Achieve 3X more effective HydroDermabrasion exfoliation and extractions
Utilize 10X less hydrodermabrasion serum per facial, maximizing cost-efficiency
Benefit from a mere $5 consumable cost per treatment, as opposed to $40 with competing hydrodermabrasion systems
Serum Application:
Amplify skin luminosity for a radiant, glowing appearance
Unveil dewy, brightened skin, enriched with replenishing serums
Cooling Application:
Employ a cold wand to alleviate and comfort the skin post-treatment
Offer a 100% holistic and soothing experience for your clients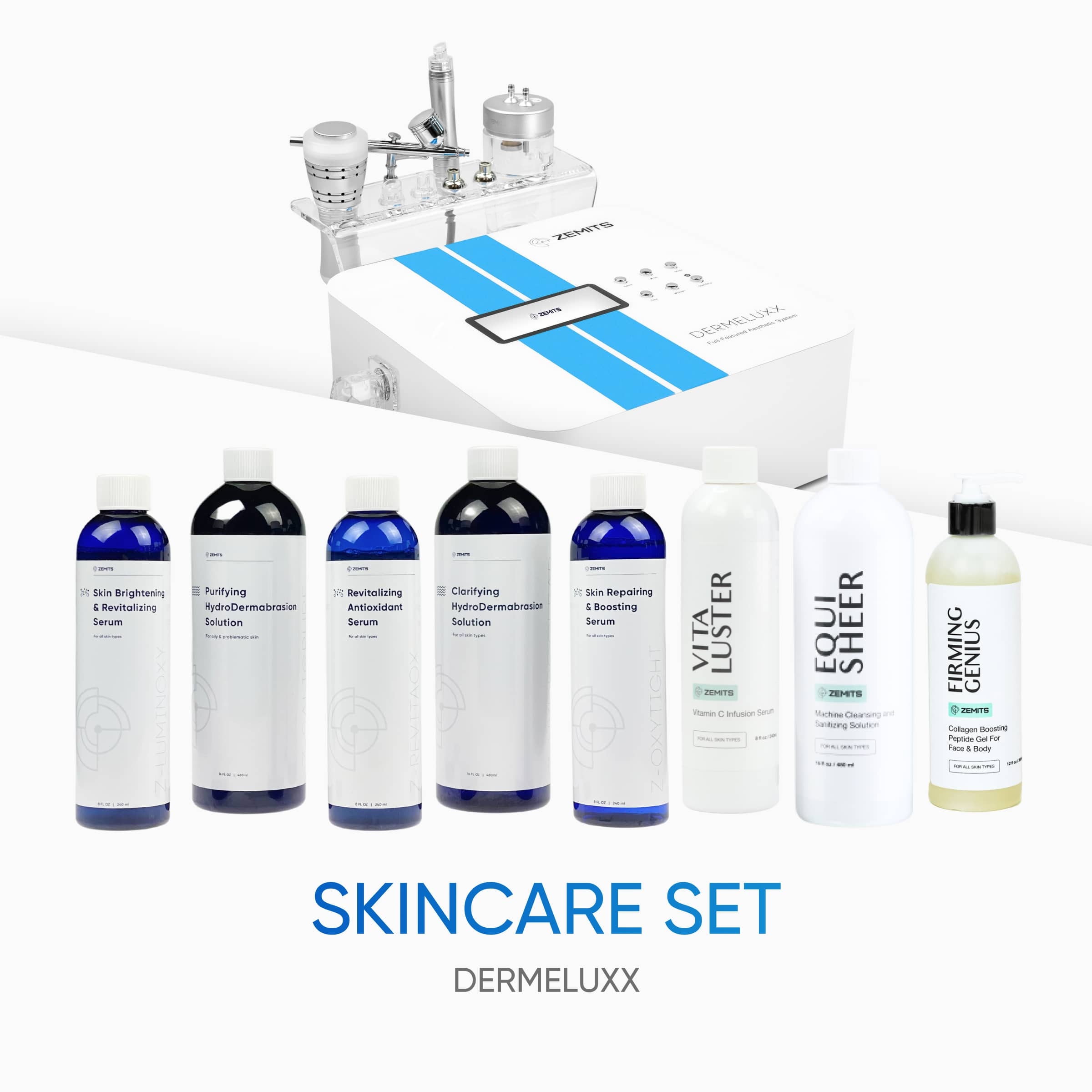 GIFT WITH PURCHASE
VALUE OF $440
At Zemits®, we understand that success in the spa industry requires more than just a high-quality device. That's why we offer a comprehensive treatment solution, providing everything you need to start enhancing your business immediately.
With every Zemits® device purchase, we include a corresponding to your device complimentary set of premium skincare products, allowing you to offer exceptional services to your clients right away. We are committed to your success and believe in empowering you with the knowledge and skills to maximize treatment results.
To support you in achieving the best outcomes, we provide thorough training and detailed treatment protocols, ensuring you have the confidence and expertise to deliver outstanding services.
Zemits® Technology - The Power of Synergy
Zemits® DermeLuxx PRO is non-invasive, non-dripping, and non-costly HydroDermabrasion Treatment.
The synergy of advanced Zemits® HydroDerm Serums,combined with DualDiamond and Clear Hydro Exfoliation delivers instantly radiant skin.
Gentle and effective clear Hydro Extraction tips perform even better blackheads extractions.
Serum application hydrates the skin with crafted serums while nourishing the skin.
The perfect finishing Cooling application step creates a holistic ambiance, ensuring clients leave feeling pampered and revitalized.
Zemits® DermeLuxx PRO: The HydroDermabrasion Game-Changer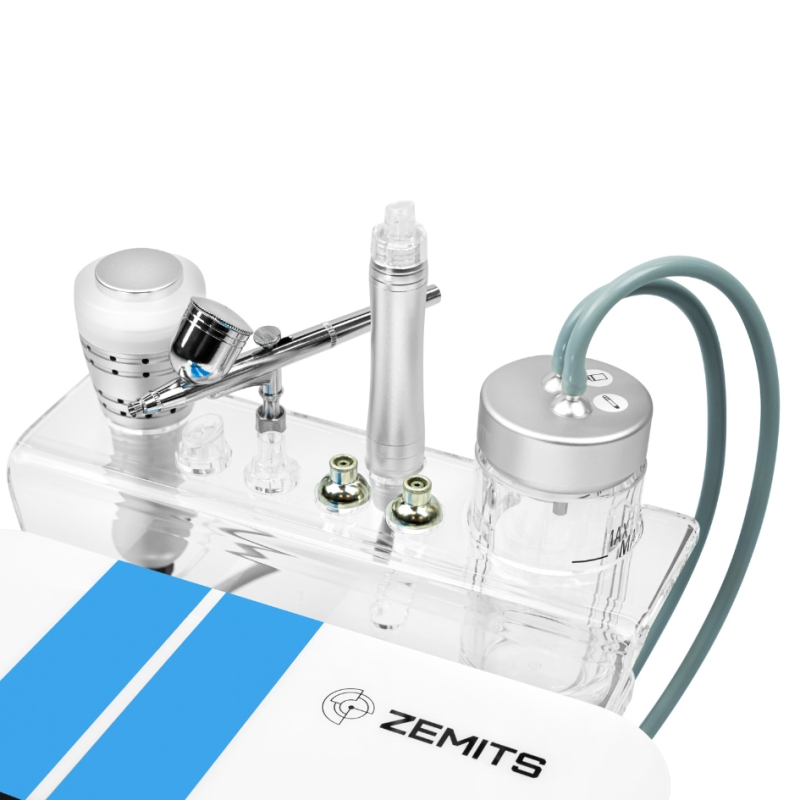 HydroDermabrasion
Experience Unmatched Exfoliation and Efficiency
Experience the holistic approach of Fluid HydroDermabrasion with the Zemits® DermeLuxx Hydro Dermabrasion Handpiece. This skin exfoliation technique involves an initial step of topically applying a serum using a fan brush, followed by the gentle exfoliation process using our specialized DermeLuxx PRO handpiece. This step is performed without the system's serum delivery mechanisms, which means reduced expenses and enhanced results.
With this new treatment protocol: one bottle of HydroDermabrasion Serum now can last up to 100 services.
Revolutionary serum application benefits:
Controlled process with brush application
Uses only 5ml of serum, as opposed to 30-60ml
Maximizes serum utilization with up to 100 treatments per bottle
Eliminates dripping and leakage during treatment
Enhances blackhead and sebum softening
Collects exfoliation debris in a waste jar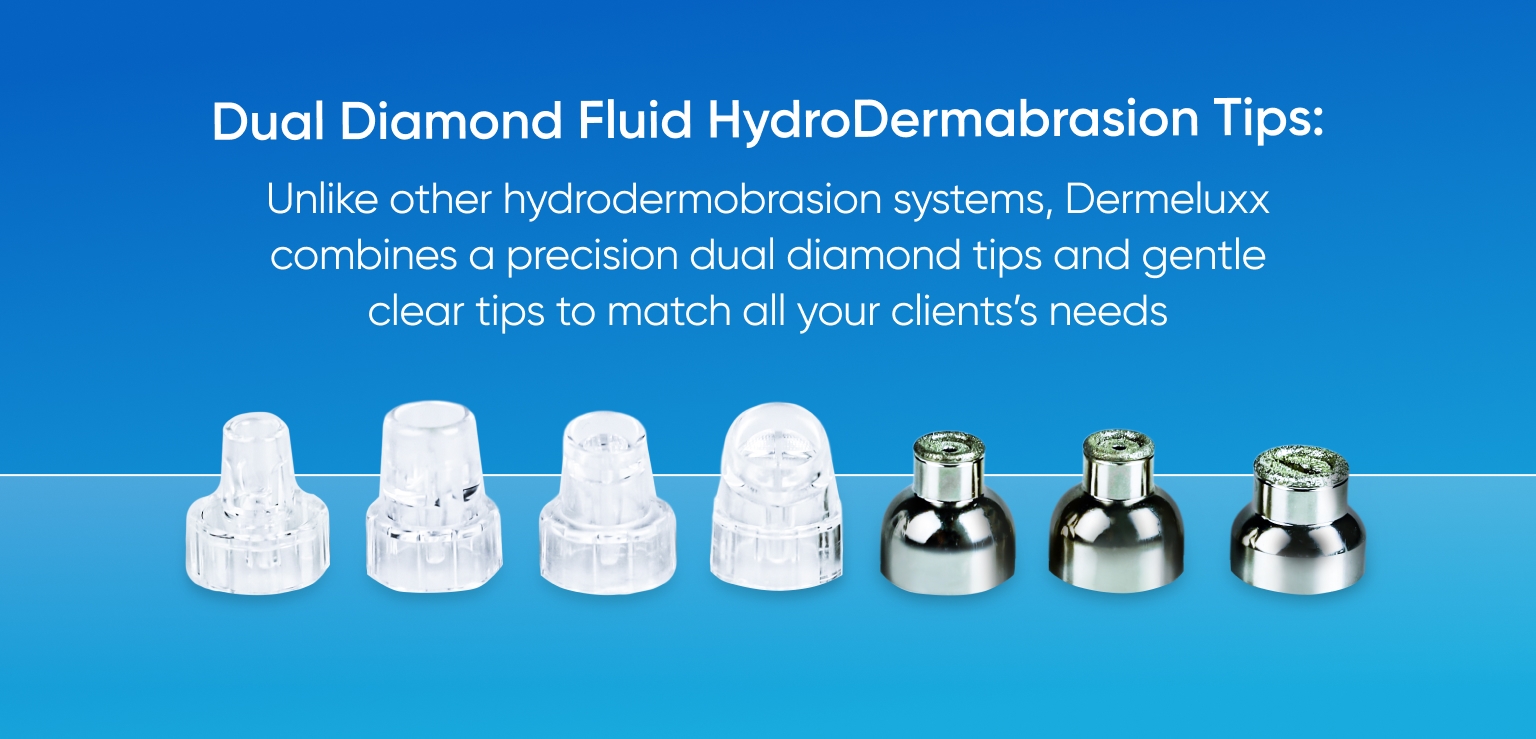 Address Every Skin Concern:
Advanced Tip Selection
The Zemits® DermeLuxx PRO boasts an array of advanced tips designed to cater to diverse skin needs. Our unique Double Diamond Tips feature a distinct shape and twice the abrasive surface compared to traditional diamond tips, enhancing exfoliation while minimizing skin overstretching with a smaller vacuum opening.
For sensitive and acne-prone skin, our Diamond-free Exfoliation Ruffle Tips offer gentle, superficial exfoliation.
Post-exfoliation, the Clear Extraction Tips enable seamless, pain-free pore extractions, thanks to their smooth edges and transparent design.
Experience the remarkable transformation of visibly clearer, more radiant skin, revealing the look of unclogged pores.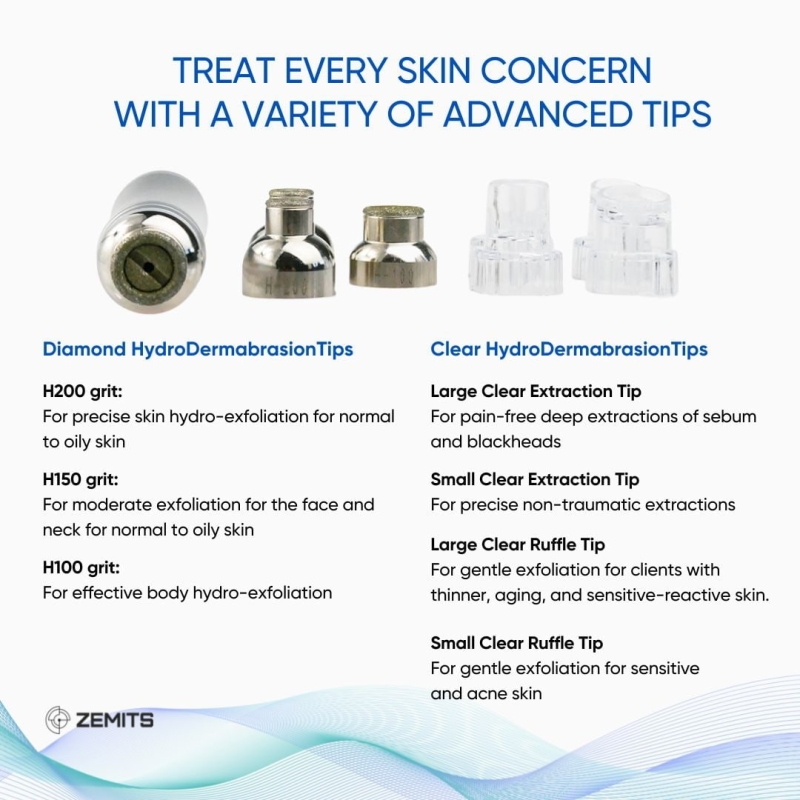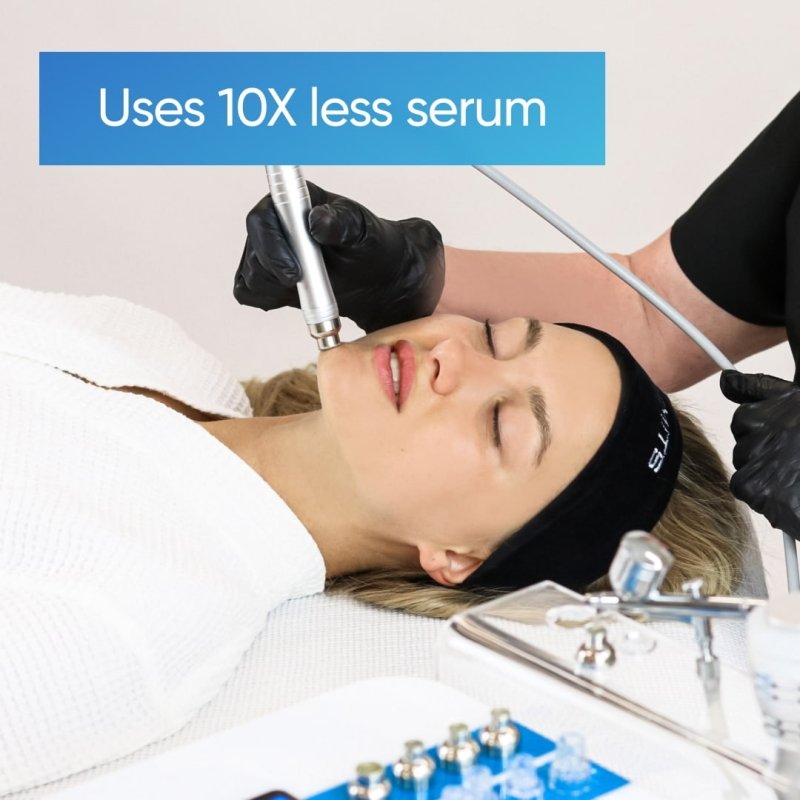 Experience Unprecedented Serum Savings
Leveraging 12+ years of expertise, we understand the challenges faced by spa owners and estheticians. In response to your concerns, our engineers have developed the groundbreaking Zemits® DermeLuxx PRO, designed to maximize client satisfaction and minimize costs.
Navigating the competitive landscape, estheticians must strike a balance between pricing and quality. The Zemits® addresses this challenge by redefining hydrodermabrasion with a remarkable 10x reduction in serum usage per treatment, prior microdermabrasion, substantially lowering costs without compromising outcomes. Its smart serum application, using a fan brush, guarantees optimal results and delighted clients.
The Zemits® DermeLuxx PRO is crafted to increase customer satisfaction and cut down expenses, creating a winning recipe for lasting business growth.
Serum Application Handpiece
A Wellness Feature for Skin Beautification:
Unveil Radiant, Naturally Nourished Skin
The Zemits® DermeLuxx Serum Application Handpiece emphasizes general wellness and skin beautification, moving beyond merely addressing cosmetic concerns. It stands as an epitome of skin wellness, encouraging healthier skin routines.
Key Benefits:
Holistic Skin Wellness: Aims to enhance the skin's natural beauty and hydration, promoting a general state of health.
Glow Amplification: Introduce your clients to a radiant, luminous complexion, augmenting the skin's inherent luminosity.
Nature-Inspired Experience: Enjoy the gentle application of Zemits® serums, designed with a focus on diverse skin preferences, allowing each client to feel individually acknowledged.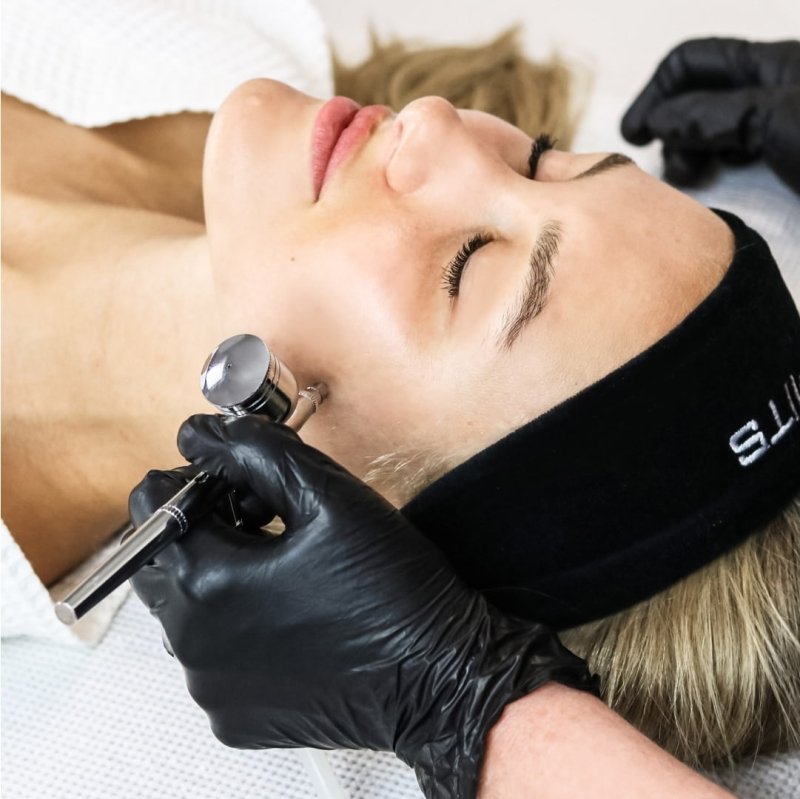 Following treatments like hydro-exfoliation, introducing the serum application adds a touch of revitalization, offering brightness and a renewed sense of skin vitality.
This handpiece is not just about nourishment; it's about embracing a holistic lifestyle choice that recognizes the significance of nourishing the skin against daily environmental challenges.
Safety and Assurance:
The Zemits® DermeLuxx Serum Application Handpiece is conceptualized to work on the external layers of the skin, offering beautification without altering the structure or function of the skin. It does not claim or intend to provide pharmacological solutions or address medical conditions.
Enhancing your aesthetic services with the Zemits® DermeLuxx Serum Application Handpiece ensures an elevated experience for your clients.
The Zemits® infusion serums provide the added touch, deeply hydrating the skin to unlock its full potential, resulting in a radiant, youthful glow.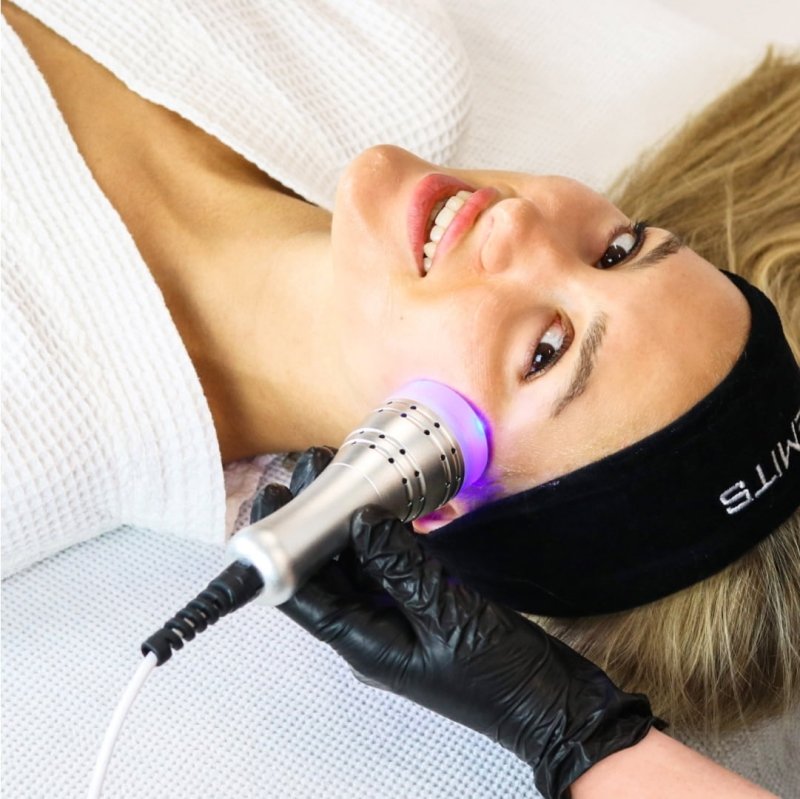 Cooling Application:
A Holistic Experience for the Skin- The Ideal Finishing Touch
The Zemits® DermeLuxx Cooling Applicator Handpiece is expertly crafted to serve as the concluding step in the DermeLuxx PRO service. With its focus on enhancing beauty and promoting a general sense of well-being, the cooling application provides:
Soothing Sensation: Experience a calming, cool touch, fostering a serene and harmonious skincare session.
Enhanced Aesthetic Experience: Indulge in the gentle embrace of the cooling applicator, allowing clients to unwind and immerse themselves in the moment.
Refreshing Finish: A culmination of the skincare routine, the cooling application leaves the skin feeling revitalized and refreshed.
Elevate Your Skincare Routine with the Ideal Finishing Touch
This cooling handpiece is designed purely for general wellness, centered around skin beautification. It aims to provide an enhanced aesthetic experience without diagnosing, treating, or preventing any disease or condition. Clients can anticipate a purely invigorating experience that celebrates the skin's inherent beauty.
Why Experienced Aestheticians choose Zemits® DermeLuxx PRO
When choosing the new Zemits® DermeLuxx PRO aestheticians are able to offer top-popular Hydrodermabrasion treatments.
With DermeLuxx aestheticians achieve better skin exfoliation because of the unique dual diamond tips and longer "serum-skin" contact time.
Using DermeLuxx, skincare professionals are able to reduce consumable expenses from $40 to $5 per facial.
With DermeLuxx PRO aestheticians can charge $180-$250 per facial, as it enables a unique 3-step skin logical and exciting treatment protocol.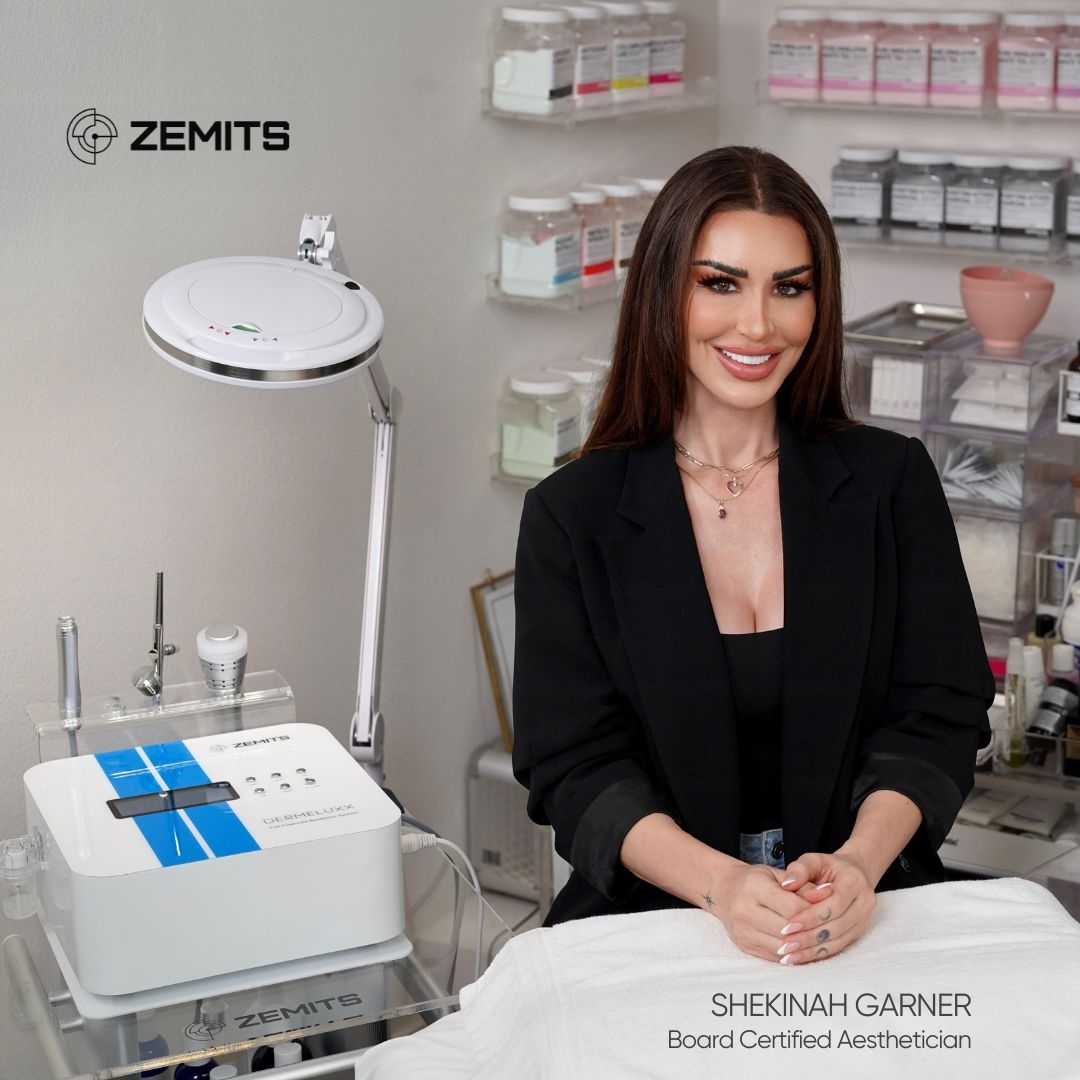 DermeLuxx PRO works along with beautiful
Zemits® Skincare
products formulated specifically to enhance treatment efficiency and deliver an unforgettable treatment experience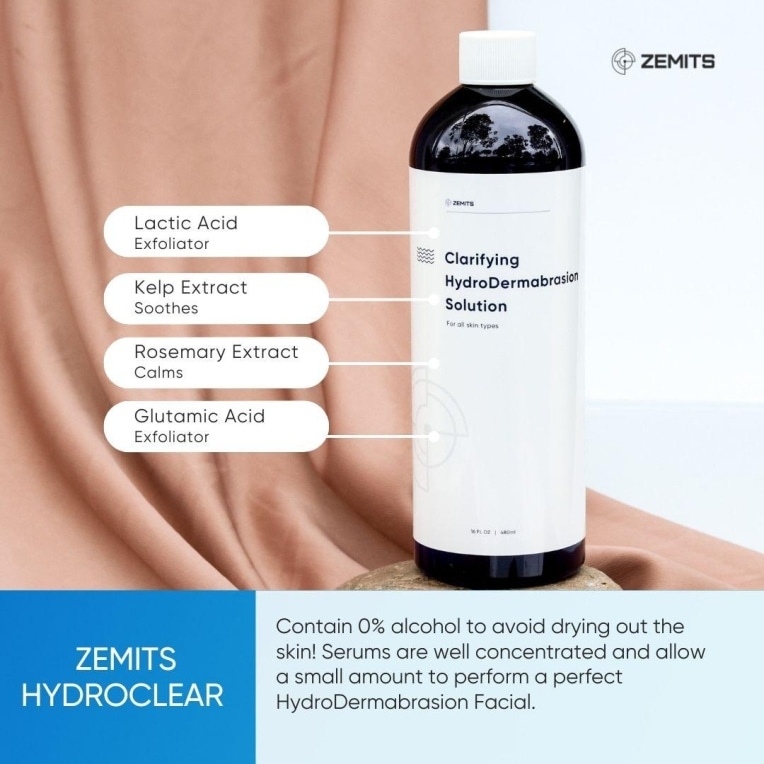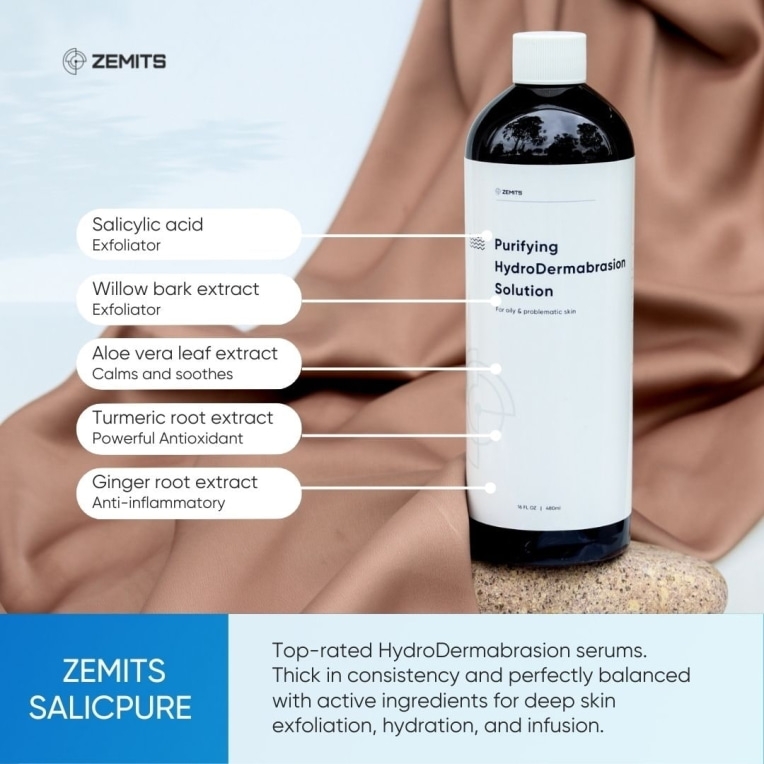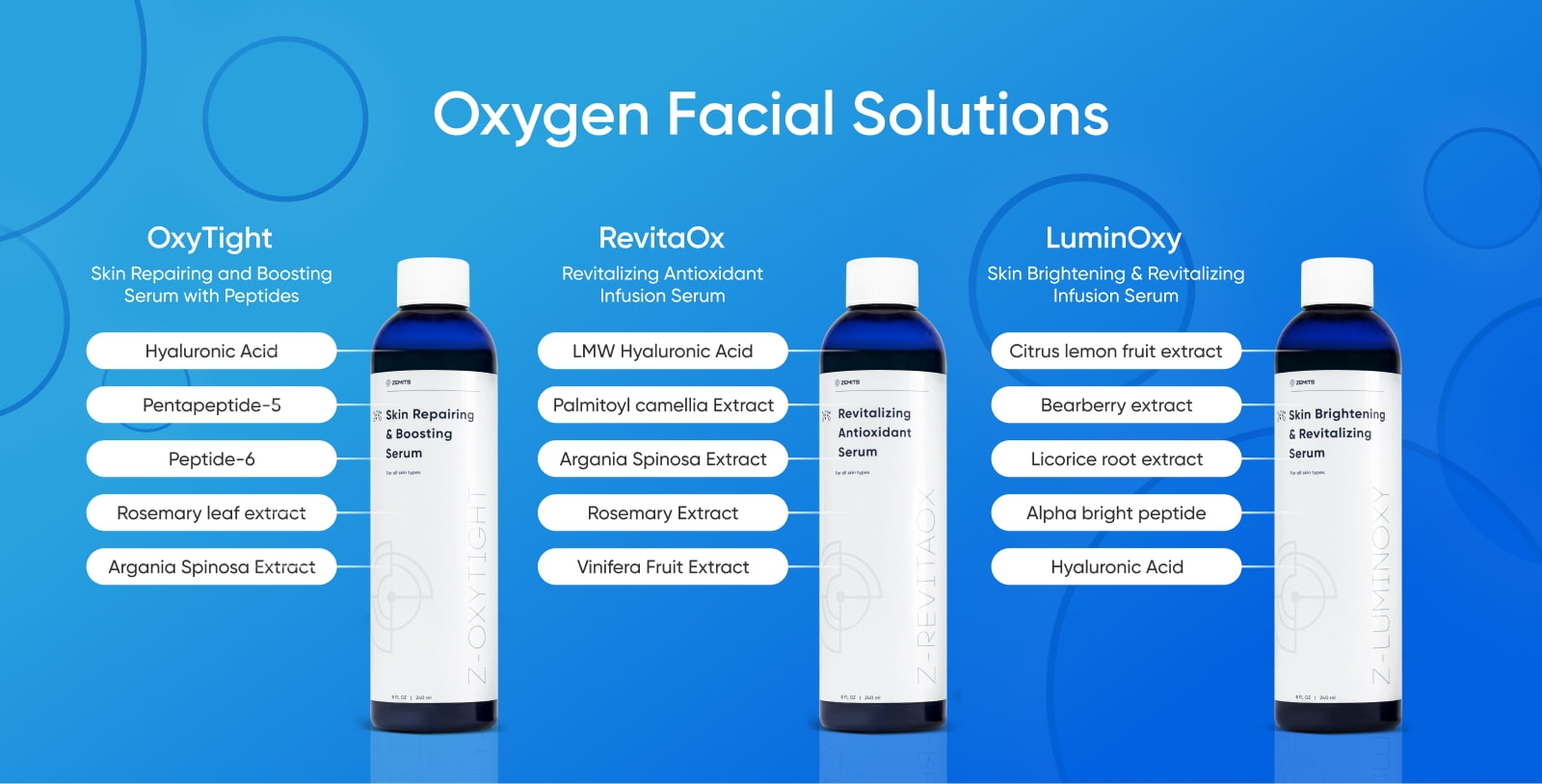 Zemits® DermeLuxx PRO Testimonials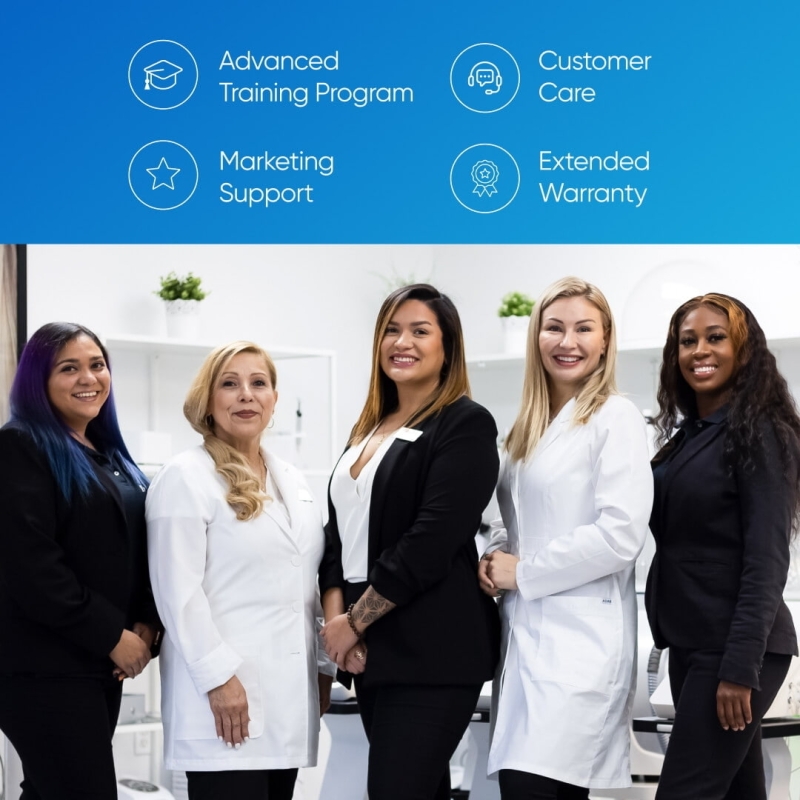 Advanced Training Program
With the Zemits DermeLuxx PRO purchase, you receive free access to an advanced online training course and Q&A session with our experienced licensed educators. Whether you prefer to learn in English or Spanish, we've got you covered.
Our comprehensive online course covers everything you need to know about your new equipment. Once you have completed the course, you will have the opportunity to book a one-on-one Q&A session with our educators. We're here to help you succeed in performing new treatments and fully understand your new equipment.
A-Esthetic's certified educators have 30+ years of experience.
With our combined experience, we have created the most complete and advanced online training course.
We will provide you with the Certificate of Completion after you successfully complete your training course.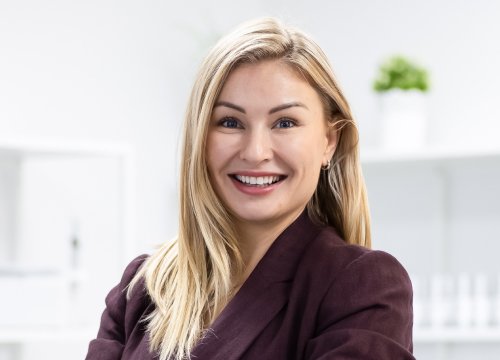 Financing Programs - More opportunities for your business
Interest-Free Financing and Flexible Payment Options. No credit, no problem!
Financing Programs

Learn More

Advanced Training Program
A-Esthetic offers the most advanced and comprehensive complimentary Advanced Online Training Course with every purchase of Zemits and Oomnex equipment..
Training Program

Learn More
Our clients Worldwide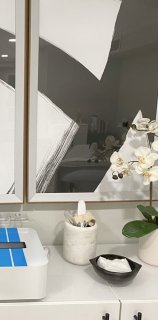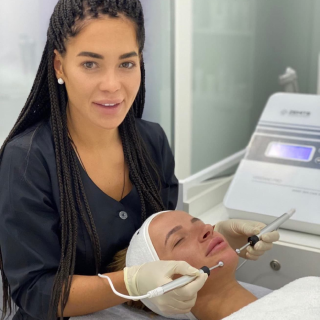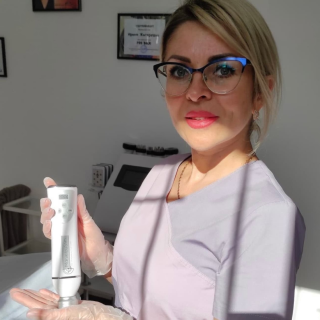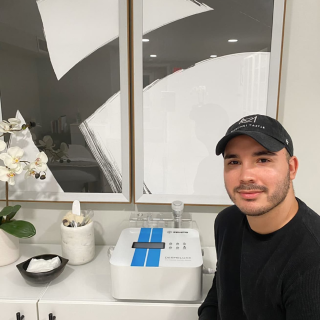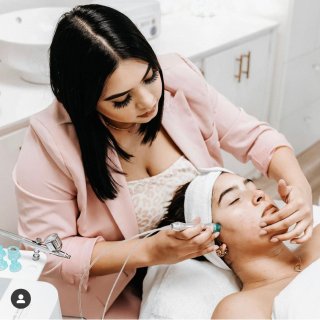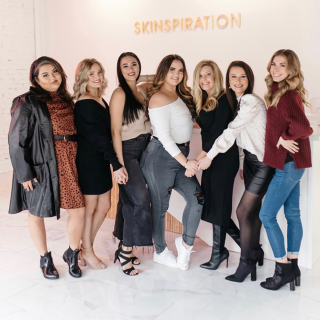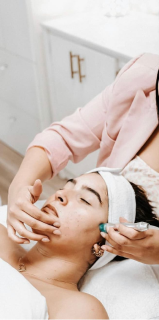 Advance-Esthetic is dedicated to providing you with the finest MedSpa Equipment to tailor a wide variety of your needs. Our mission is to support your MedSpa to boost your business with the highest quality products, outstanding customer service and a lifetime of client support.
Advance-Esthetic.us delivers to the following states: Alabama, Alaska, Arkansas, Arizona, California, Colorado, ...

Connecticut, Delaware, Florida, Georgia, Hawaii, Idaho, Illinois, Indiana, Iowa, Kansas, Kentucky, Louisiana, Maine, Maryland, Massachusetts, Michigan, Minnesota, Mississippi, Missouri, Montana, Nebraska, Nevada, New Hampshire, New Jersey, New Mexico, New York, North Carolina, North Dakota, Ohio, Oklahoma, Oregon, Pennsylvania, Rhode Island, South Carolina, South Dakota, Tennessee, Texas, Utah, Vermont, Virginia, Washington, West Virginia, Wisconsin, Wyoming
© 2021 DISCLAIMER: All information within the A-esthetic.us website and all other marketing materials are made only for informational and educational purposes. A-Esthetic products and equipment have not been tested or approved or any government entity for treatments of illnesses or diseases. Use at your own risk.
Advance-Esthetic does not accept any liability for inaccurate information on our website. It is the responsibility of the client to check the accuracy of all information provided and to confirm prior to and upon purchase of *qualifying Zemits equipment including but not limited to the conditional offer of marketing materials and other such offers for the defined brands. Zemits only. Marketing Materials are exclusively for Zemits branded machines only... Not applicable with Venus, Innocell, or other non Zemits branded equipment, ETC., Definitions: Qualified: Zemits Branded Equipment only