If you haven't jumped on the high-tech oxygen & peeling wagon yet, you better hop on! This equipment will make you soon forget about lifeless complexion, breakouts, clogged pores and void of volume. Goodbye, dull exhausted skin and hello glow! We have reviewed a line of new amazing advanced skin care machines for you with exceptional peeling features for the perfect scrubbing routine. These machines are truly life-changing and offer the complete beauty transformation for the skin. It is a scrubbing cleansing anti-aging miracle machine that delivers youthful, brightened, polished and luxurious skin instantly. Let us repeat that: luminous plumped-up blurred filtered-like skin instantly. So, whether you are looking to bring innovations to your work, looking for advice on proper scrubbing routine for your clients or just researching staples for a beauty salon – stick with us and all will be revealed, all it's crossed and all it's dotted.
Three pillars of safe scrubbing routine: clean, peel & infuse
Multifunction is the key to everything
Scrubbing Routine sorted: conclusion
Reviewed oxygen and peeling machines
Identifying Skin Problems
There is no way to keep the skin clean without professional cleansing and exfoliation. That is just a fact. Throughout our daily endeavors, skin gets exposed to the harmful city environment, dehydrating air-conditioned air, UV rays and a lot of other environmental aggressors. Additionally, dead skin cells pile up, along with the dirt and makeup. All of it is pushed deeper and deeper into the pores and can't be removed properly with just an at-home daily cleansing routine. Sebaceous glands give us a lot to work with, it mixes with dirt and turns into whiteheads, or if exposed to oxygen it hardens and turns into blackheads. A cocktail of this fatty substance, dead skin cells and acne-causing bacteria inevitably starts breakouts, produces zits and pimples.
In the long run, if left untreated, breakouts and pimples will leave visible marks on the surface of the skin, like acne scars, very uneven skin tone, bumpy texture and will add years to the appearance of the skin. Skin with enlarged pores is very unattractive, it is very hard to cover-up large pores with foundation, you have to literally jump through hoops with primers and fillers, powders and foundations to cover up stretched pores.
Sunspots, uneven skin tone, dull lifeless complexion, lines, wrinkles, dehydration, and sagging skin – all of these problems need to be identified prior to any treatment and particularly abrasive exfoliation, to avoid any possible complications. As per usual, our recommendation for skin assessment hasn't changed in years: 20-minute facial steaming session and then examination with a properly lit magnifier. That is all you need to examine, assess and get ready for other iconic beauty must-haves – cleaning, peeling and infusing.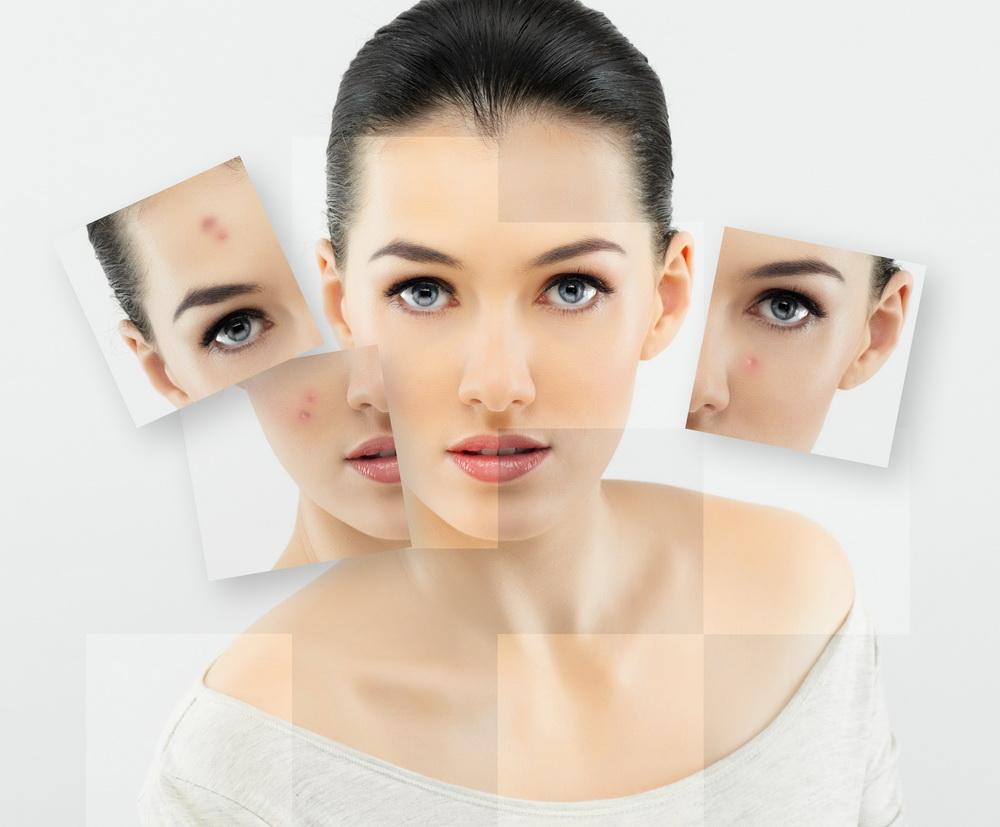 Three Pillars of Safe Scrubbing Routine: Clean, Peel & Infuse
We've compared more than 5 of the best oxygen and peel machines (listed below) that have the "clean, peel and infuse" parts down to science. First of all, let's start with the safe scrubbing routine essentials – cleansing and peeling of the skin. You have many options within the reviewed machines. These are the features that will help you to mobilize the goop and separate dead skin cell layer with abrasive tips and then vacuum it all away with powerful suction. You actually have a lot of options for the peeling feature and can choose between hydro microdermabrasion with the chemical solution peeling option or without, diamond microdermabrasion, ultrasonic skin scrubber, hydro jet peeling, vacuum peeling, oxygen peeling, and extraction. All of these treatments are highly effective abrasion tools. Incomparable to more abrasive dermabrasion, these treatments are safe, non-invasive with no downtime needed to be scheduled. These are the best treatments for cleaning out the pores and peeling the dead skin cell layer. All of the mentioned treatments are heavily tested cutting-edge machines that deliver results – you just have to choose the one you are comfortable with.
Now, on to oxygen infusion. The so-called celebrity red carpet go-to treatment. This is an instant blurring and smoothing effect in a form of skin care treatment. Oxygen infusion therapy easily evens-out the skin tone, rids pigmentation, plumps-up the skin, It will be your go-to tool for instant hydration, collagen boost, increased blood circulation and, honestly, so much more. This is a perfect treatment to follow great cleansing treatment, as clean skin will absorb all of the beauty and anti-aging substances infused in the oxygen.
Now, let's go into details and look closely at our options.
Exceptional Exfoliation
Being a professional esthetician, we are pretty sure you are already familiar with the famous microdermabrasion machines. They use crystals or abrasive tips to remove dead skin cell layer for a deep professional exfoliation, improve the blood flow, and even stimulate the lymph system that is located just below the surface of the skin to speed up detox process. We have all seen the instantly glowing, brightened skin and skin polished to perfection. But, what else is new here? A lot! Nowadays you can take advantage of the newer exfoliation options. For example, ultrasonic skin scrubber can literally shake the dirt out of the pores and scrape it away. Ultrasound scrapers are safe and offer better skin care product penetration. Ultrasonic waves aid with aging skin, lines and wrinkles by boosting structural protein production. Not a bad way to exfoliate, right?
There is also a fantastic option of hydro microdermabrasion.You'll have all of the cleansing and exfoliation benefits of a diamond microdermabrasion with the added "hydro" option. What this means is you'll be able to use a peeling solution or saline while performing exfoliation with a diamond tip. The solution itself is packed full of vital nutrients, this effectively hydrates the skin, soothes and calms the surface of the skin thus completely eliminating any chance of irritation. Additionally, when the skin is softened with saline or special peeling solution, pore extraction becomes ever so much easier.
Now, on to the peeling option! Let's start with the basics: peeling is just another way to describe exfoliation, it's another form of scrubbing the skin. Nowadays it is common to describe a microdermabrasion facial as a "peeling treatment with an abrasive tip", though before peeling at cosmetology's meant the use of chemicals, acids, that dissolve dead skin cells. Treatment has drastically changed with time and the newer safer option called chemical solution peel can be found in the amazing machines by Zemits, like the Hydro Luxx or Wasser.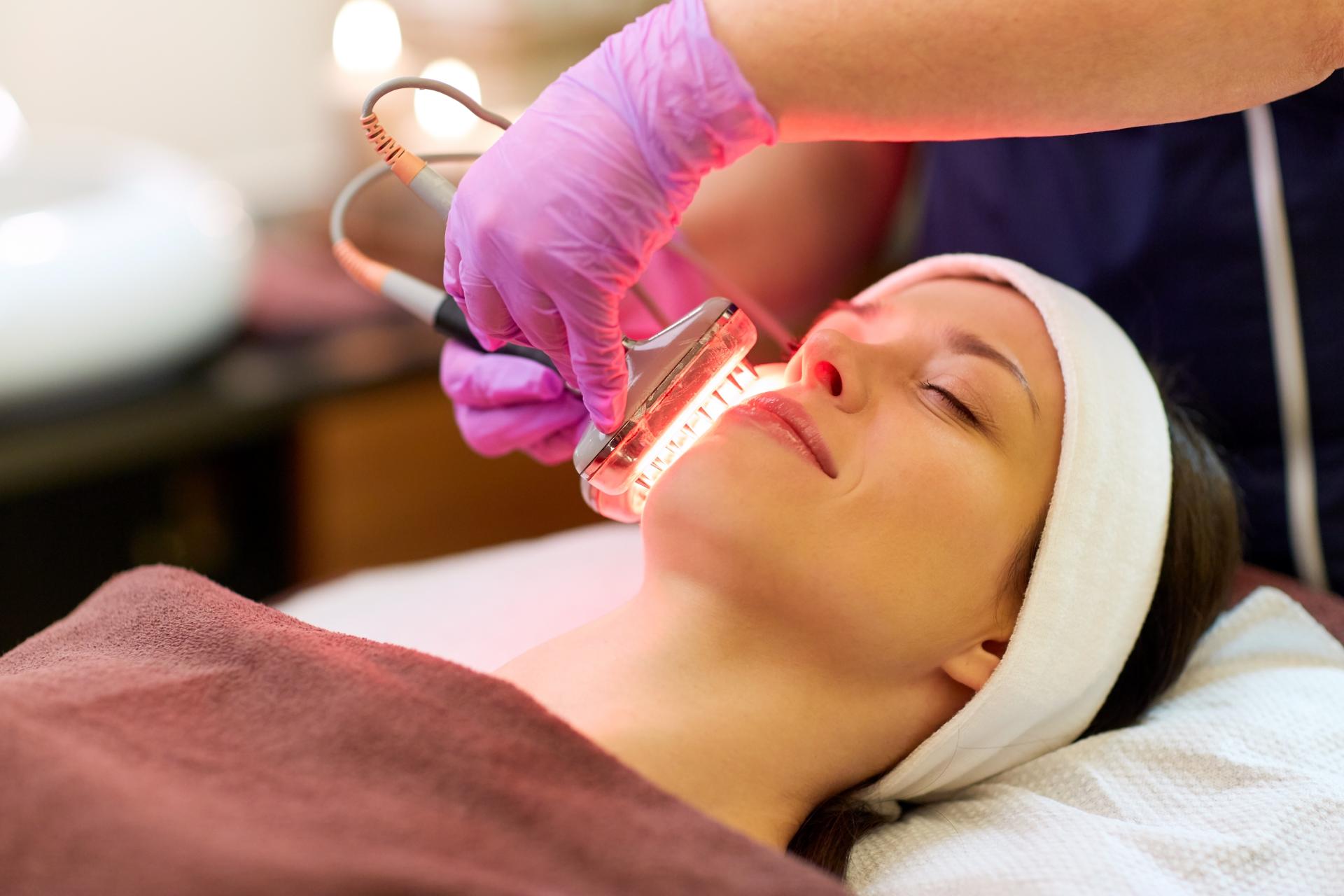 Vital Oxygenation
Oxygen machine for skin care will quickly become one of your most popular treatments. The results are instant and quite impressive. During the oxygen facial infused with all the preserving youth goodies like hyaluronic acid, vitamins and nutrients oxygen is sprayed or rather blasted deep into the skin. Oxygen by passes the upper layer and delivers the vital anti-aging beauty products to the right depths. You can be a 100% sure of the effectiveness of the oxygen treatment as it has been tested and proven effective with treating cancer patients, this was the method of choice for delivering drugs when treating skin cancer patients.
Since oxygen facial addresses deep layers of the skin, it is actually able to stimulate neocollagenesis in derma. Starting or improving this process of making more collagen is vital for tighter skin. This is the only non-invasive cure for the sagging, droopy skin to be lifted and volume restored – boosting the structural protein production.
Among the main treatment benefits are also waste disposal, or so-called skin detoxification, rapid rejuvenation of the skin, quicker cell turnover and with the treatment that delivers the results of the Botox injections, there are no needles, no skin penetration, no marks or irritation.
Multifunction is The Key to Everything
Oxygen & peeling machines are almost always multifunctional because and the treatments are either necessary or beneficial to each other when used in tandem. Additionally, you can find the ultimate peeling and oxygen machines that include the most innovative technologies out there. You can seriously boost your portfolio with investing in just one advanced piece of equipment.
We have reviewed whole professional systems for salon use only. It's like a full-functioning beauty salon packed into one machine that includes anything and everything. These nifty machines, or systems, are packed with face and body anti-aging cleansing and scrubbing collagen-boosting treatments: you can choose whatever peeling treatment option you want, there is everything from the ultrasonic to hydro peeling, radiofrequency and slimming vacuum massage, you can choose a machine that offers the popular microcurrent or the latest beauty industry craze – the LED light therapy. For those working on-the-go and searching for the portable "peeling at home" options there is the fantastic skin expert machines that also have it all – cleansing, peeling, collagen synthesis. Amazing, right?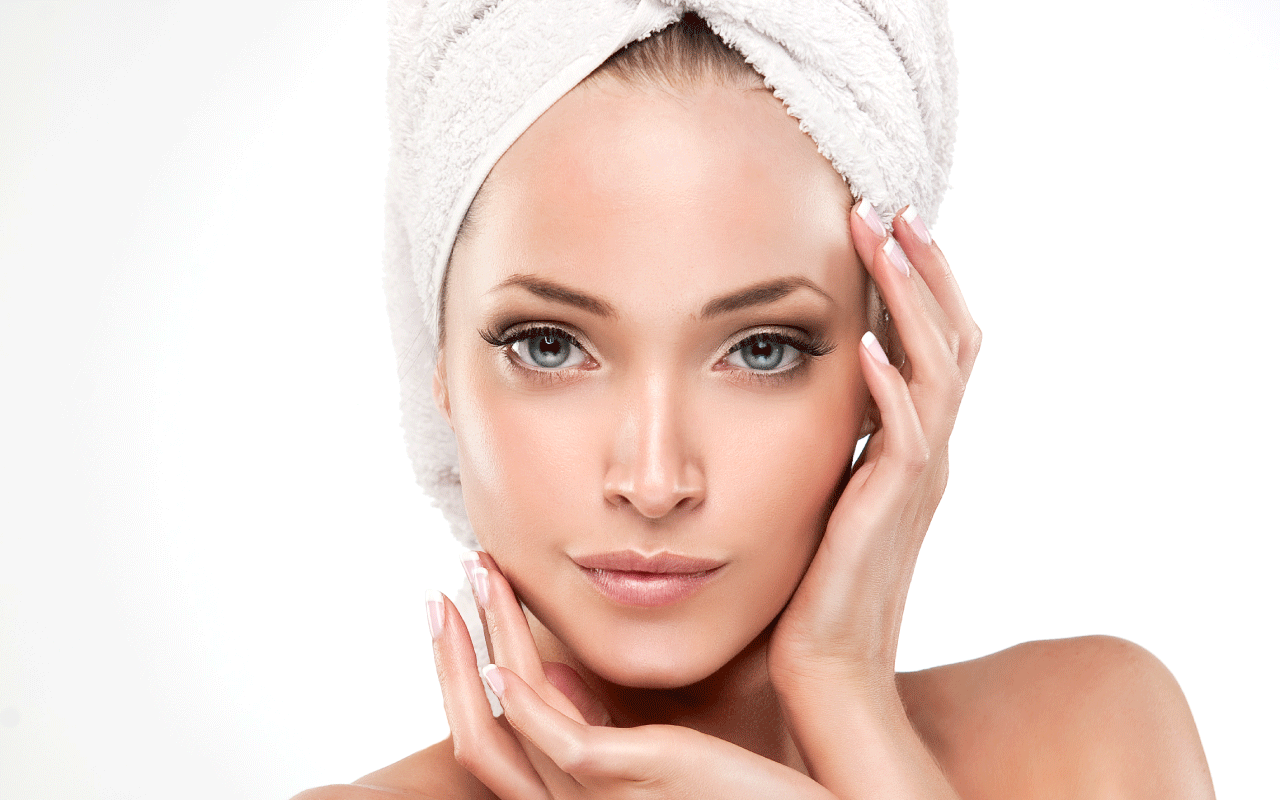 Scrubbing Routine Sorted: Conclusion
Proper scrubbing routine for a luminous healthy skin starts with a steam and in-depth skin examination. Scrubbing comes in different forms, all highly effective. You can choose between all of the different microdermabrasion peeling machines, ultrasound, vacuum and oxygen ones. Test them out and choose the most comfortable for you in your everyday use. Exfoliated skin with deeply cleansed pores is highly absorbent and responsive to any beauty treatment, so treat it with a collagen boosting oxygen infusion loaded with nutrients, vitamins, minerals or hyaluronic acid.