What is Microdermabrasion for Acne?
We don't have to tell experienced an facialist that acne is the most prevalent skin problem in America. Statistics shared by the AAD, the American Academy of Dermatology, show that at any given time, there are from forty to fifty millions of us suffering from different kinds of acne. And for many of us this, annoying disgusting problem migrates from one's teenage years well into their adulthood. It is frustrating, painful, unattractive, and visually unpleasing, and one of the main reasons people hate acne so passionately: appearing at the most inappropriate moments. Needless to say, a huge, irritated pus-filled zit is not a huge confidence booster for many.
Acne is really at the top of the list of most hated skin conditions. Everyone hates it. But what this means for you is a never-ending line of customers. Hello, profits!
Thankfully, we live in the age of technology and advanced medical skin care machines that will give you all the necessary tools to treat and proactively avoid acne. That is why the answer to all of our acne-fighting prayers is a fantastic cutting-edge device called a Microdermabrasion machine, a go-to acne treatment for all of your clients.
From brightening to rejuvenating the skin, microdermabrasion provides a lot of benefits. It is a no pain and all gain kind of treatment: an acne whisperer. We will be getting into the details of what happens when microdermabrasion and acne-prone skin are combined, but first let's tackle this problem starting from its root and learn what acne actually is and what its triggered by.=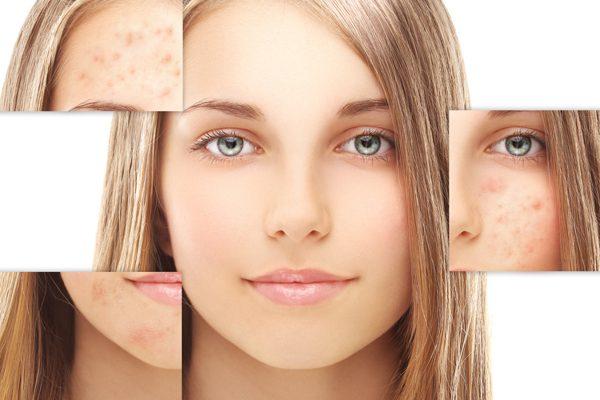 What Causes Acne?
Dermatologists say that they've seen a surge in adult acne over the years and they cannot pinpoint what exactly causes the skin to breakout. A lot of very different things can easily become the cause of a breakout; the most common one, of course, is hormonal acne that is most prevalent in women. And this battle with breakouts doesn't end with hormonal balances; a lot of medical conditions can cause severe acne in adults. There is very painful acne that many get, like noodles caused by pyoderma faciale. A large cyst that causes really bad scarring is a very common side effect of the acne conglobata. There are a lot of prescription drugs that are also of concern, so while the medical condition itself wouldn't cause serious acne, the drugs to treat it can. Epilepsy pills, many antidepressants, pills with iodine, steroids, and many substances can cause potentially damaging breakouts.
So, a beauty professional such as yourself has to succeed in the treatment progress. Microdermabrasion, along with few other cutting-edge treatments, like LED light therapy, IPL (Intense Pulsed Light) facials, ultrasonic treatments, and cupping massages can rapidly clear the skin and, with regular treatments, prevent breakouts. If you are unable to succeed with these advanced acne treatments, you should recommend your patient to seek medical attention.
The Root of All Evil
Every single type of acne undoubtedly begins with clogged pores; they are the root of all acne breakouts. All acne has a similar formula: clogged pores and bacteria. First of all, let's publically dismiss the argument that acne is a natural body reaction and there is no need to treat it because the problem will naturally resolve itself in time. No—just a big fat juicy no. The only way this statement holds water is if a person lives in a mountain cabin in the beautiful Alps with breath fresh misty air, eat farm fresh food, don't have a worrisome care in the world, and have never even seen makeup or ordered a Cosmopolitan cocktail. For the rest of us working in polluted cities, punching in long stressful hours, methodically clogging our pores with makeup, and having a drink or two, the "natural cure" recommendation doesn't really work, to say the least.
Having established that the skin needs a little push, let's resume our pore discussion. Pores are all lined with skin cells that have constant turnovers and are in time replaced with new cells. If they aren't cleared away, they pile up inside the pores, mix with sebum (oil), and seal off the pores. This is the ideal recipe for whiteheads and the blackheads, which essentially are the same thing; the only difference between them is that whiteheads are closed off and the blockage residue stays soft while blackheads are exposed, so the gunk hardens and oxygen changes the color to a darker shade. In both cases, we can pinpoint the start of acne right at this point..
You can find a lot of different bacteria in the pores, and all of it pretty much can cause acne; an oxygen deficient environment in a clogged pore is ideal for any bacteria. Bacteria consume oil and follicle proteins. Those disgusting pus filled pimples are what happens when our bodies try to get rid of this problem—white blood cells destroy bacteria and produce pus. There are again different forms of zits, the ones that are seen on the surface of the skin and then there are the cystic kinds, that are hidden under the skin and form a so-called knot. Now, let's move on to mother of all acne cures – the Microdermabrasion anti-acne treatment.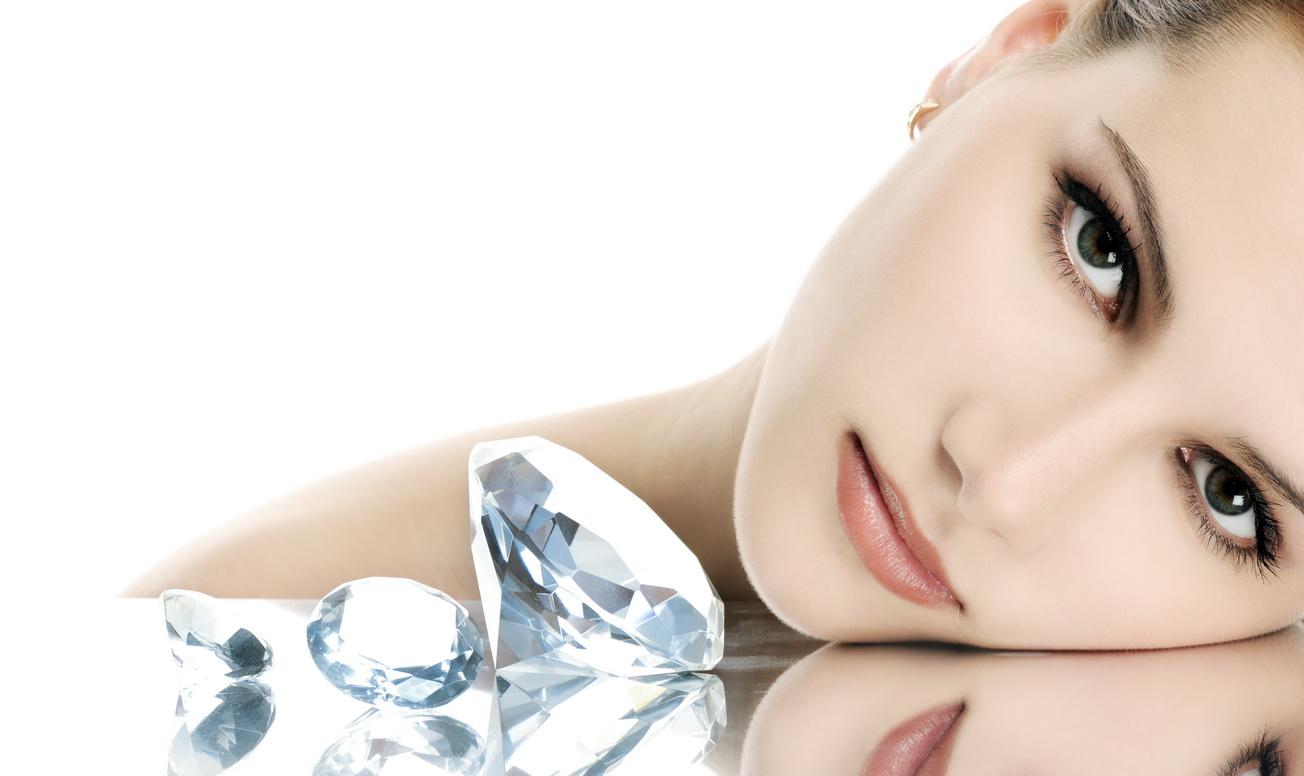 Is Microdermabrasion Good For Acne Relief?
We have already discussed what microdermabrasion for acne is. It is called a "never-fail acne treatment" for a very good reason—it never fails. This treatment is loved and used to clear acne in both dermatology and cosmetology because it provides proper, effective exfoliation of the outer layer of the skin. The main goal is to remove and vacuum away all of the goop, dead skin cells, and clear the pores of pus-causing bacteria. Microdermabrasion painlessly and effortlessly resurfaces the skin, revealing an underlying layer of flawless, polished skin. Microdermabrasion machines are equipped with strong vacuum suctions that effectively suck the pores clean, thus preventing acne. Strong suction is essential in acne treatments, so you have to pay extra attention to this exact detail to provide your customers with effective treatments.
The most popular and commonly used microdermabrasion used by professional facialists include diamond and the crystal microdermabrasion. There are also newer machines that use water, known as hydrodermabrasion machines. All three are result-oriented, anti-acne, high-end devices, so it doesn't really matter which ones you use—just pick one you are comfortable with.
Apart from proper exfoliation action, another great microdermabrasion skin-clearing effect is activated anti-acne product penetration. To tackle those acne problems with prescription medicine, you need nifty microdermabrasion technology. Acne-fighting creams and ointments have to actually bypass the upper level of the skin and not just sit on the surface unable to soak in because of clogged pores. For better results with prescription substance penetration, pair microdermabrasion with ultrasound, a technology that uses the power of ultrasound to deliver beauty substances to the right depths of the skin.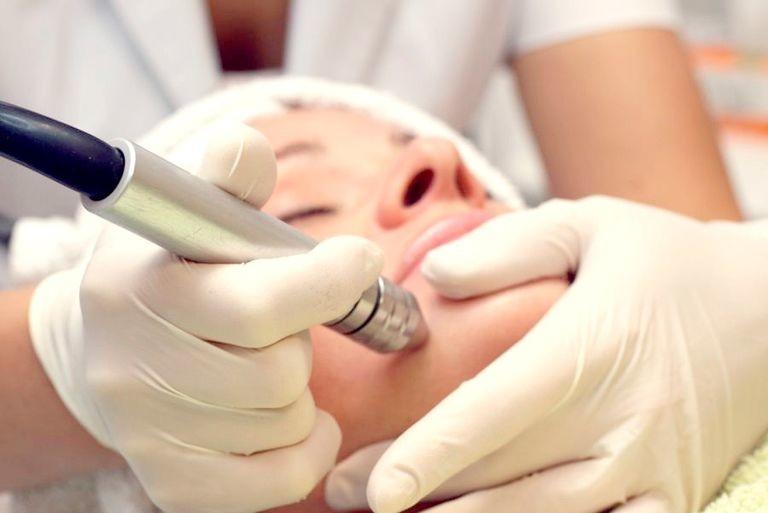 Do Microdermabrasion Treatments For Acne Work?
There are a lot of things that need to be considered. First, you need to clearly see the skin condition to understand the level of neglect and overall hygiene. For clear skin, an assessment consists of a 20-minute steaming and a properly lit magnifier. These are essential go-to tools for understanding the condition of your client's skin. Only then can you give your clients a ballpark estimate for treatment costs. A treatment might take longer if the client lives in a polluted area, have bad hygiene habits, or don't have an appropriate skin care regimen—but the good news is that the treatments will still work. Depending on the severity of the case, you will start seeing major improvement between the fourth and seventh microdermabrasion session. For quicker results, use the microdermabrasion + LED light combo. LED light is a new and existing treatment that is also very well advertised. Just open up Instagram and those LED light futuristic masks will come at you from every beauty page.
Blue LED light is commonly used right after microdermabrasion exfoliation. Blue light kills bacteria on the skin, and it effectively attacks the strain of bacteria that causes acne. As a bonus, it is reported to boost collagen synthesis and increase blood flow—a definite win.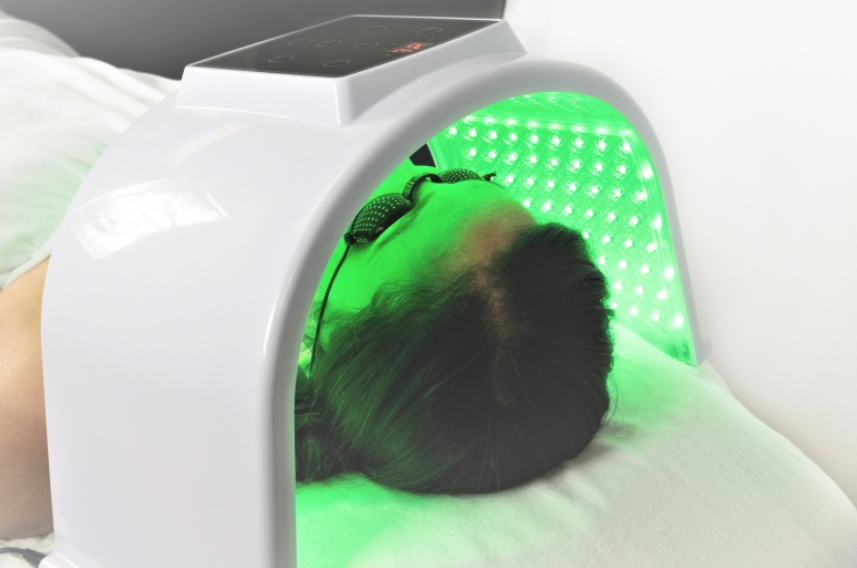 Does Microdermabrasion Work For Acne Scars?
If left untreated, acne can cause severe scarring. Luckily though, microdermabrasion can polish those acne scars with ease, reduce their visibility, or completely remove them. A microdermabrasion wand almost loosens and removes the top layer of skin, or stratum corneum. This is the layer responsible for dull lifeless complexions, dead-skin cells, dirt, and grime on skin. By removing it and polishing the skin with crystals or diamond tips, you will simultaneously smooth out the scar tissues. Polishing out blotchy rigged scar tissue makes the skin smoother, fresher, and unveils that luminous, balanced complexion.
Retexturing with microdermabrasion can also aid with fixing around-scar tissue pigmentation and lightening the skin.