We speak English Hablamos Español Falamos portugues
Showroom Visits by Appointment Only
Exclusive distributor of Zemits in the US
Worldwide Shipping
---
Zemits ExfoMatte 4-in-1 Diamond Microdermabrasion LED Light Therapy Device
21%
Disclaimer
This esthetic device is intended for cosmetic use only. This esthetic device is not intended to be used to treat or diagnose any medical condition.
This esthetic device is intended to be used by estheticians and skincare providers. This esthetic device is not intended to be used by doctors or healthcare providers.
This esthetic device is not intended to be used in medical nor surgical purposes. This esthetic device does not affect the structure of deep skin tissues.
Watch the video with Zemits Exfomatte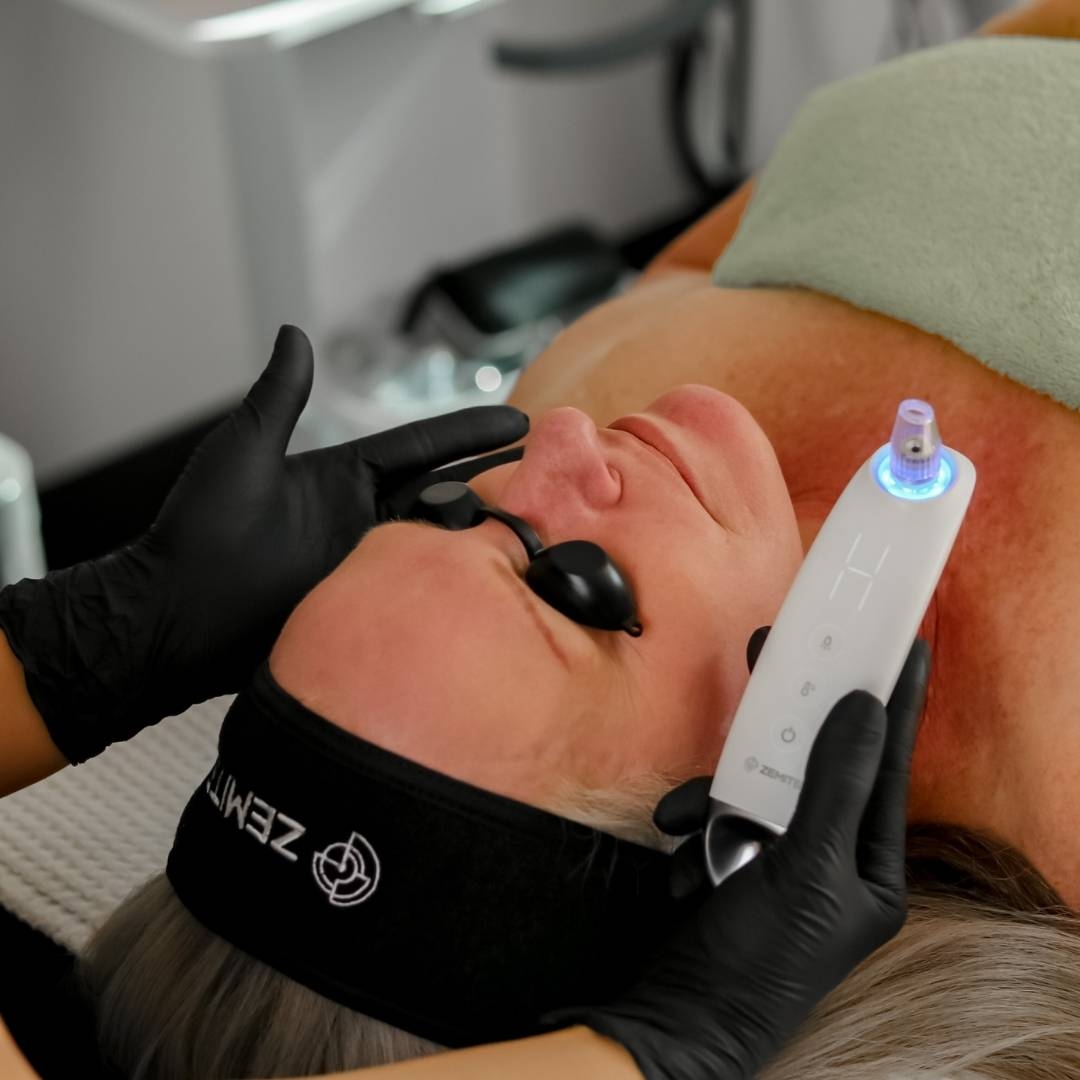 Zemits ExfoMatte is a revolutionary Microdermabrasion technology that combines 4 technologies at one device:
Diamond Microdermabrasion Tip
Vacuum Extractions Tips and Lymphatic Drainage Tip
LED Light Therapy: Red, Blue, Orange wavelengths
Heating panel to loosen and open up pores
This facial rejuvenation LED Light & Microdermabrasion Device is perfect for skin exfoliation, skin tightening, acne therapy and collagen production boosting.
This handheld professional revolutionary device helps eliminate enlarge pores, smooth out wrinkles, crow's feet, help to increase skin elasticity and improve skin texture.
ExfoMatte combines 4 individual technologies to transform and rejuvenate the skin that work simultaneously for optimal effects.
LED Light Therapy
ExfoMatte has a feature to adjust the LED Light color as a solo-treatment or as a part of the MicroDermabrasion 
Red light: skin cell activity, metabolism stimulation, collagen stimulation
Blue light: kill a type of bacteria that contributes to acne by causing inflammation.
Orange light: revitalizes skin, helps to combat signs of rosacea.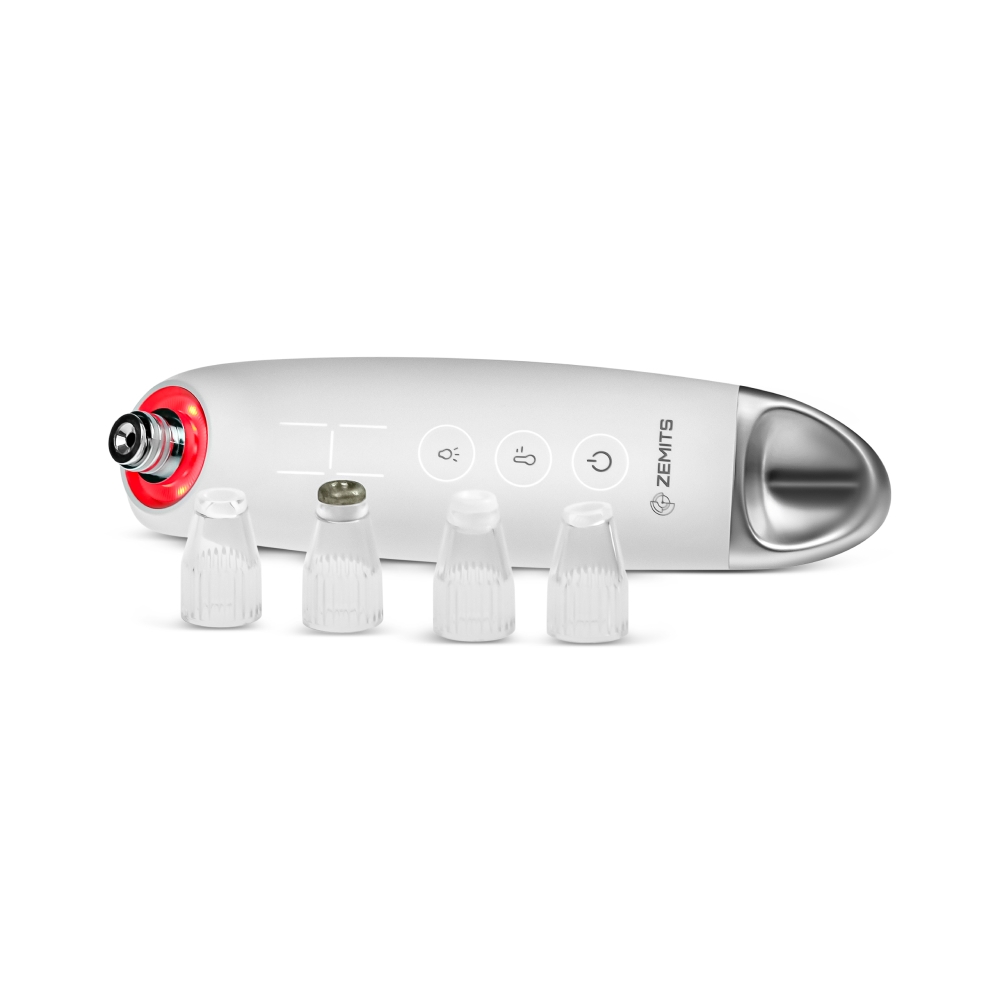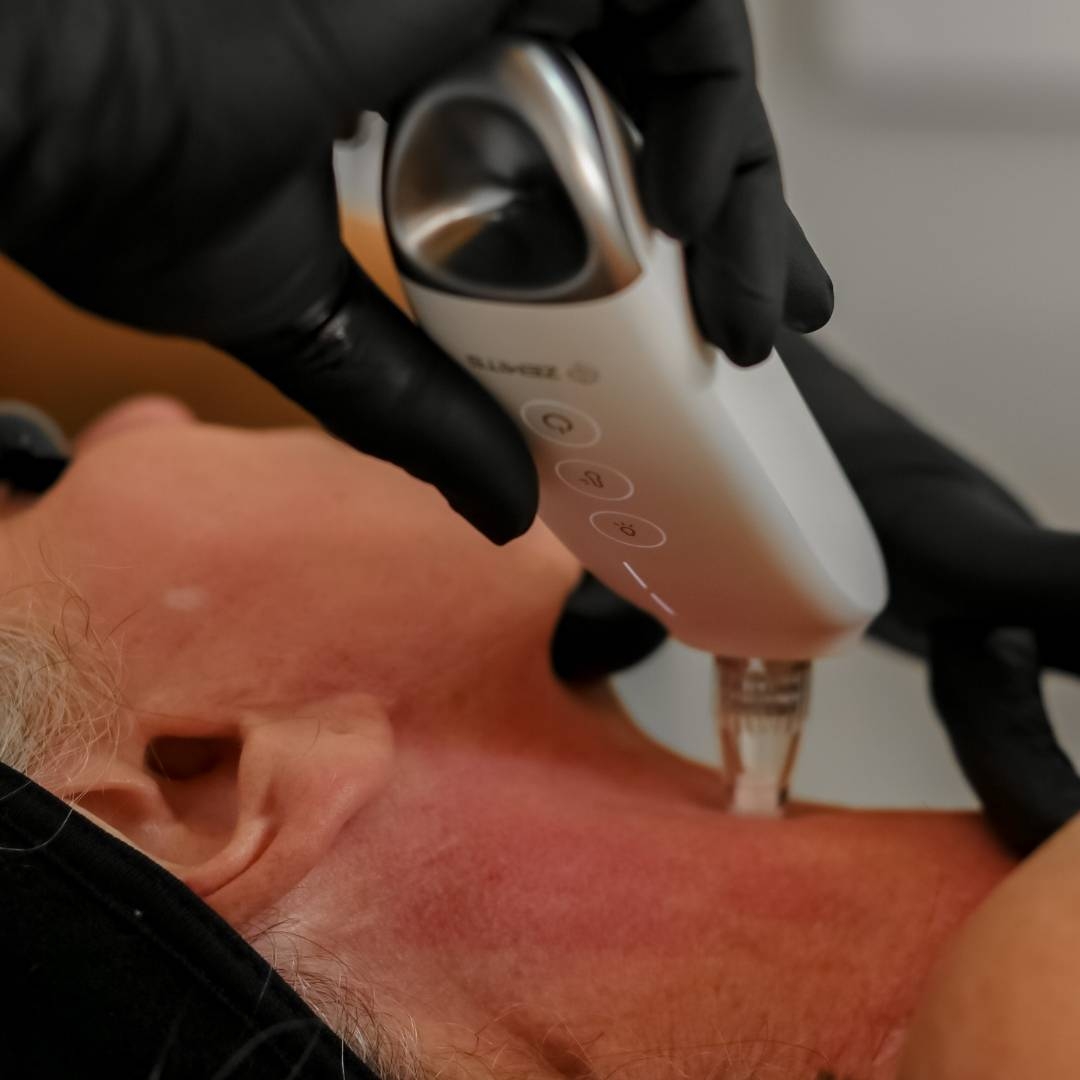 Lymphatic Drainage
Zemits ExfoMatte has a unique vacuum tip with a soft silicon top that allows smooth gliding for perfect lymphatic drainage performance.
Stimulates lymphatic flow
Improves local blood circulation
Gives skin a healthy, natural glow
Helps complexion and skin color
Complements effects of other treatments
Diamond Microdermabrasion
Zemits Diamond Microdermabrasion helps to:
Increase levels of collagen and elastin production
Plump and resurface the skin
Improve absorption of skincare products
Reveal smoother and healthier skin
Zemits ExfoMatte allows using LED light therapy (Red, or Blue, or Orange) simultaneously with Diamond Microdermabrasion.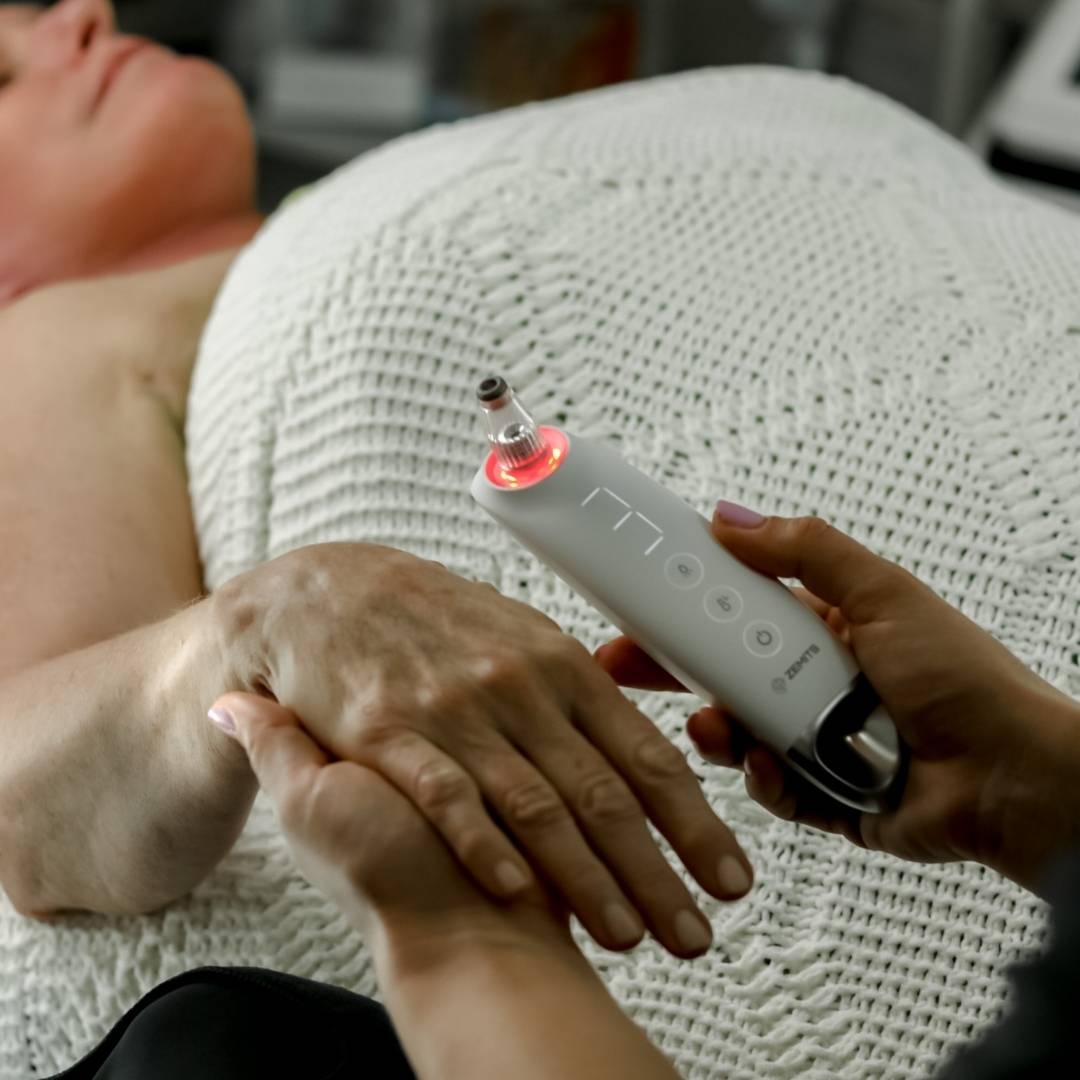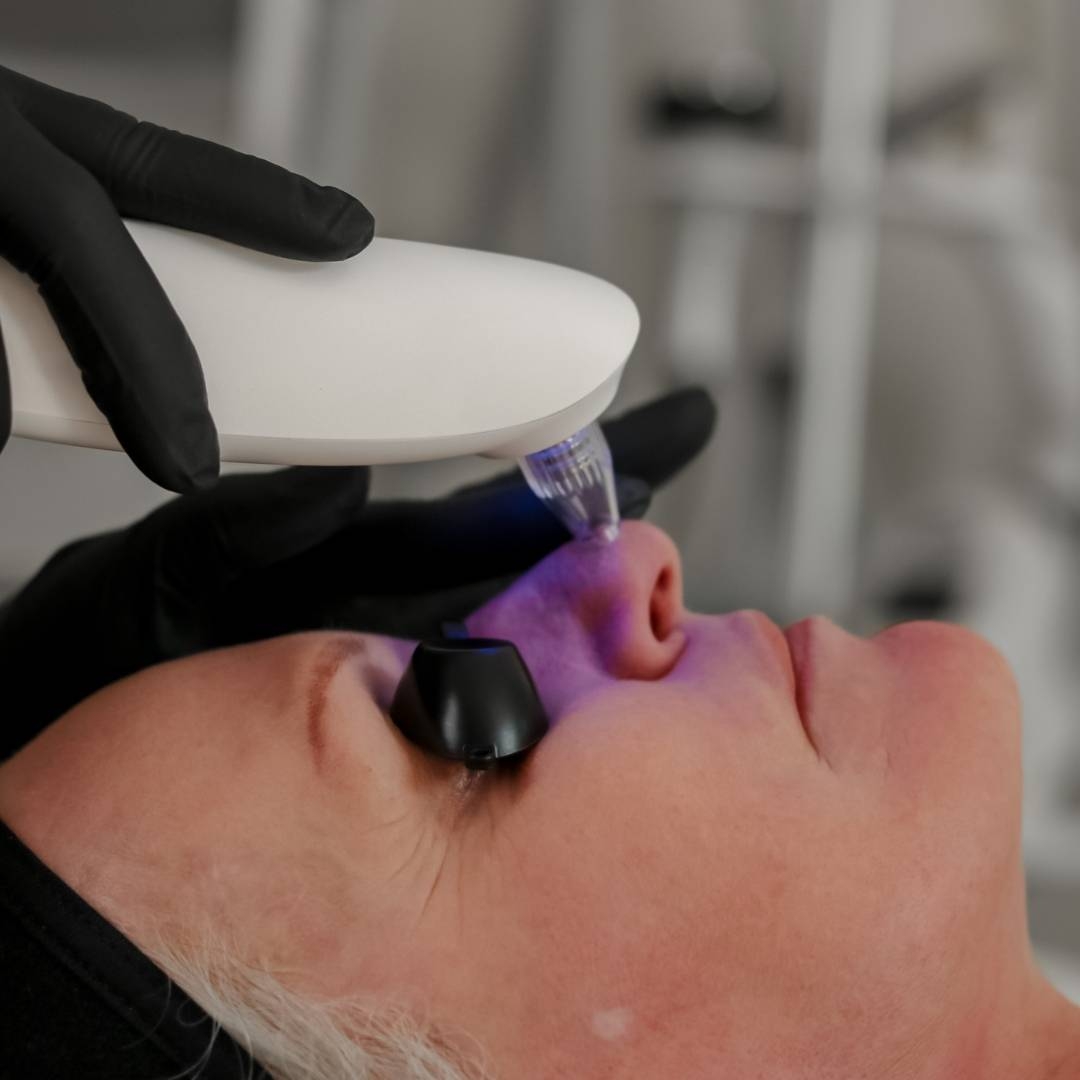 Vacuum Extraction
Zemits ExfoMatte two clear tips for extractions.
The vacuum extractions with Zemits ExfoMatte provides comfortable and deep pore cleansing, powered by adjustable vacuum suction through a clear glass tube.
This allows us to remove sebum from pores and extract blackheads leaving skin visibly cleaner.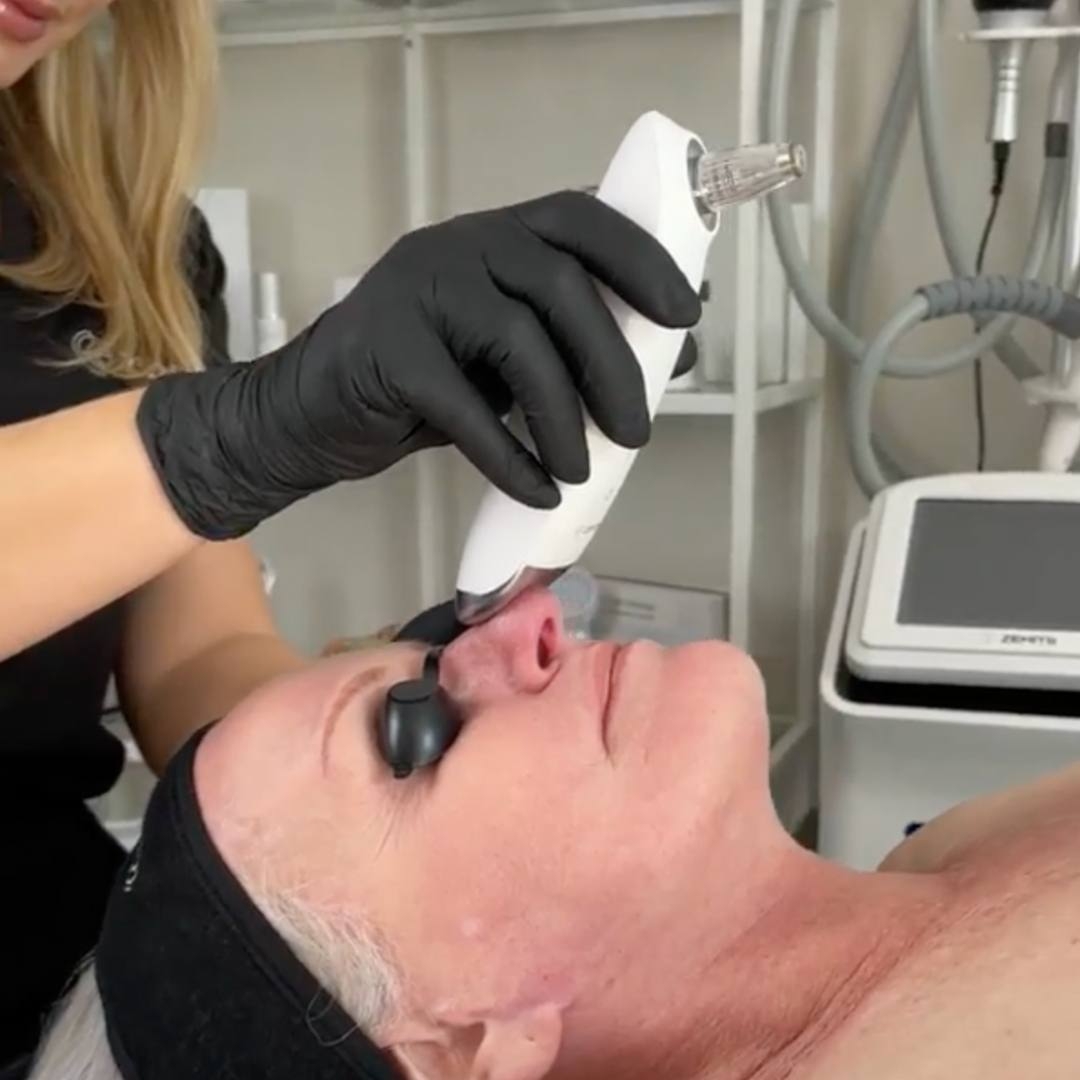 Heating Panel to Open up Pores
Zemits ExfoMatte has a unique curved-shaped heating metal panel, that can be effectively used before extractions, to loosen up pores and perform more effective blackhead removal.
The Results
Improves upon skin texture and tone

Clarifies acne and blemishes

Lightens dark under eye circles

Refines large pores

Stimulates blood circulation

Aids in lymphatic drainage

Tightens and tones neck, body and face

Reduces appearance of cellulite and fat deposits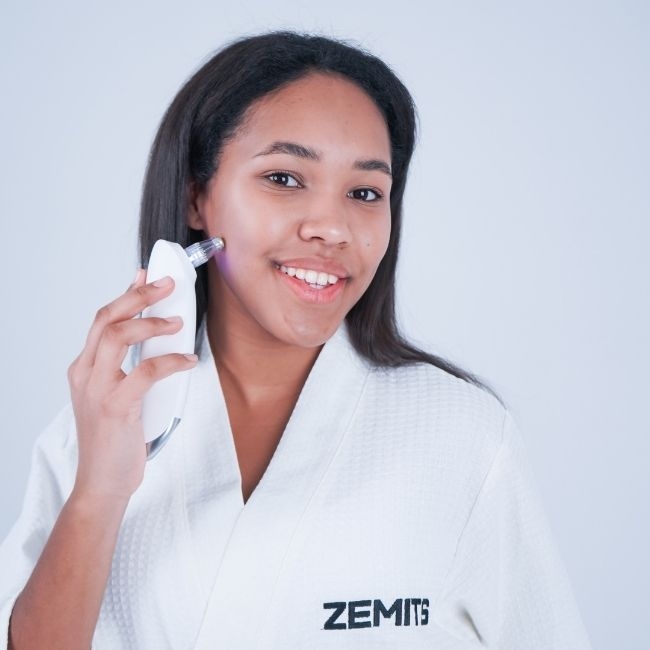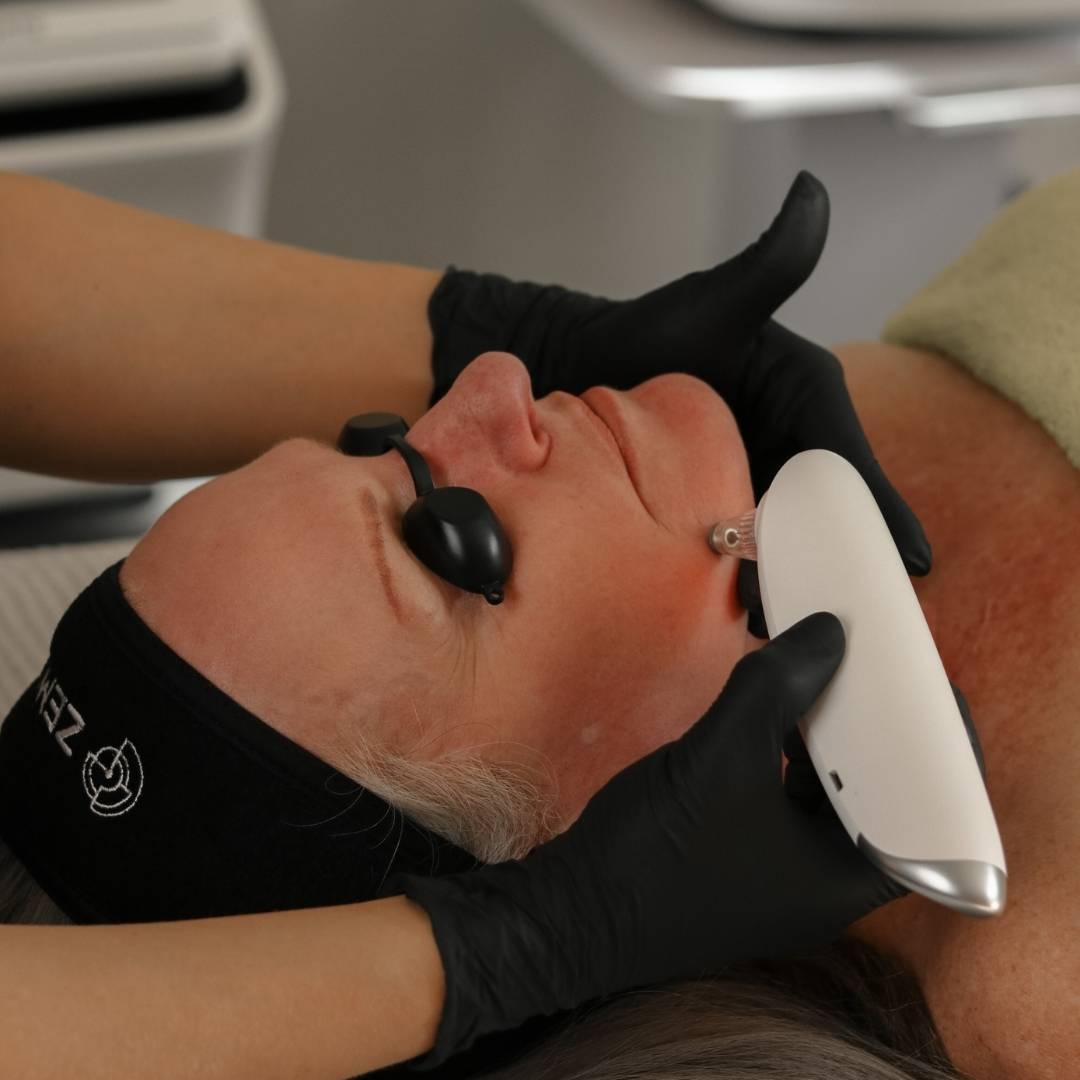 Is the Treatment Safe for the Skin?
Microdermabrasion is a safe procedure with no surgery, anesthesia, or chemical treatments required. Unlike common procedures like chemical peels or facelifts, it is entirely non-invasive with virtually no risks of side effects.

Is There Downtime or Recovery After the Treatment?
Unlike many other common treatments, microdermabrasion requires no real recovery period or downtime. You can return to your normal routine immediately after your treatment. This includes returning to work or your other errands.

How Long is a Treatment?
This is known to be a quick treatment, making it a perfect option for someone with a busy schedule or lifestyle.

How Many Treatments are Recommended?
It all depends on the unique case. We may recommend a series of treatments, spaced at least a week or so apart. More serious skin issues like acne scars or skin discoloration may require additional treatments. After the initial treatment course, maintenance treatments are recommended every so often to maintain the results.


Is the Treatment Uncomfortable?
Microdermabrasion is considered a comfortable, well-tolerated treatment. You may feel a mild scratching sensation as the device moves across the skin, but the feeling should be bearable overall.
Should I Expect Any Side Effects After Treatment?
This treatment has no serious side effects. Immediately after the treatment, you may experience minor tightness or dryness in the skin, akin to a mild sunburn. This can be alleviated with a moisturizer and sunblock. Your skin may appear slightly red for a day after the treatment; however, this is entirely normal and temporary. No post-treatment effects will be serious enough to restrict you from resuming most normal activities.
When Will I See the Effects of My First Treatment?
The first treatment typically results in an immediate improvement in skin tone and a more youthful appearance. Results will depend on your individual skin tone, but you will walk out of the treatment seeing the effects, and they will be magnified in time and with every treatment.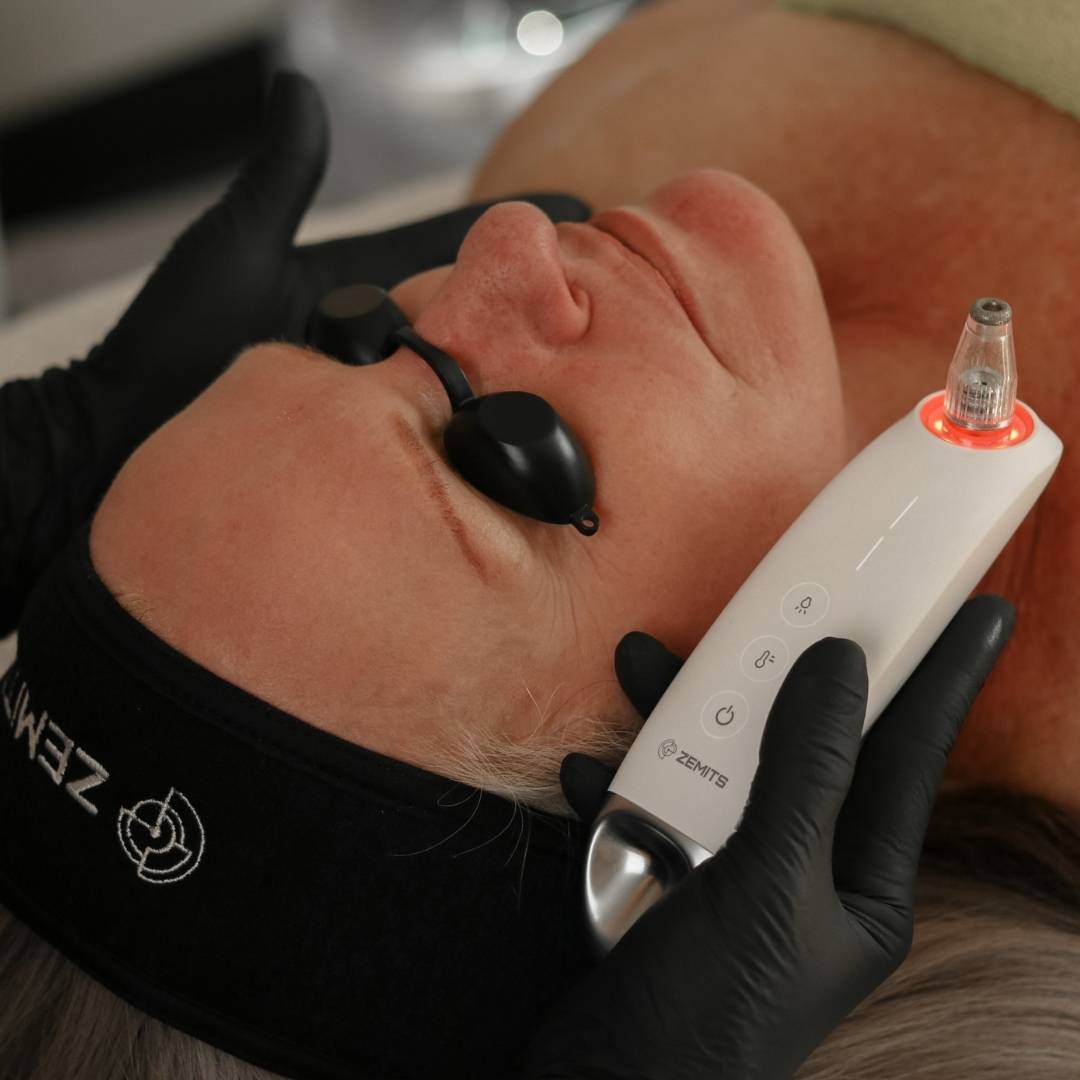 What Should I Expect Before Microdermabrasion?
If you're considering this treatment, the first step is to schedule an initial consultation with one of our certified professionals. They will examine your skin to determine if you're a suitable candidate for the treatment and discuss the process with you in greater detail. After deciding on the targeted area and scheduling your initial appointment, you will be given instructions on how to prepare for your treatment. As this is a non-invasive treatment, prep is minimal. You will be advised to keep your face clean and free of any makeup or chemicals before your treatment.

What Should I Expect During My Initial Treatment?
Your treatment will be performed by a skilled expert. The first step is to thoroughly clean your face. Then, a handheld wand goes over the targeted skin area. The wand targets the damaged skin and removes the dead skin along with it. The procedure may be finished by applying a serum and/or moisturizer to protect the newly exposed skin.
What Areas of the Body Can Be Treated?
The face is the most common area for treatment, which is understandable since that's the first thing most people see when they look at a person.
Who is Not a Candidate for Microdermabrasion?
This treatment is not recommended for anyone looking to remove deep scars, keloids, sunburns, rosacea, eczema, active acne, or deep scars. These more serious skin conditions are best treated with alternative treatments. The treatment is not recommended for anyone with skin cancer or infectious skin conditions such as warts, herpes, or unstable diabetes. Microdermabrasion is not recommended for pregnant women.
What are the Long-Term Results?
The treatment will most likely result in thicker, healthier, younger-looking skin. It will roll back minor skin ailments like fine lines, clogged pores, minor acne, sun damage, uneven skin tone, and oily or dry skin. After a full course of treatments, your body will produce new layers of skin with a higher level of collagen and elastin. Your skin will have a healthy, youthful glow.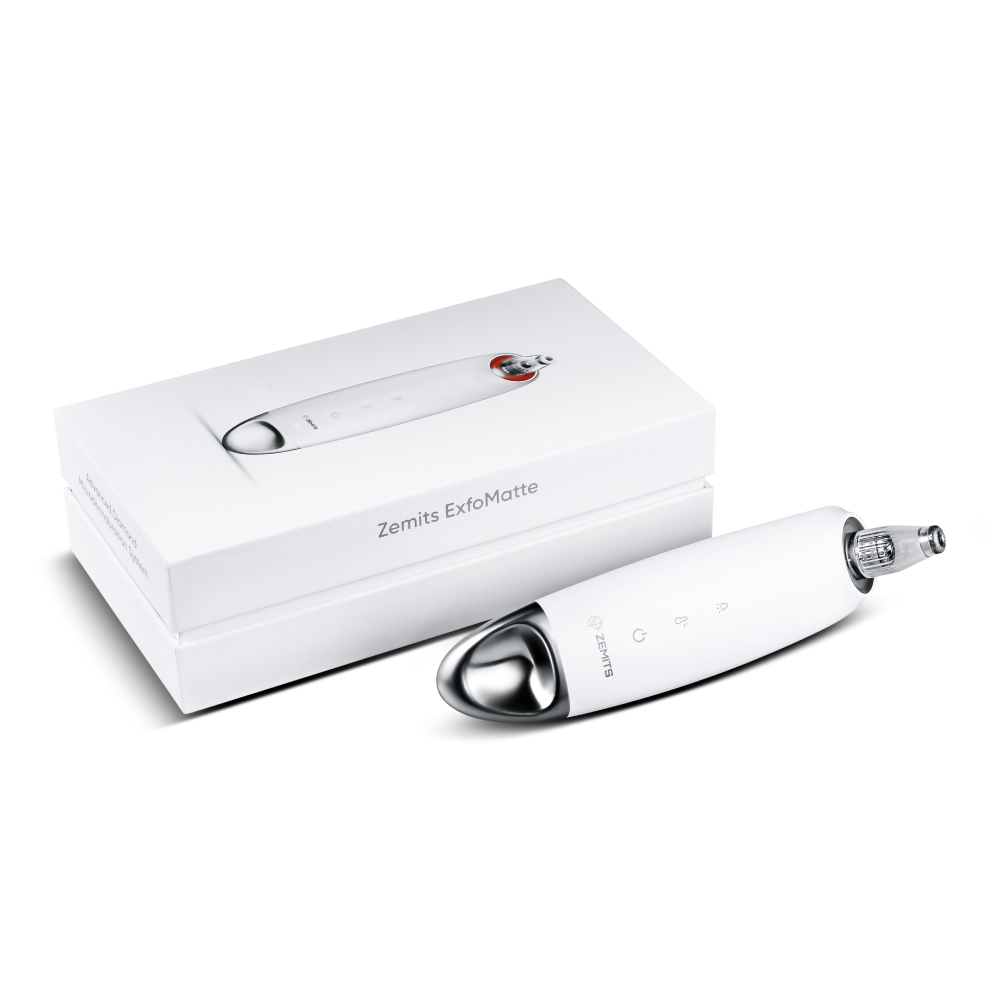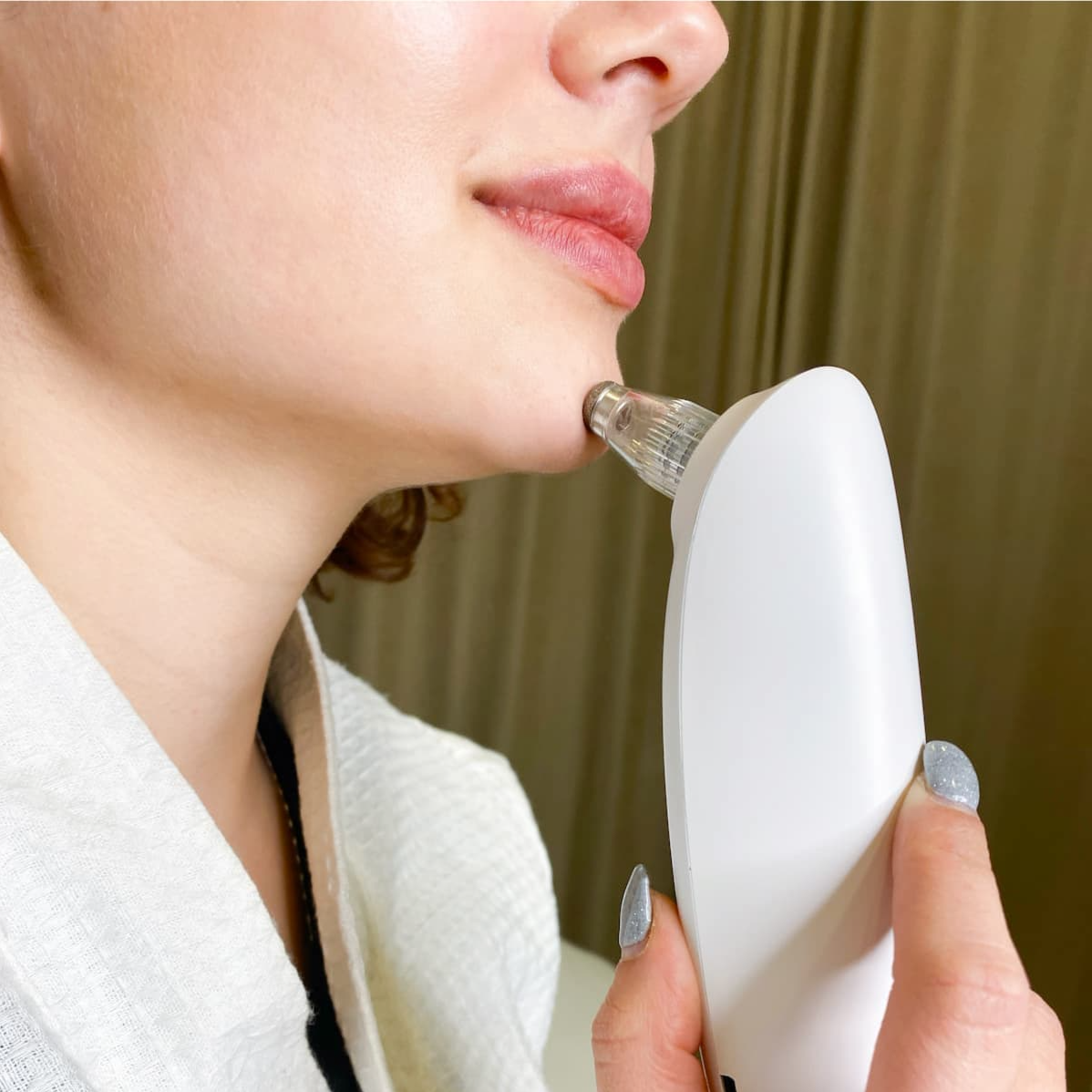 Technical Specifications
Rated voltage: 5V==1A
Rated power: 3.5W
Charging time: ≈3.5 hours
Battery capacity: 1000mAh
Operation: Touch sensitive buttons
Timing function: The product will shut down automatically after 15 minutes of work.
LED Light modes: four wavelengths (red light, blue light, yellow light, mixed light)
Hot Therapy mode: two levels (high or H-level 50 + 2°C, low or L-level 45 + 2°C)
Vacuum extraction mode: five intensities (level 1-5)
Zemits Providers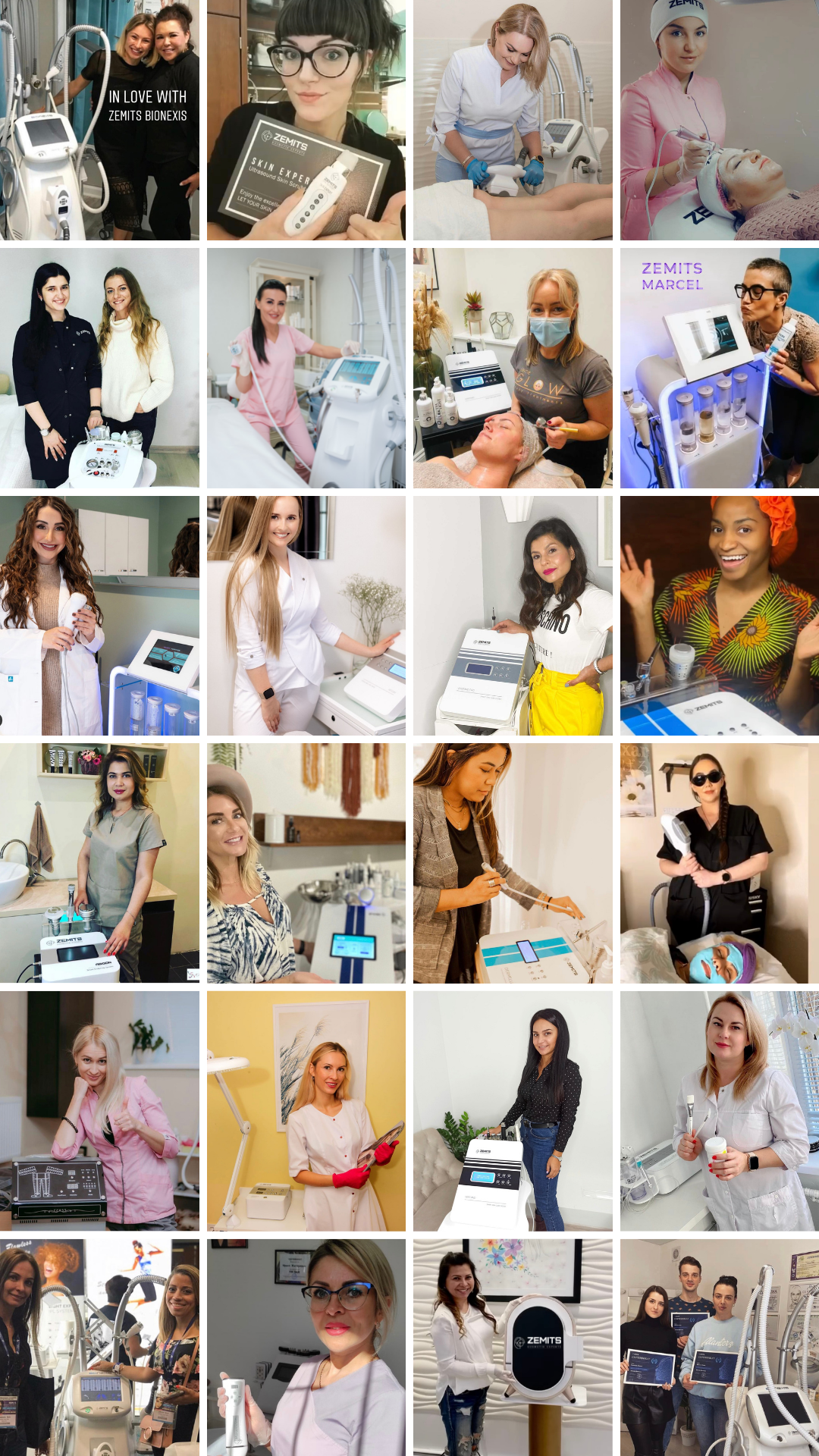 Advanced Training Program
A-Esthetic's certified educators have 30+ years of experience.
With our combined experience, we have created the most complete and advanced online training course.
You will have completely FREE access to the customized online training course and Q&A session with our educators.
We will provide you with the Certificate of Completion after you successfully complete your training course.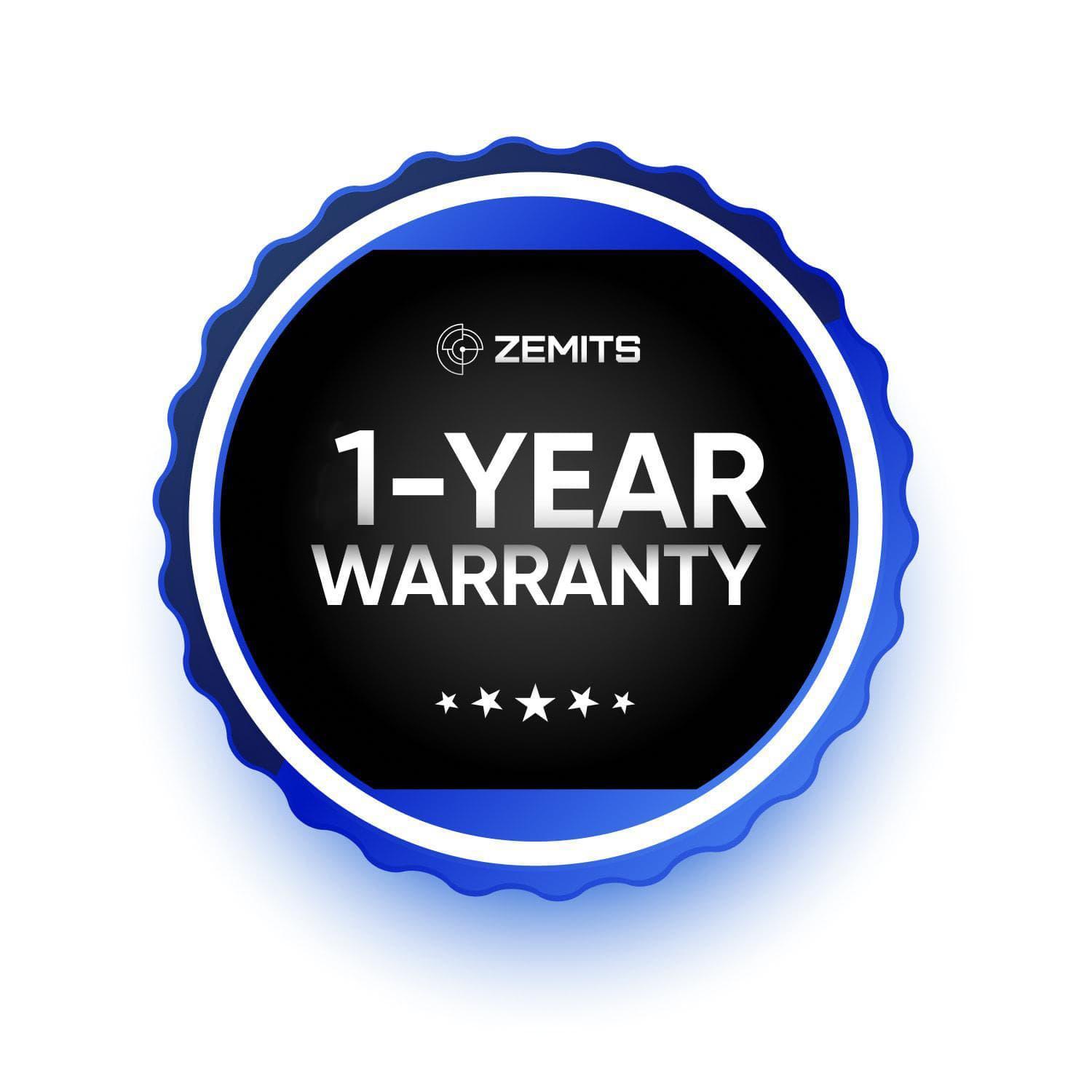 Zemits Clients
More info ›
All products at www.advance-esthetic.us website are intended for cosmetic use.
All products at www.advance-esthetic.us website are not intended to treat or diagnose any medical conditions.
Fast shipping
Guaranteed quality of aesthetic equipment
Service
Wide range of products
Zemits ExfoMatte 4-in-1 Diamond Microdermabrasion LED Light Therapy Device
21%
Callback
Write your details and our managers in the near future will contact you