Zemits GamaLaze Pro 808nm Diode Laser
Zemits GamaLaze Pro 808nm Diode Laser
SKU: 124212
Zemits GamaLaze Pro 808nm Diode Laser
Disclaimer
This esthetic device is intended for cosmetic use only. This esthetic device is not intended to be used to treat or diagnose any medical condition.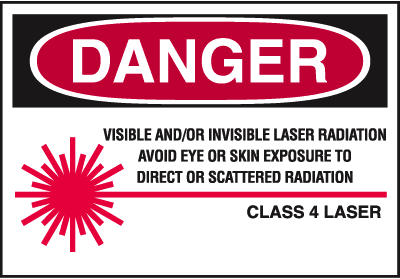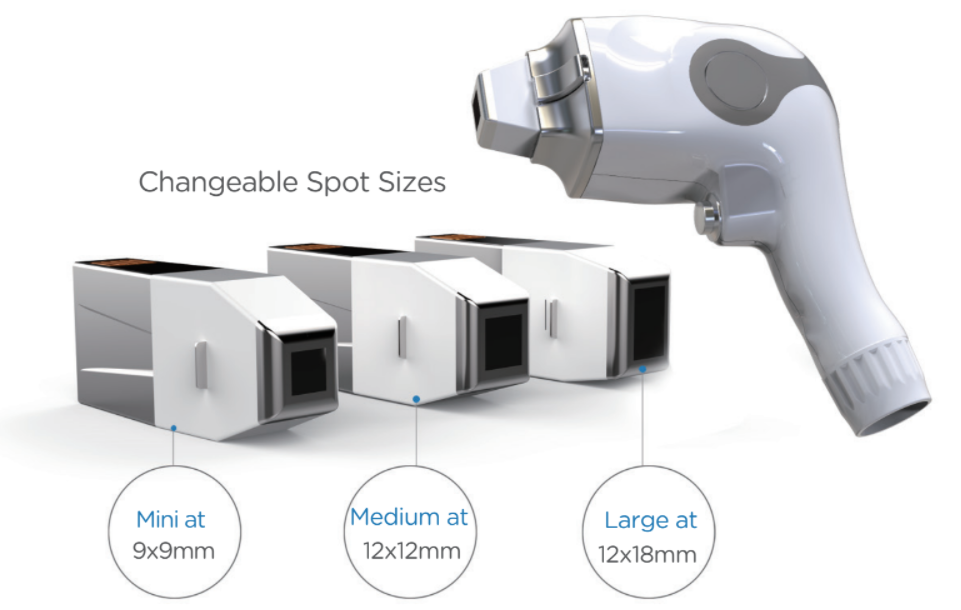 The Laser Hair Removal Technology with Adjustable Spot Size
Zemits GamaLaze Pro is a powerful Diode Laser system for smooth and pain-free hair reduction with interchangeable heads to adjust spot size based on the treatment area.
This advanced laser system is equipped with a real-time cooling system to perform comfortable but highly efficient hair removal treatments.
Zemits GamaLaze Pro uses the power of 808 nm diode lasers to focus on the hair pigment to damage the hair follicles, thus enabling effective hair removal while protecting the surrounding skin.
As a result, patients are able to achieve painless permanent hair reduction and flawless skin.
Financing available
Interchangeable head applicators for precise and focused treatments

Real-time cooling system protects the surrounding skin during treatment and enables pain-free hair removal sessions

The gold standard diode wavelength of 808 nm aids in destroying the hair follicles, and prevents them from regrowing

Controlled dermal heating for safe thus effective results

Preset treatment protocols for comfortable laser operation

Suitable for all skin types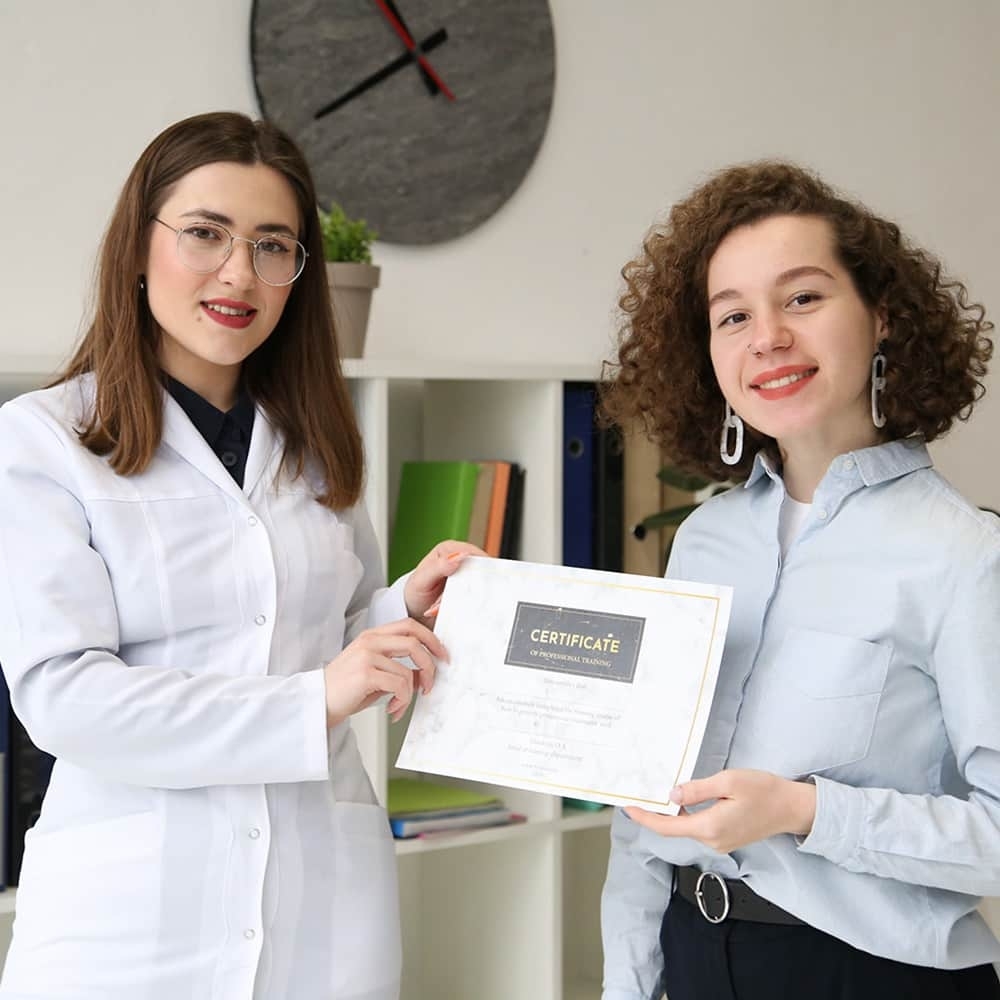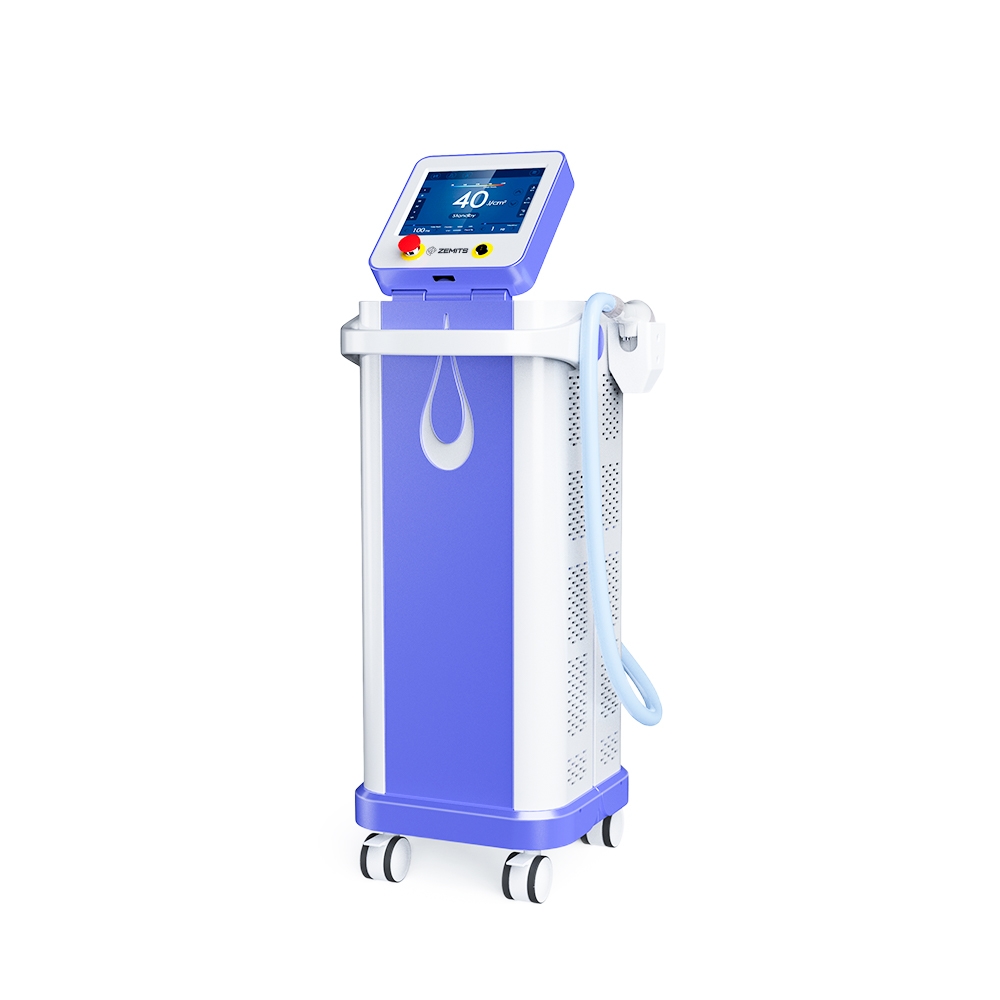 Zemits GamaLaze Pro is an advanced diode laser for permanent hair reduction that comprises selective photohomolysis. Zemits GamaLaze Pro is an advanced diode laser for permanent hair reduction that comprises selective photohomolysis. 808 nm diode laser targets the specific tissue depths to precisely damage  hair follicles. During the laser hair reduction treatment, light passes through the skin and is absorbed by the melanin in the hair shaft. This absorption raises the temperature of the hair follicle and thermally destroys the cells responsible for regrowth.
GamaLaze Pro laser brings comfort for clients and low maintenance for the practitioner, it allows for achieving the safest and most comprehensive hair removal treatment, while avoiding overheating of the surrounding skin.
The gold standard 808 nm wavelength offers deep penetration into the hair follicle with adjustable laser power, preset repetition rate and interchangeable spot size for focused treatment.
The 808 nm has an optimum melanin absorption level, making it safe for darker skin types, compared with a wide spectrum of IPL treatments. Zemits GamaLaze Pro laser with its deep penetration capabilities enables it to target the hair follicle bulbs on arms, legs, abdomen, face, etc.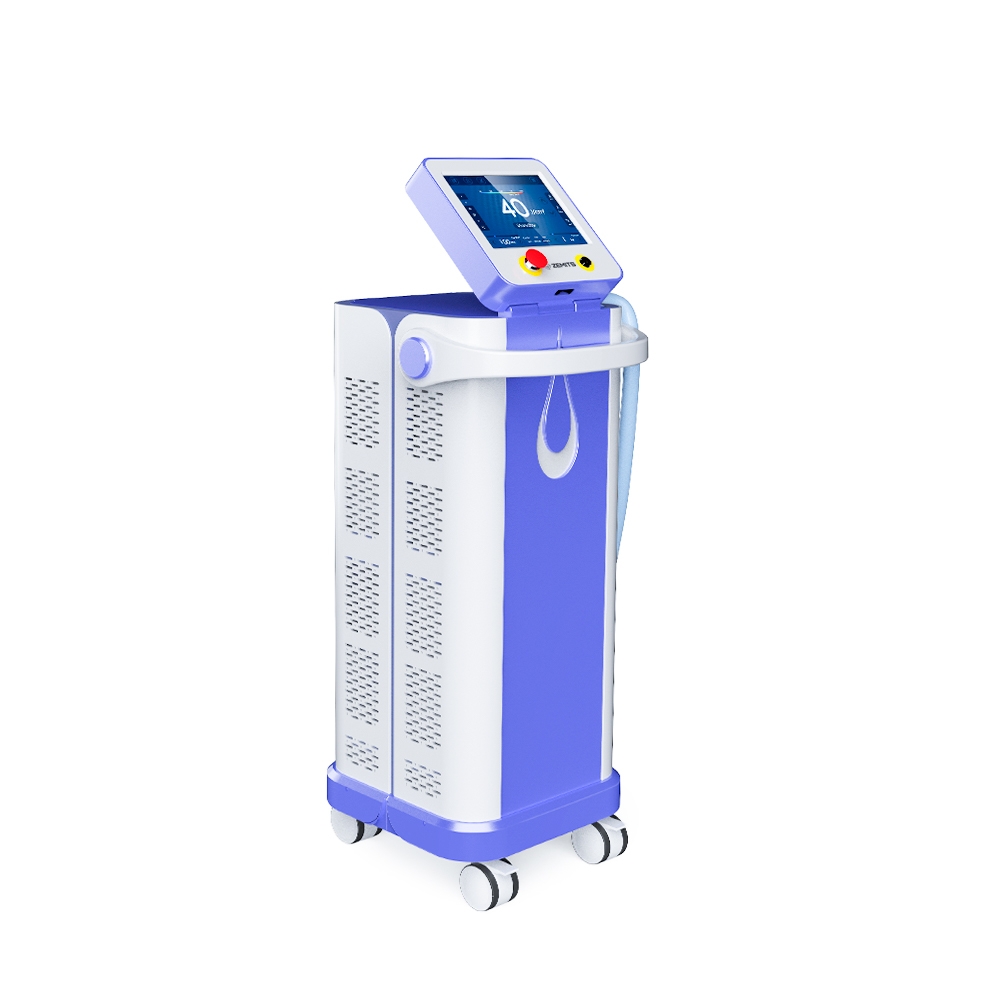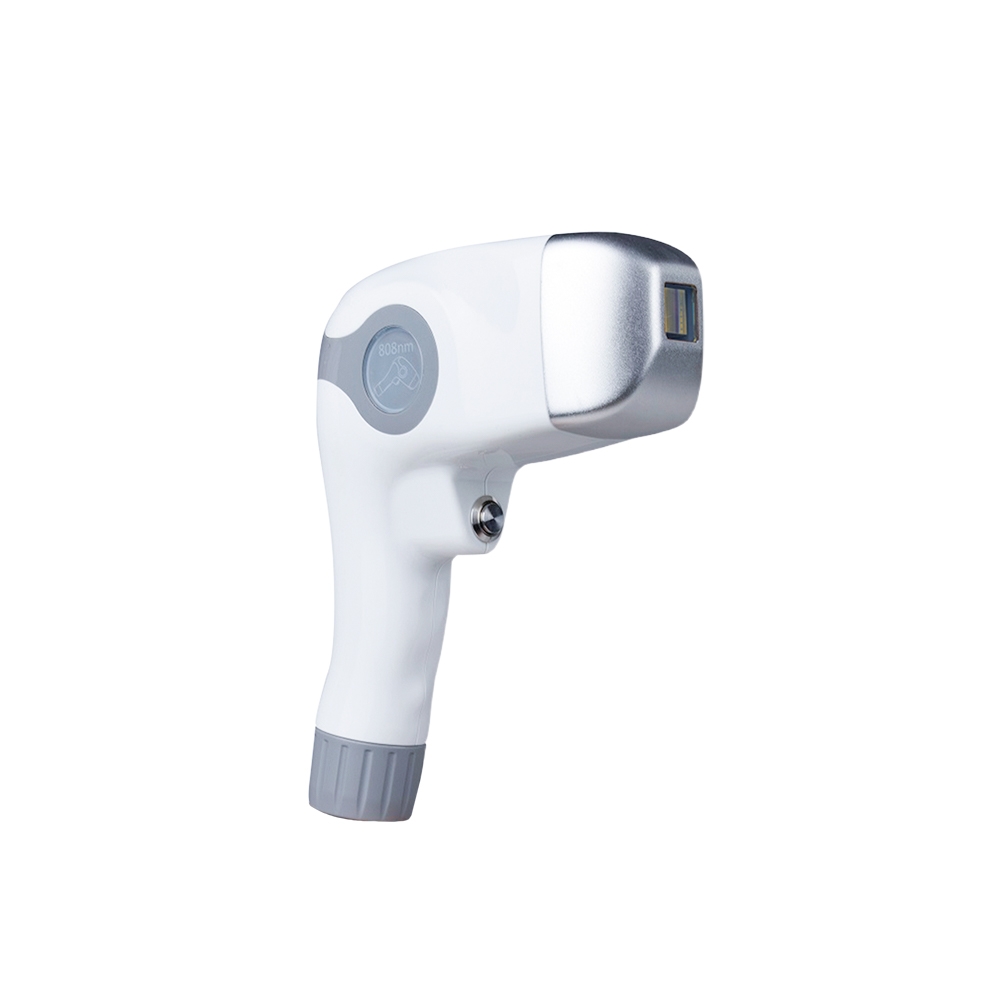 Zemits GamaLaze Pro laser comes equipped with three interchangeable applicator heads to adjust the treatment spot sizes: Zemits GamaLaze Pro laser comes equipped with three interchangeable applicator heads to adjust the treatment spot sizes: 
Large spot size: 12x18mm

Medium spot size: 12x12mm

Small spot size: 9x9mm
The versatility of heads allows performing hair removal treatments for the entire body.
Each interchangeable tip fits seamlessly onto the laser applicator. There is no need for operators to replace the entire laser handpiece - with GamaLaze Pro they can simply switch the tip and continue the treatment. This new feature helps to drastically save time and expenses.
Another advanced benefit of Zemits GamaLaze Pro is its smart Spot Size Auto Identification program.
SSAI - Spot Size Auto Identification is a built-in program that allows automatic adjustment of the laser fluency when changing the spot size tip. This feature ensures the same energy density with different skin coverage. Ergonomic lightweight laser handpiece is designed for comfortable performance during long hours usage. 
Zemits provides complementary training with device purchase by a licensed Electrologist
Financing available
FDA-Cleared Device
Warranty
Consent Forms
Treatment Protocols
Practical Recommendations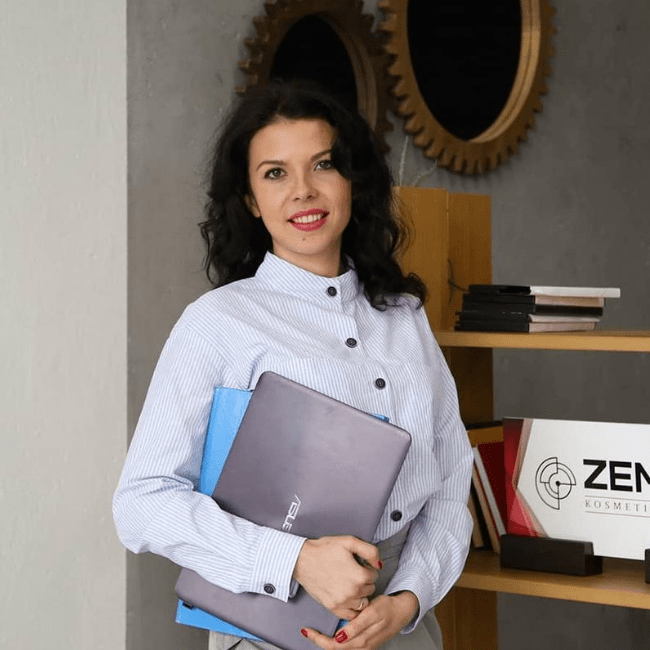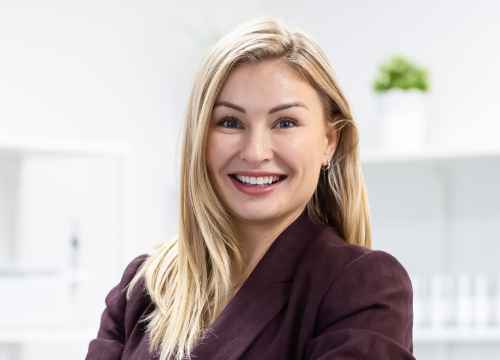 Financing Programs - More opportunities for your business
Interest-Free Financing and Flexible Payment Options. No credit, no problem!
Financing Programs

Learn More

Advanced Training Program
A-Esthetic offers the most advanced and comprehensive complimentary Advanced Online Training Course with every purchase of Zemits and Oomnex equipment..
Training Program

Learn More
Our clients Worldwide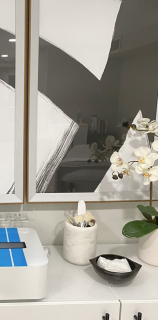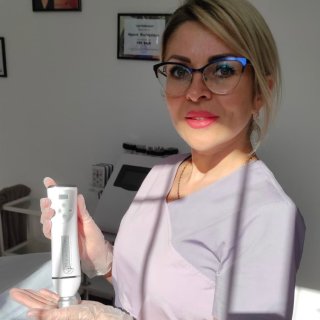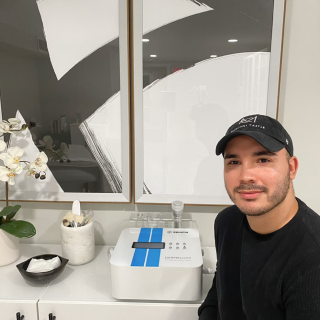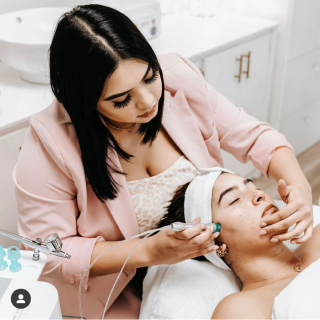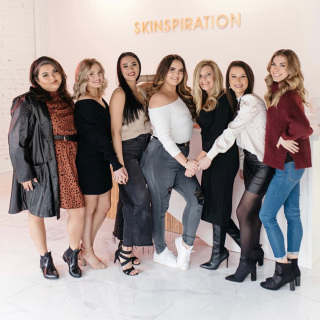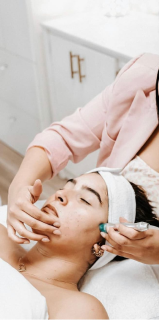 Advance-Esthetic is dedicated to providing you with the finest MedSpa Equipment to tailor a wide variety of your needs. Our mission is to support your MedSpa to boost your business with the highest quality products, outstanding customer service and a lifetime of client support.
Advance-Esthetic.us delivers to the following states: Alabama, Alaska, Arkansas, Arizona, California, Colorado, ...

Connecticut, Delaware, Florida, Georgia, Hawaii, Idaho, Illinois, Indiana, Iowa, Kansas, Kentucky, Louisiana, Maine, Maryland, Massachusetts, Michigan, Minnesota, Mississippi, Missouri, Montana, Nebraska, Nevada, New Hampshire, New Jersey, New Mexico, New York, North Carolina, North Dakota, Ohio, Oklahoma, Oregon, Pennsylvania, Rhode Island, South Carolina, South Dakota, Tennessee, Texas, Utah, Vermont, Virginia, Washington, West Virginia, Wisconsin, Wyoming
© 2021 DISCLAIMER: All information within the A-esthetic.us website and all other marketing materials are made only for informational and educational purposes. A-Esthetic products and equipment have not been tested or approved or any government entity for treatments of illnesses or diseases. Use at your own risk.
Advance-Esthetic does not accept any liability for inaccurate information on our website. It is the responsibility of the client to check the accuracy of all information provided and to confirm prior to and upon purchase of *qualifying Zemits equipment including but not limited to the conditional offer of marketing materials and other such offers for the defined brands. Zemits only. Marketing Materials are exclusively for Zemits branded machines only... Not applicable with Venus, Innocell, or other non Zemits branded equipment, ETC., Definitions: Qualified: Zemits Branded Equipment only