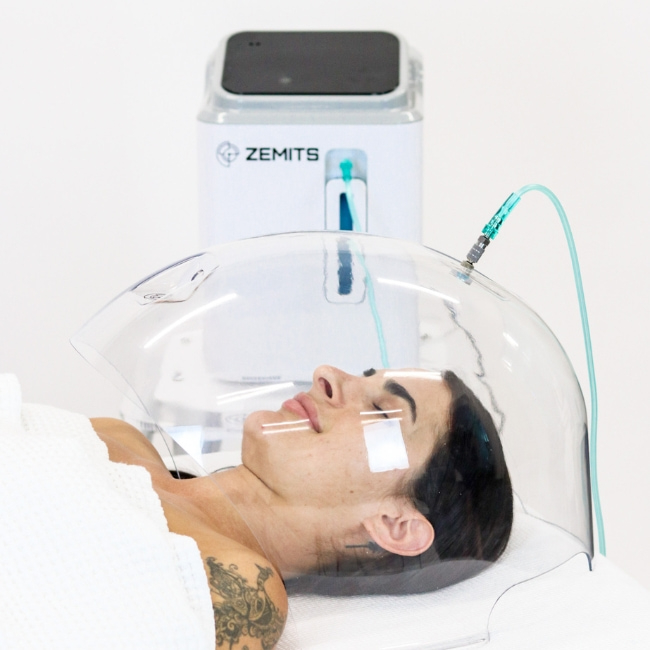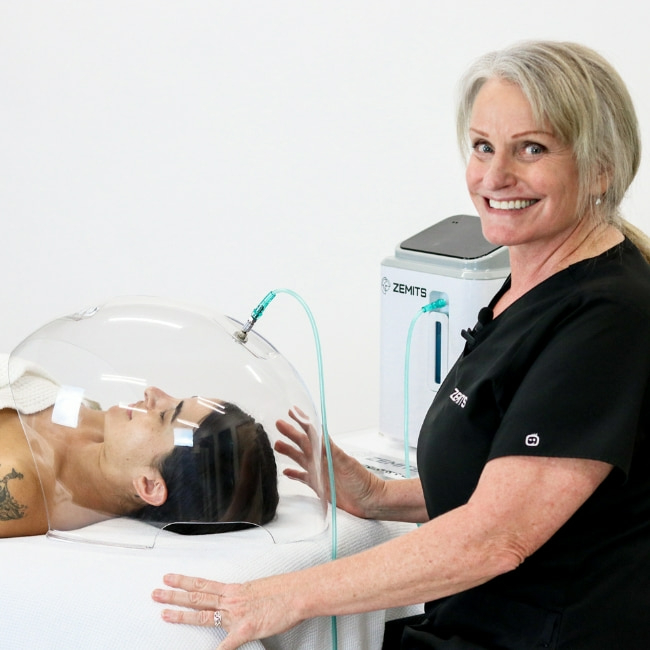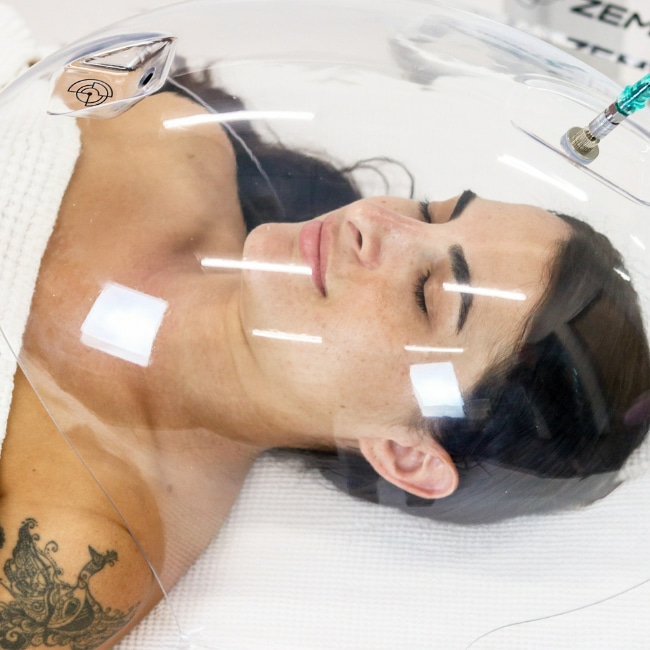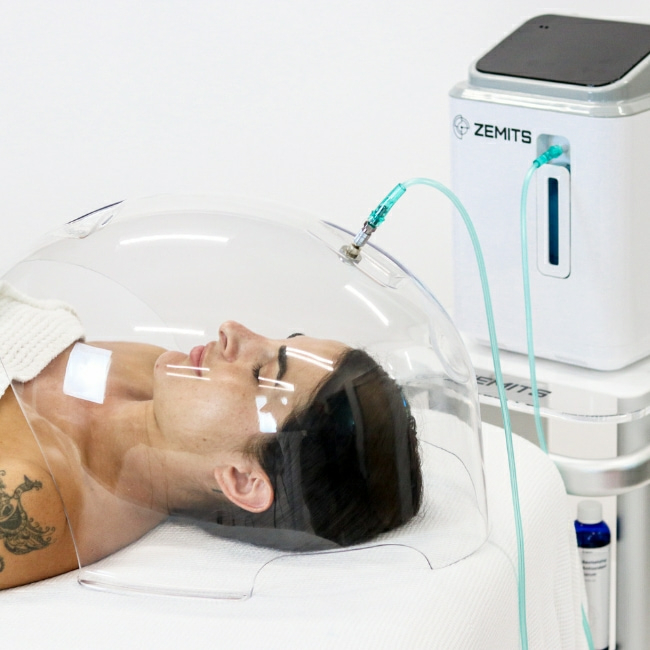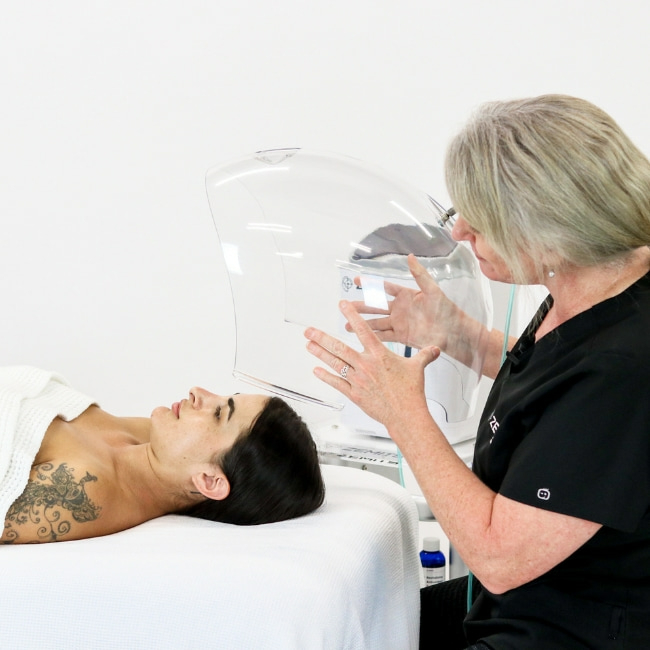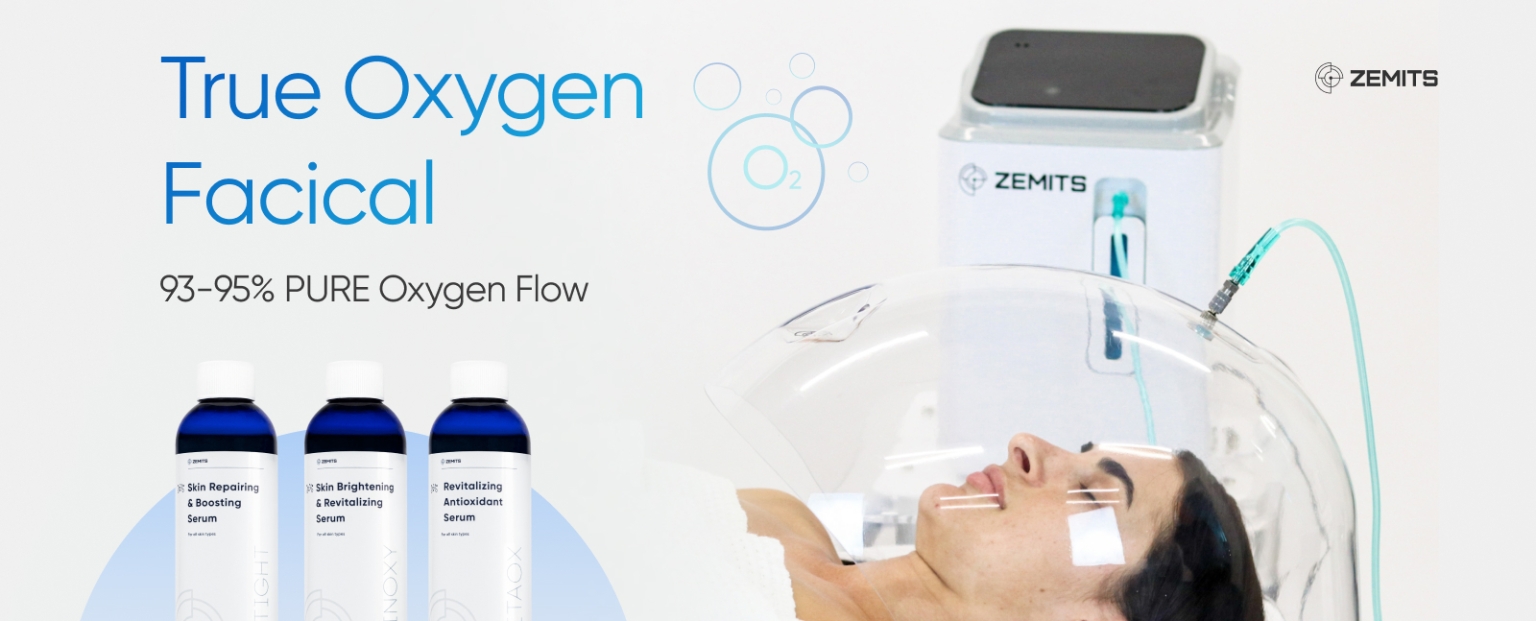 An innovative Zemits OxiVelour, a compact True Oxy System featuring a large dome for the ultimate oxygen facial experience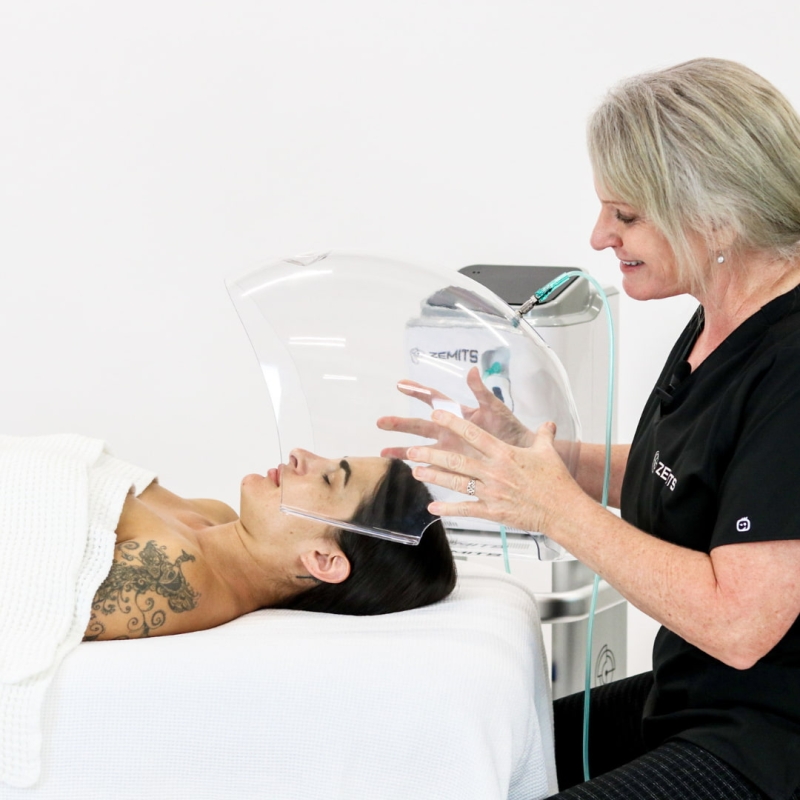 Must-Have Device for Healthy, Glowing Skin.
The Zemits OxiVelour is a professional-grade Oxygen Facial System designed for cosmetic use, without the need for bulky Oxygen tanks or chambers. This innovative device was created with esthetic practice in mind, providing ease of use and convenience for spa owners and aestheticians.
With a concentrator system that generates a pure 93-95% Oxygen Flow from room air, the Zemits OxiVelour offers a safe and effective solution for clients seeking the ultimate oxygen facial experience.
Zemits OxiVelour is equipped with:
High-Tech Serum Sprayer

Large Oxy Dome
Enriched with purified oxy flow and vitamins, this treatment protocol re-energizes skin, brightens, clears, and rejuvenates its complexion.
Perfect for any facial and suitable for all skin types, the Zemits OxiVelour is the ultimate treatment to elevate your spa's skincare offerings and keep clients coming back for more.
OxiVelour Skin Hydration
OxiVelour Serum Application is a non-invasive skincare treatment that utilizes an innovative and convenient tool - the Serum Sprayer - to infuse a mist of concentrated oxygen along with customized serums into the skin, all at once.
This approach provides similar benefits to those of the Oxygen Dome, but is particularly effective for permeating specific nutrients and vitamins into the skin via serums.
Oxygen, known for its all-natural anti-aging properties, helps to purify, hydrate, and brighten the face when combined with serums. By re-energizing the skin, this treatment can leave the skin looking plumper and more youthful. The OxiVelour Sprayer allows for direct control of the mist's concentration, providing a closer, more intense skin hydration, resulting in a rejuvenated and refreshed complexion.
Incorporating the OxiVelour into your spa's offerings can provide your clients with the ultimate skincare experience, leaving their skin feeling and looking revitalized.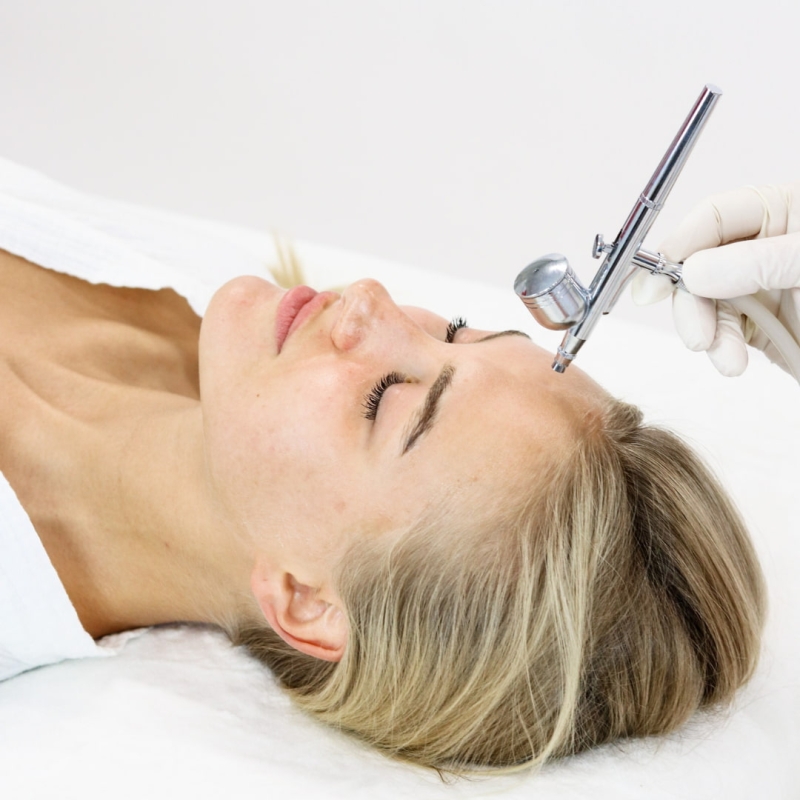 Top-Trending OxyDome Facial
The OxiVelour Dome is a must-have for any professional spa seeking advanced skincare technology that delivers unparalleled results.
This innovative treatment protocol provides a simple-to-use yet incredibly effective experience that covers the entire face, neck and scalp. The combined protocol of gentle Oxy flow and topically applied serums helps to boost the benefits of any products applied during a facial.
The OxiVelour machine utilizes a process that separates nitrogen from the air, pumping 93-95% pure oxygen through the dome for maximum skin benefits.
The treatment protocol with OxiVelour Dome helps to address the negative effects of positive ions that cause tiredness, fine lines, and wrinkles.
This powerful procedure in synergy with professional serums is effectively used in aesthetic practice to fight free radicals, improve skin appearance, support nutrient intake, and improve the tone and texture of the skin, resulting in a significant improvement of all skin types.
This fast, comfortable, and easy treatment effectively refreshes and reinvigorates.
The Oxygen Dome is a wonderful Hands-Free Treatment.
The Best Hands-Free Treatment
Z
emits OxiVelour is a 100% holistic and hands-free treatment. Combine it with your existing services for maximum outcome. 
Here are top popular treatment combo protocols for your OxiVelour: 
Hands-Free Protocol 1:
OxiVelour Dome Facial+ Laser Lipo on the abdomen area + Pressotherapy on legs.
Hands-Free Protocol 2:
OxiVelour Dome Facial+ EMS on the abdomen area + Laser Lipo on legs.
Face and Body Protocol 3:
OxiVelour Serum Spray Facial+ Pressotherapy and Sauna Blanket for the whole body.
Face and Body Protocol 4:
OxiVelourDome Facial+ Cavitation/ Body Contouring Massage for body.
And so much more...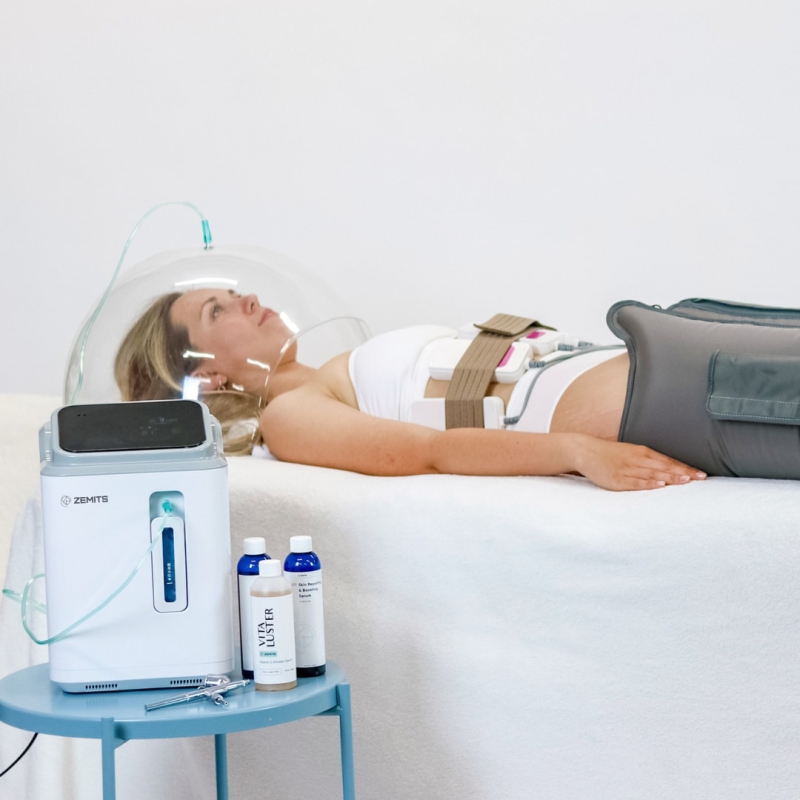 Disclaimer:
This device is intended for cosmetic procedures in aesthetic practice only and does not utilize an oxygen tank or hyperbaric chamber.
The Zemits OxiVelour is not designed or intended for use on extremities or to apply humidified oxygen topically at a pressure slightly greater than atmospheric pressure to aid in the healing of chronic skin ulcers, such as bedsores.
It is also not intended to provide humidified oxygen to open, acute, or chronic wounds as an adjunct therapy in wound management and treatment.
The device is not designed or intended for use on skin ulcerations due to diabetes, venous stasis, and post-surgical infections, and gangrenous lesions, decubitus ulcers, amputations/infected stumps, skin grafts, burns, or frostbite.
Optimized for Superior Performance and User-Friendly Operation
The Zemits OxiVelour is one of the most user-friendly and versatile Oxy devices on the market.
Unlike other systems, it does not require an oxygen tank, making it safe and easy to use.
The device's touch screen menu offers a range of customized settings and built-in audio features that can be adjusted to suit individual client needs.
Its compact size and design make the Zemits OxiVelour an ideal choice for estheticians who have limited space in their spas but still want to offer their clients an exceptional and holistic facial service.
With its intuitive operation and outstanding performance, the Zemits OxiVelour is the perfect solution for spas seeking a reliable and effective Oxy facial system.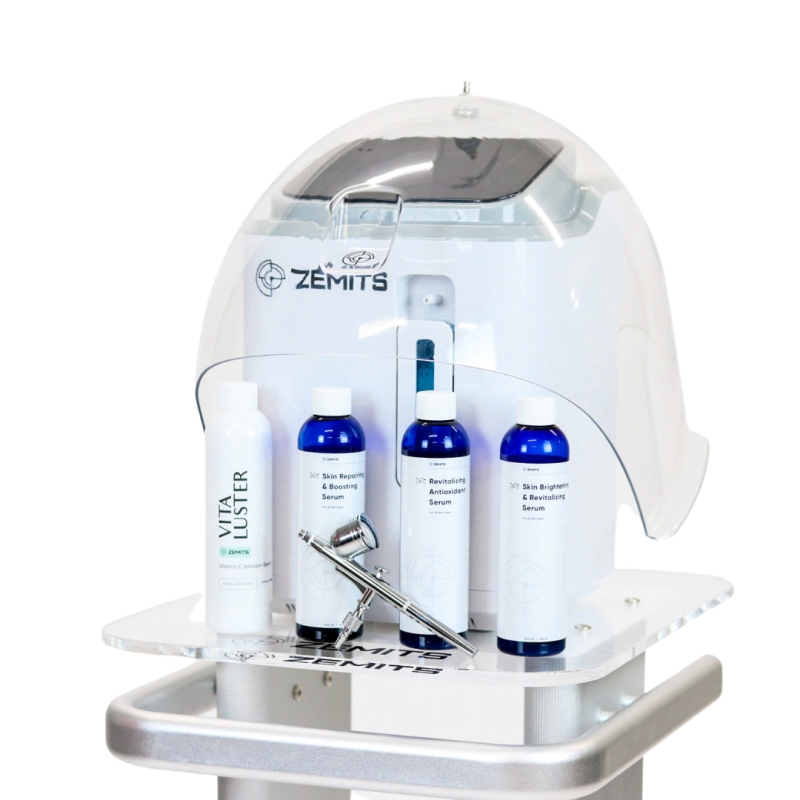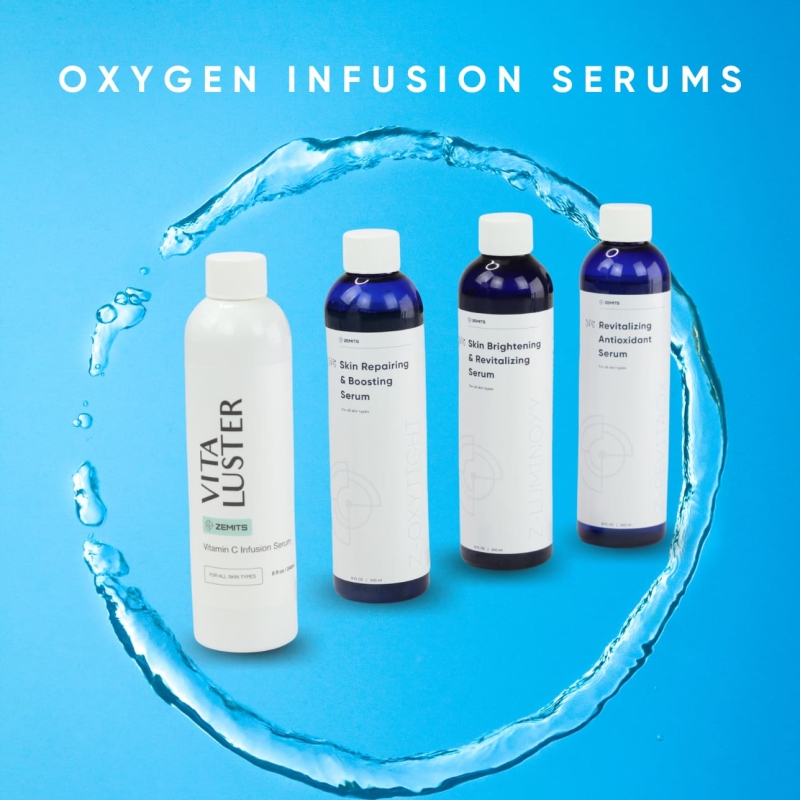 Best Serums to Maximize the Results
At Zemits, we offer a wide range of advanced serums that are specifically designed to maximize the results of your OxiVelour device.
Our carefully crafted formulas work in perfect synergy with the OxiVelour to deliver anti-aging, anti-acne, skin brightening, and skin rejuvenation treatments during facial services.
For trichological operators, we also offer serums that can be used for hair loss and purifying treatments, as well as those for psoriasis, seborrhea, remineralizing, and restructuring the hair.
By combining the power of the Oxi Facial with our infusion serums, you can significantly increase the consumption of oxygen by the skin while reducing the production of free radicals, a leading cause of premature aging of the skin.
Our advanced serums are specially formulated with high-quality ingredients to ensure optimal results and can help elevate your spa's offerings to the next level.
Experience the smart synergy of the OxiVelour device and our infusion serums today, and take your skincare treatments to new heights.
Maximize the results of treatments with Zemits Skincare
Experience the Zemits Advantage for Your Spa Business:
At Zemits, we understand that success in the spa industry requires more than just a high-quality device. That's why we offer a comprehensive treatment solution, providing everything you need to start enhancing your business immediately.
With every Zemits device purchase, we include a corresponding to your device complimentary set of premium skincare products, allowing you to offer exceptional services to your clients right away. We are committed to your success and believe in empowering you with the knowledge and skills to maximize treatment results.
To support you in achieving the best outcomes, we provide thorough training and detailed treatment protocols, ensuring you have the confidence and expertise to deliver outstanding services.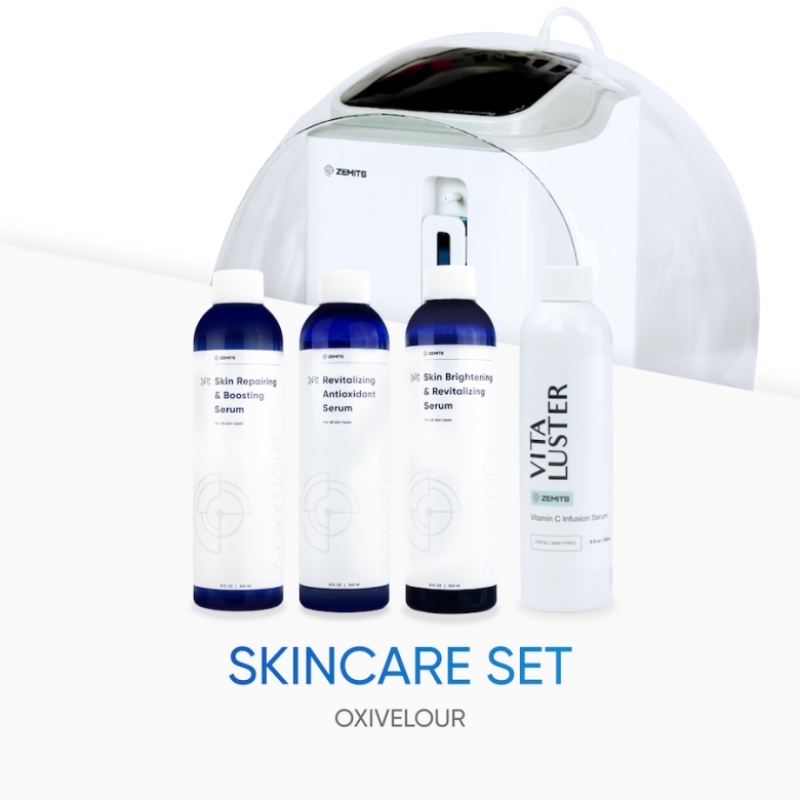 Watch the review with Zemits OxiVelour
Advanced Training Program
A-Esthetic's certified educators have 30+ years of experience.
With our combined experience, we have created the most complete and advanced online training course.
You will have completely FREE access to the customized online training course and Q&A session with our educators.
We will provide you with the Certificate of Completion after you successfully complete your training course.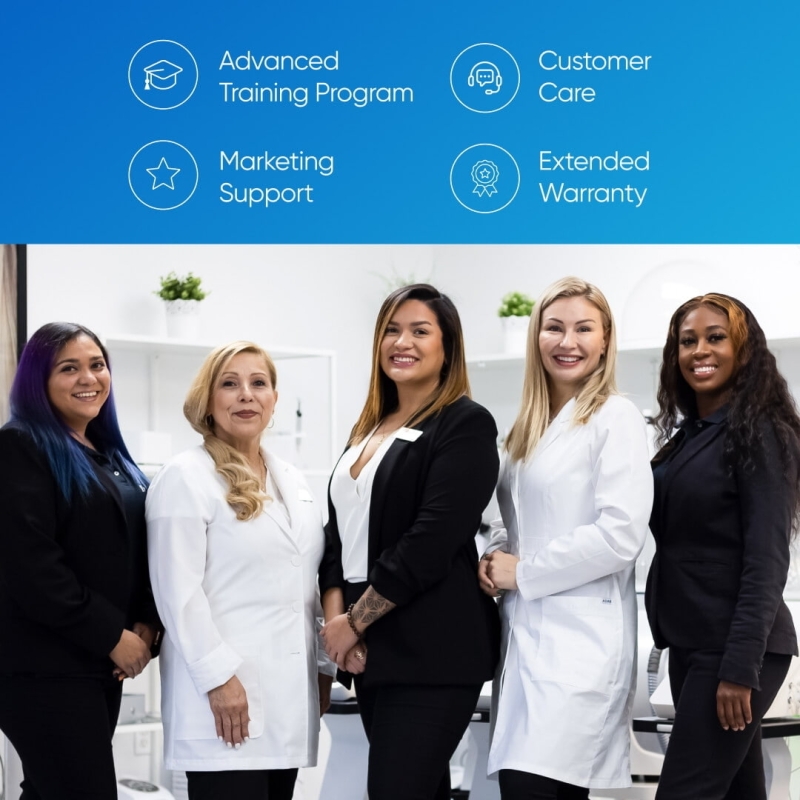 This esthetic device is intended for cosmetic use only. This esthetic device is not intended to be used to treat or diagnose any medical condition.
This esthetic device is intended to be used by estheticians and skincare providers. This esthetic device is not intended to be used by doctors or healthcare providers.
This esthetic device is not intended to be used in medical nor surgical purposes. This esthetic device does not affect the structure of deep skin tissues.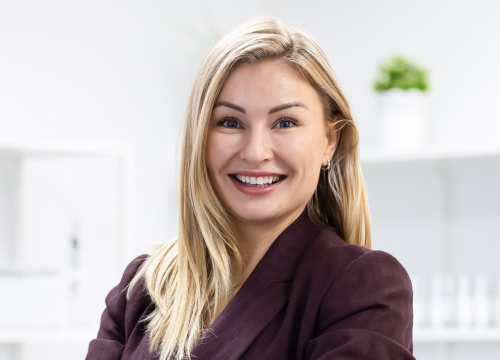 Financing Programs - More opportunities for your business
Interest-Free Financing and Flexible Payment Options. No credit, no problem!
Financing Programs

Learn More

Advanced Training Program
A-Esthetic offers the most advanced and comprehensive complimentary Advanced Online Training Course with every purchase of Zemits and Oomnex equipment..
Training Program

Learn More
Our clients Worldwide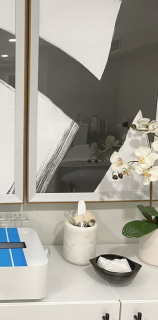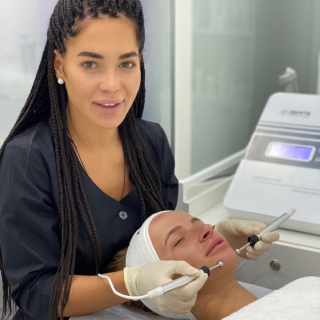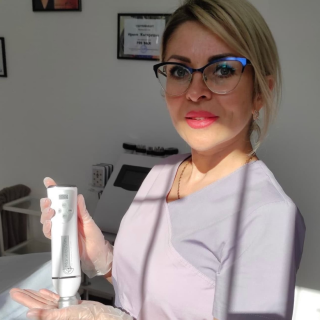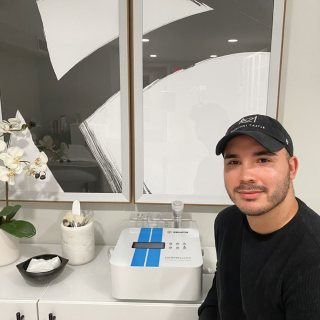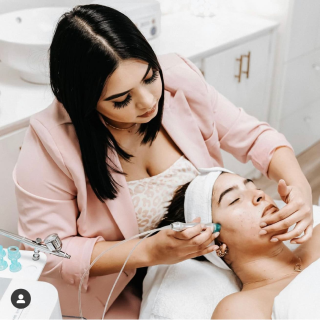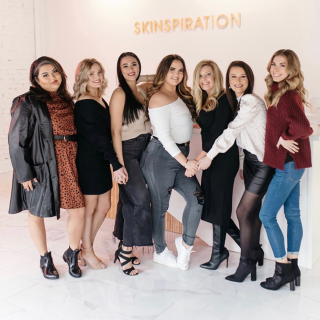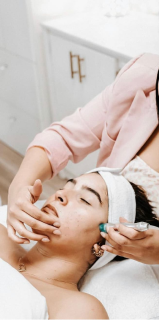 Advance-Esthetic is dedicated to providing you with the finest MedSpa Equipment to tailor a wide variety of your needs. Our mission is to support your MedSpa to boost your business with the highest quality products, outstanding customer service and a lifetime of client support.
Advance-Esthetic.us delivers to the following states: Alabama, Alaska, Arkansas, Arizona, California, Colorado, ...

Connecticut, Delaware, Florida, Georgia, Hawaii, Idaho, Illinois, Indiana, Iowa, Kansas, Kentucky, Louisiana, Maine, Maryland, Massachusetts, Michigan, Minnesota, Mississippi, Missouri, Montana, Nebraska, Nevada, New Hampshire, New Jersey, New Mexico, New York, North Carolina, North Dakota, Ohio, Oklahoma, Oregon, Pennsylvania, Rhode Island, South Carolina, South Dakota, Tennessee, Texas, Utah, Vermont, Virginia, Washington, West Virginia, Wisconsin, Wyoming
© 2021 DISCLAIMER: All information within the A-esthetic.us website and all other marketing materials are made only for informational and educational purposes. A-Esthetic products and equipment have not been tested or approved or any government entity for treatments of illnesses or diseases. Use at your own risk.
Advance-Esthetic does not accept any liability for inaccurate information on our website. It is the responsibility of the client to check the accuracy of all information provided and to confirm prior to and upon purchase of *qualifying Zemits equipment including but not limited to the conditional offer of marketing materials and other such offers for the defined brands. Zemits only. Marketing Materials are exclusively for Zemits branded machines only... Not applicable with Venus, Innocell, or other non Zemits branded equipment, ETC., Definitions: Qualified: Zemits Branded Equipment only