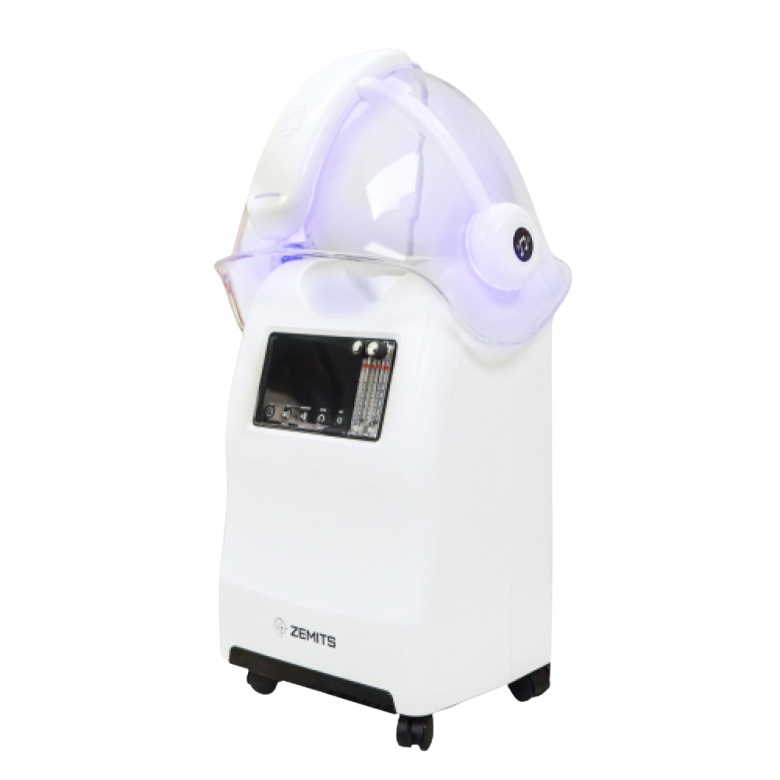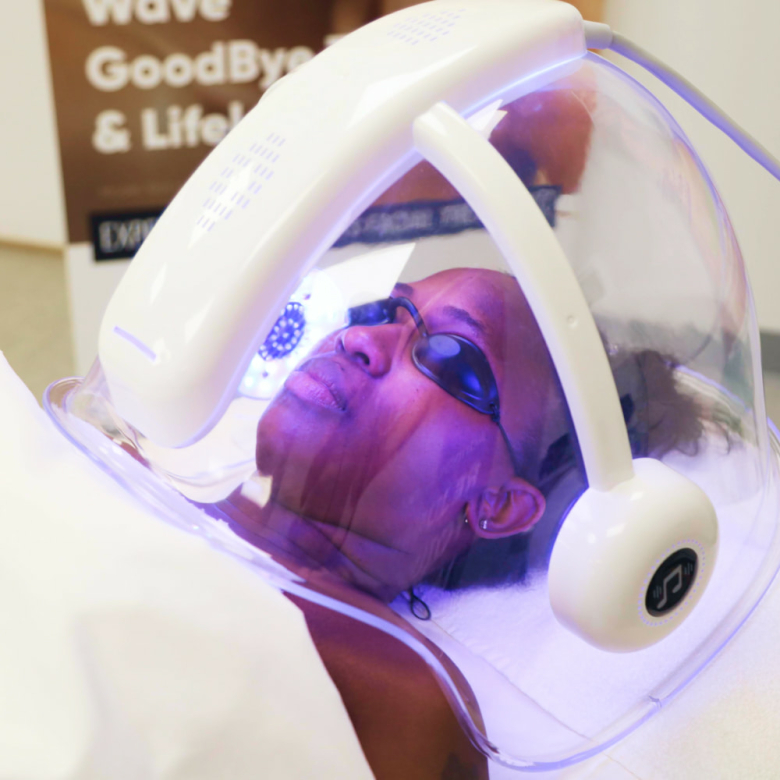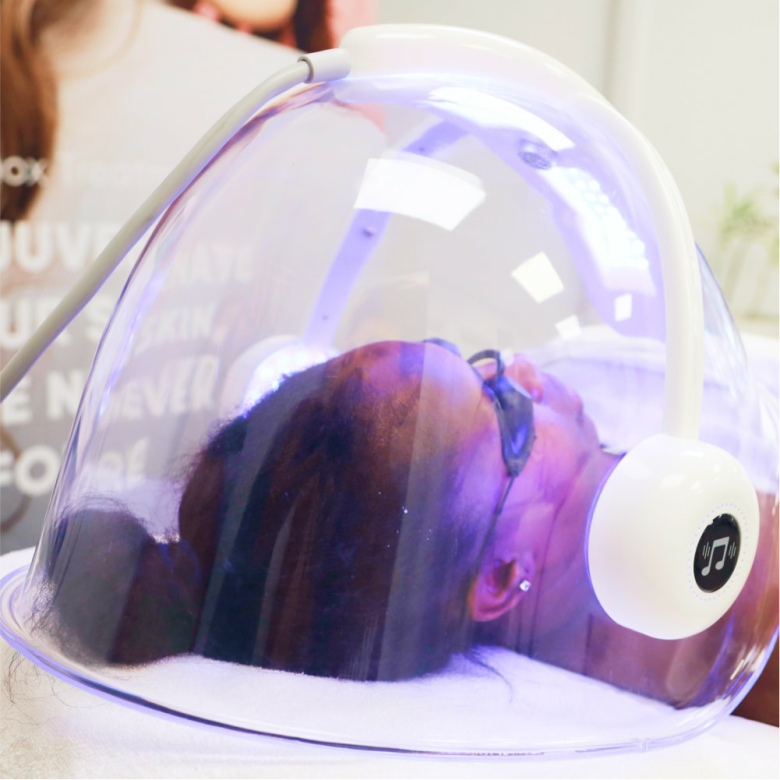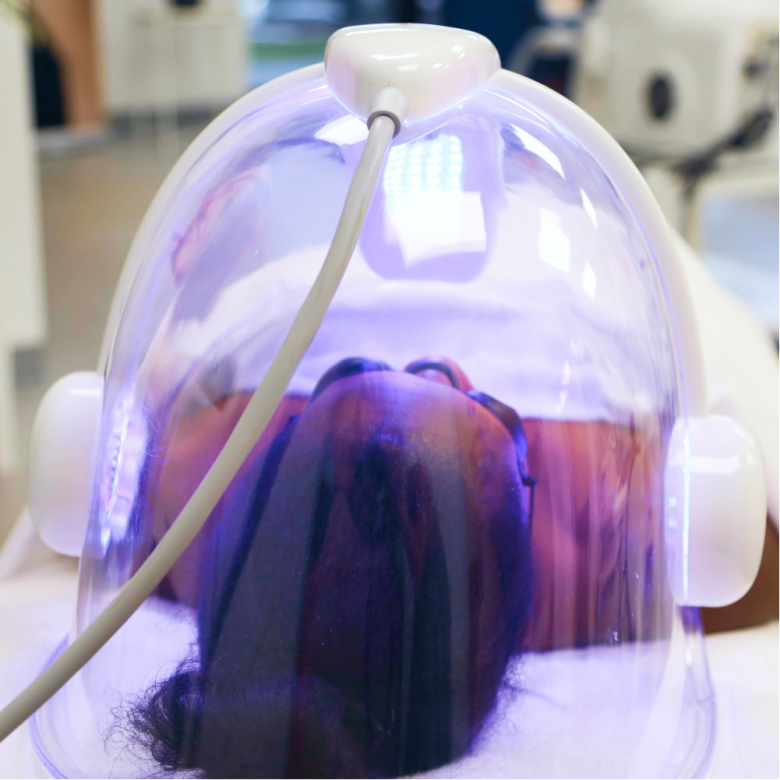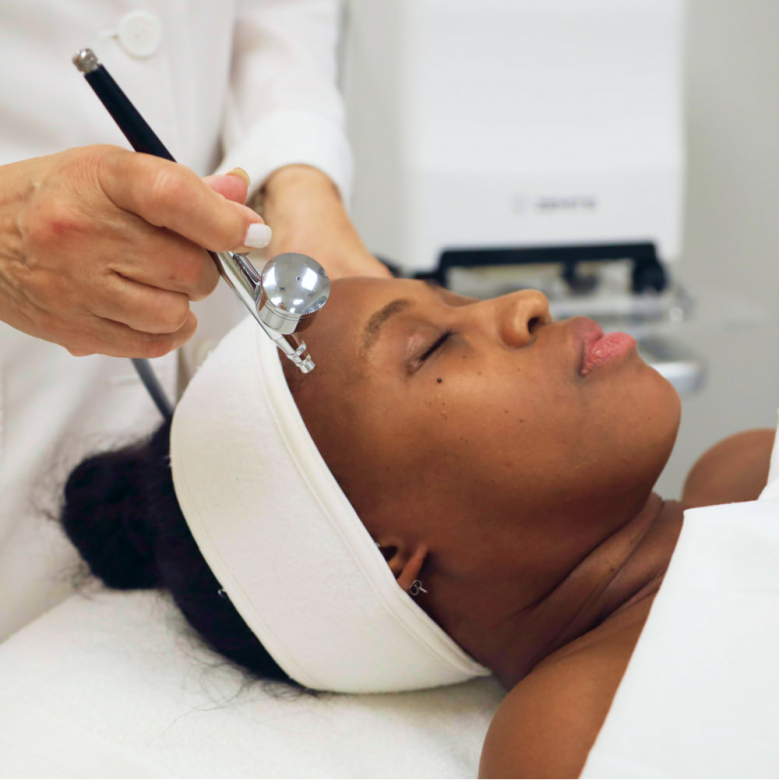 Zemits GlareOxy
Oxygen Facial System with LED Light

Zemits GlareOxy is a Pure Oxygen Concentration device that uses top-trending synergy of Large Oxygen Dome with LED Light Therapy to rejuvenate and replenish the skin








Zemits GlareOxy device has three modalities:
Pure Oxygen Dome with LED Light

Pure Oxygen Serum Infusion


Pure Oxygen Needle-free Injection



User's Friendly Operation
This advanced oxygen system was designed for comfortable use by estheticians with a very user's friendly menu.
Zemits GlareOxy is capable of producing pure oxygen with a percentage of 93-97%.
An amazing add-on feature to the Zemits GlareOxy is built-in dynamics in the dome that are operated by bluetooth for customized sound effect for your client's unforgettable experience.
LED therapy has several wavelength, and can be used as a stand-alone treatment or simultaneously with Oxygen Dome Facial.

Zemits GlareOxy Oxygen Facial System has many great skin effects and benefits such as:
Skin rejuvenation

Skin brightening

Improvement of elasticity

Enhancement of collagen and elastin formation


Anti-acne and anti-inflammatory effect
The Technology

The GlareDome

The unique synergy of Oxygen Dome and LED Light therapy makes this device a must-have in every treatment room.
Select between Red, Blue, Green or various combos of these colors.

RED - 640 nm
Helps eliminate wrinkles and stimulates the production of collagen to tighten the skin

BLUE 430 nm
Helps reduce inflammation, combats bacteria known to cause acne and other blemishes

GREEN - 495 nm
An excellent wavelength for hyperpigmentation treatment. As it is absorbed by the melanin-producing cells of the skin, green light helps to slow down melanin production.
The GlareDome can be used in three different ways:
Synergy of Oxygen and LED Therapy
Solo Oxygen Dome
Solo LED Light Therapy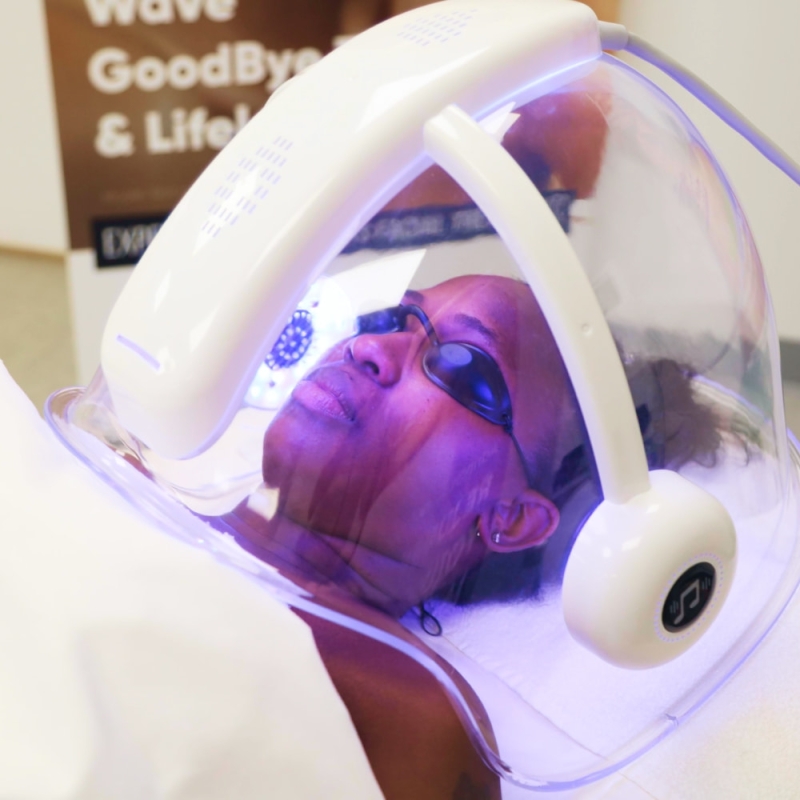 Watch the video with Zemits GlareOxy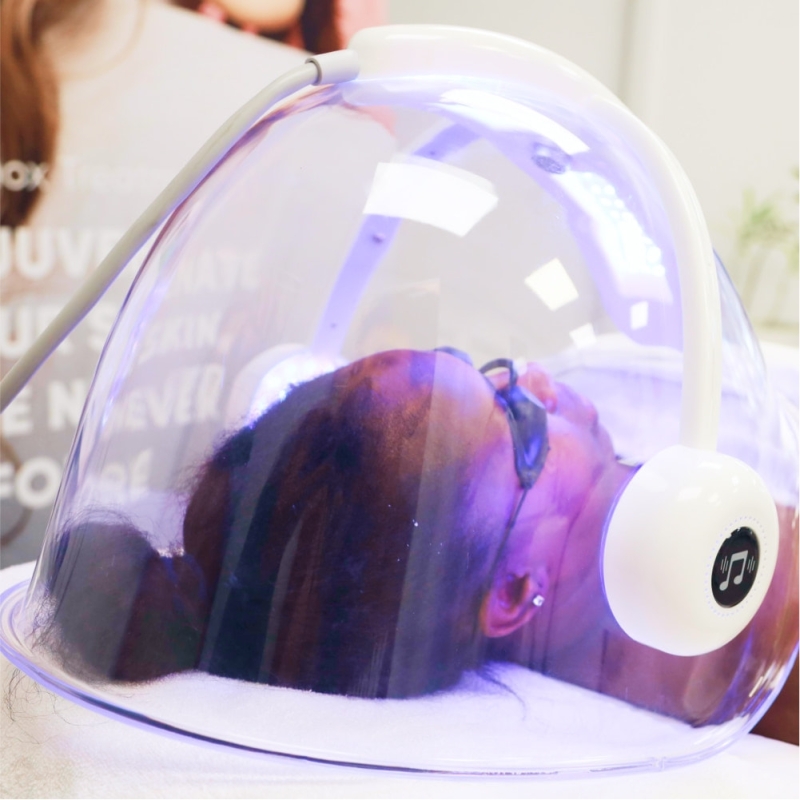 The Oxygen Facial GlareOxy system is an invaluable instrument for holistic facial treatments.
Zemits Oxygen Concentrator System GlareOxy draws ambient air making it pass through its advanced filters and compressor, which separate the ambient air from carbon dioxide and nitrogen, channelling it in the Zemits large Oxygen Dome, Oxygen Sprayer or Infusor wand, ready to perform its exceptional 'healing' functions.
This filtering technology is self-regenerating and does not require the replacement of mechanical parts, therefore it does not need any kind of maintenance.
Unlike other oxygen facial machines on the market with low rate of oxygen, Zemits GlareOxy is a professional aesthetic device with High Oxygen Concentration technology. This unique feature enables a powerful flow with up to 97% concentration of pure oxygen.
Zemits GlareOxy helps to energize skin cells, increase skin rejuvenation, and deeply hydrates the skin with nourishing serums.
This advanced skincare system helps to deeply hydrates the skin with any serum, binded with oxygen and transport it to the deep layers of the dermis in order to perform their rejuvenating purpose.
Zemits GlareOxy ensures an excellent penetration of facial serums and complete tissue oxygenation.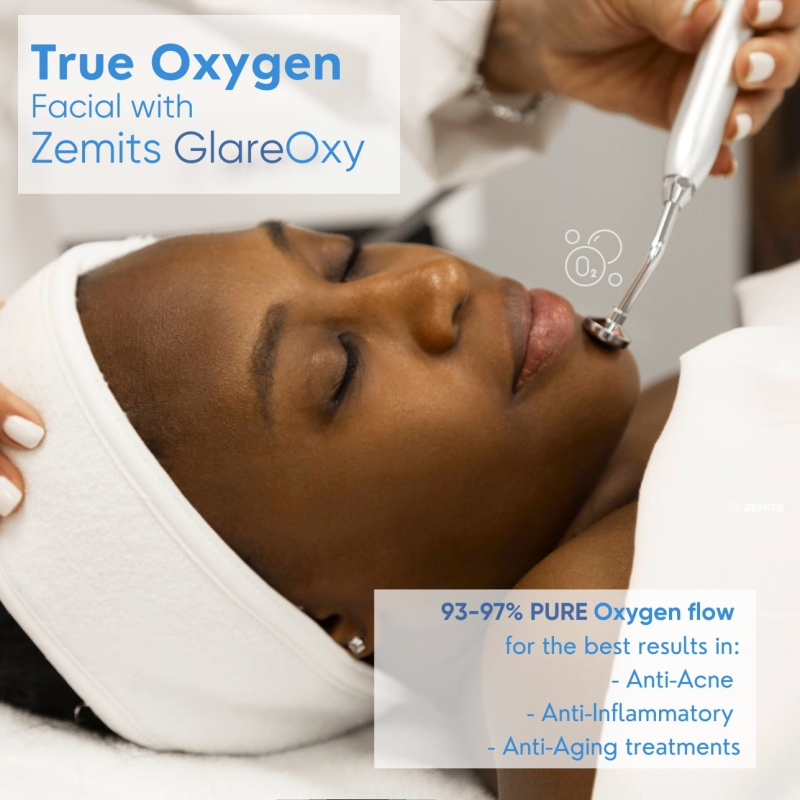 Connect your phone or let your clients connect their phone to the GlareDome's Bluetooth to enjoy the music during the facial through the high-quality dynamics built-in the dome.
Oxygen Infusion gun - This handpiece is used to perform targeted treatments. Serum of the technician's choice is placed within the compartment found on the top of the applicator. The small trigger located in front of the serum compartment allows for complete control of serum release.
The GlareInjector
The unique needle-free oxygen injector helps to perform deep and precise infusion of the pure oxygen stream and topically applied serum.
This unique treatment can combat visible signs of aging linked to poor conveyance of oxygen from subcutaneous capillaries to the surface of the skin.
Maximize the results of treatments with Zemits Skincare
Experience the Zemits Advantage for Your Spa Business:
At Zemits, we understand that success in the spa industry requires more than just a high-quality device. That's why we offer a comprehensive treatment solution, providing everything you need to start enhancing your business immediately.
With every Zemits device purchase, we include a corresponding to your device complimentary set of premium skincare products, allowing you to offer exceptional services to your clients right away. We are committed to your success and believe in empowering you with the knowledge and skills to maximize treatment results.
To support you in achieving the best outcomes, we provide thorough training and detailed treatment protocols, ensuring you have the confidence and expertise to deliver outstanding services.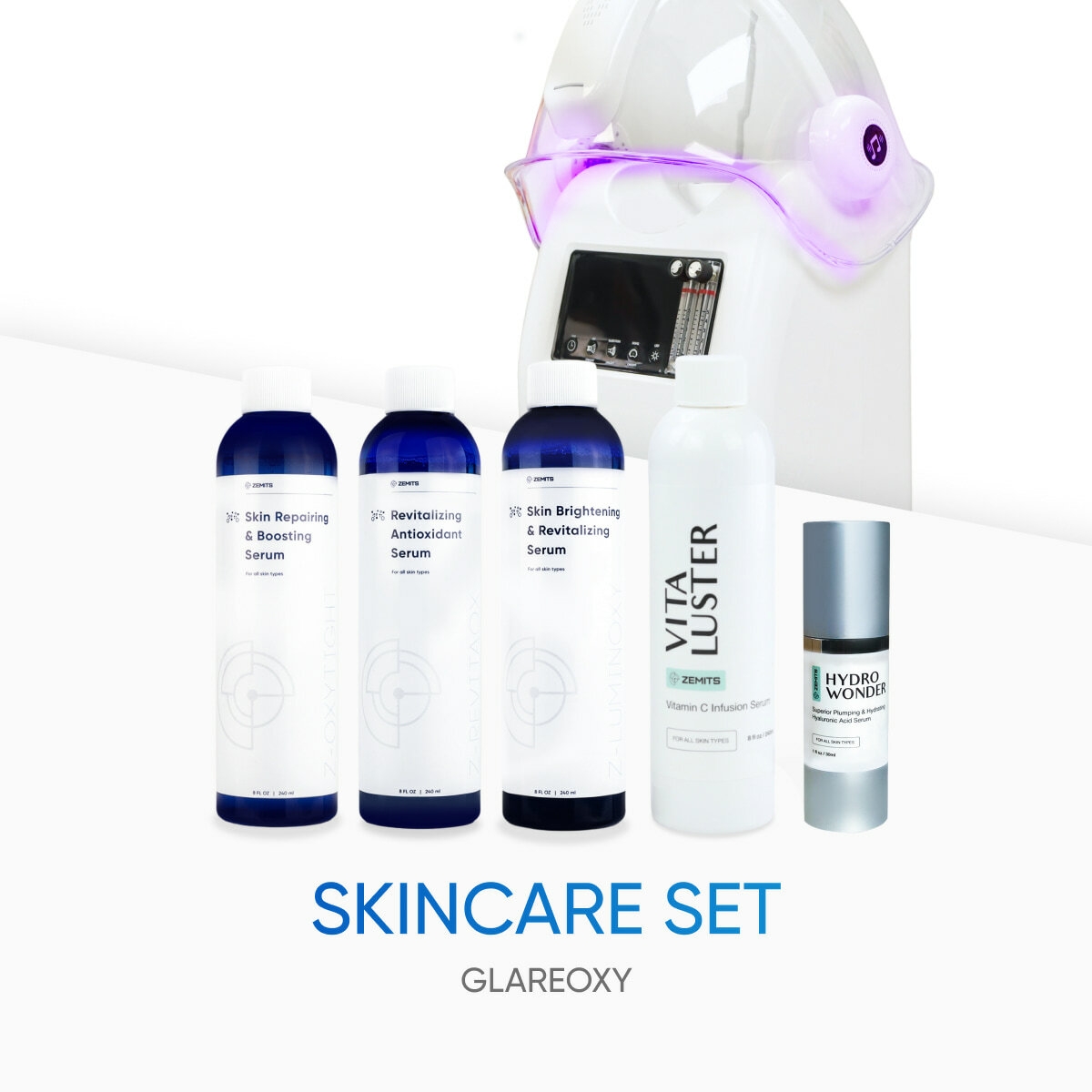 Zemits offers a wide range of advanced infusion serums specifically designed to work in perfect synergy with oxygen.
For facial services, these serums can be applied to perform anti-aging, anti-acne, skin brightening and skin rejuvenation treatments.
For trichological operators it is possible to perform hair loss and purifying treatments and those for psoriasis and seborrhoea, remineralising and restructuring the hair.
The smart synergy of pure oxygen flow and infusion serums helps to significantly increase the consumption of oxygen by cells, and reduce the production of free radicals, a cause of premature ageing of the skin.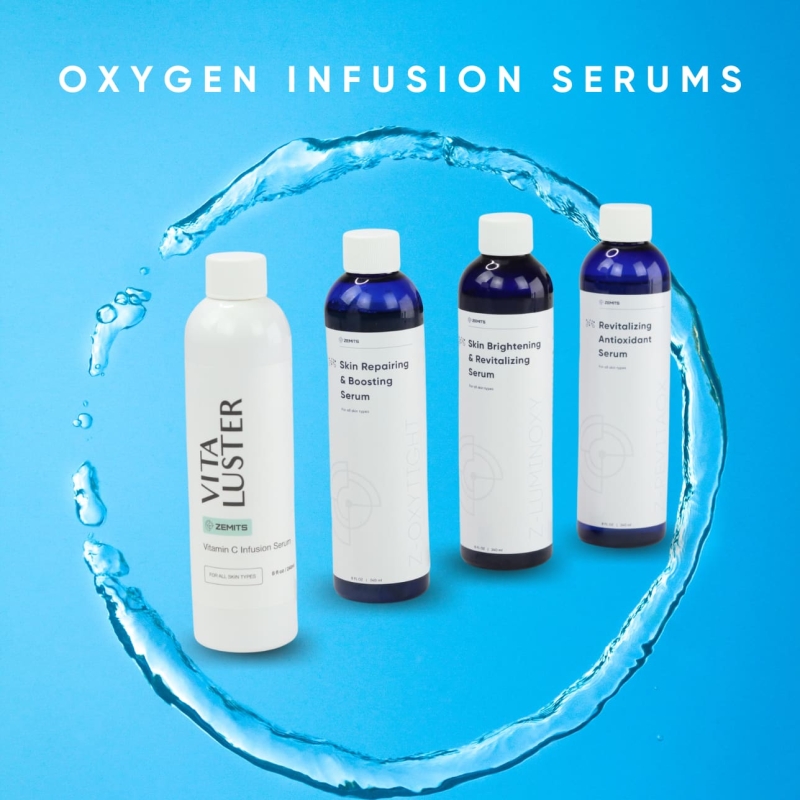 Recommended Oxygen Infusion Skincare Products
Advanced Training Program
A-Esthetic's certified educators have 30+ years of experience.
With our combined experience, we have created the most complete and advanced online training course.
You will have completely FREE access to the customized online training course and Q&A session with our educators.
We will provide you with the Certificate of Completion after you successfully complete your training course.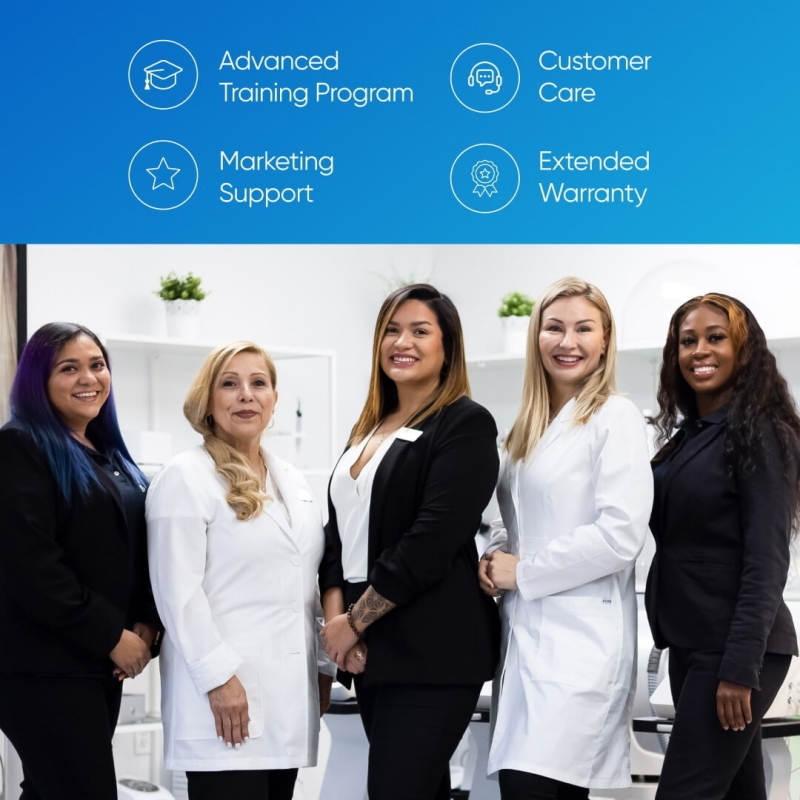 This esthetic device is intended for cosmetic use only. This esthetic device is not intended to be used to treat or diagnose any medical condition.
This esthetic device is intended to be used by estheticians and skincare providers. This esthetic device is not intended to be used by doctors or healthcare providers.
This esthetic device is not intended to be used in medical nor surgical purposes. This esthetic device does not affect the structure of deep skin tissues.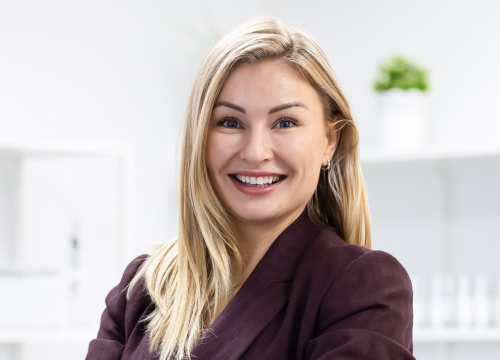 Financing Programs - More opportunities for your business
Interest-Free Financing and Flexible Payment Options. No credit, no problem!
Financing Programs

Learn More

Advanced Training Program
A-Esthetic offers the most advanced and comprehensive complimentary Advanced Online Training Course with every purchase of Zemits and Oomnex equipment..
Training Program

Learn More
Our clients Worldwide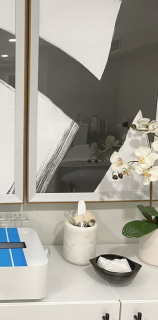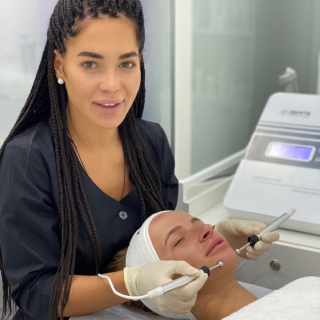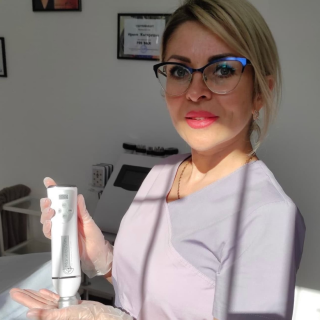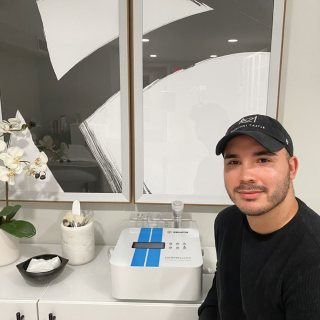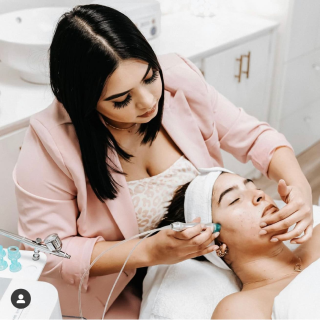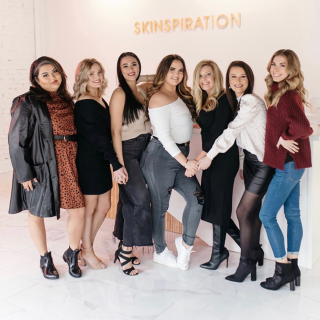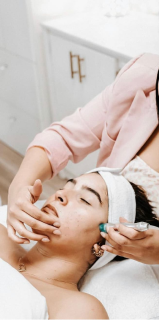 Advance-Esthetic is dedicated to providing you with the finest MedSpa Equipment to tailor a wide variety of your needs. Our mission is to support your MedSpa to boost your business with the highest quality products, outstanding customer service and a lifetime of client support.
Advance-Esthetic.us delivers to the following states: Alabama, Alaska, Arkansas, Arizona, California, Colorado, ...

Connecticut, Delaware, Florida, Georgia, Hawaii, Idaho, Illinois, Indiana, Iowa, Kansas, Kentucky, Louisiana, Maine, Maryland, Massachusetts, Michigan, Minnesota, Mississippi, Missouri, Montana, Nebraska, Nevada, New Hampshire, New Jersey, New Mexico, New York, North Carolina, North Dakota, Ohio, Oklahoma, Oregon, Pennsylvania, Rhode Island, South Carolina, South Dakota, Tennessee, Texas, Utah, Vermont, Virginia, Washington, West Virginia, Wisconsin, Wyoming
© 2021 DISCLAIMER: All information within the A-esthetic.us website and all other marketing materials are made only for informational and educational purposes. A-Esthetic products and equipment have not been tested or approved or any government entity for treatments of illnesses or diseases. Use at your own risk.
Advance-Esthetic does not accept any liability for inaccurate information on our website. It is the responsibility of the client to check the accuracy of all information provided and to confirm prior to and upon purchase of *qualifying Zemits equipment including but not limited to the conditional offer of marketing materials and other such offers for the defined brands. Zemits only. Marketing Materials are exclusively for Zemits branded machines only... Not applicable with Venus, Innocell, or other non Zemits branded equipment, ETC., Definitions: Qualified: Zemits Branded Equipment only