We speak English Hablamos Español Falamos portugues
Showroom Visits by Appointment Only
Exclusive distributor of Zemits in the US
Worldwide Shipping
---
Zemits RevolveSculpt Premium Body Contouring System
19%
Free shipping
Specials for Licensed Pros
Zemits RevolveSculpt – A New Era for Skincare!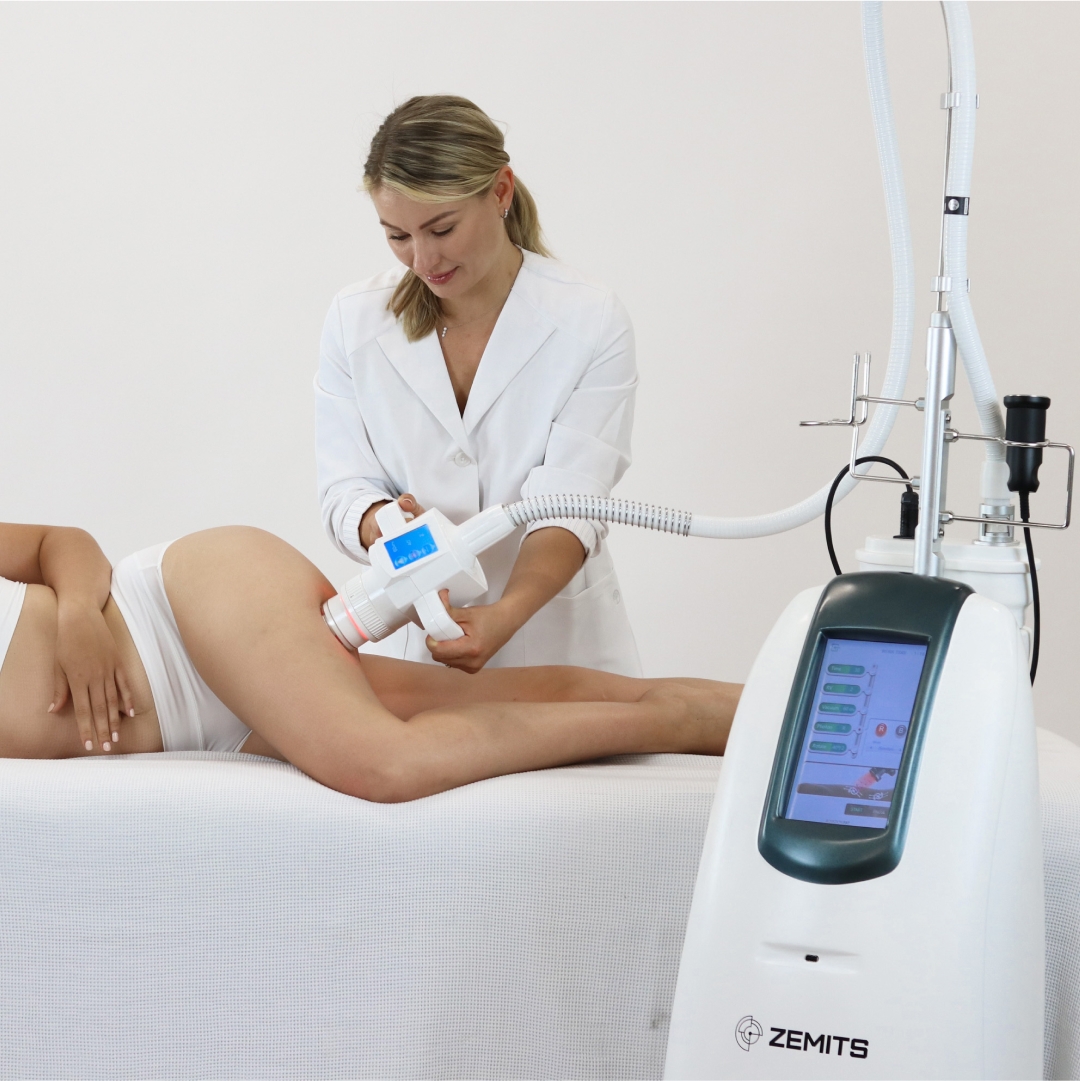 Zemits RevolveSculpt is a premium quality and technologically advanced workstation that combines various highly effective and non-invasive technologies for cosmetic enhancement; all in one spot. This unique combines four highly-precise and latest innovations for delivering various aesthetic enhancement services. These innovations include:
Non-invasive Radio

Frequ

ency

(RF)
Unique Rotation Mechanism
Results after treatment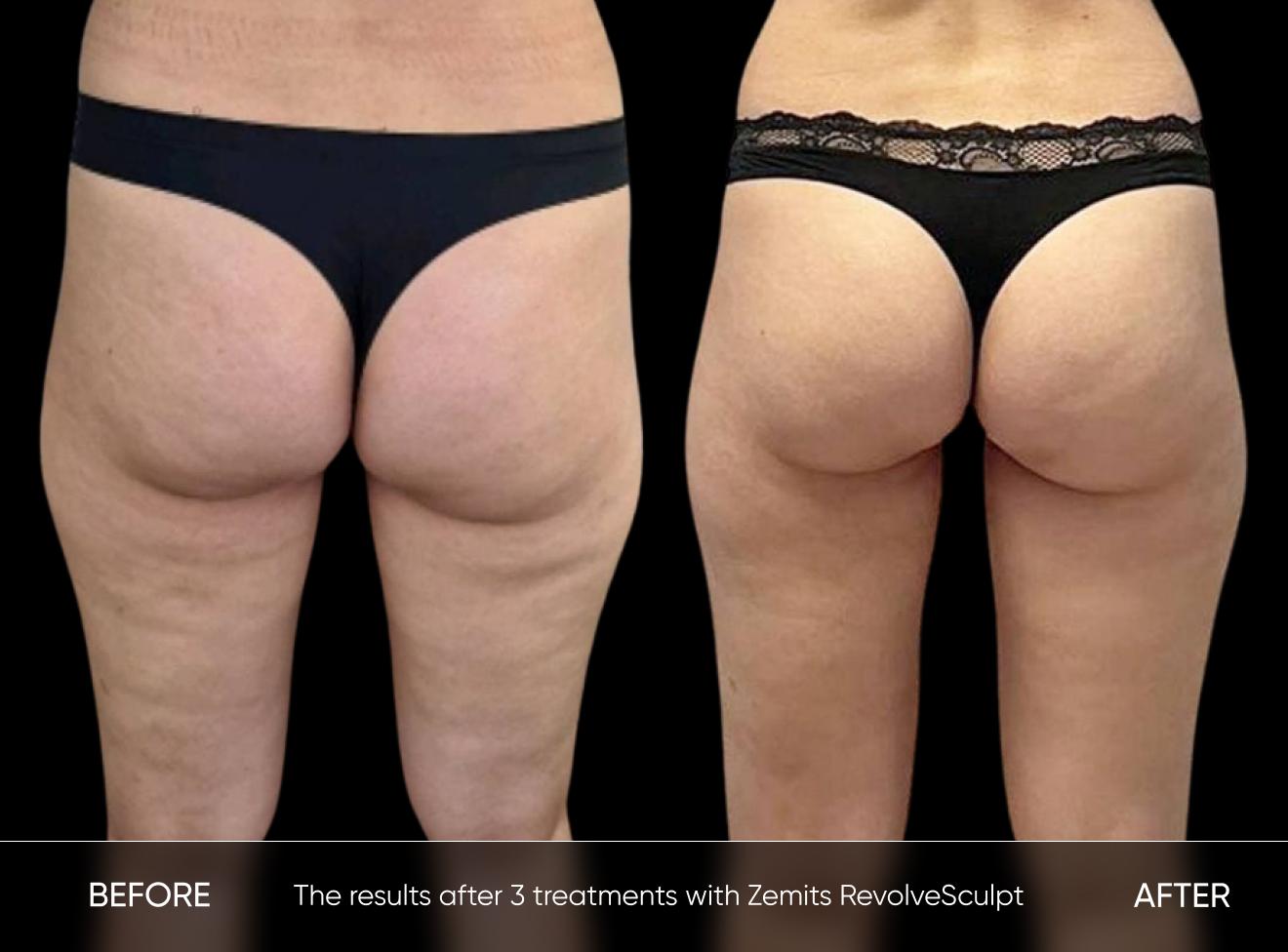 Why do You Need RevolveSculpt?
RevolveSculpt is one of the most advanced and one-of-its-kind aesthetic enhancement and body contouring technology.

The premium design and quality of Zemits RevolveSculpt has a sleek finish which is comforting to use not only for the practitioners but also for the patients.

Unlike most other cosmetic enhancement devices that use RF or Vacuum therapies, RevolveSculpt delivers a soothing rather than an uneasy experience.
Whether its skin laxity, cellulite or excess fat deposits in different parts of your body, Zemits RevolveSculpt can target them all. It allows for a tailored treatment for each patient allowing the practitioners to reduced localized fat and body circumference.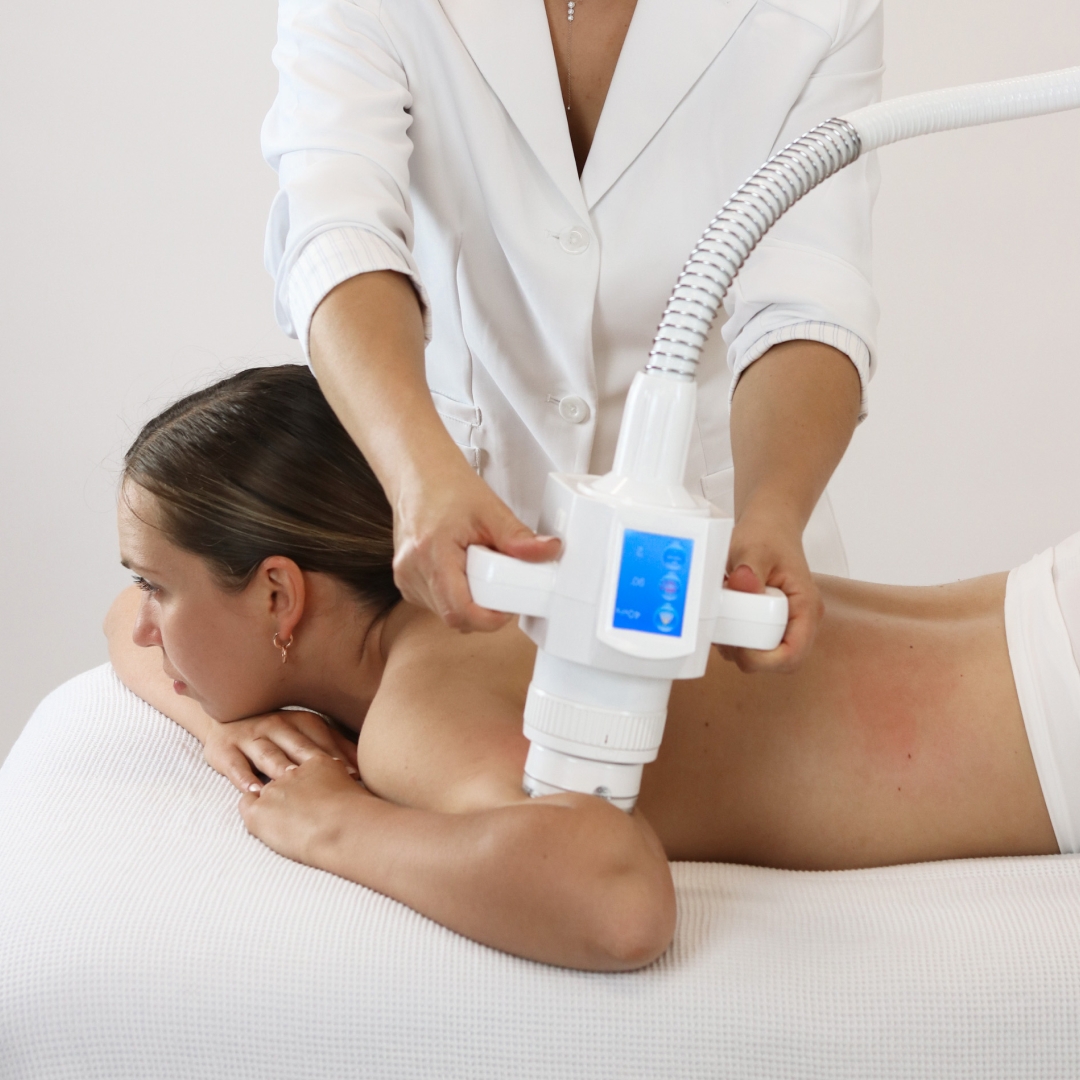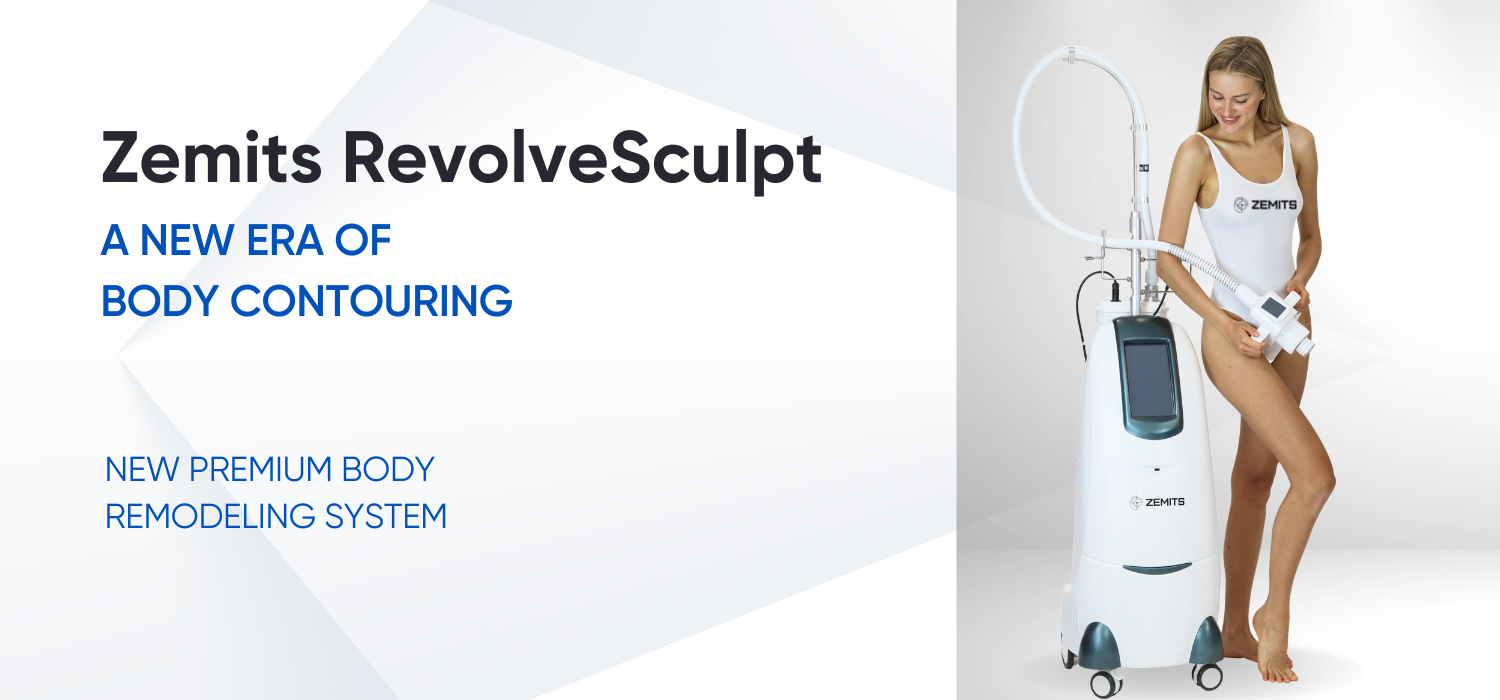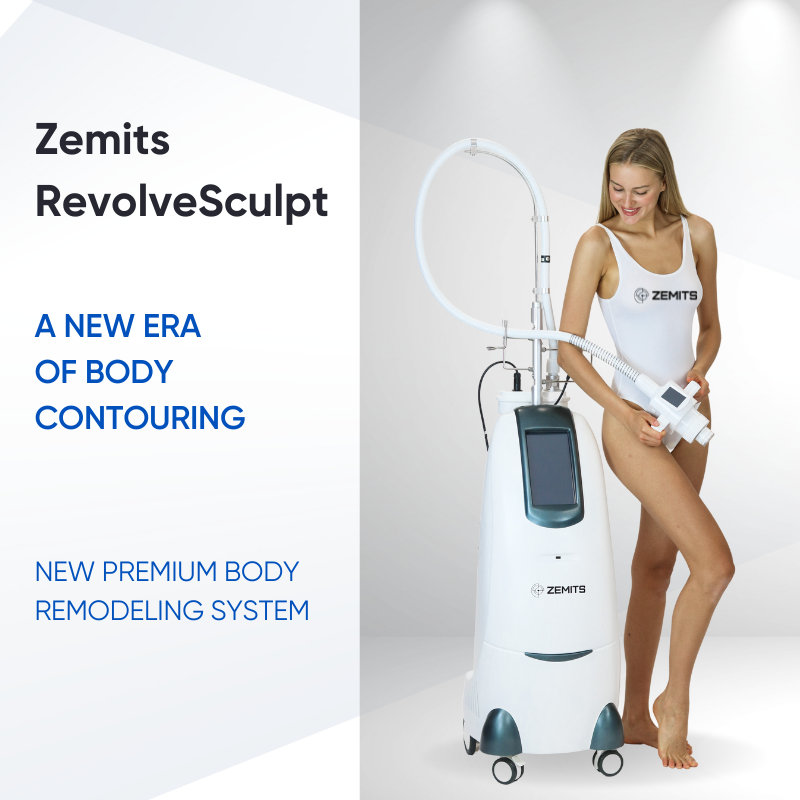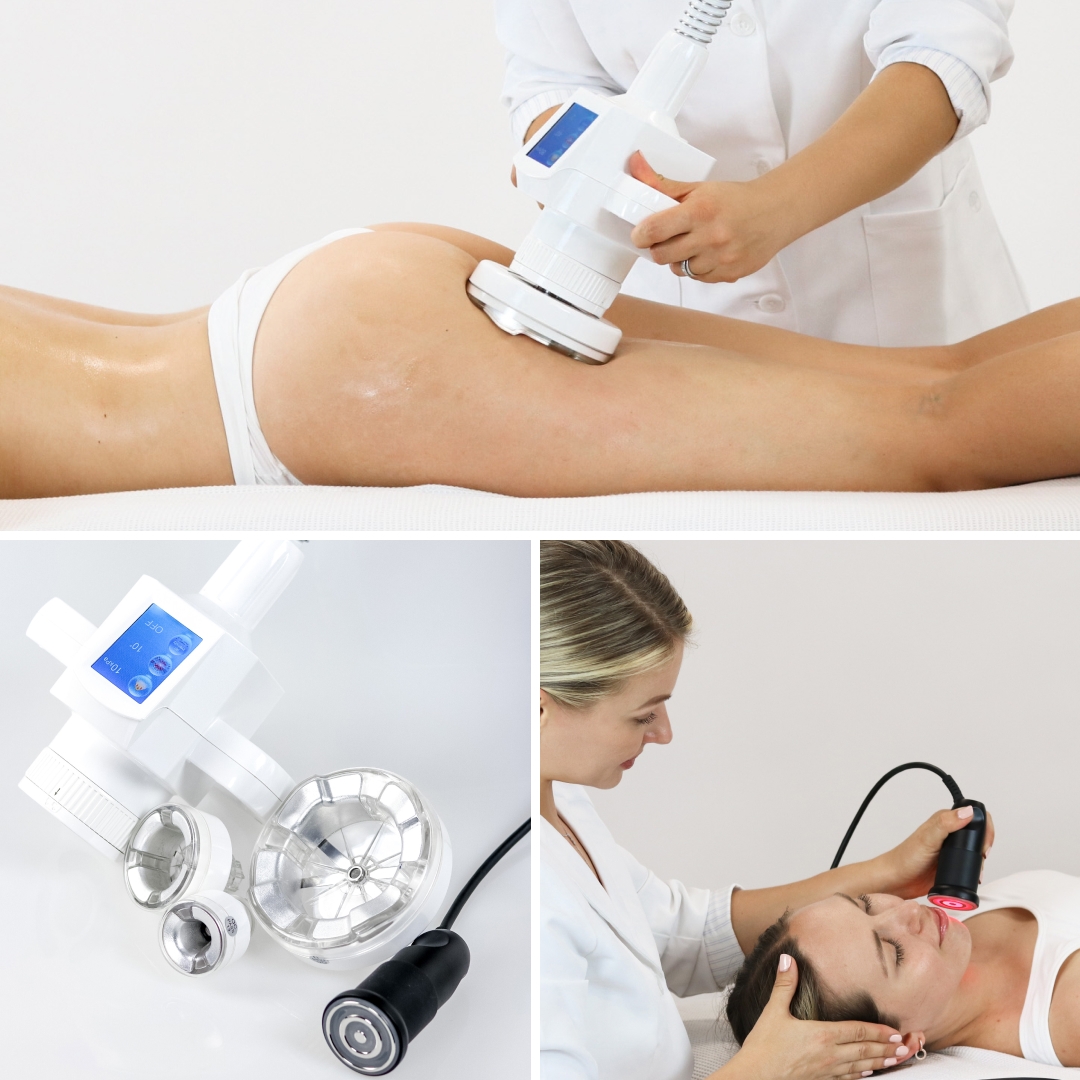 Even more opportunities with the unique rotating RevolveSculpt technology
With RevolveSculpt, one-stop-shop for skincare treatments, you can sculpt, contour, and tighten skin all at the same time. It is backed by years of research and has clinical precedent over many other competitors. Being tested clinically and having received thousands of clients' appreciation, our RevolveSculpt is the equipment of choice for modern day skincare.
How does it Work?
Vacuum massage is effective in stimulating the regeneration of extra-cellular matrix (ECM) which contains collagen and other supporting structures. A healthy ECM is essential for a healthy-looking skin. Zemits RevolveSculpt allows practitioners to customize treatments from superficial to deep massage approaches. The vacuum intensity is adjustable depending on the area being treated, the skin type/thickness, and the indication.
Unique Rotation Technology
RevolveSculpt's Rotating technology allows you to control the precise intensity of treatment, simply by selecting the angle of rotation from 5 to 90 degrees, as well as the speed of rotation. With variable rotation control, practitioners have the flexibility and precision to treat various stages of cellulite. The targeted approach, thus, effectively reduces the connective tissue septa and decreases cellulite appearance.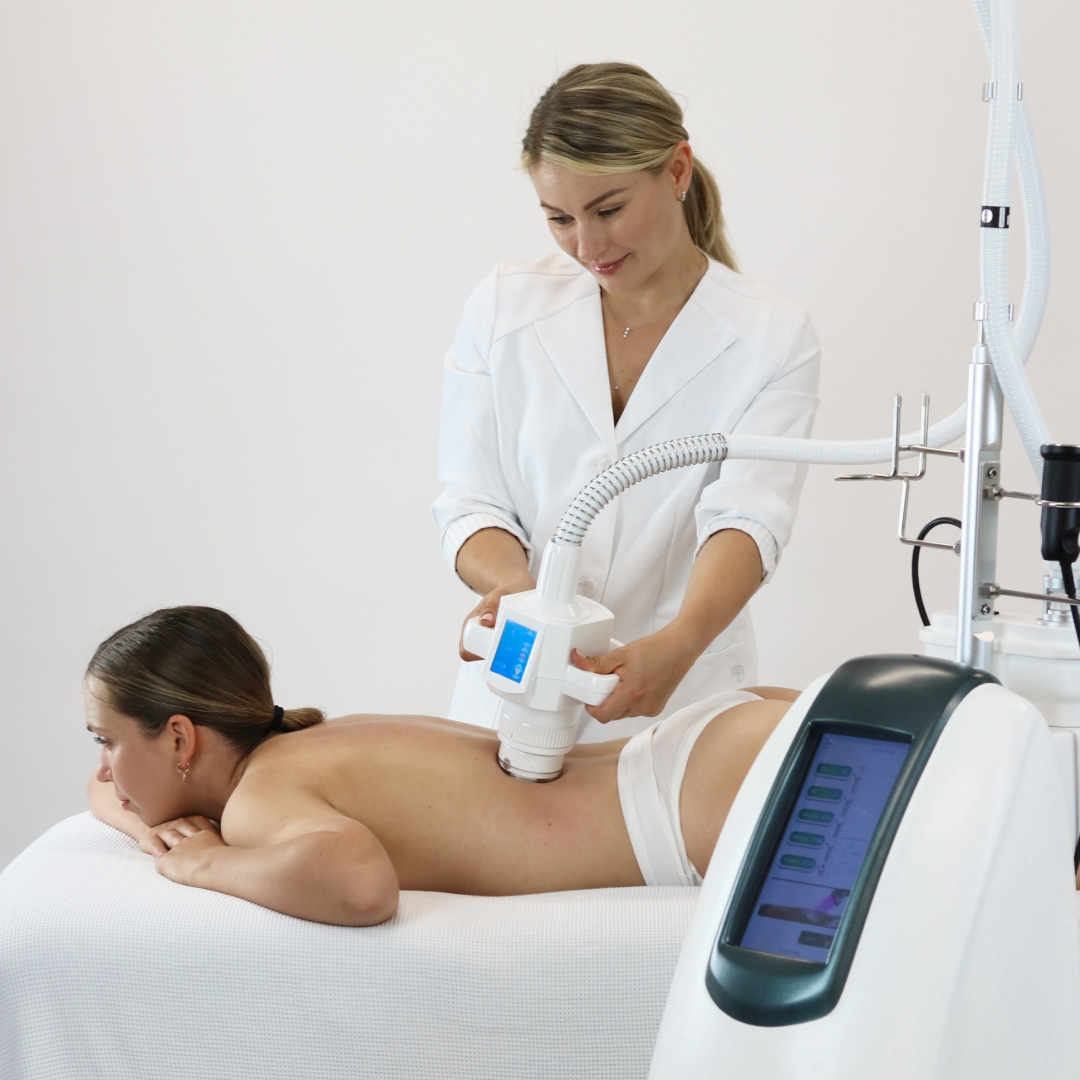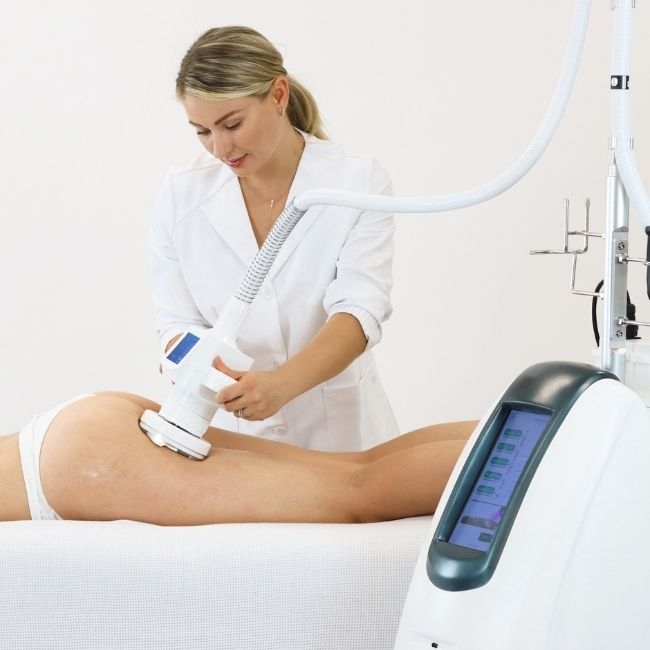 How does it Work?
Effective RF Skin Tightening
Zemits RevolveSculpt RF therapy has a unique mechanism of delivering energy. A specialized and tailored energy frequency is transmitted directly to the tissue, causing deep heating of skin tissue. This deep tissue stimulation then helps the formation of new collagen. Interestingly, it improves its thickness and alignment. A safe RF frequency allows for deep even heating which produces uniform results. According to a recent study, even a single frequency RF therapy works well as an anti-aging tool.
Light emitting diode (LED) light therapy is a phototherapy aiming for skincare. The treatment uses red or blue LED light technology that has been considered useful in the clinical literature for treating various conditions. LED light therapy can be utilized for treating acne, psoriasis, and skin boosting. Blue light - 430nm and Red light 640nm energize the skin to promote faster repair and renewal, thus helping rejuvenate its appearance and making it healthy.
Customized Treatment Protocols for Your Clients' best experience
With Zemits RevolveSculpt our customers receive 15 unique protocols to cover the most wanted clients' needs and help increase clients retention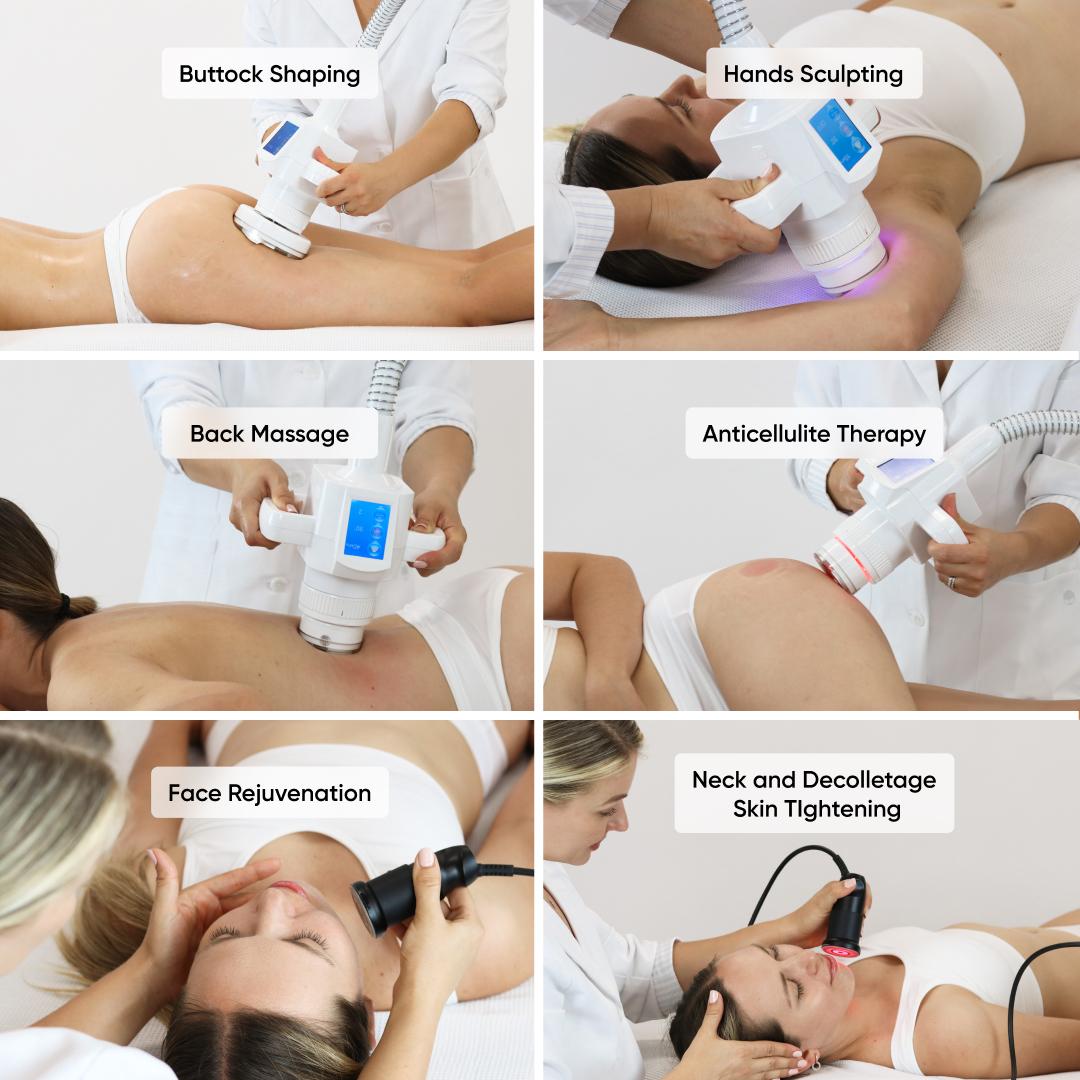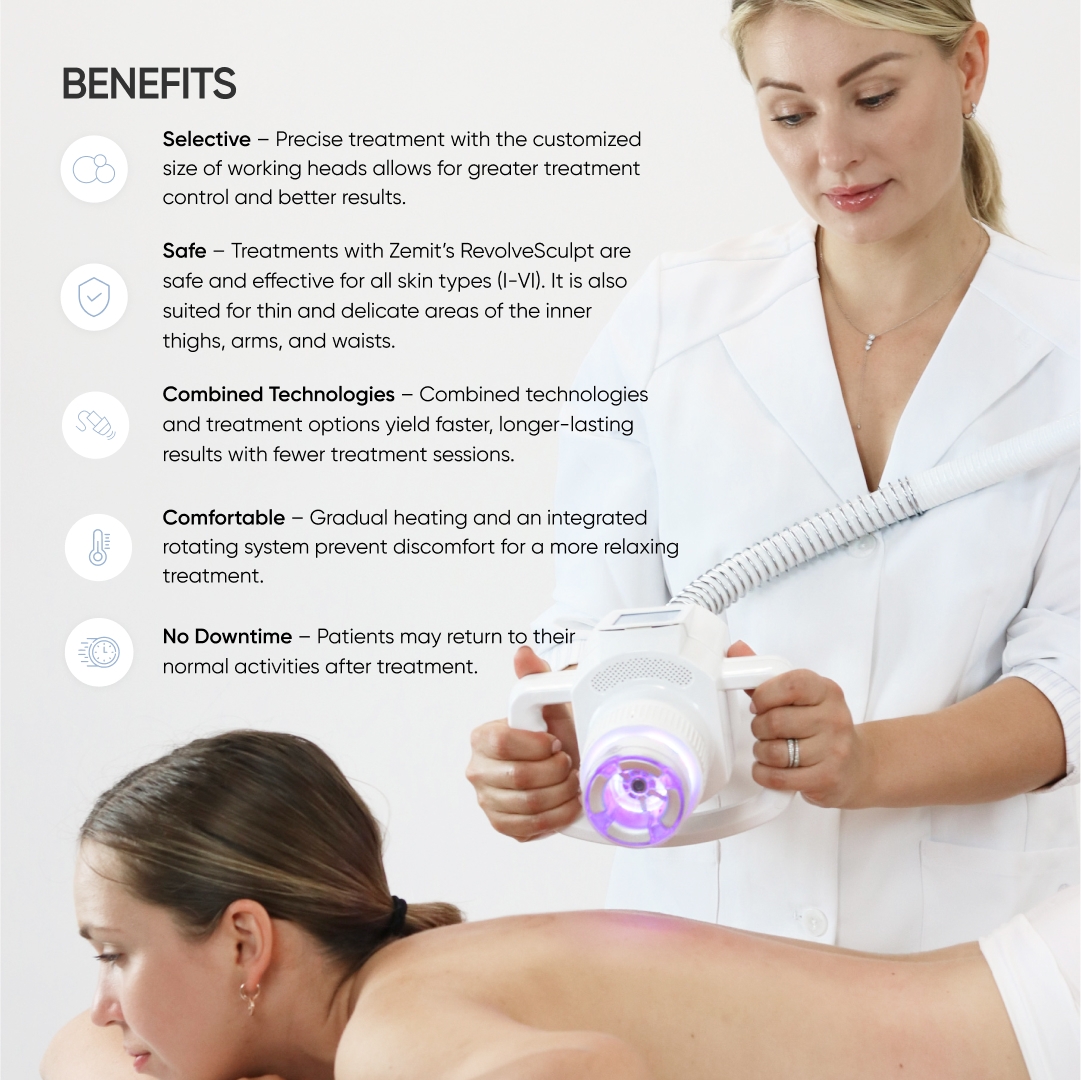 Benefits
Selective

– Precise treatment with the customized size of working heads allows for greater treatment control and better results.

Safe

–

Treatments with Zemits RevolveSculpt are safe and effective for all skin types (I-VI). It is also suited for thin and delicate areas of the inner thighs, arms, and waists.

Combined Technologies

– Combined technologies and treatment options yield faster, longer-lasting results with fewer treatment sessions.

Comfortable

– Gradual heating and an integrated rotating system prevent discomfort for a more relaxing treatment.

No Downtime

– Patients may return to their normal activities after treatment
More features…
Convenient handpiece

with large handles for secure holding

Screen with current

parameters on the Handpiece

Adjustable

speed

and

angle

of rotation

An easy "

One Click

" process of replacing the working heads

Two preset modes

for shallow or deep skin rejuvenation

Gradual

even heating

for more comfortable experience

Built-in Infrared Light

Ergonomic design

of the handpiece for safe hold

High-quality materials
With the use of Zemits highly advanced and effective skincare workstation, RevolveSculpt, a healthy skin is a reality. Results of the treatment, in most cases, are visible after the first treatment, and the best, long-term results are noticed within 4 weeks of the treatment. Save your time and energy and treat your patients with the right equipment.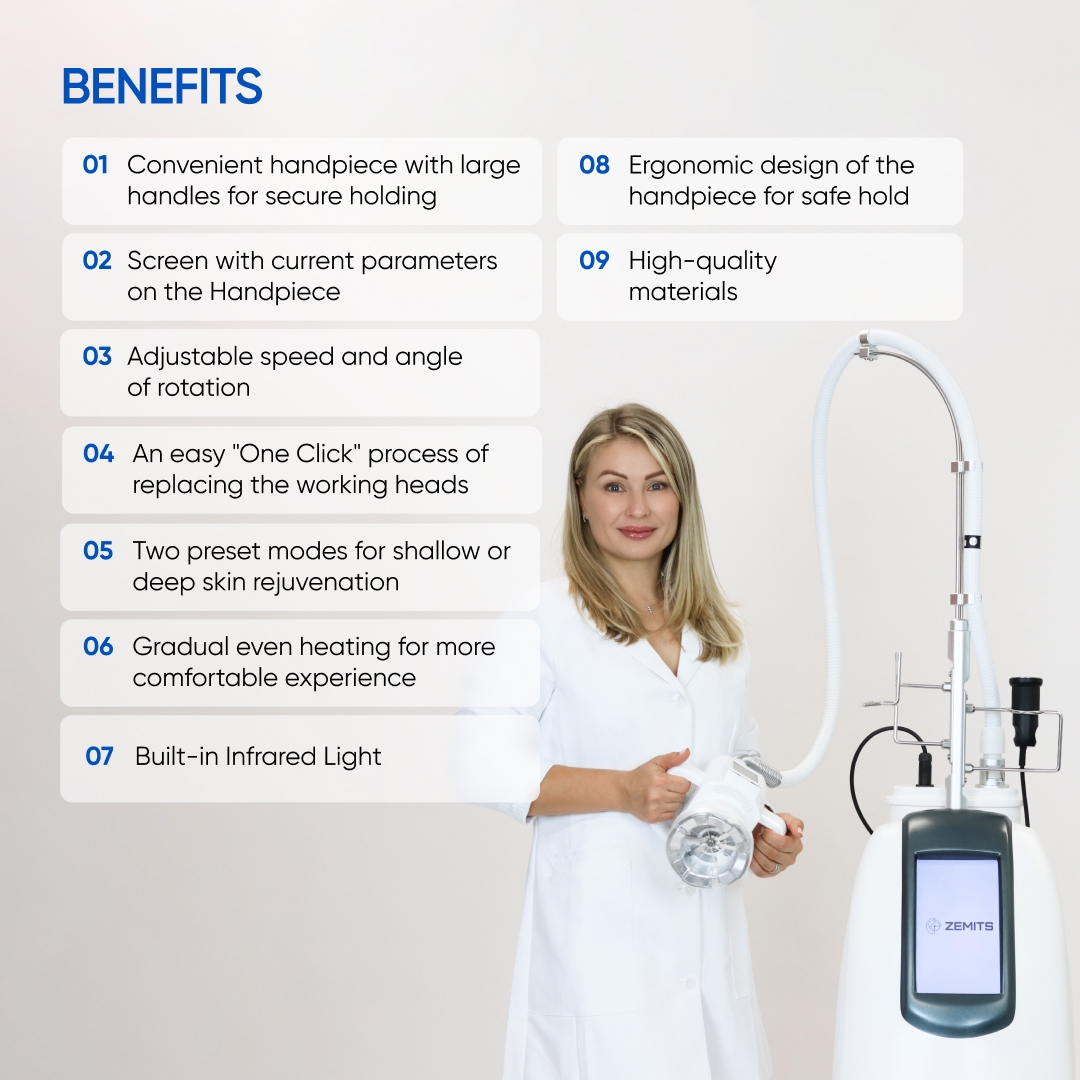 Zemits RevolveSculpt Advanced Accessories
RevolveSculpt Rotating Handpiece Vacuum Roller RF IR
Zemits RevolveSculpt is equipped with unique interchangeable heads of three different sizes for all body areas.
The RevolveSculpt Body Remodeling handpeice combines 4 technologies in one tool
RadioFrequency: Safe and effective skin tightening technology

Vacuum Deep Tissue Massage with adjustable patterns

Comprehensive Rotating mechanism

LED Light Therapy: Skin toning technology
This unique synergy of technologies works in the most effective way: when vacuum aspiration pulls the fatty fold inside, rotating mechanism with djustable speed and angle of rotation perform twisting massage thus increasing anticellulite effect, meanwhile Blue and Red LED light and Radiofrequency is focused on the treated skin area to achieve even greater skin tightening and toning results.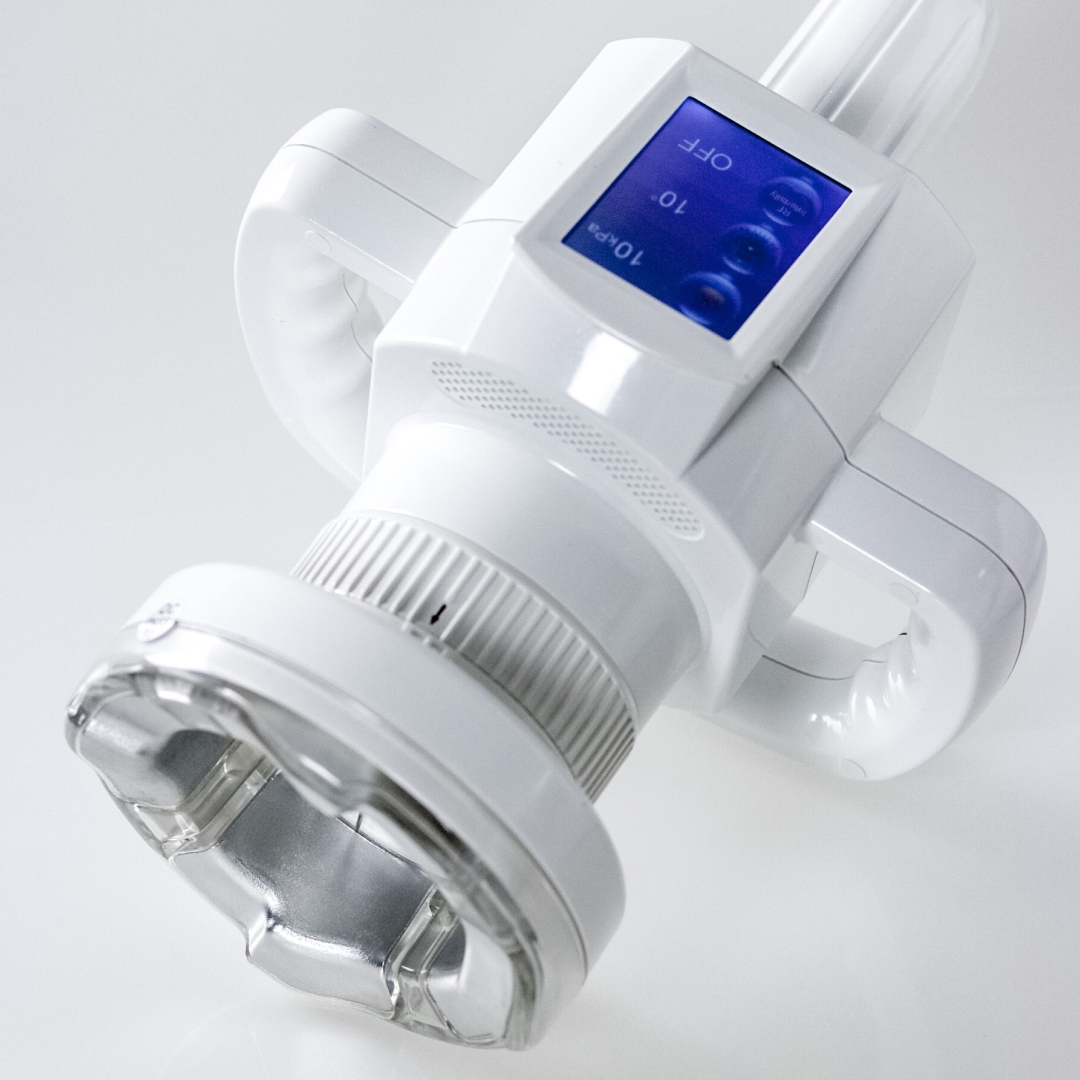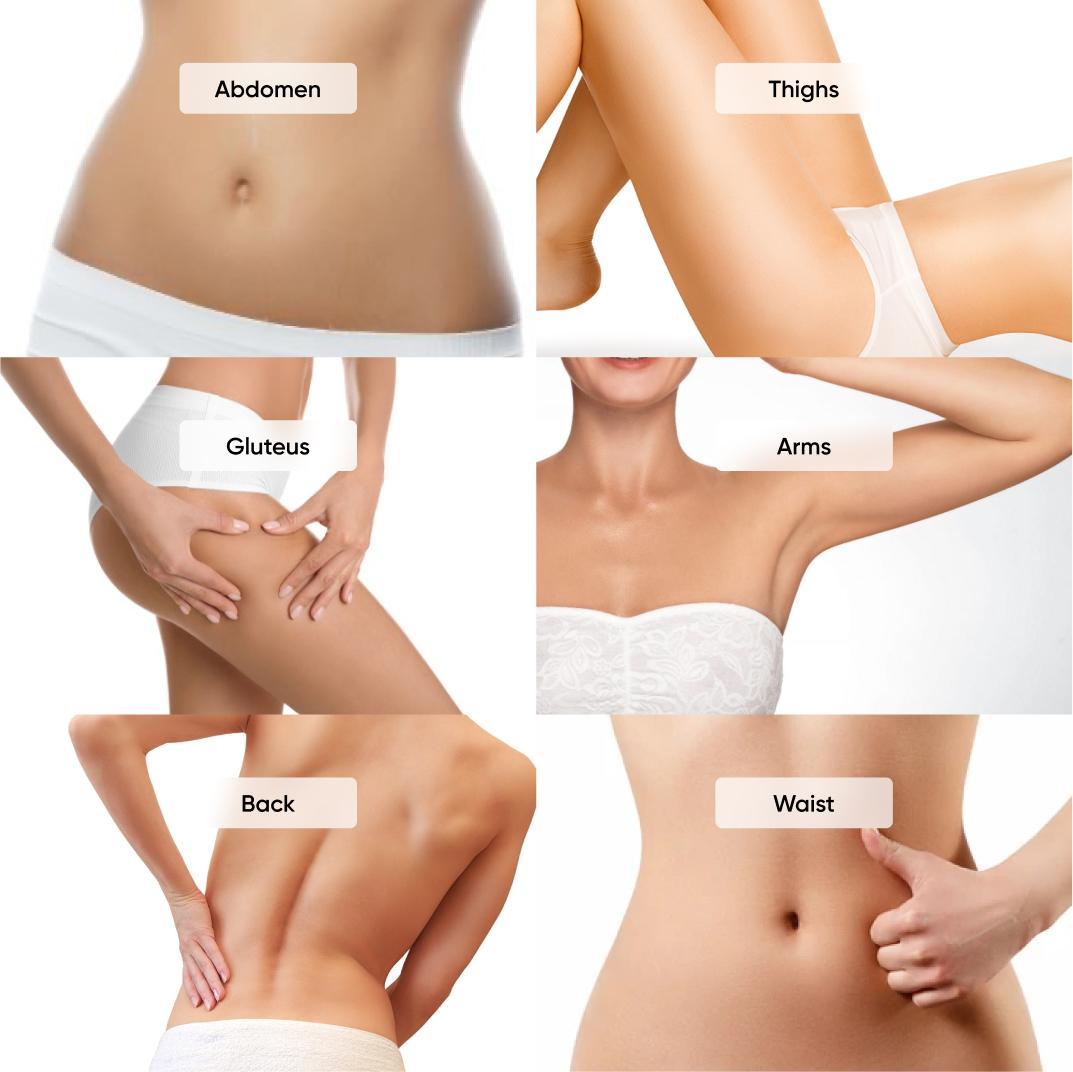 RF IR Skin Tightening Handpiece
Zemits RevolveSculpt RF with built-in IR enables safe and effective skin tightening treatment through dielectric heating. It is a unique mechanism whereby high radiofrequency (RF) energy is transmitted directly to the tissue, causing rapid rotation of its water molecules. This rotation generates friction which produces strong and effective heat. Because skin is composed mostly of water, the heating from this mechanism induces drastic increase of local blood circulation and naturally enhances production of body's collagen and elastin fibers.
Results of the RF treatment can be visible after the first treatment, and the best pro-long results will be noticed in 4 weeks after the initial treatment.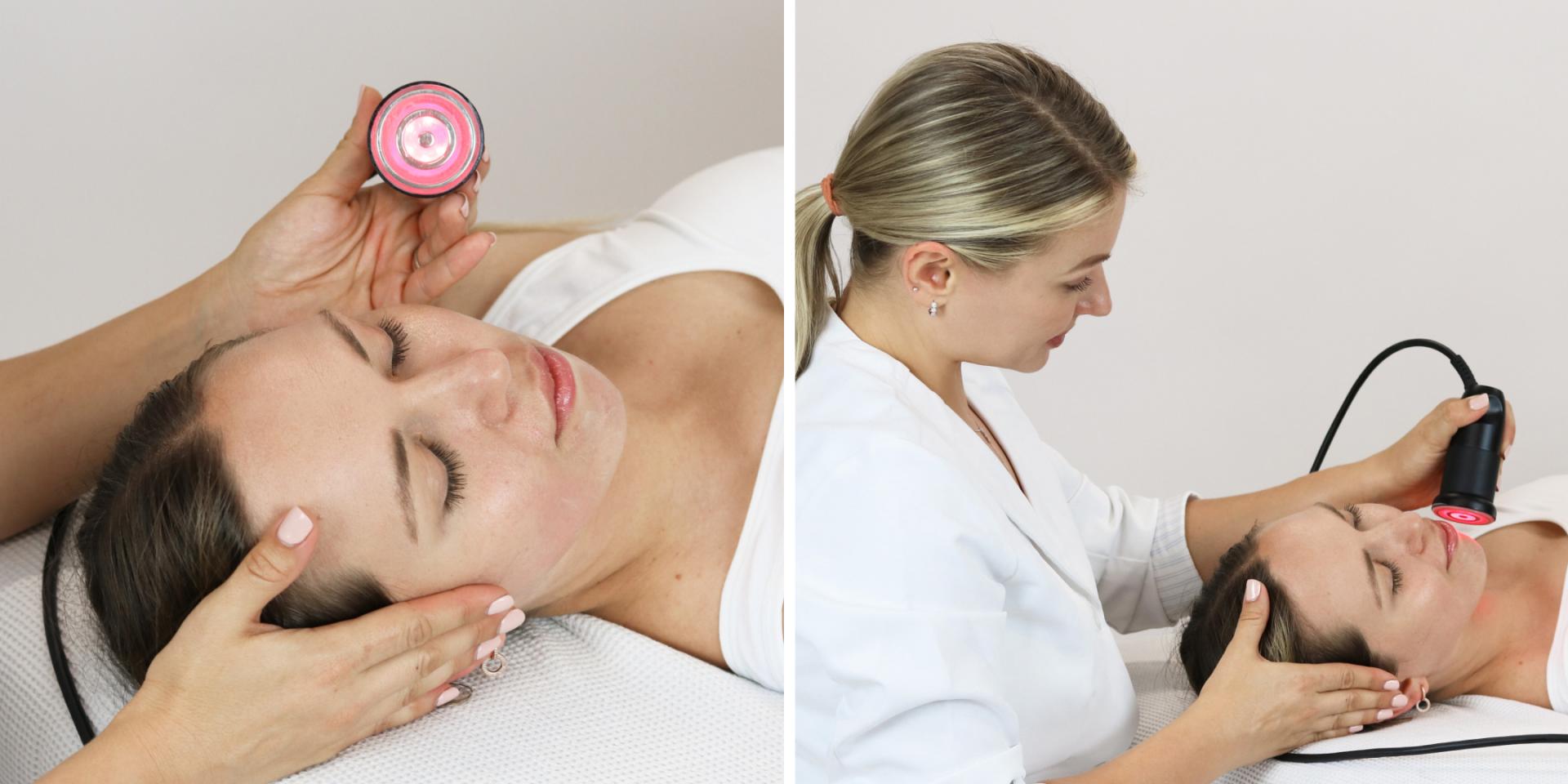 Maximize the results of the Zemits RevolveSculpt Treatment with crafted skincare
High-Performance Mixture of Pure Botanical Ingredients for the Most Luxurious Body Treatment Experience.
This lightweight, deeply hydrating blend of natural oils is a choice for every vacuum-powered device, as it helps to glide on the skin and minerals help to conduct Rf energy for greater treatment results.
The perfect choice for RF skin tightening- a powerful combination of conductive and skin rejuvenating properties.
The natural active ingredients make this gel a "Must Have" in every treatment room, as it is a great conductor and it also has incredible collagen-boosting features.
The Perfect Conductive Gel formula is a breakthrough in the conductive gel industry.
For the most popular aesthetic treatments, Zemits MediAbsolute is a choice of medical aestheticians and skincare professionals.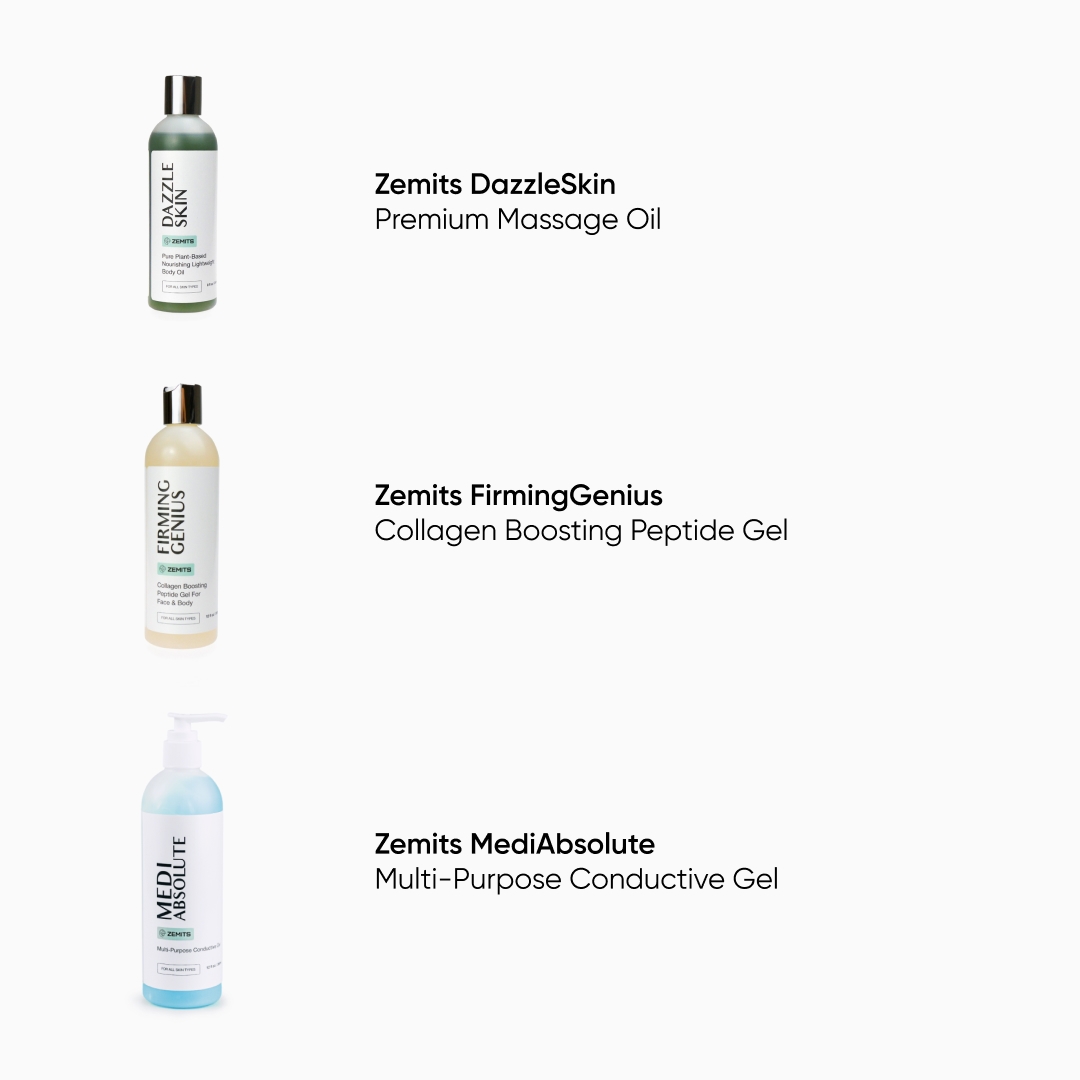 Zemits Training Support
Advanced Training Program
A-Esthetic's certified educators have 30+ years of experience.
With our combined experience, we have created the most complete and advanced online training course.
You will have completely FREE access to the customized online training course and Q&A session with our educators.
We will provide you with the Certificate of Completion after you successfully complete your training course.
Technical Specification
Output power: 380VA

Vacuum RF Frequency: 5MHZ

Vacuum RF Intensity Range : 1 to 10

Vacuum Pressure: 10 to 80KPA

Blue LED Light Wavelength: 480nm

Red LED Light Wavelength: 650nm

Rotation Angle: 10 to 90 Degree

Rotation Speed Range: 1 to 5

Bipolar RF Frequency: 1MHZ

Bipolar RF

Intensity Range: 1 to 10

Bipolar RF Penetration Depth: Dermal:

1cm & Epidermal: 4.5mm

Packing size: 23"*22"*55"H

G.W.: 135 lbs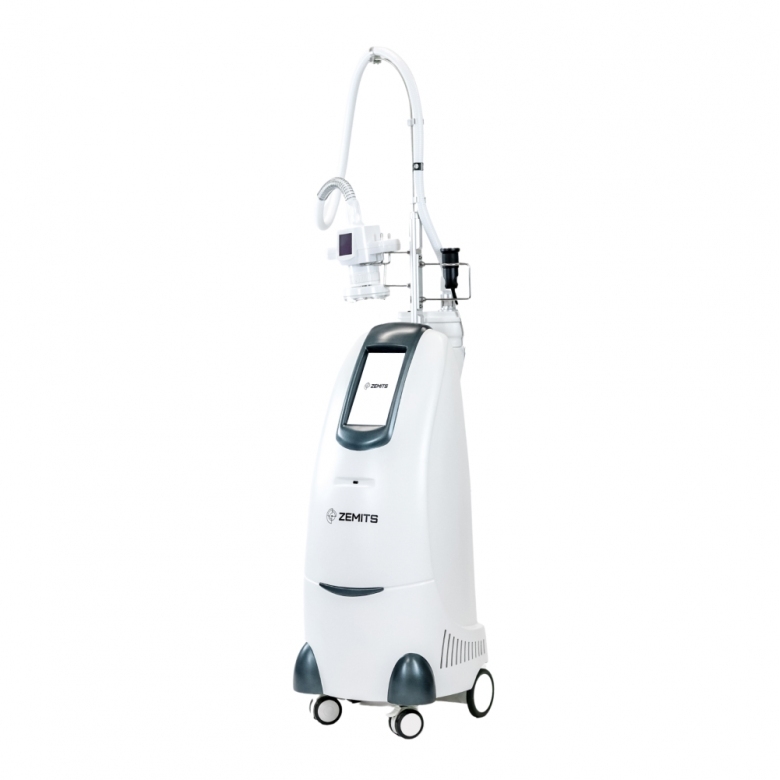 Zemits RevolveSculpt Premium Body Contouring System
19%
Free shipping
Specials for Licensed Pros
Callback
Write your details and our managers in the near future will contact you