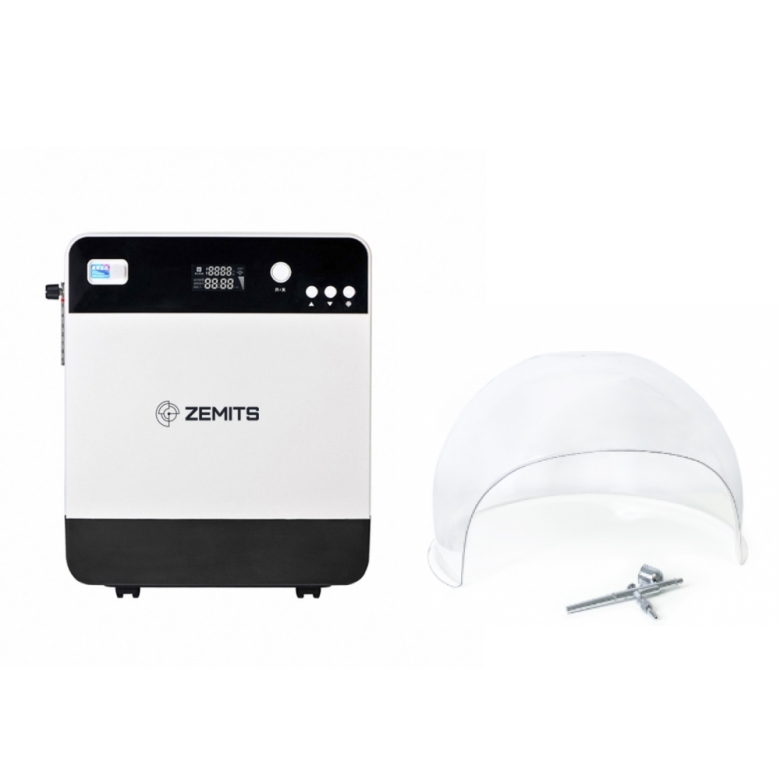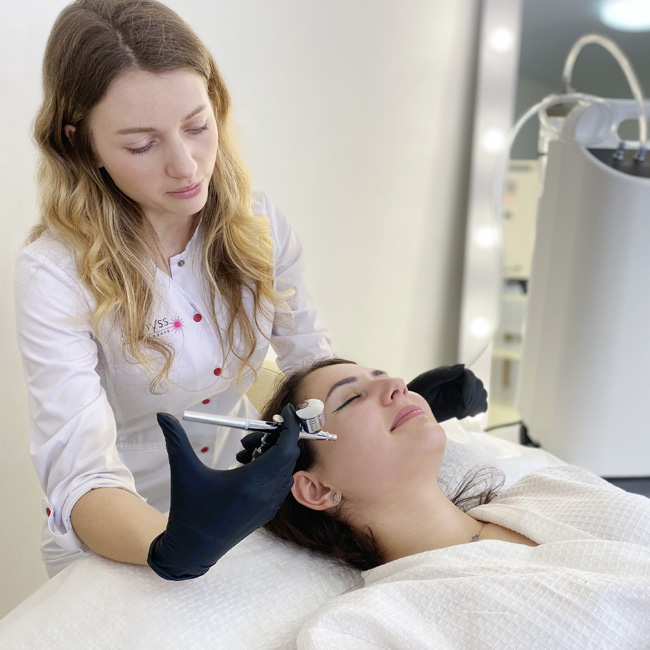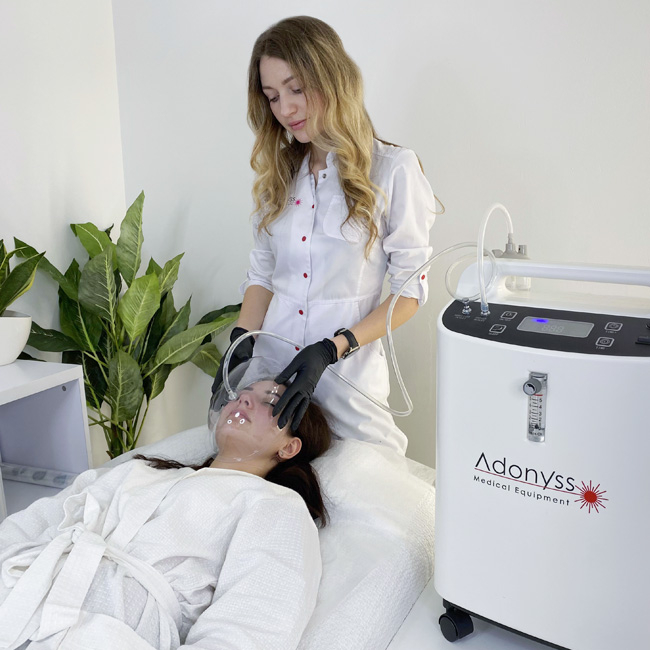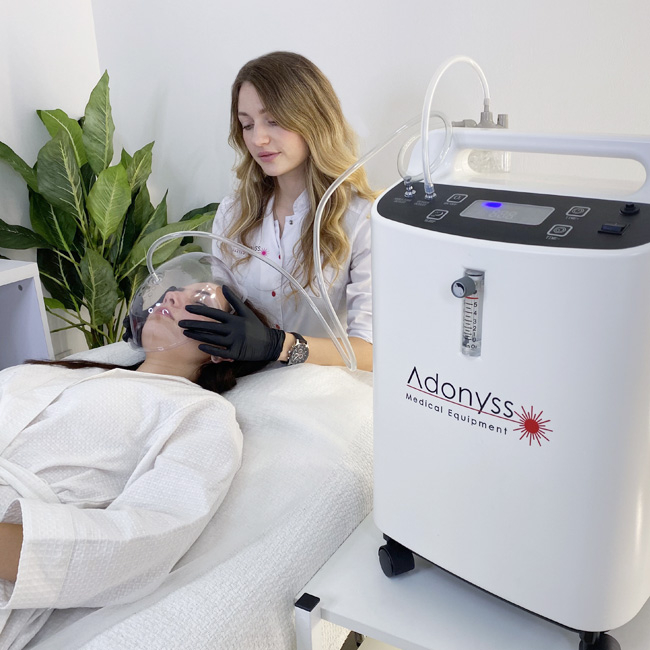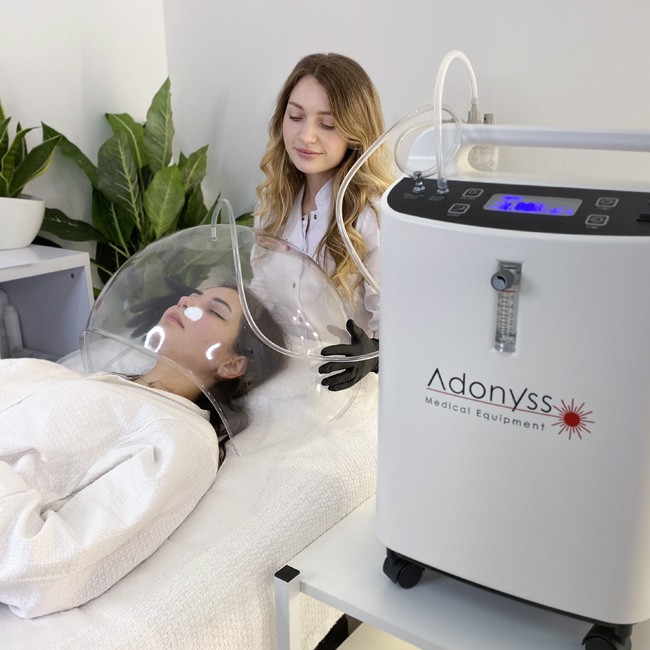 Zemits OxiPulse
Oxygen Infusion & Dome System
Disclaimer
This esthetic device is intended for cosmetic use only. This esthetic device is not intended to be used to treat or diagnose any medical condition.
This esthetic device is intended to be used by estheticians and skincare providers. This esthetic device is not intended to be used by doctors or healthcare providers.
This esthetic device is not intended to be used in medical nor surgical purposes. This esthetic device does not affect the structure of deep skin tissues.
WHAT IS THE ZEMITS OXIPULSE?
The Zemits OxiPulse is an oxygen concentration skin rejuvenation system.
Zemits OxiPulse produces between 93-95% pure oxygen flow with a maximum capacity of 7 l/min.
This system is unique in that it provides maximum exposure to pure oxygen. The average oxygen system on market produces either low oxygen flow (about 40% oxygen) with a low power of flow of 1-3l/min or simply uses the regular room air (about 21% oxygen).
Oxygen-infused facials allow clients to combat aging due to lack of proper oxygenation of tiny blood vessels just beneath the skin's surface.
A combination of high-pressure oxygen and serum containing herbal extracts, dense nutrients and minerals, is delivered straight to the epidermis to be easily absorbed.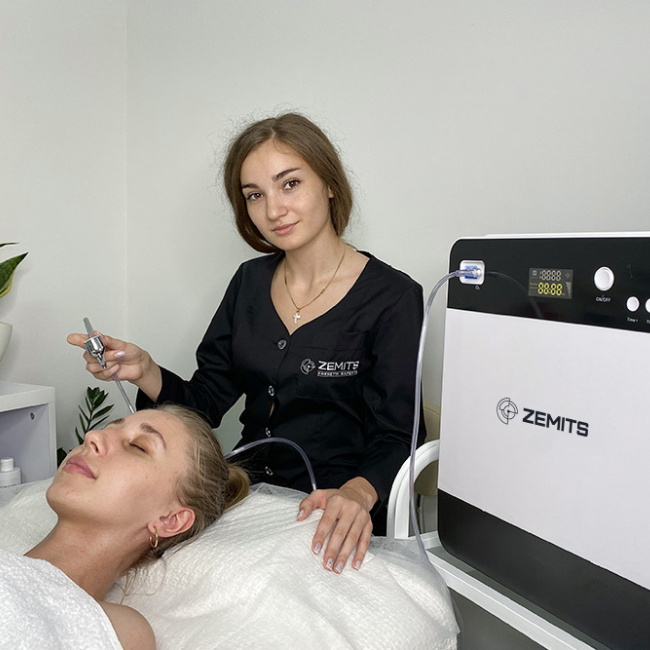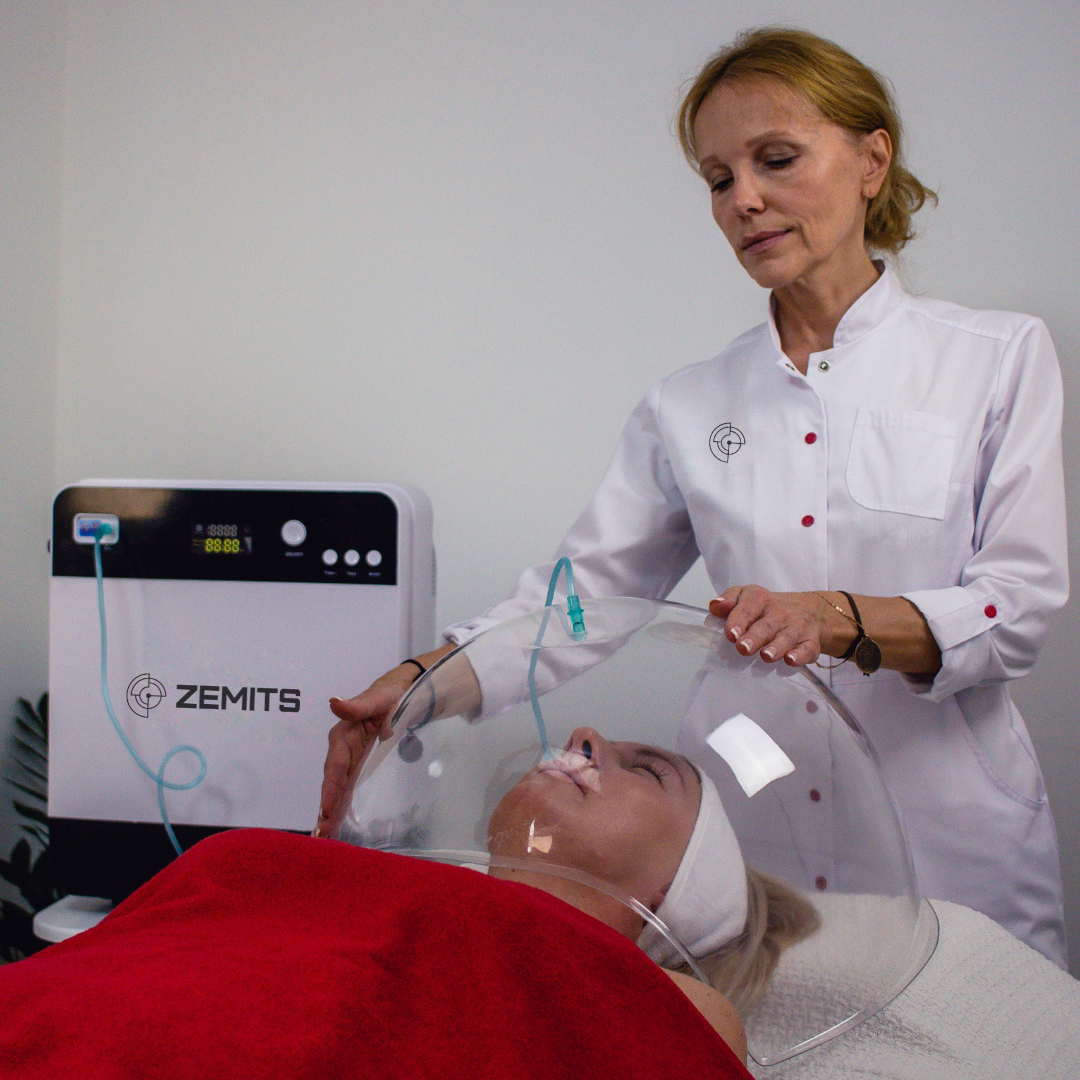 SСIENCE AND TECHNOLOGY
Oxygen facials can combat visible signs of aging linked to poor conveyance of oxygen from subcutaneous capillaries to the surface of the skin. They address the deficiency by delivering highly concentrated oxygen molecules directly to the epidermis.
A stream of high-pressurized oxygen infused with vitamin, mineral, and nutrient extracts is applied to the face and neck. The oxygen absorbs the moisturizing agents into the skin for a smoother, plumper look, providing a healthy glow.
The oxygen facial is a popular treatment to indulge in prior to a big event, and it can be performed on all skin types.
You can offer an add-on oxygen "infusion" following most traditional facial treatments. These add-on treatments are designed to nourish the skin and stimulate new collagen growth. Oxygen infusions can include antibacterial, brightening, green tea, Vitamin C, and collagen.
The benefits of oxygen facials are said to range from thorough pore cleansing to lightening hyperpigmentation.
Oxygen is suggested to strengthen skin's elasticity and help eliminate acne-causing bacteria, as well as reduce fine lines and at the end.
Results after treatment with Zemits Oxi-Pulse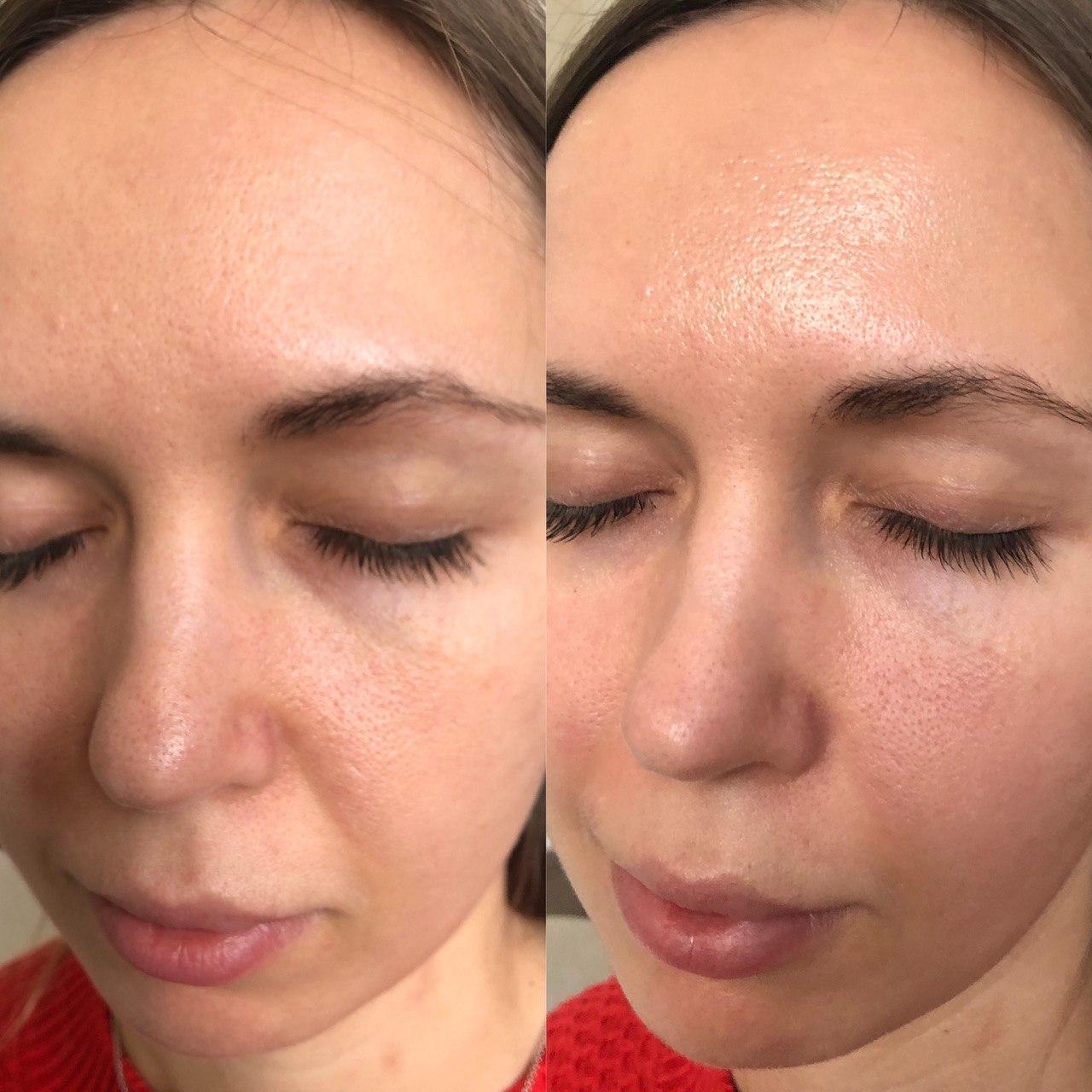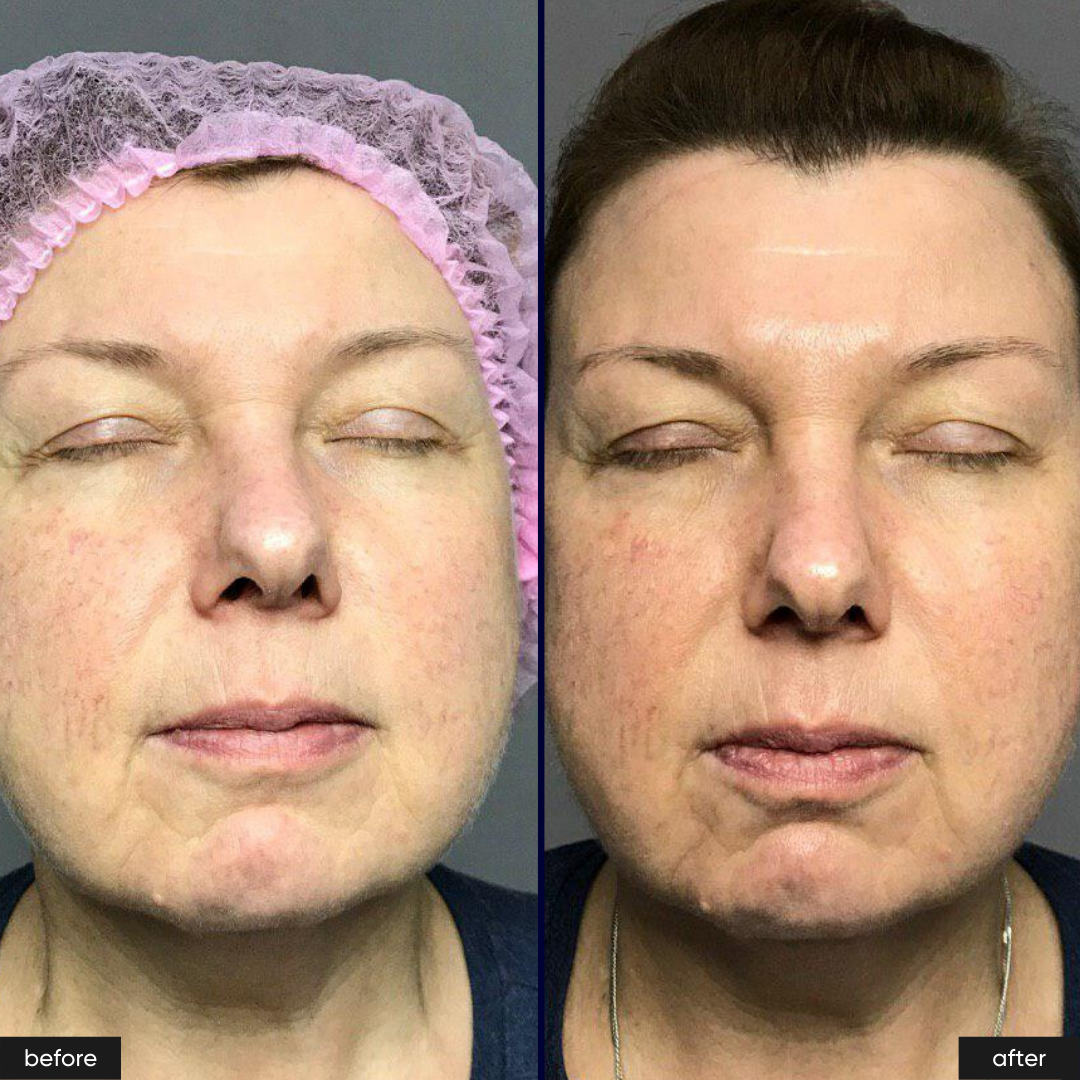 WHICH SERUMS CAN I USE?
The Zemits Oxi Pulse comes with a FREE 8 fl oz bottle of the Zemits Z-RevitaOx serum as a GIFT with purchase.
The Z-RevitaOx serum is a combination of naturally moisturizing Hyaluronic Acid and antioxidants. This combination formula helps to detox the skin and protect it from environmental elements that may pollute the skin. Afterward, the skin feels hydrated and firm.
INGREDIENT HIGHLIGHTS:
LMW Hyaluronic Acid Moisturizer
Palmitoyl camellia Extract Calms
Argania Spinosa Extract Antioxidant
Rosemary Extract Soothe
Vinifera (Grape) Fruit Extract Brightening and stimulates collagen
You might also like these incredible Z-Oxygen serums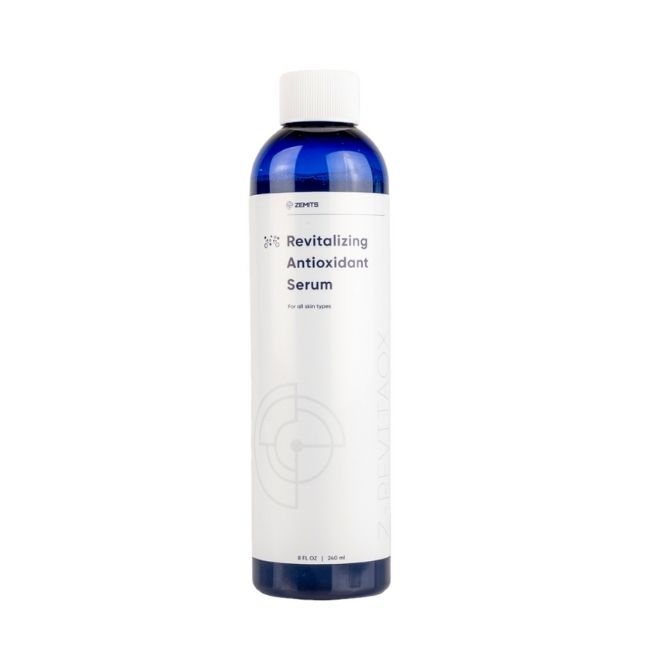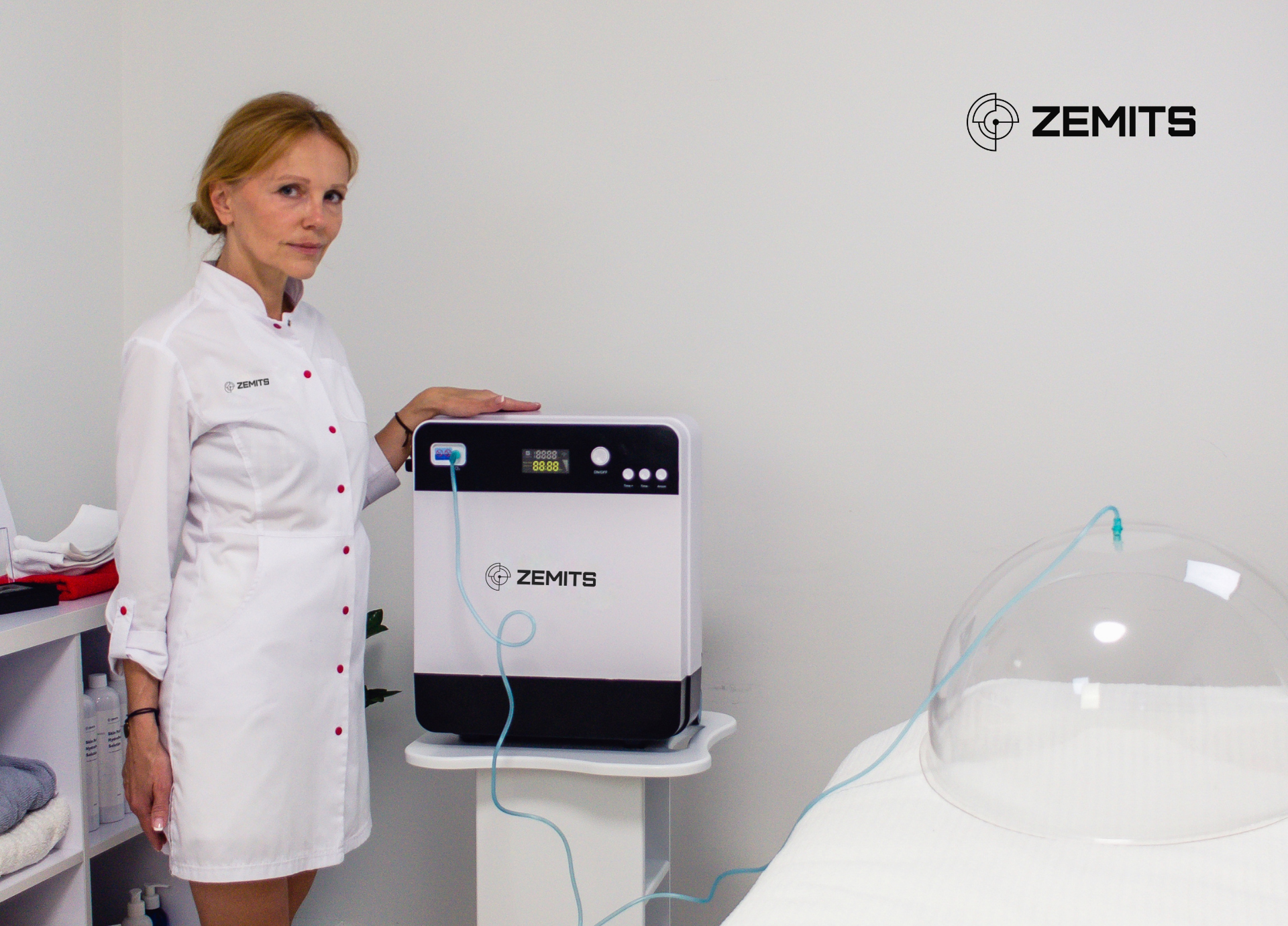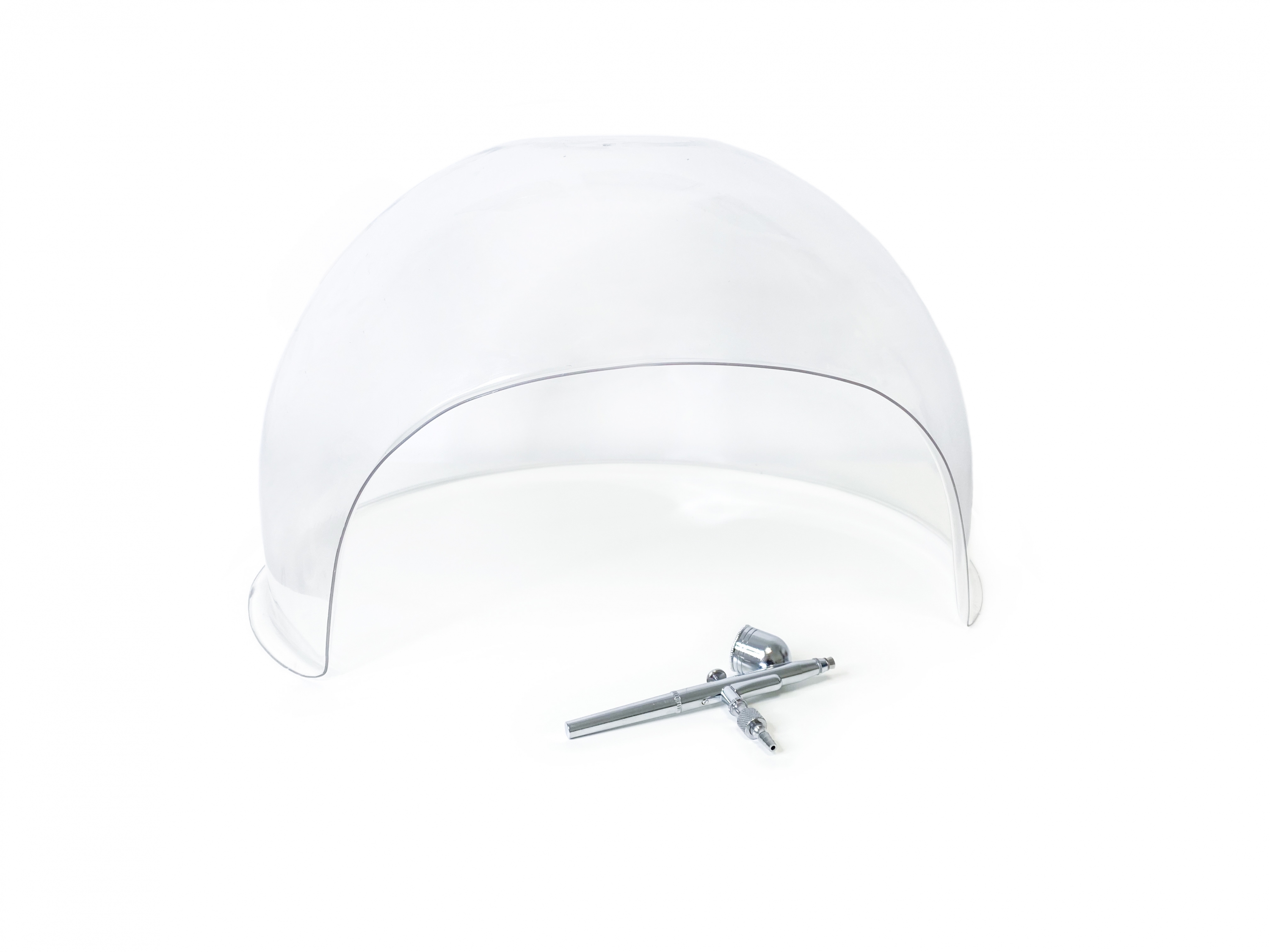 ACCESSORIES AND HANDPIECES
The Zemits Oxi-Pulse has two separate accessories to help perform the most effective treatments and maximize the benefits of pure oxygen flow:
1. Oxygen Infusion gun - This handpiece is used to perform targeted treatments. Serum of the technician's choice is placed within the compartment found on the top of the applicator. The small trigger located in front of the serum compartment allows for complete control of serum release.
2. Large Oxygen Infusion dome - The oxygen dome allows for the entire face to receive pure oxygen flow. This accessory is best used towards the end of the treatment as a finishing touch.
Products to Use with
The perfect products to use the Zemits OxiPulse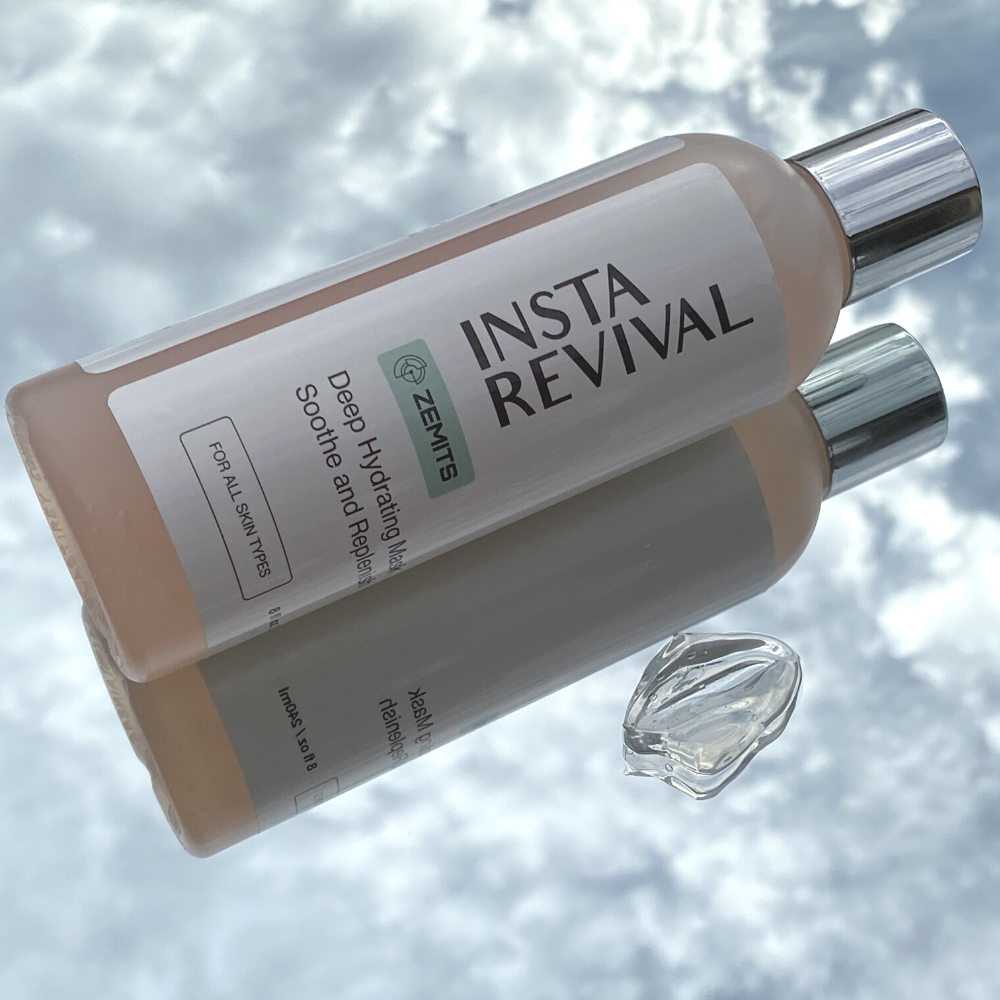 1.Zemits CaliGlow Professional Strength Rejuvenating Facial Serum
A beautiful Mandelic Acid Serum for safe skin peeling. Mandelic Acid is an AHA (alpha hydroxy acid) that is found naturally in bitter almonds. Mandelic acid has a much larger molecular structure which causes significantly less irritation.
2. Zemits WrinkleGone Super-Charged Peptide Rejuvenating Anti-Aging Serum
The Zemits WrinkleGone does not work like products such as Botulinum toxin in paralyzing the muscles. Instead, it works effectively in targeting wrinkles caused by muscle activity, such as around the corners of eyes and mouth area.


3. Zemits InstaRevival Deep Hydrating Conductive Gel
This deeply hydrating conductive gel mask conducts ultrasound and microcurrent and helps to hydrate and refresh the skin. Active ingredients in Zemits Insta Revival Mask help to re-establish the lipid barrier functions and reduce dry, scaly skin conditions.
4. Zemits HydroWonder Superior Plumping & Hydrating Hyaluronic Acid Serum
The Zemits HydroWonder is full of densely concentrated hyaluronic acid to provide a deep and intensive hydrating feel. The HydroWonder is excellent for hydrating as well as for its anti-aging properties. The serum combats signs of aging such as fine lines, wrinkles, texture, and overall tone as it boosts the production of collagen.
5. Z-LuminOxy Skin Brightening & Revitalizing Serum
Z-LUMINOXY is a blend of naturally brightening extracts, Peptides and Hyaluronic with Glycolic acid. This formula gently exfoliates the skin with Glycolic Acid while deeply moisturizing with Hyaluronic to bring a natural glow to the skin. This combined with lemon fruit, bearberry, and licorice root extract is perfect for bringing a brighter tone and hydration to the skin.
6. Z-RevitaOx Revitalizing Antioxidant Solution
The Z-REVITAOX is a combination of naturally moisturizing Hyaluronic Acid and antioxidants. This combination formula helps to detox the skin and protect it from environmental elements that may pollute the skin.
7. Z-OxyTight Skin Repairing & Boosting Serum
The Z-OXYTIGHT is a blend of Peptides and Hyaluronic antioxidants for the improvement of fine lines and wrinkles plus the added benefit of improved hydration and elasticity. This incredible formula detoxifies the skin naturally and protects it from environmental free-radicals.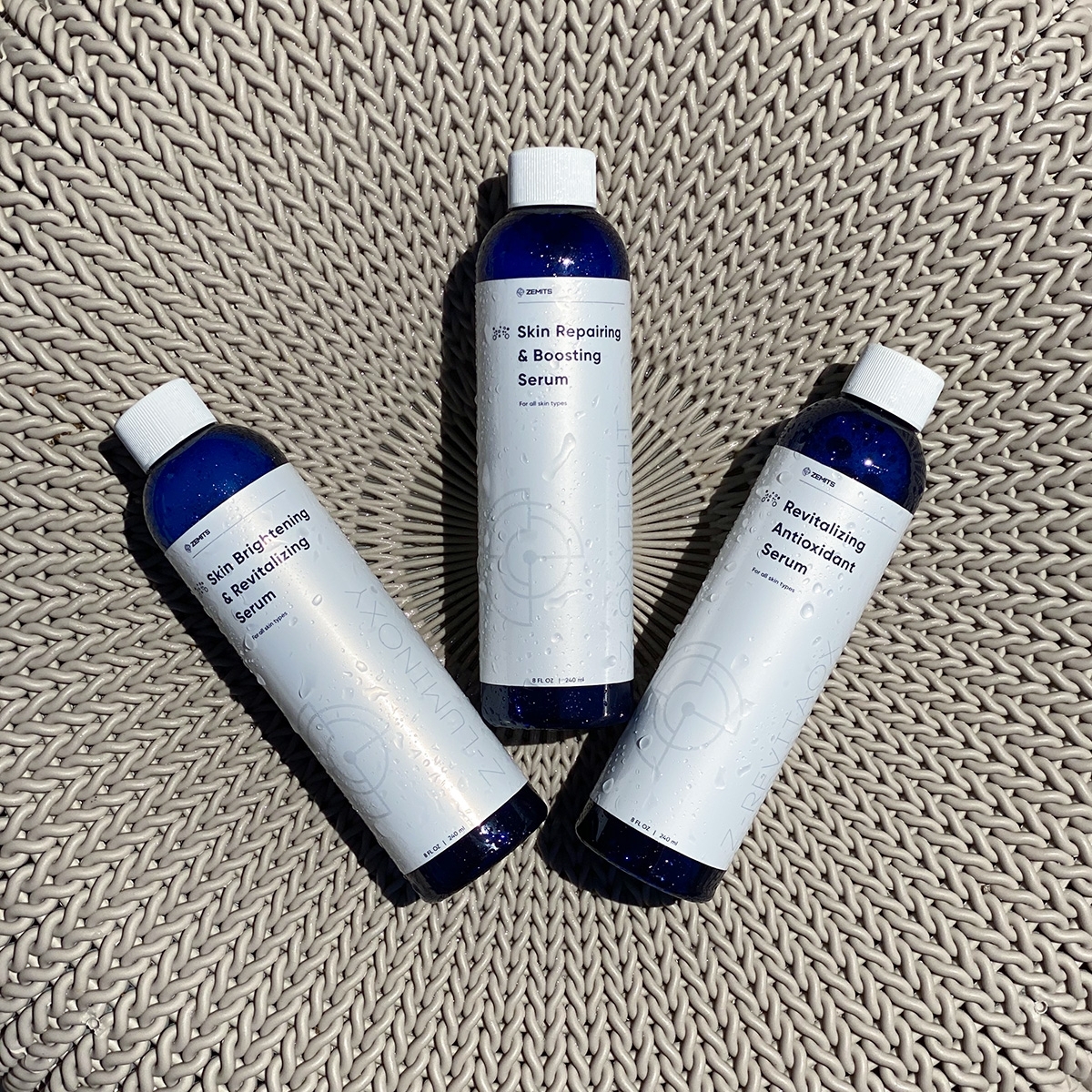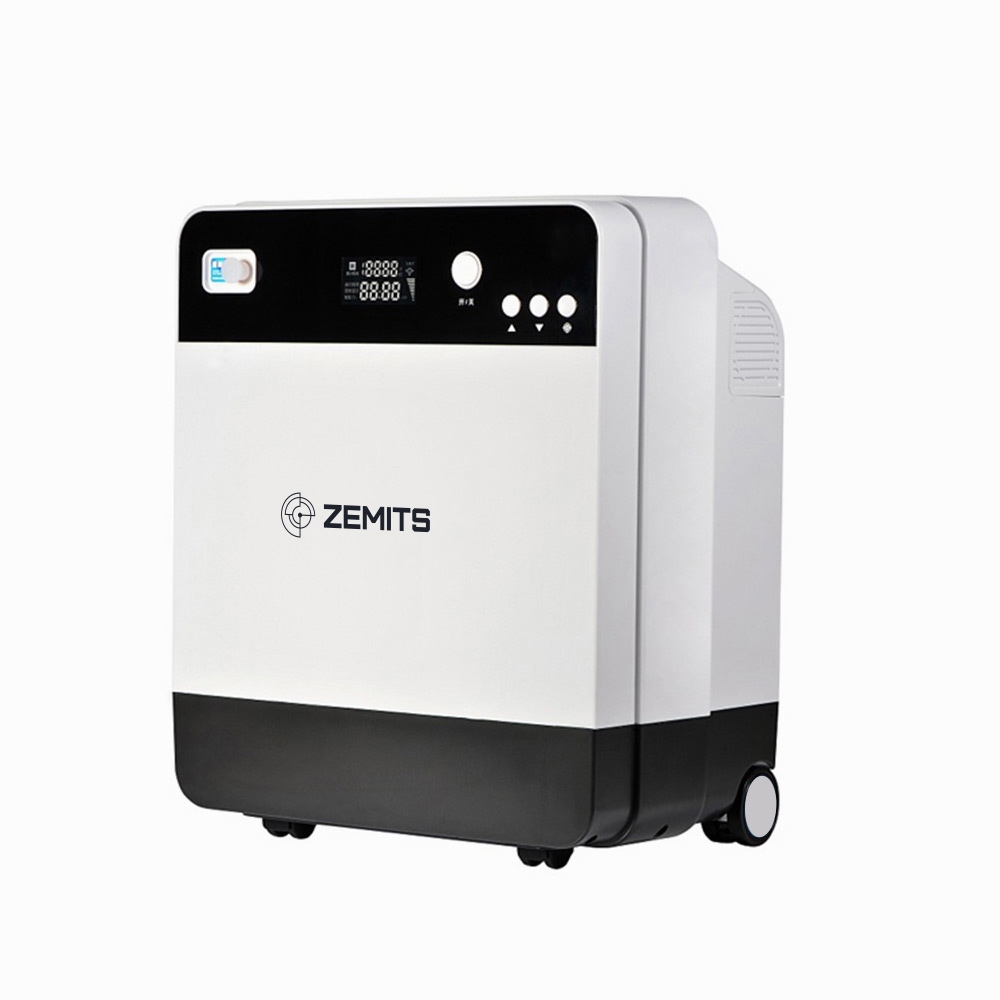 Technical Specifications
Oxygen Concentration: 1L @95%; 2L @94%; 3L @94%; 4L@94%; 5L@93%
Time to Reach Pure Oxygen: within 1 minute
Outlet Pressure: 8.7±0.2psi
Required Maintenance:Compressor intake filter: change every 2 years Compressor: every 15000 hours
Sound Level: <43 dBA
Relief valve: 36 ±3 PSI
Input Voltage: 110±20V / 50Hz ± 1Hz
Average Power Consumption: 360W(AVER)
Operating Temperature: 5°C~40°C
Operating Humidity:30%~75%
Operating Altitude:0 to 2000M
Storage/Transport Humidity: ≤93%
Accessories: reusable Dust filter,Tube Connector,Power Cable, oxygen dome, oxygen infusion gun
Unit dimensions: 24" Height x 15" Width x 12" Depth
FINANCING
Financing through Quickspark, which offers: *A low-interest plan with a hassle-free application. For more information, check out our "financing" tab or call us today!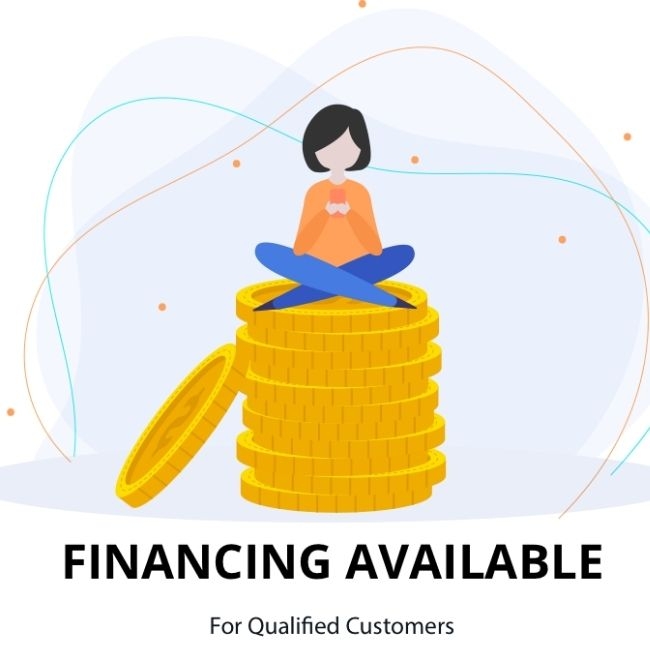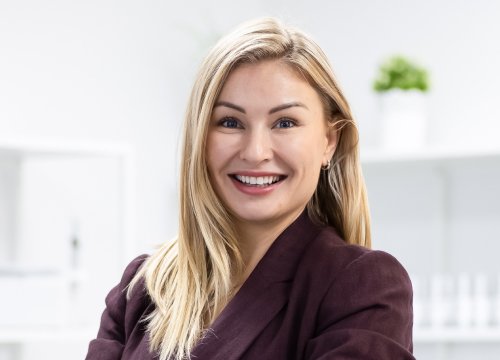 Financing Programs - More opportunities for your business
Interest-Free Financing and Flexible Payment Options. No credit, no problem!
Financing Programs

Learn More

Advanced Training Program
A-Esthetic offers the most advanced and comprehensive complimentary Advanced Online Training Course with every purchase of Zemits and Oomnex equipment..
Training Program

Learn More
Our clients Worldwide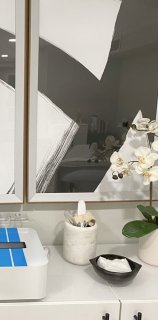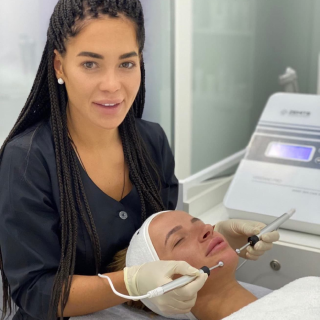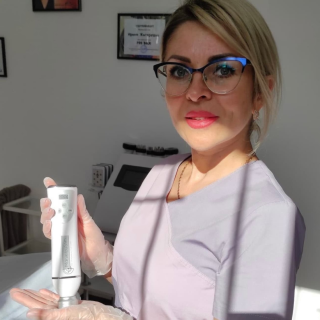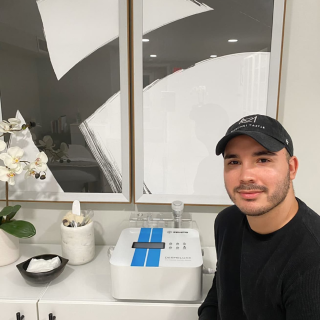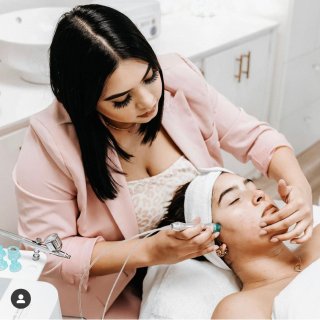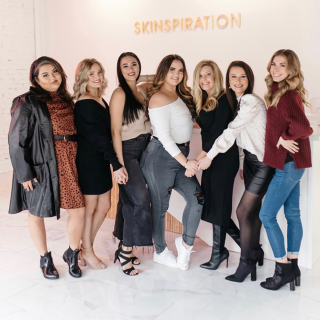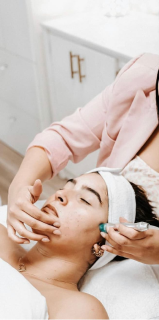 Advance-Esthetic is dedicated to providing you with the finest MedSpa Equipment to tailor a wide variety of your needs. Our mission is to support your MedSpa to boost your business with the highest quality products, outstanding customer service and a lifetime of client support.
Advance-Esthetic.us delivers to the following states: Alabama, Alaska, Arkansas, Arizona, California, Colorado, ...

Connecticut, Delaware, Florida, Georgia, Hawaii, Idaho, Illinois, Indiana, Iowa, Kansas, Kentucky, Louisiana, Maine, Maryland, Massachusetts, Michigan, Minnesota, Mississippi, Missouri, Montana, Nebraska, Nevada, New Hampshire, New Jersey, New Mexico, New York, North Carolina, North Dakota, Ohio, Oklahoma, Oregon, Pennsylvania, Rhode Island, South Carolina, South Dakota, Tennessee, Texas, Utah, Vermont, Virginia, Washington, West Virginia, Wisconsin, Wyoming
© 2021 DISCLAIMER: All information within the A-esthetic.us website and all other marketing materials are made only for informational and educational purposes. A-Esthetic products and equipment have not been tested or approved or any government entity for treatments of illnesses or diseases. Use at your own risk.
Advance-Esthetic does not accept any liability for inaccurate information on our website. It is the responsibility of the client to check the accuracy of all information provided and to confirm prior to and upon purchase of *qualifying Zemits equipment including but not limited to the conditional offer of marketing materials and other such offers for the defined brands. Zemits only. Marketing Materials are exclusively for Zemits branded machines only... Not applicable with Venus, Innocell, or other non Zemits branded equipment, ETC., Definitions: Qualified: Zemits Branded Equipment only