We speak English Hablamos Español Falamos portugues
Showroom Visits by Appointment Only
Exclusive distributor of Zemits in the US
Worldwide Shipping
---
OOMNEX TonoSpier EMS Muscle Sculpting Machine
50%
Free shipping
Backorder
Disclaimer
This esthetic device is intended for cosmetic use only. This esthetic device is not intended to be used to treat or diagnose any medical condition.
This esthetic device is intended to be used by estheticians and skincare providers. This esthetic device is not intended to be used by doctors or healthcare providers.
This esthetic device is not intended to be used in medical nor surgical purposes. This esthetic device does not affect the structure of deep skin tissues.
Watch the videos with Oomnex TonoSpier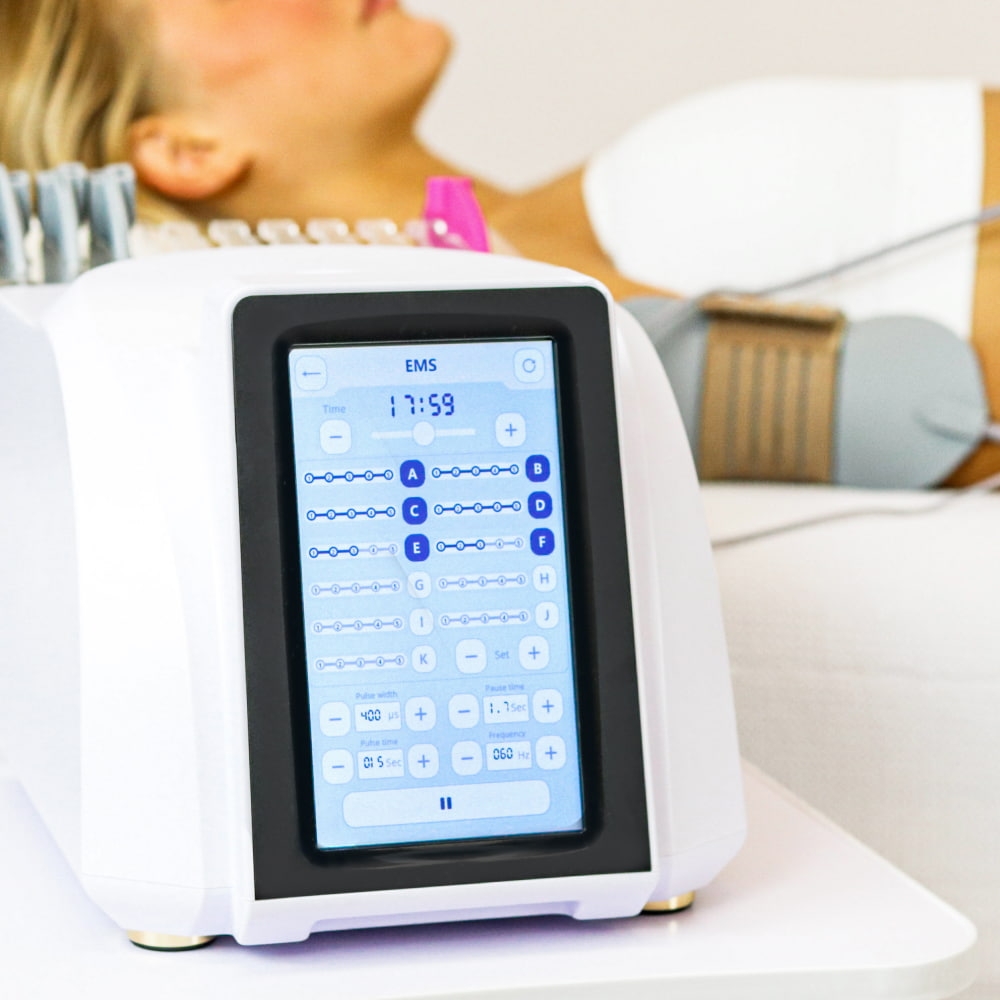 ABOUT OOMNEX TONOSPIER
The Oomnex TonoSpier is the newest system of Electric Muscle Stimulation that uses gentle electrical current pulses in order to stimulate muscle contraction and improve skin toning. Our newest professional system offers a comprehensive, easy-to-operate interface and 11 pairs of reusable muscle stimulation pads to treat different areas of the body.

Oomnex TonoSpier performs the following treatments:
Body Slimming
Weight Loss
Muscle Training
Body remodeling and shaping
Buttocks firming and shaping
Oomnex TonoSpier operates by using electric muscle stimulation to send electric pulses through the skin in order to create muscle contractions and blood circulation improvement. Ultimately, the treatment allows for intensive muscle contractions to build and strengthen muscles in a safe and effective way. By combining this treatment with regular exercise to tone muscles, results will be even greater and long-lasting!
UNIQUE MUSCLE CONTRACTION PADS
Oomnex TonoSpier includes:
10 pairs of round stimulation pads

1 pair of C-shaped pads

4 short velcro security straps

4 long velcro security straps

2 extra long velcro security straps
The unique round stimulation pads can be used on any muscle of the body, while the C-shape pad is designed specifically for use on the pectoral and gluteus muscles. The carefully designed pads are made to be extremely easy-to-use for the operator - simply apply a conductive layer of gel to the area you wish to treat, place the pads, hold them in place using the velcro security straps, and the treatment is ready to begin.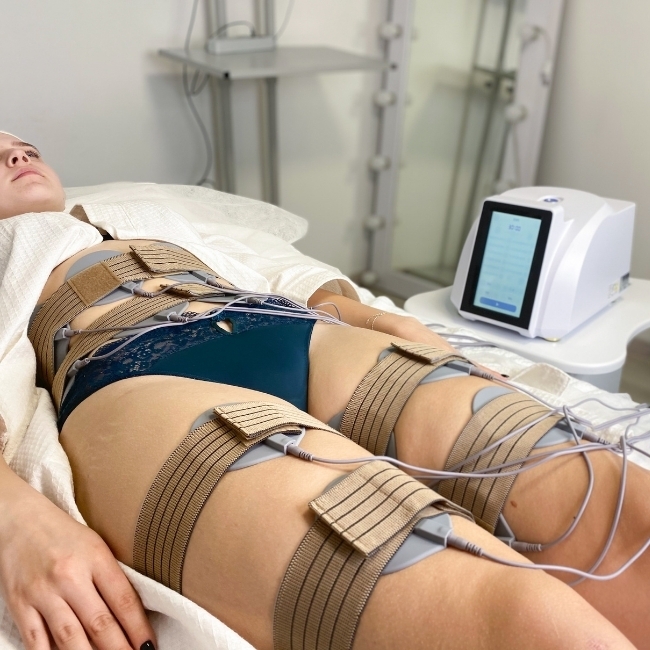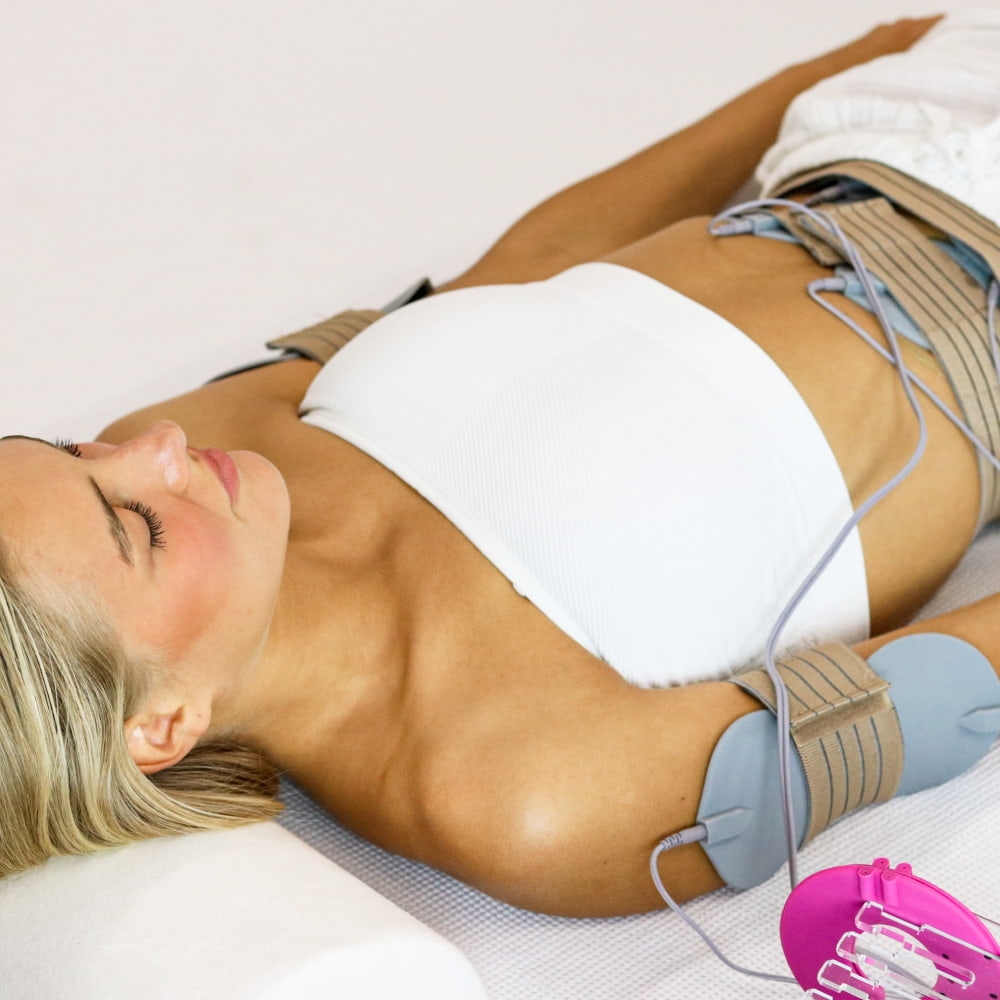 OOMNEX EMS - HOW DOES IT WORK?
EMS or Electric Muscle Stimulation uses steady impulses to stimulate the contraction of muscles. Usually, this treatment is done over a period of time to provide the most effective treatment results. Using this therapy over a period of time to strengthen and stimulate the muscle includes several benefits outside of simply growing the muscle.
Oomnex TonoSpier can provide a few thousand muscle contractions within just a 30-minute treatment window, so clients will surely experience typical muscle soreness post treatment. Imagine doing a few thousand reps at the gym in just 30 minutes!

What are the benefits?
Increase muscle strength and density
Helps to decrease the volume of local fat deposits
Increase skin elasticity and improve its tone
Improve lymphatic flow
Increase blood circulation
Helps with detoxification
Speed up muscle recovery
Helps to tone sagging skin
RETURN ON INVESTMENT
A single 30-minute Electric Muscle Stimulation session typically costs somewhere between $175-$300 per treatment. It's often recommended to offer the treatment in packages of 4-10 sessions in order to achieve the desired results. The price per package depends on multiple factors, such as your location, treatment protocol, treated areas, etc.
Even by offering the minimum prices, you can expect a FULL ROI of your OOMNEX TonoSpier System by selling only 2 clients packages of 4 total treatments.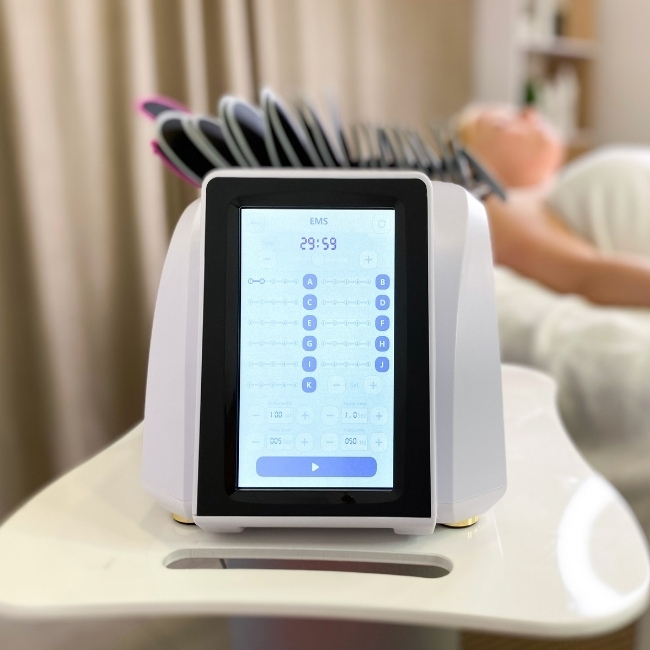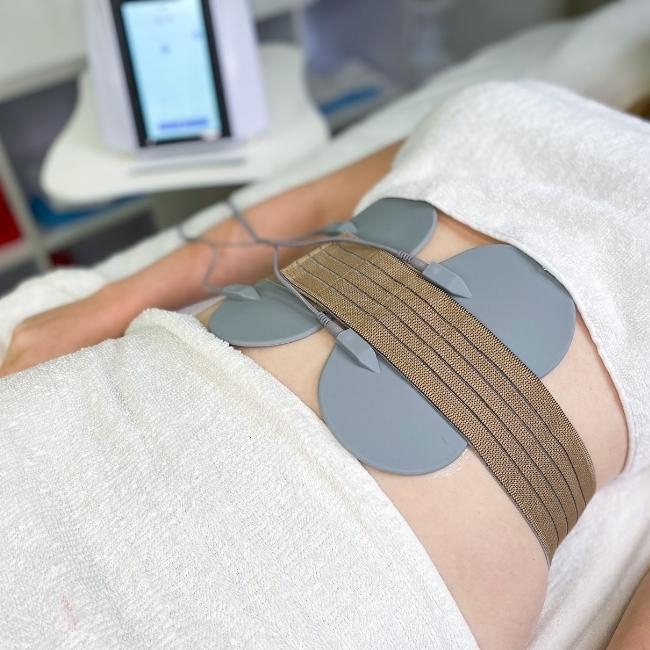 THE RECOMMENDED TREATMENT REGIMEN AND ITS BENEFITS
Being that Oomnex TonoSpier Muscle Toning System is using an electric current to stimulate the body's already naturally occurring muscle contractions, results will last with consistent treatments. That is why we recommend selling sessions of EMS to your clients as follows:
Sell your treatments in packages of 4-10 sessions.
Perform each session with 1-2 days in between (every other day is optimal).
Provide constant EMS stimulation for 30 minute intervals per session.
Bring clients back for at least one maintenance session per month after the initial treatment package is completed for optimal results
How long results will last: 4-6 months (depending also on at-home maintenance from the client's side)
Results of this regimen
Increase of muscle mass - about 15%
Burning fat - about 18%
Building up muscle
Giving your clients more muscle tone
Increasing muscle development and definition
Helps to decrease abdominal diastasis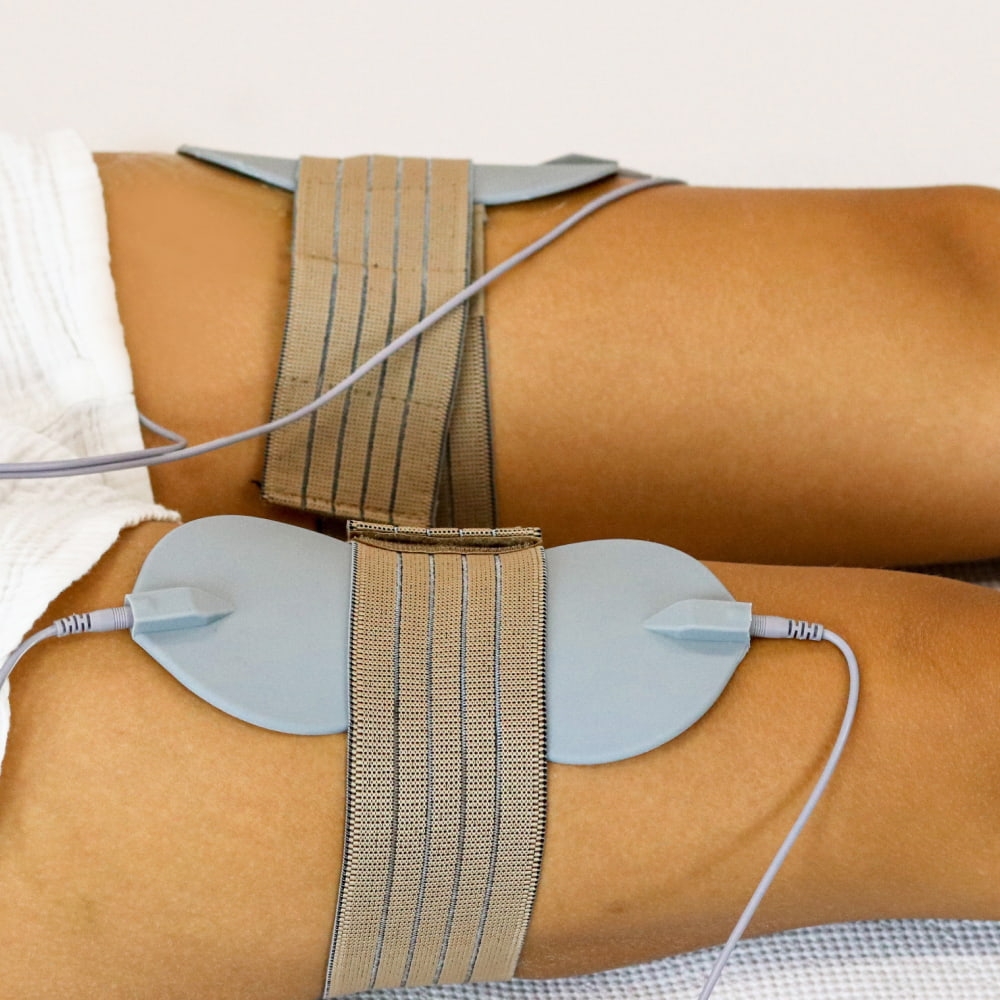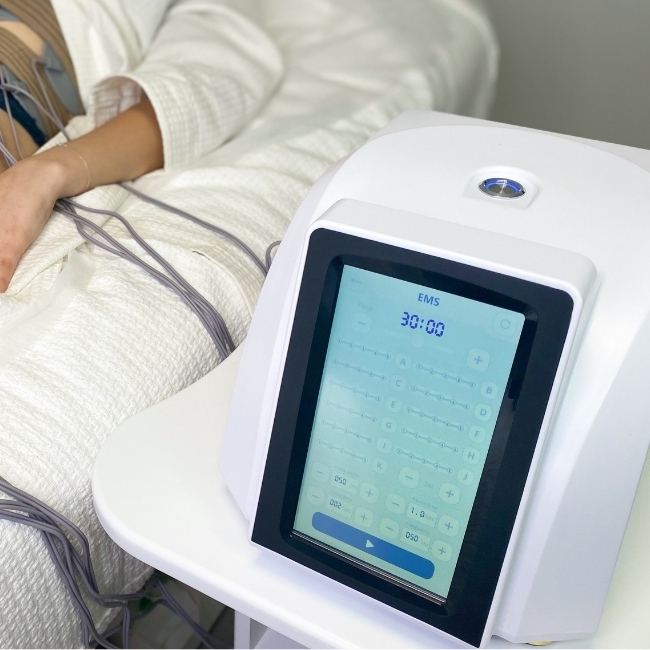 WHAT PRODUCTS TO USE WITH EMS?
1. Zemits FreshPeel Exfoliating Face and Body Scrub to Illuminate Dry and Dull Skin
Zemits FreshPeel was created with the vision in mind to transform your treatments into a wellness routine and achieve great results while creating an unforgettable experience during your services. The natural body scrub helps to restore skin's natural glow with a refreshing blend of Jojoba Oil, Aloe Vera Gel, and Cucumber Extract. Clean and simple formula for amazing results.

2. Zemits FirmingGenius - Cavitation Conductive Gel
The Zemits Firming Genius is a powerful combination of conductive and skin rejuvenating properties. The natural active ingredients make this gel a "Must Have" in every treatment room, as it is suitable for a majority of the most popular treatments and also has incredible collagen-boosting features.
The Zemits Firming Genius gel is hypoallergenic, non-irritating, and non-greasy.

3. Zemits SilkEuphoria Deep Hydrating & Revitalizing Body Lotion
One of a kind lightweight and deeply nourishing body lotion with light notes of ginger scent. The Zemits Silk Euphoria is a masterpiece for spa body services. It contains 8 essential oils that help to soothe and soften the skin during or after body treatments. The Zemits Silk Euphoria was created for luxurious spa services and spa-like at-home use.
CONTRAINDICATIONS
Electrical implants (pacemakers, implanted pain stimulators)
Metal implants (titanium, aluminum, steel, etc.)
Open wounds
Cancer or pre-cancer
Pregnancy
Epilepsy
Active deep vein thrombosis
Localized infection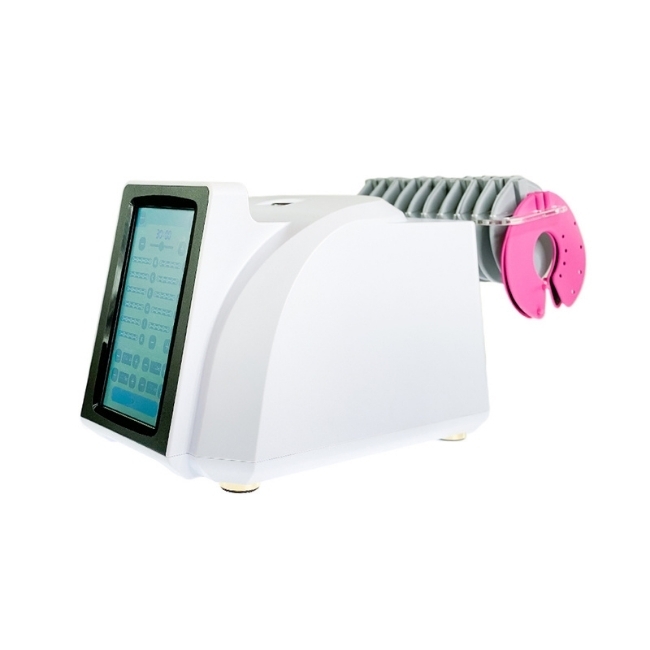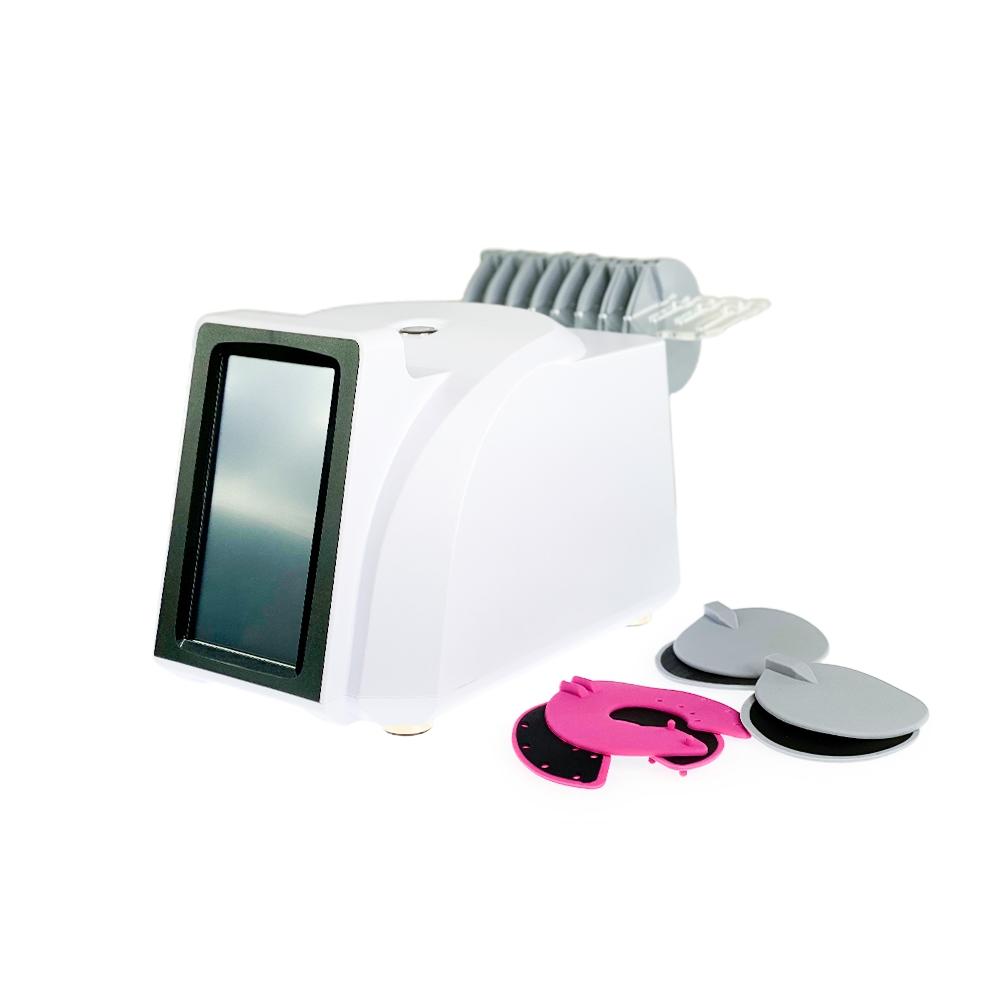 Technical Parameters
Voltage: 110V/50Hz or 120V/60Hz
Rated power: 40W
Working current: 50MA
Maximum treatment time: 90 minutes
Pulse waveforms: 5 modes
Pulse frequency: 30Hz/s ~ 800Hz/s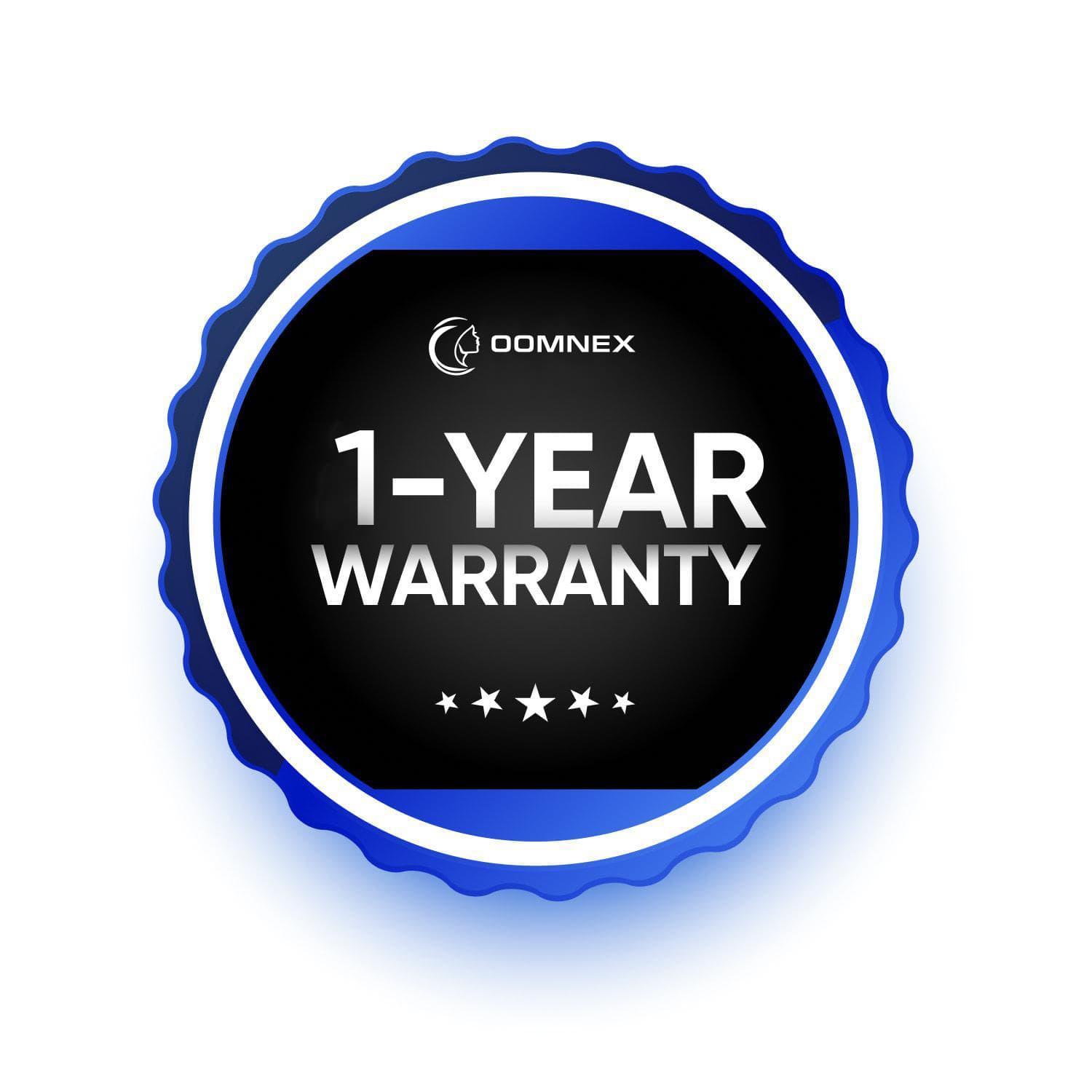 Advanced Training Program
A-Esthetic's certified educators have 30+ years of experience.
With our combined experience, we have created the most complete and advanced online training course.
You will have completely FREE access to the customized online training course and Q&A session with our educators.
We will provide you with the Certificate of Completion after you successfully complete your training course.
Zemits Clients
More info ›
All products at www.advance-esthetic.us website are intended for cosmetic use.
All products at www.advance-esthetic.us website are not intended to treat or diagnose any medical conditions.
Fast shipping
Guaranteed quality of aesthetic equipment
Service
Wide range of products
OOMNEX TonoSpier EMS Muscle Sculpting Machine
50%
Free shipping
Backorder
Callback
Write your details and our managers in the near future will contact you