We speak English Hablamos Español Falamos portugues Мы говорим по-русски
Showroom Visits by Appointment Only
---
OOMNEX FortaSlim 5-in-1 Body Contouring Cavitation Vacuum RF Machine
13%
---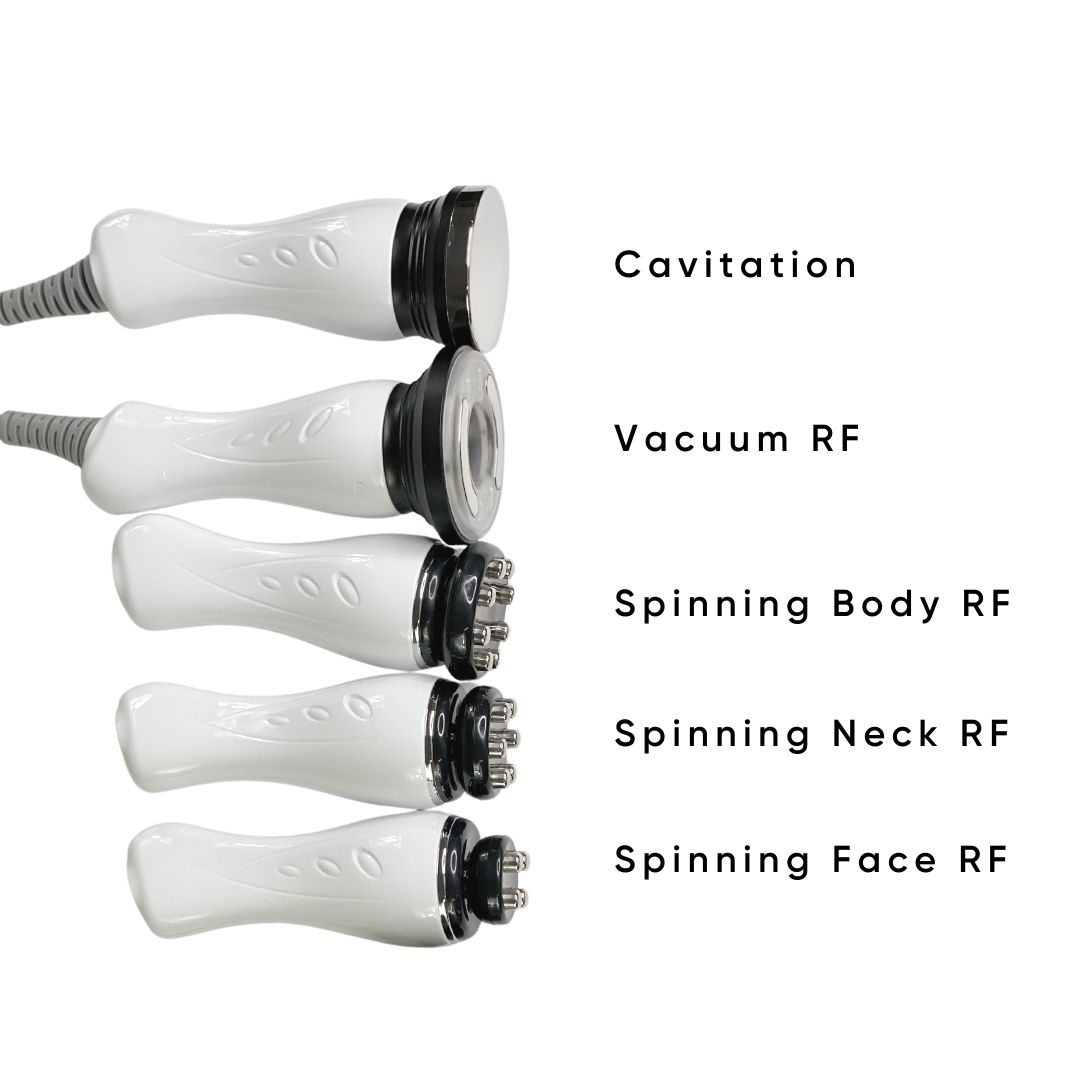 OOMNEX FortaSlim 5-in-1 Slimming System is an advanced full-featured platform that combines the most effective and high-tech treatment technologies:
Ultrasonic Cavitation
Vacuum with RadioFrequency and Red LED Light
Spinning 8-polar RF with Red LED Light for Body
Spinning 6-polar RF with Red LED Light for Neck and Decillete
Spinning 4-polar RF with Red LED Light for Face
---
Return on Investments
Oomnex FortaSlim is a complete solution for a body contouring practice, as it has all necessary steps for proper treatment protocol:
UltraCavitation to dissolve fatty deposits
Vacuum RF to stimulate lymphatic flow and flush the fatty cells after cavitation
Advanced Spinning RF for safe and deep skin rejuvenation and tightening
FortaSlim System is created for body slimming and contouring treatments, and for facial skin rejuvenation treatments.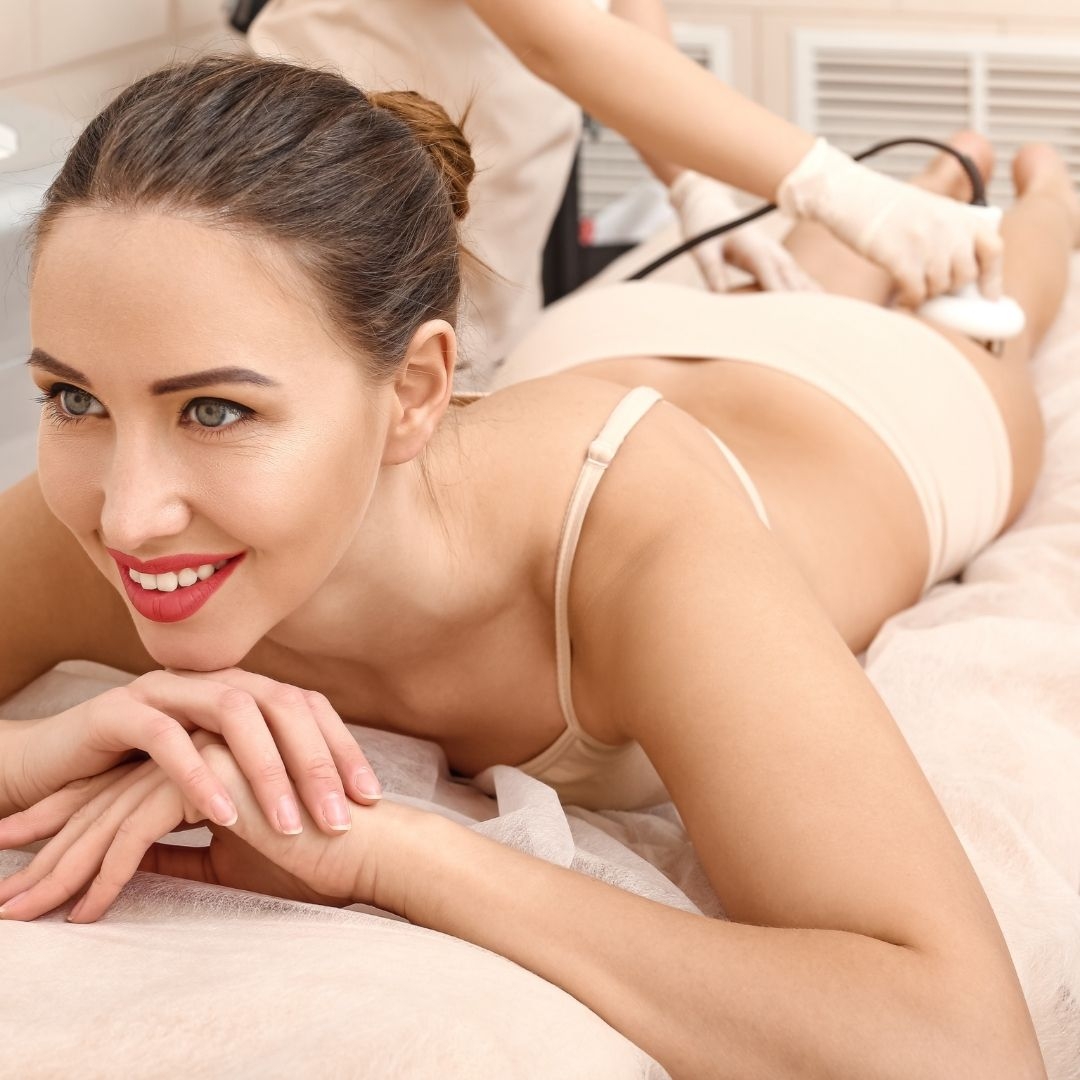 How Much to Charge?
Ultrasound Cavitation and RF Skin Tightening session usually costs $250–$350 per treatment. Usually the package of 4-10 treatments is needed to achieve the desired results. Package price depends on multiple factors, such as your location, treatment protocol, treated areas, etc. Offering even the minimum prices, you can expect a FULL ROI of your OOMNEX FortaSlim System from only 3 clients purchasing packages of 6 combined treatments.
---
Oomnex Ultrasound Cavitation
The OOMNEX UltraCavitation technology uses the low-frequency and high-energy ultrasound vibrations, that are focused into hypodermal fatty skin layer. This high power energy enable to break apart the adipocytes and helps to reduce body circumferences.

This treatment allows to achieve clinically relevant subcutaneous fatty layer reduction without downtime and side effects.

OOMNEX FortaSlim Cavitation is performed using conductive gel that helps ultrasound vibrations to penetrate deeper into the skin. When low frequency vibrations reach the hypodermal layer, they create the microscopic pores in the fat cells that stimulates collapse of the fat cells and triglyceride leakage into the interstitial. One cavitation treatment takes about 30-45 minutes depending on the treated area.

Visual results can be expected after even first couple treatments, but the package of 4-10 treatments is required to achieve stable long-lasting results.

The results of ultrasound cavitation treatment:
Localized reduction of fat deposits

Body contouring

Slimming

Cellulite reduction
The proper Cavitation Treatment protocol requires further lymphatic stimulation step. That is why OOMNEX FortaSlim has built-in Vacuum RF handpiece. This great feature helps to increase lymphatic circulation and to excrete the wastes of collapsed adipocytes, thus boosting the overall slimming results.
---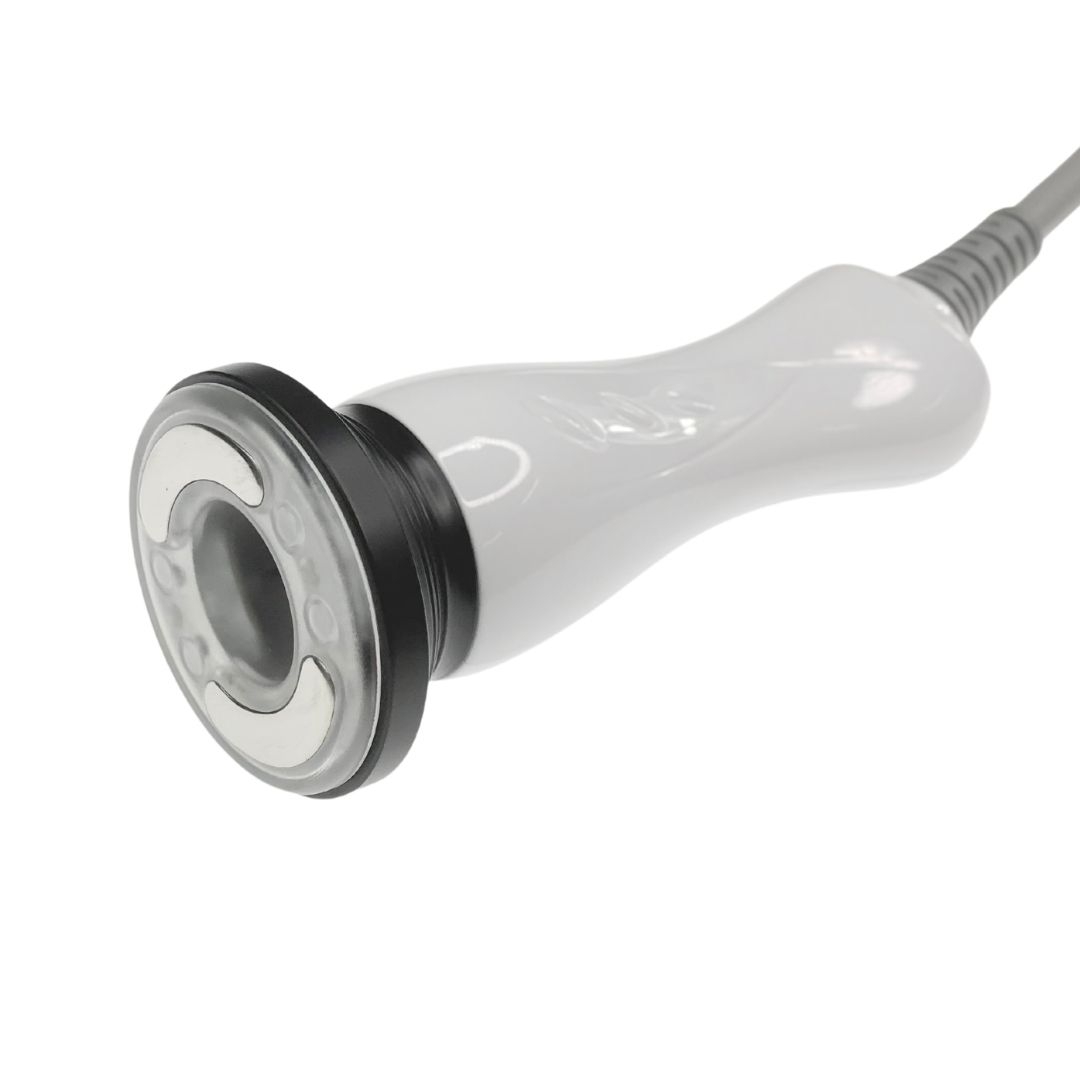 Vacuum + RF + InfraRed Light
OOMNEX FortaSlim has a unique Vacuum RF IR handpiece, created for body contouring and sculpting. It is a beautiful synergy of three technologies that can be used simultaneously or as two separate features.

1. Bi - Polar RadioFrequency
RF utilizes the power of gentle electrical current pulses that stimulate intra-dermal heating. The heat created by RF initiates a cascade of rejuvenating processes in the skin. As a result collagen production increases that leads to skin tightening and firming.

2. Vacuum Lymphatic Drainage
Vacuum aspiration creates negative pressure and pulls the skin into the hand-piece. Vacuum accelerates both: blood and lymph flow, that increases skin elasticity and significantly reduces the cellulite appearance.

3. IR - Infared Light Skin Tightening
The OOMNEX InfareRed light improves skin imperfections including wrinkles, fine lines, uneven skin tone, and skin laxity.
Infrared light heats and contracts collagen fibers within the skin to stimulate the formation of new collagen.
The synergy of Vacuum suction with RF and IR Light helps to smooth and tight the skin, flashing the toxins and waste products with the lymph flow, decrease cellulite and drastically improve skin elasticity.

The synergy of Vacuum suction with RF and IR Light helps to smooth and tight the skin, flashing the toxins and waste products with the lymph flow, decrease cellulite and drastically improve skin elasticity.
---
Absolutely Unique Spinning RF for body, neck and face
Oomnex presents the high-end new RadioFrequency technology with automatically spinning electrodes and red LED light.

Compared with classical RF that requires precise manipulation, the Spinning RF technology enables safe and even delivery of the heating energy deeper into the skin with no risk of overheating.

The OOMNEX Spinning RF rotates automatically performing deep tissue skin rejuvenation and relaxing warming massage with metal rollers and Infrared light.

OOMNEX FortaSlim has 3 interchangeable spinning RF handpieces:
Facial probe with 4 RF electrodes
Precise Body probe with 6 RF electrodes
Large Body probe with 8 RF electrodes
The Smooth rotating RF electrodes of the OOMNEX RF modality are the perfect tools for body skin firming and lifting.

Designed for safe face and body contouring treatments, OOMNEX RF is adjusted to increase the intensity and skin temperature smoothly; it provides comfortable gradually increasing heating throughout the RF session.

RadioFrequency helps to:
Firm and tighten skin
Decrease the appearance of cellulite
Increase skin elasticity
Increase collagen production
Contour and shape body silhouette: arms, under-bra sagging areas, abdomen area, legs, inner thighs, etc
Professional and safe technology
Non-invasive and powerful local fat reduction
Pain-free treatment with no downtime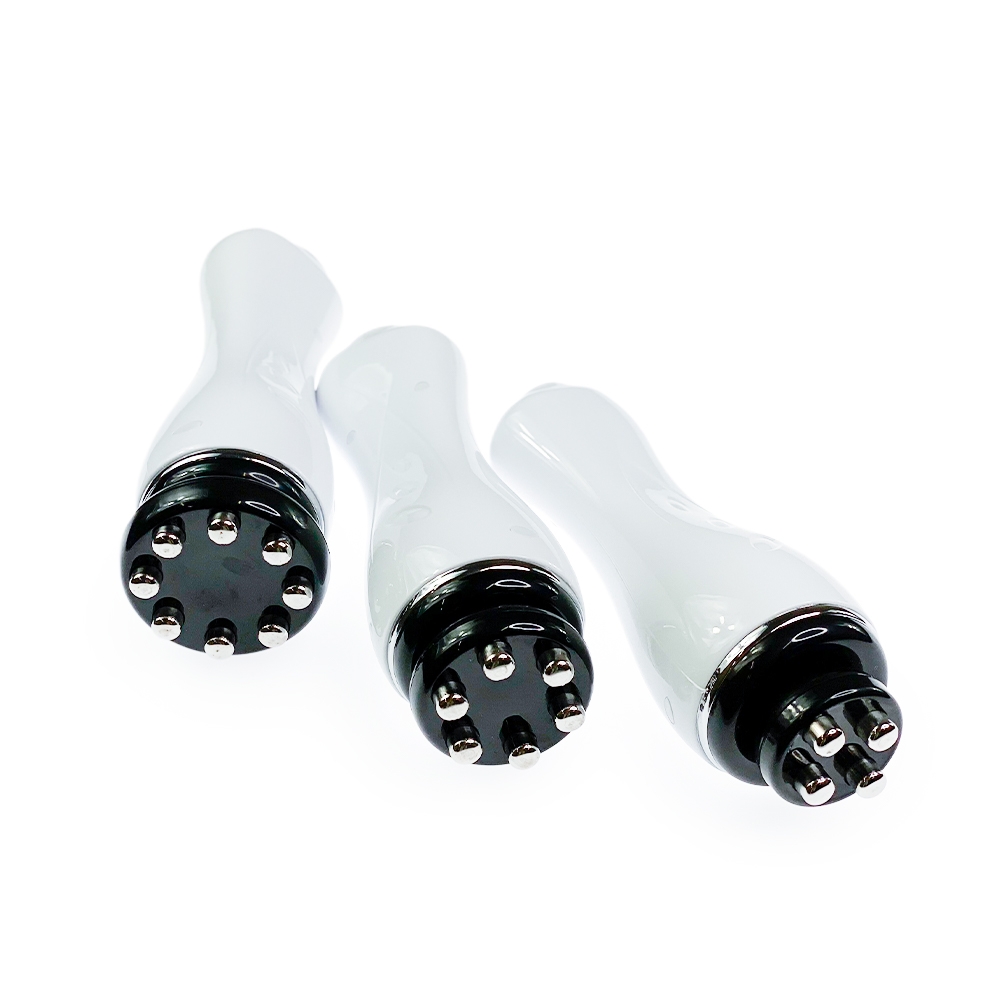 ---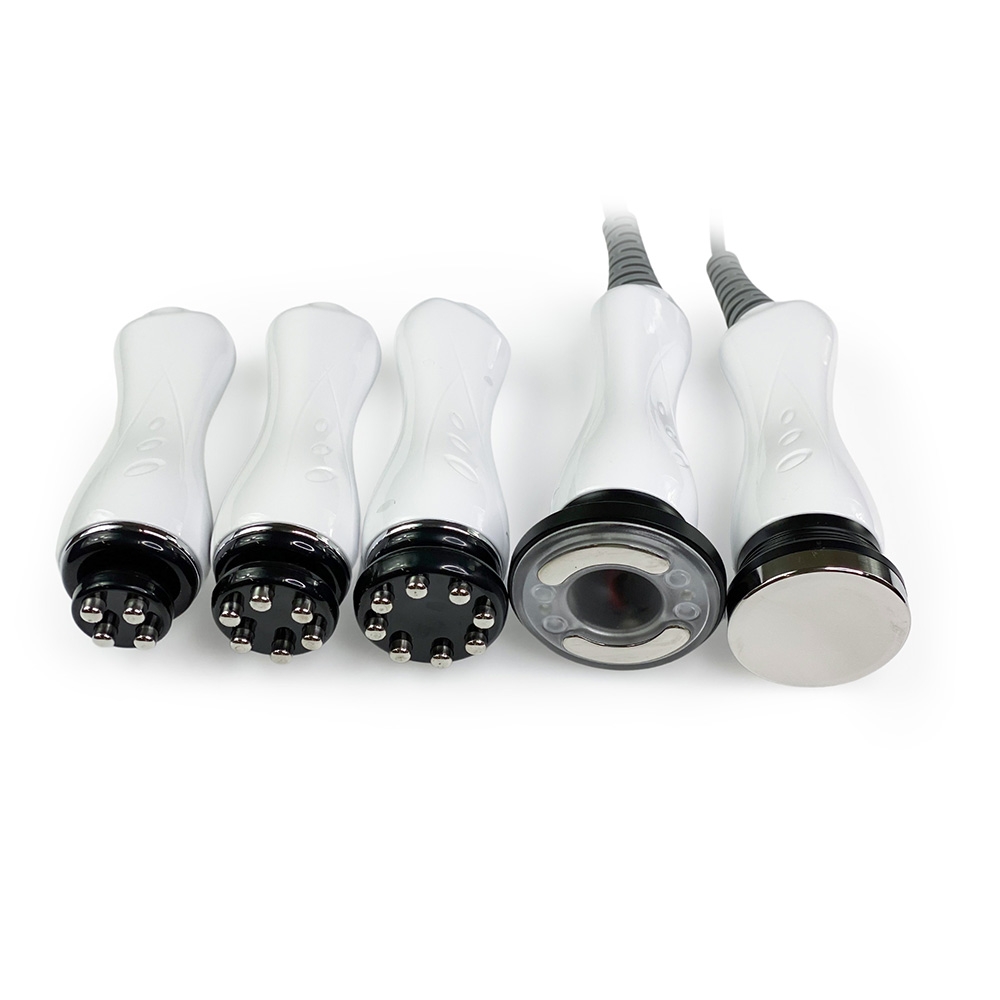 New Treatments to Perform with FortaSlim
Except the classical Cavitation RF slimming treatments on abdomen, buttocks and tights, here are some more exciting treatment protocols you can add to your services having OOMNEX FortaSlim:
1. Slimmer Waist Treatment Protocol

30 minutes of UltraCavitation
20 minutes of Vacuum RF
Recommended amount of treatments: 4-8
Average cost per package of 6 treatments: $1,500

2. Toned and fit arms

15 minutes of UltraCavitation on each arm
7 minutes of Vacuum RF on each arm
10 minutes of Spinning RF on each arm
Recommended amount of treatments: 4-6
Average cost per package of 6 treatments: $1,450
---
3. Post-pratum Abdomen Sculpting Protocol
20 minutes of UltraCavitation
10 minutes of Vacuum RF
10 minutes of Spinning RF
Recommended amount of treatments: 4-8
Average cost per package of 6 treatments: $1,850
4. Inner Thighs Firming Protocol
15 minutes of UltraCavitation on each leg
5 minutes of Vacuum RF on each leg
15 minutes of Spinning RF on each leg
Recommended amount of treatments: 4-6
Average cost per package of 6 treatments: $1,650
5. Double Chin Reduction Protocol
15 minutes of Spinning RF
Recommended amount of treatments: 4-6
Average cost per package of 6 treatments: $900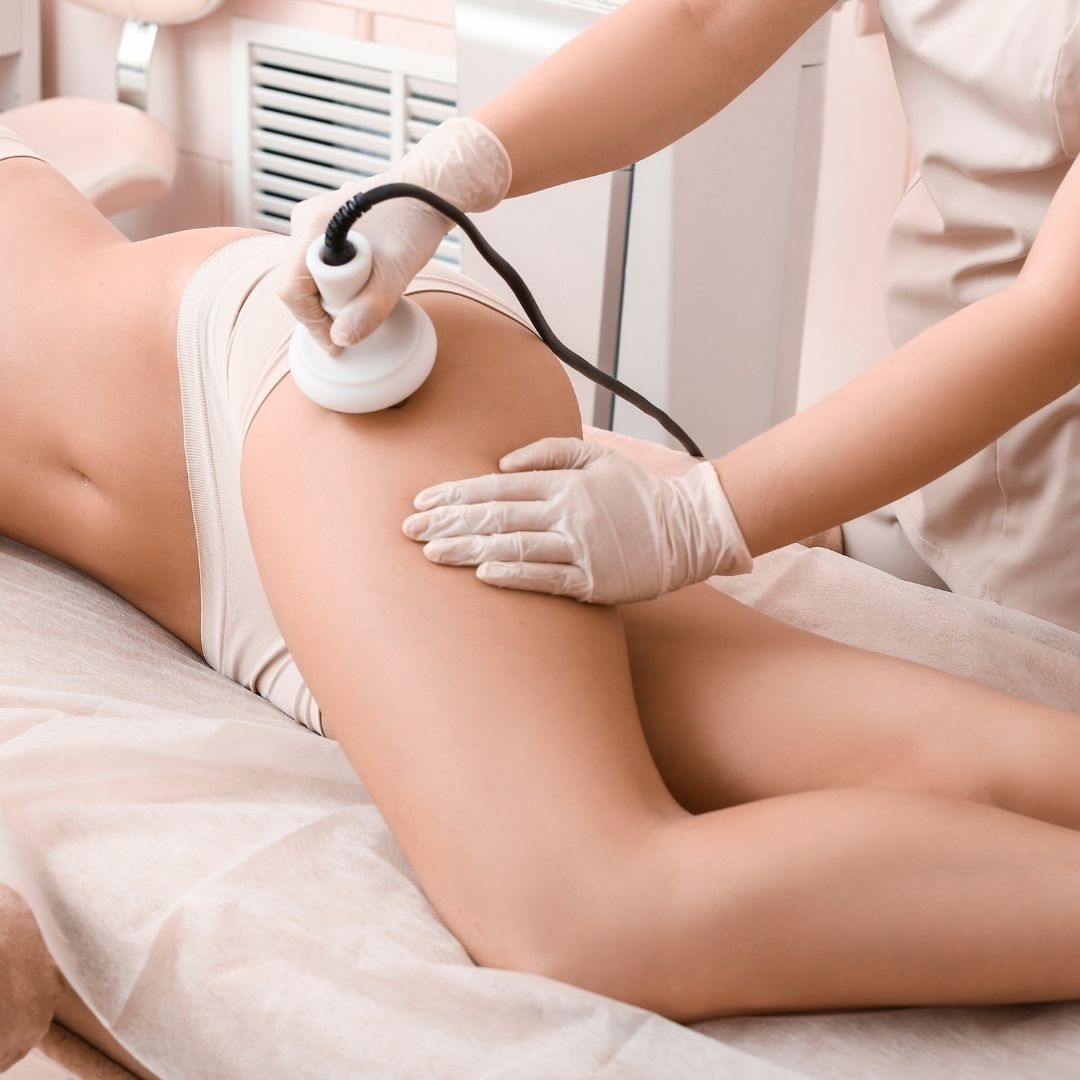 ---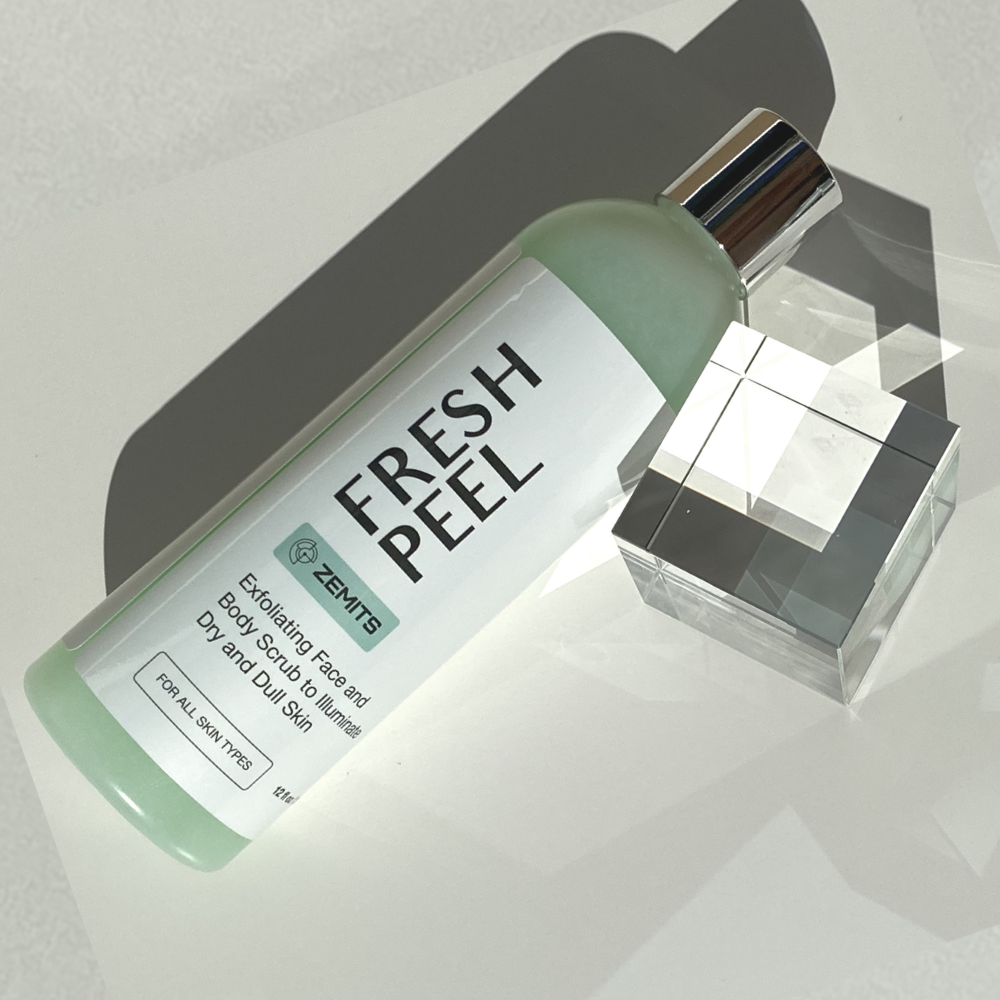 What Products to Use with? CAVITATION RF SKINCARE PRODUCTS
Zemits FirmingGenius - Cavitation Conductive Gel

The Zemits Firming Genius is a powerful combination of conductive and skin rejuvenating properties. The natural active ingredients make this gel a "Must Have" in every treatment room, as it is suitable for a majority of the most popular treatments and also has incredible collagen-boosting features.

The Zemits Firming Genius gel is hypoallergenic, non-irritating, and non-greasy.

Zemits FreshPeel Exfoliating Face and Body Scrub

Zemits FreshPeel was created with the vision in mind to transform your treatments into a wellness routine and achieve great results while creating an unforgettable experience during your services. The natural body scrub helps to restore skin's natural glow with a refreshing blend of Jojoba Oil, Aloe Vera Gel, and Cucumber Extract. Clean and simple formula for amazing results.

Zemits SilkEuphoria Deep Hydrating & Revitalizing Body Lotion

The skin's water retention ability is significantly increased by Sodium hyaluronate. The perfect finishing touch of a luxury body service.

Zemits DazzleSkin Pure Plant-Based Nourishing Massage Oil

This lightweight, deeply hydrating, youth-enhancing blend of natural oils includes cold pressed grapeseed oil, sweet almond oil, avocado oil and other pure oils providing powerful antioxidant protection. Intensely moisturizing, the DazzleSkin Body Oil absorbs instantly and leaves skin deeply hydrated, silky, and luminous. This silky soft, pure plant-based luxurious body oil was created for all skin types. It can be used as a day and night body hydrating oil or as a professional massage oil. We also recommend using it with various Vacuum and Roller Massagers.
---
TRAINING
A-Esthetic certified educators have 30+ years of experience.

We truly believe in the power of knowledge and study. That is why we offer a personalized online training through a video call.

We aim to help you totally understand your new equipment and succeed in performing new treatments.

We believe that sharing our deep professional knowledge of the equipment and treatment method is our goal in order to make you increase your business and be completely confident in your equipment and the results of the treatments.

According to the testimonials of our customers, detailed professional training and excellent customer service were key factors in the successful growth to the next level for their beauty business.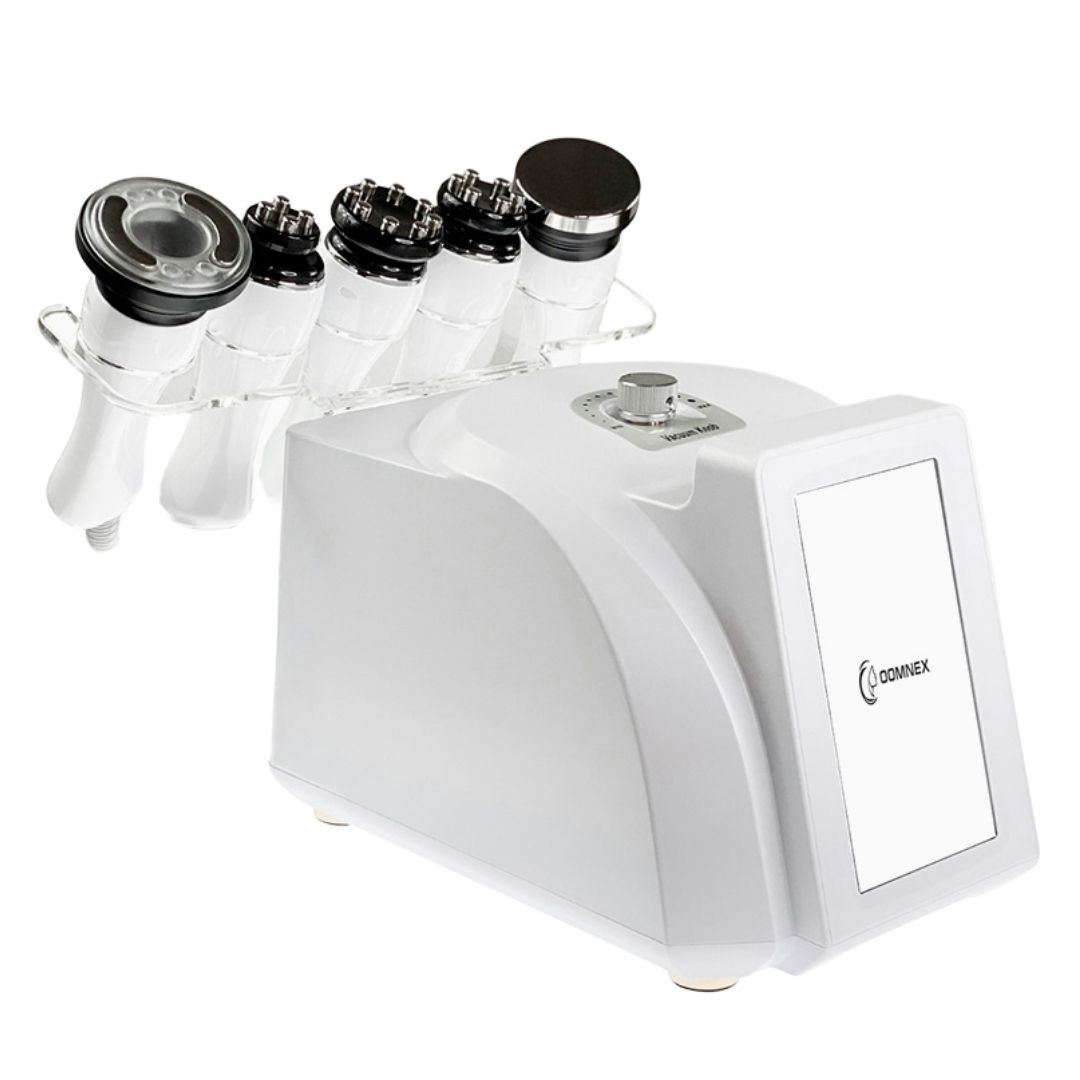 Technical Specifications:
Cavitation Frequency: 40 KHz
Cavitation Max power: 40J/cm2
RF Frequency: 1 MHz
RF Max power: 20 J/cm2
Electrical Source: 110 V. 50 Hz
G.WT: 35 lbs
---
What comes in set with your OOMNEX FortaSlim
OOMNEX FortaSlim System
UltraCavitation Handpiece
Vacuum RF Handpiece
4-Polar Spinning RF Handpiece
6-Polar Spinning RF Handpiece
8-Polar Spinning RF Handpiece
Cord Connector for Spinning RF Handpiece
Protective Filter
Set of acrylic holders
Users Manual
Treatment Protocols
One-Year Warranty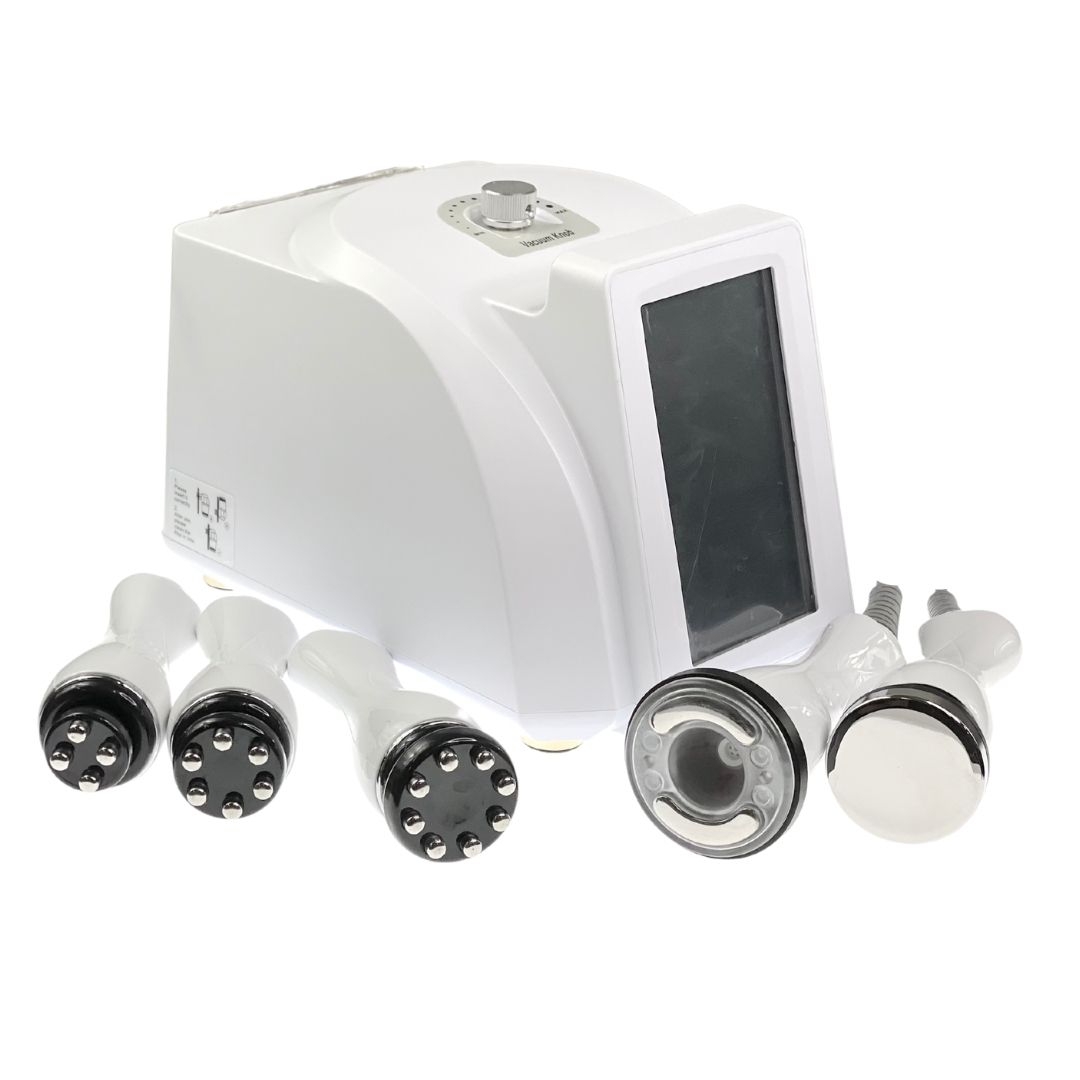 ---
All products at www.advance-esthetic.us website are intended for cosmetic use.
All products at www.advance-esthetic.us website are not intended to treat or diagnose any medical conditions.
Fast shipping
Guaranteed quality of aesthetic equipment
Service
Wide range of products
---
OOMNEX FortaSlim 5-in-1 Body Contouring Cavitation Vacuum RF Machine
13%
---
Callback
Write your details and our managers in the near future will contact you