We speak English Hablamos Español Falamos portugues Мы говорим по-русски
Showroom Visits by Appointment Only
---
OOMNEX Vestami 6-in-1 Cavi Slimming System
38%
---
OOMNEX Vestami is a new generation of body contouring and face lifting equipment.

An advanced Body Sculpting and Face Contouring Device, that combines 6 the most effective technologies:

1. ULTRA CAVITATION
2. VACUUM RF
3. FACIAL RF
4. VACUUM FACE LIFT
5. EMS MUSCLE TONING
6. NEEDLE-FREE MESOTHERAPY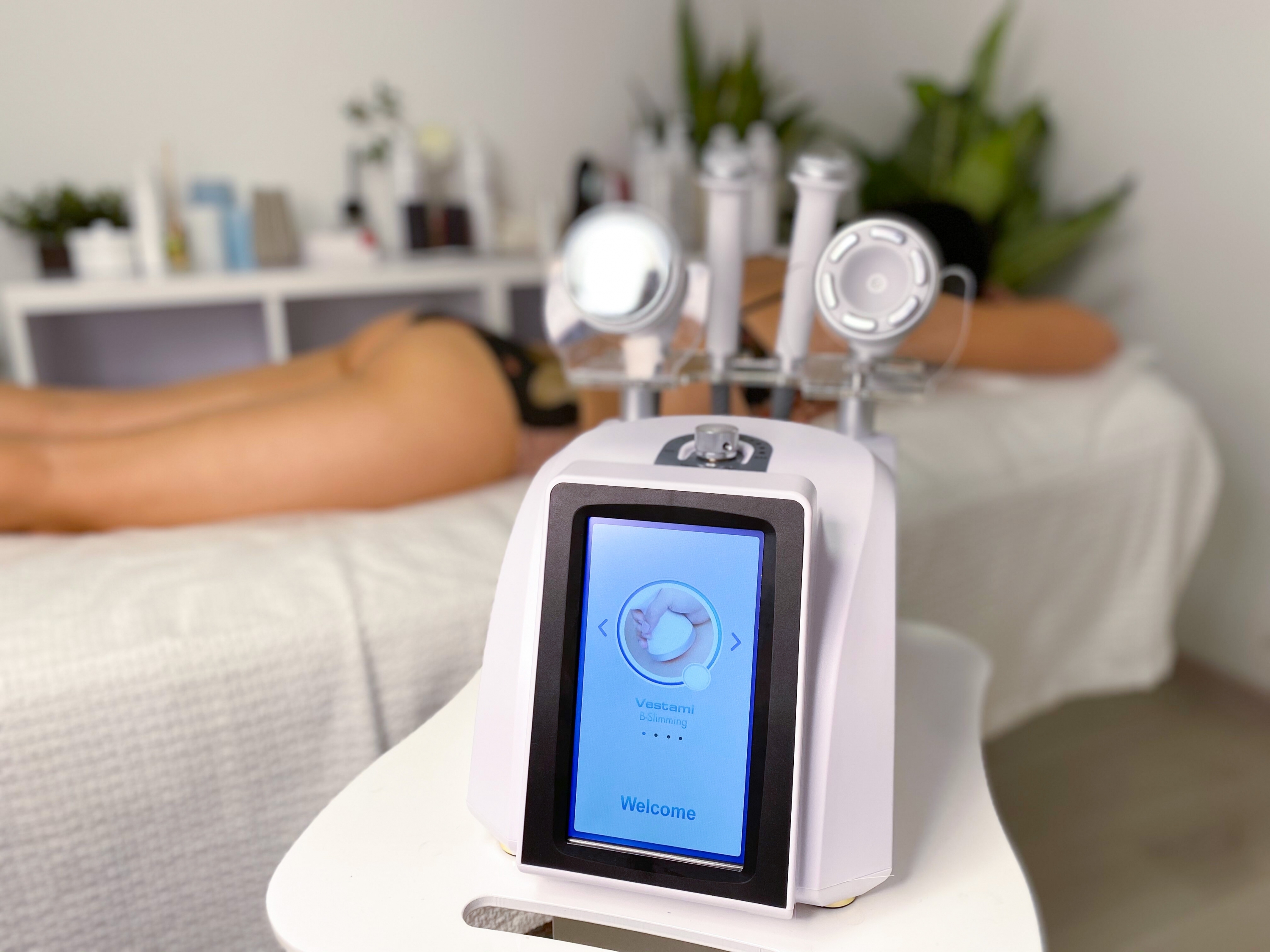 Steady and Reliable Equipment
We use only the high quality materials for all spare-parts and accessories of your equipment.

OOMNEX VESTAMI has a powerful vacuum compressor with a set of different protective filters, that are replaceable.

All technical features of OOMNEX devices are adjusted for a comfortable operation and effective treatment experience.

You can adjust the settings and customize treatment protocols with ease, using the wide and colorful touch screen.

Set up the required mode, intensity and time, adjust settings during a session, pause and continue if needed. Enjoy your work.
---
Benefits for Your Clients
With OOMNEX VESTAMI you can perform a full spectrum of spa services.
Body sculpting and shaping

Reduction of inches and local fat deposits

Cellulite Treatment

Firming of sagging skin

Improving the healthy body silhouette

Face and neck lifting

Facial contouring

Deep skin hydration

No Needle Injection of active serums

Muscle stimulation and toning

Stretch marks reduction

Improvement of skin condition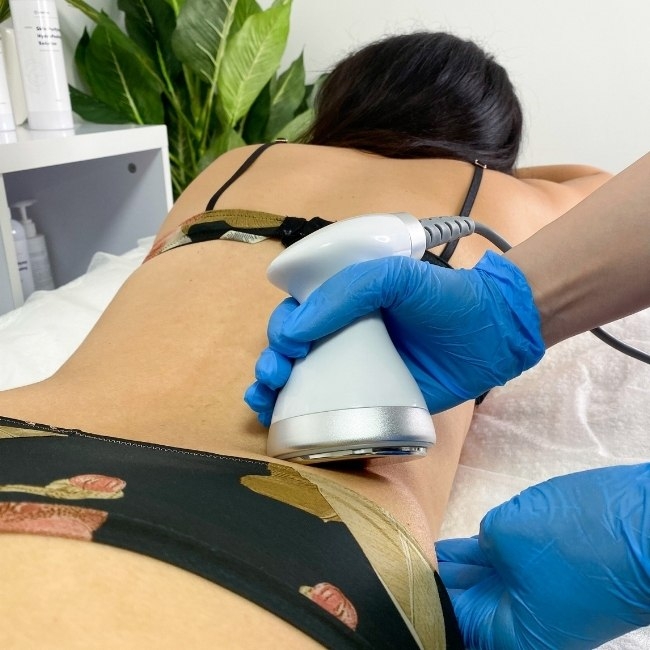 ---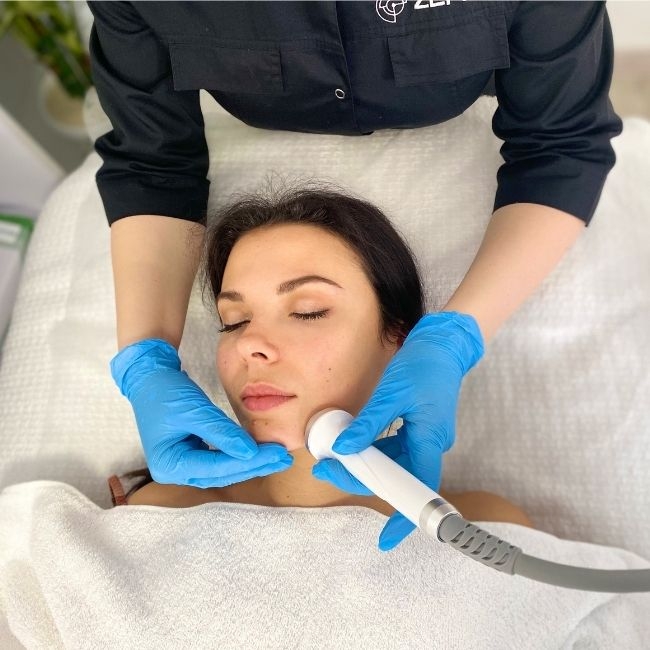 Benefits for the Practitioner
OOMNEX is a smart decision to grow your aesthetic business:

- Advanced technologies combined in one machine
- Detailed users manual
- Customized treatment protocols
- Wide range of treatments to add to your services
- Availability to perform both: face and body treatments
- Adjustable settings for all skin types and conditions
- Modern design of the equipment
- User's friendly system
- Free Training
- 30-Days Return Policy
---
WATCH THE VIDEO WITH OOMNEX VESTAMI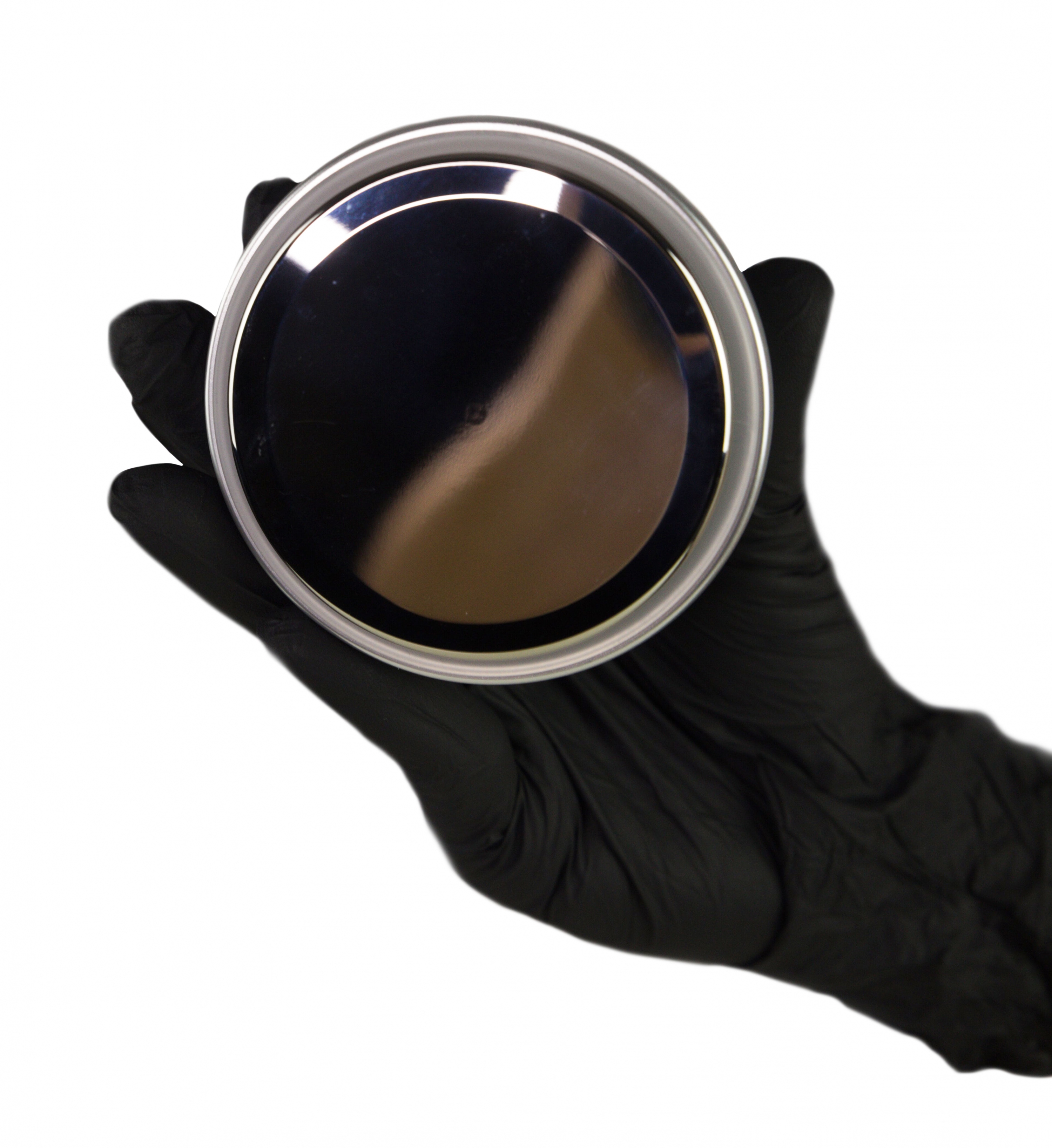 B-Slimming OOMNEX Ultra Cavitation Module
B-Slimming utilizes the power of low frequency ultrasound waves, that gently penetrates into fatty cells and disrupt its cellular membranes from inside.

This ultrasound power causes the collapse in the fatty cells, so then the liquid content of the disrupted cell is released into the intracellular space.

As soon as certain amount of adipocytes is destroyed, the waste of fatty acids and remaining of ruptured membranes will be excreted with the lymphatic flow.

The majority of clients can see the slimming results after the each OOMNEX Ultra Cavitation session.
---
B-Shaping OOMNEX Vacuum RF Module
B-Shaping is a unique hand-piece, created for body contouring and sculpting. It is is synergy of two technologies that can be used simultaneously or as two separate features.

1. Six - Polar RF- RadioFrequency.
RF utilizes the power of gentle electrical current pulses that stimulate intra-dermal heating. The heat created by RF initiates a cascade of rejuvenating processes in the skin. As a result collagen production increases that leads to skin tightening and firming.

2. Vacuum Skin Toning.
At the same time vacuum applicator creates negative pressure and pulls the skin into the hand-piece. Vacuum accelerates both: blood and lymph flow, that increases skin elasticity and significantly reduces the cellulite appearance.
The synergy of RF and Vacuum smooths the skin, flashing the toxins and waste products with the lymph flow.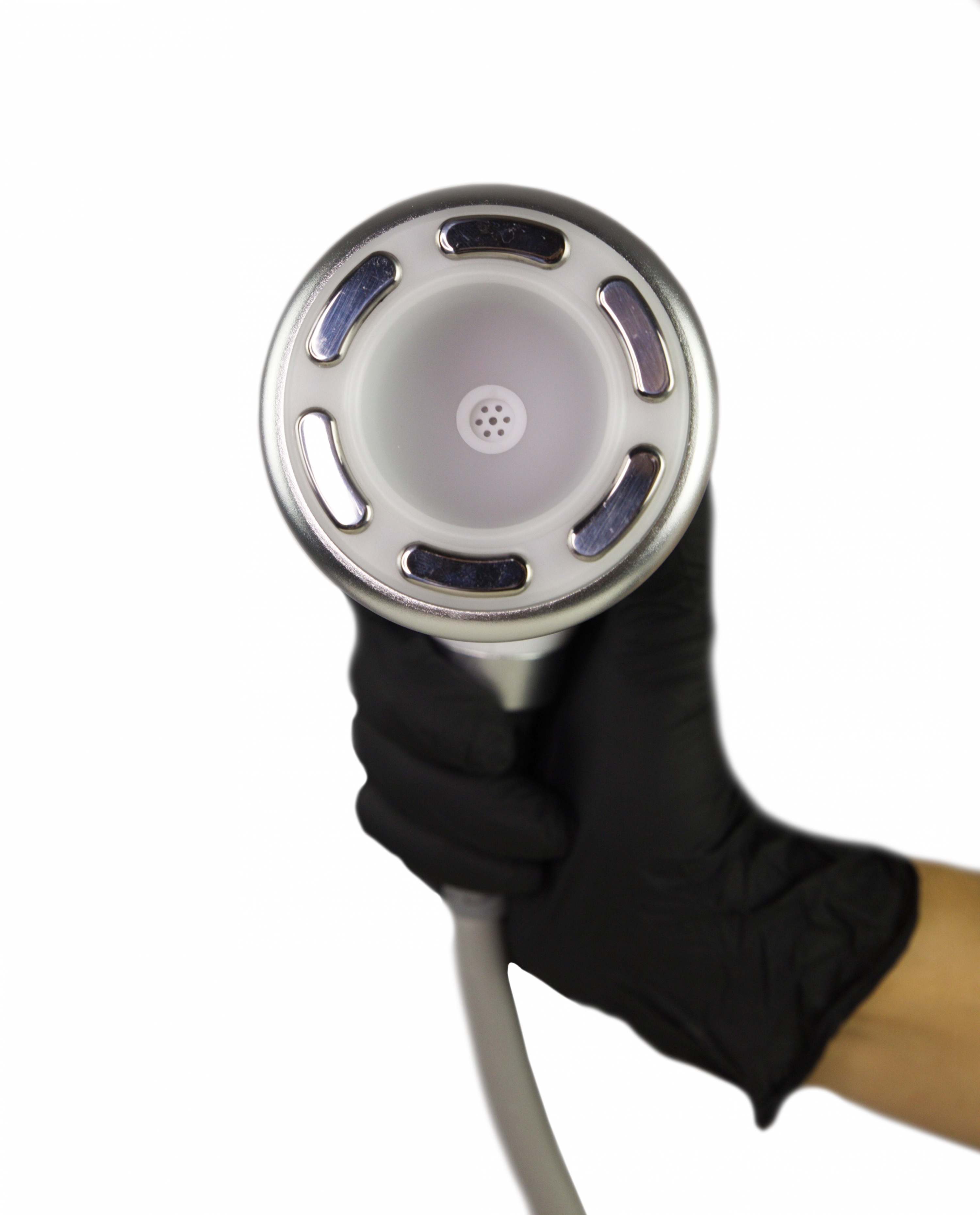 ---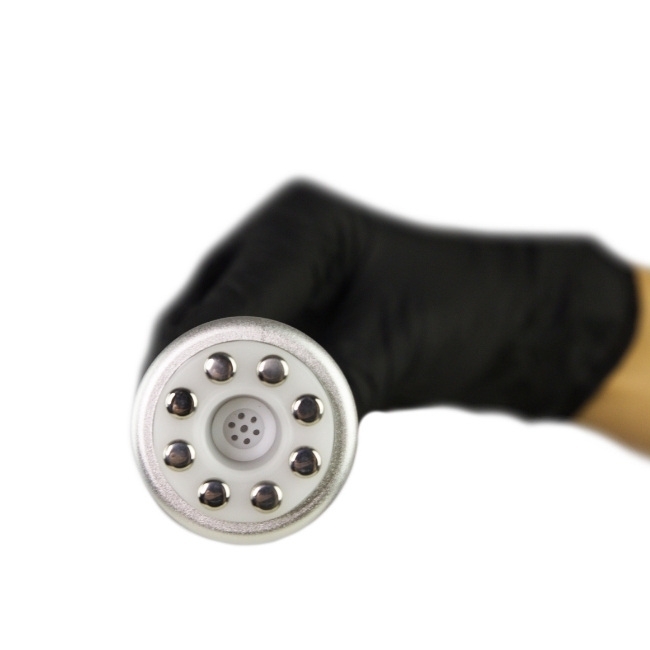 F- Lifting OOMNEX Facial Vacuum RF Module
F-Lifting is a 2-in-1 skin tightening hand-piece for face, neck and decollete area. This module utilizes both: RF and Vacuum, that can be used simultaneously or as two separate treatments.

Synergy of RF and Vacuum tightens the fundamental building blocks of the skin- elastin and collagen fibers.
RadioFrequency also stimulates the production of hyaluronic acid with no pain and no downtime.
Vacuum improves healthy skin glow and eliminates puffiness and dark circles.

The benefits of the F-Lifting mode:
Tightening of sagging skin

Reduction of the appearance of fine lines and wrinkles

Accelerated cell turnover

Reduces puffiness and pigmentations.
---
F-Hydrating OOMNEX Facial EMS Meso Module
F-Hydrating is a 2-in-1 skin hydrating and muscle toning hand-piece for face, neck and decollete area. This module utilizes: EMS and Needle Free Mesotherapy.

1. EMS stands for Electrical Muscle Stimulation. Gentle pulses of electrical current travel through the skin and stimulate natural muscle contractions, that leads to straitening the muscles and contouring the facial silhouette.

2. Needle Free Mesotherapy is an advanced treatment method that utilizes electrical current to infuse skin with serums, that penetrate deep into the dermal layers.
Synergy of EMS and Mesotherapy boosts healthy skin tone and elasticity.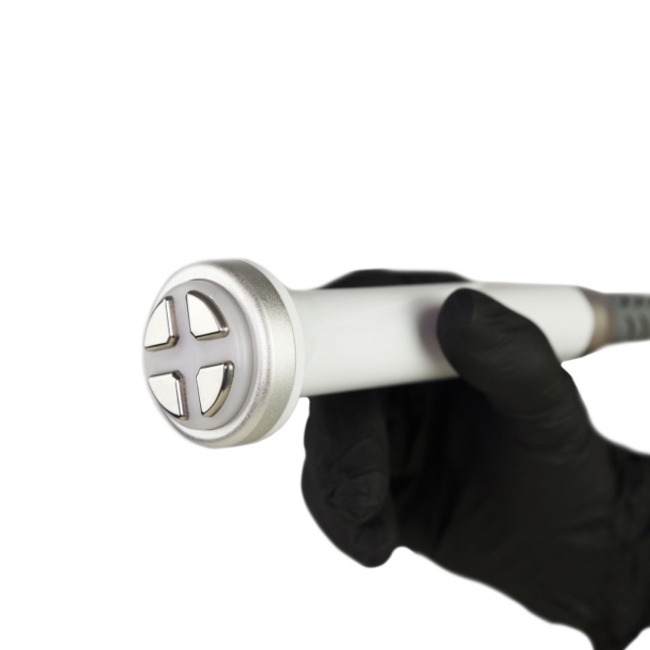 ---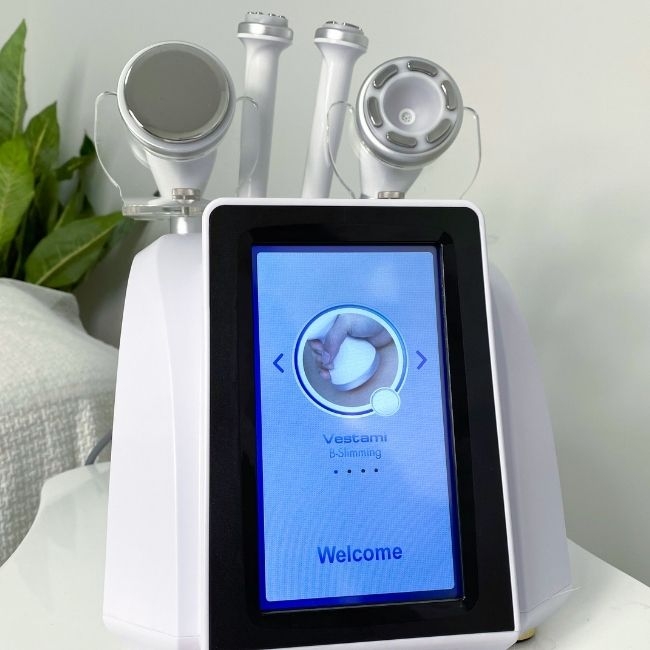 We have created Oomnex Vestami with an idea to help aestheticians and massage therapeutists boost their business and start offering new effective services with an outstanding and affordable equipment.
Among all its benefits you may also like:
30-Days Return Policy
FREE Training
Detailed Video Manuals
Treatment Protocols
Affordable Prices
---

Take your business to the next level of success.
With OOMNEX VESTAMI you are able to add the most popular body sculpting and face firming treatments to your services.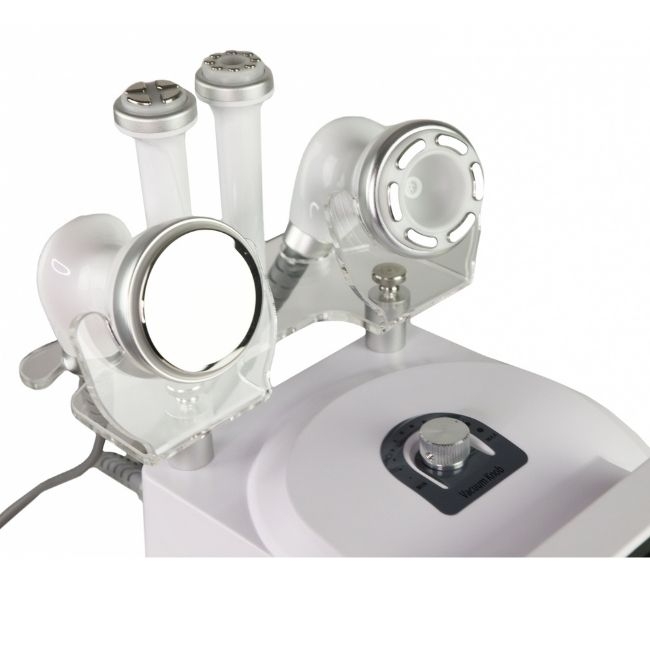 Technical Specification
B-Slimming
Diameter 4.65"
Cavitation Power 80 W
Cavitation Frequency 40 KHz
B-Shaping
Diameter 4.65"
RF Power 60 W
RF Frequency 5MHz
Vacuum Power 80 kPa
F-Lifting
Diameter 2.75"
RF Power 60 W
RF Frequency 5MHz
Vacuum Power 80 kPa
F-Hydrating
Diameter 2.36"
EMS Power 20 W
EMS Frequency 62KHz
Mesotherapy Power 20 W
Mesotherapy Frequency 4KHz
---
All products at www.advance-esthetic.us website are intended for cosmetic use.
All products at www.advance-esthetic.us website are not intended to treat or diagnose any medical conditions.
Fast shipping
Guaranteed quality of aesthetic equipment
Service
Wide range of products
---
OOMNEX Vestami 6-in-1 Cavi Slimming System
38%
---
Callback
Write your details and our managers in the near future will contact you