We speak English Hablamos Español Falamos portugues Мы говорим по-русски
Showroom Visits by Appointment Only
---
OOMNEX Clioslim Body Contouring Cavitation RF Device
55%
---
OOMNEX CLIOSLIM
An Advanced Body Contouring Cavitation RF Device
OOMNEX ClioSlim
An advanced Body Sculpting and Face Contouring Device, that combines 3 the most effective technologies:

1. Ultra Cavitation
2. MultiPolar RF
3. Red Light Therapy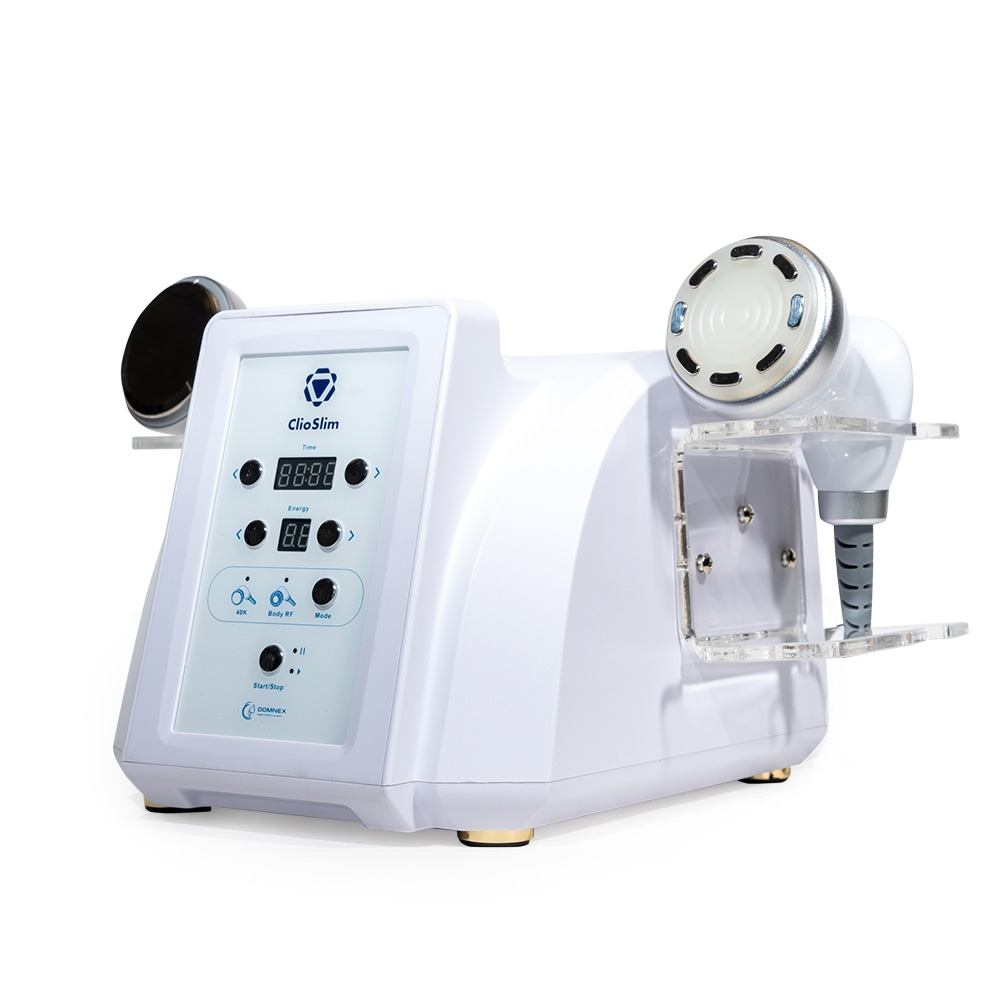 ---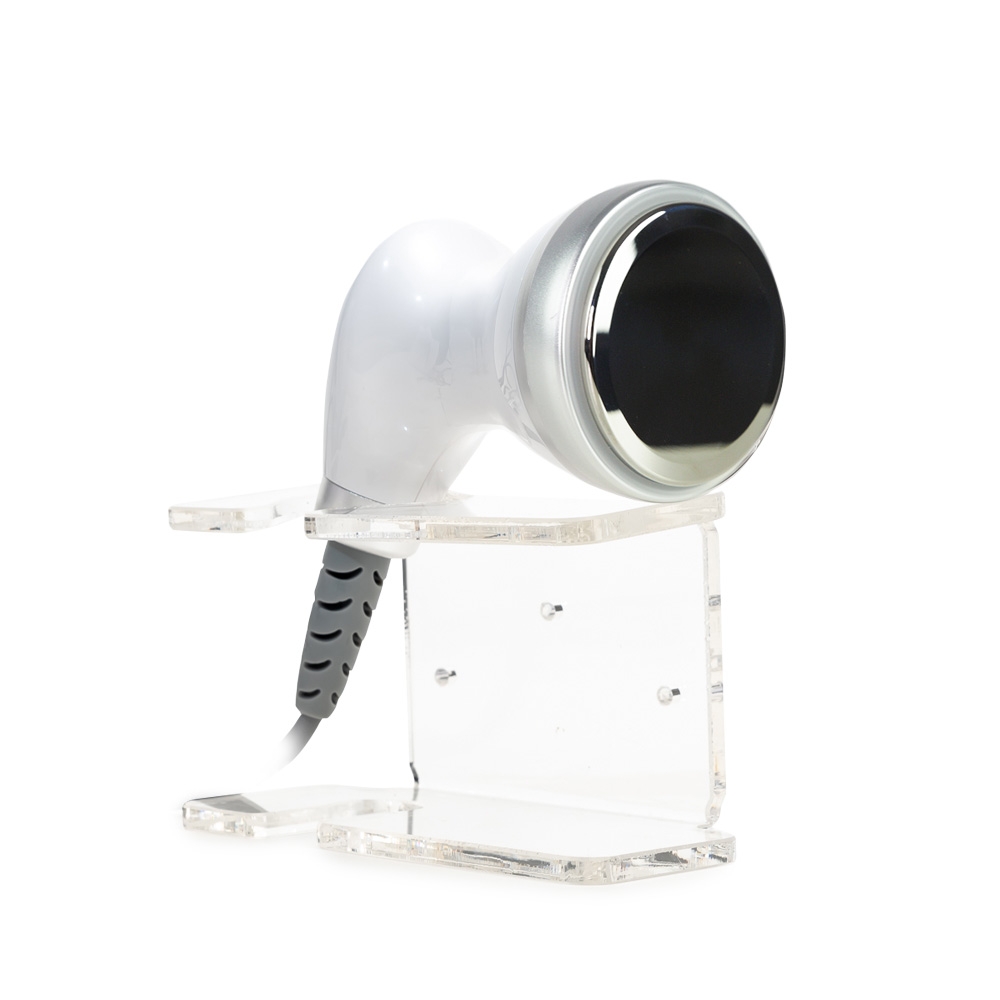 ULTRA CAVITATION MODULE
Cavitation utilizes the power of low frequency ultrasound waves, that gently penetrates into fatty cells and disrupt its cellular membranes from inside.
This ultrasound power causes the collapse in the fatty cells, so then the liquid content of the disrupted cell is released into the intracellular space.
As soon as certain amount of adipocytes is destroyed, the waste of fatty acids and remaining of ruptured membranes will be excreted with the lymphatic flow.
The majority of clients can see the slimming results after the each OOMNEX Ultra Cavitation session.
1. Large working surface for more effective treatment
2. Ergonomic design for extra comfort
---

OOMNEX RF RED Light Module
RF RED Light is a unique hand-piece, created for body contouring and sculpting.
Eight - Polar RF- RadioFrequency. RF utilizes the power of gentle electrical current pulses that stimulate intra-dermal heating. As a result collagen production increases that leads to skin tightening and firming.
The centric silicon circles on the surface of the probe helps gliding massaging motions.
The RED Light activates when the RF in on. RED lights uses 640 nm wavelength to stimulate collagen production.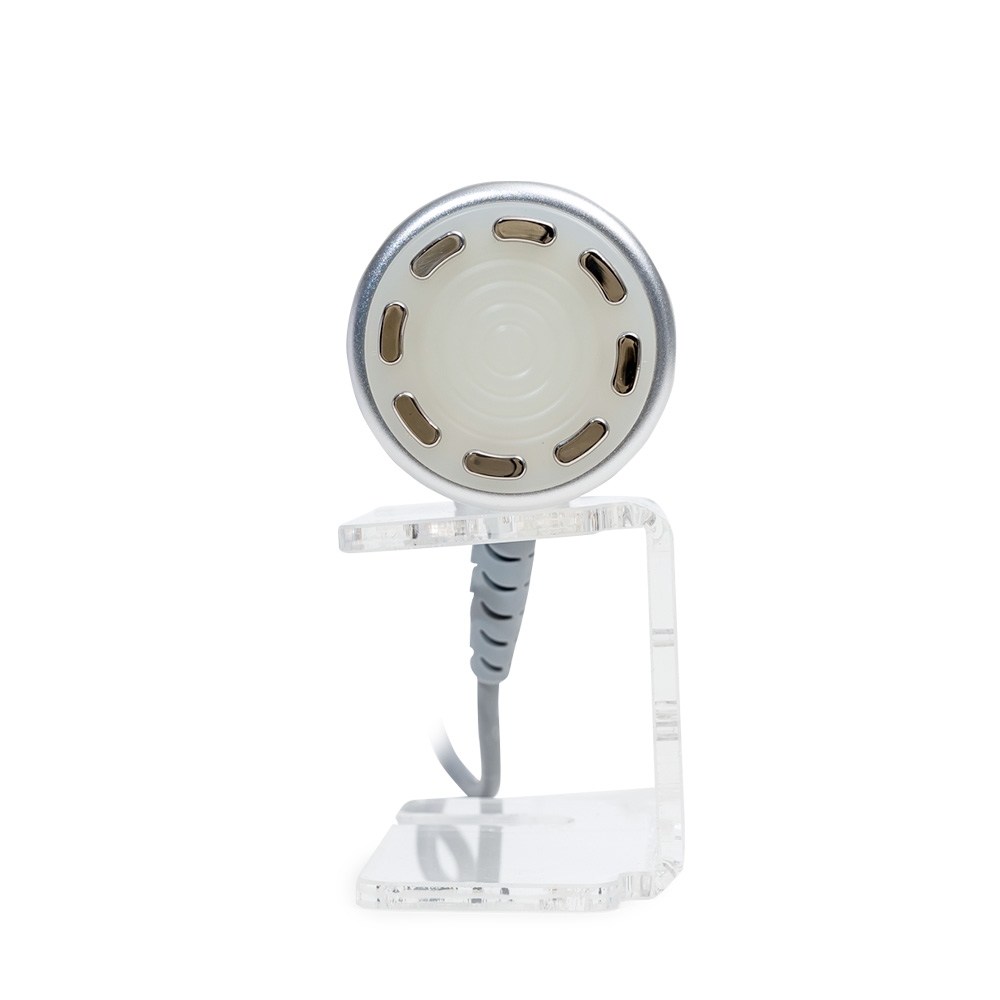 ---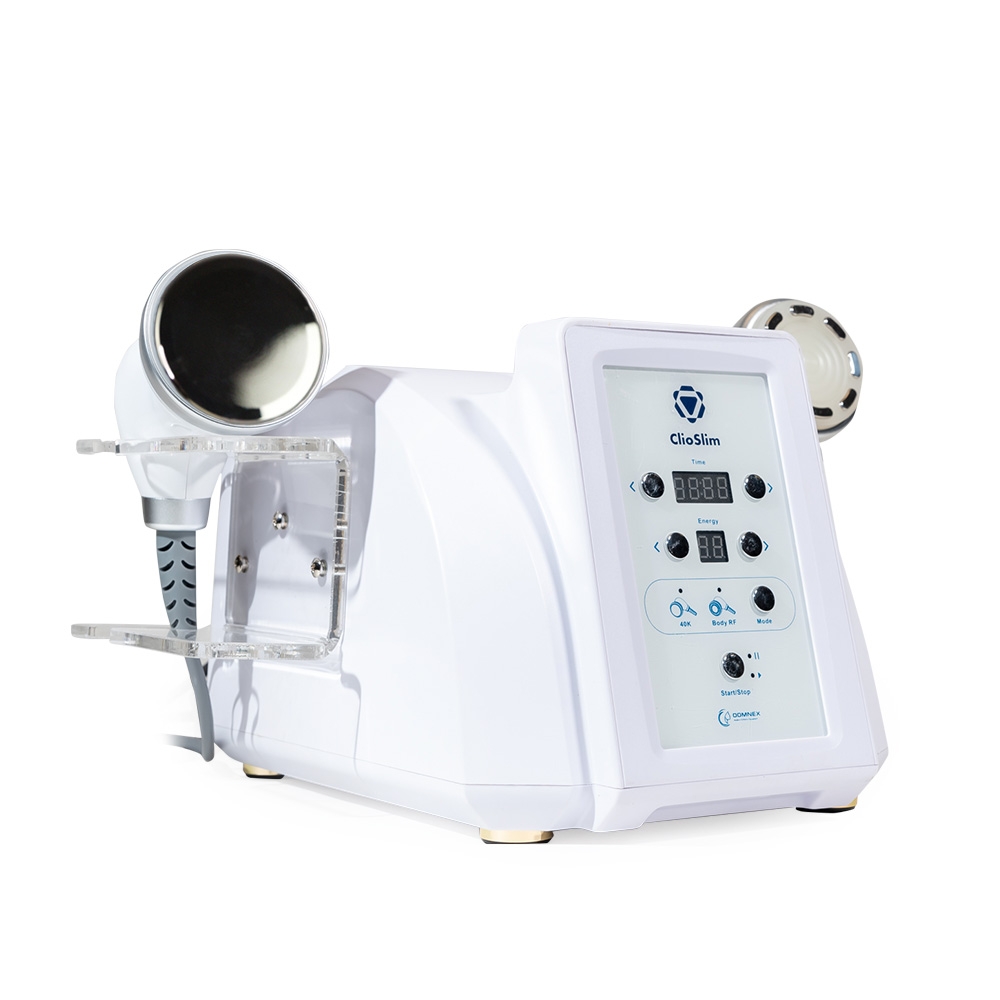 We have created OOMNEX ClioSlim with an idea to help aestheticians and massage therapeutists boost their business and start offering new effective services with an outstanding and affordable equipment.
---
Benefits for Your Clients
1. Body sculpting and shaping
2. Reduction of inches and local fat deposits
3. Cellulite Treatment
4. Firming of sagging skin
5. Improving the healthy body silhouette
6. Stretch marks reduction
7. Improvement of skin condition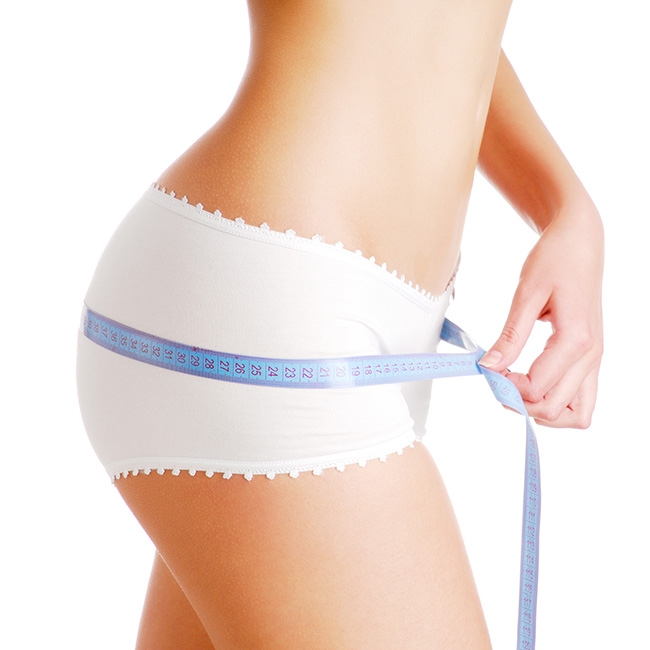 ---

Frequently Bought Together:
Pressotherapy Helps to Achieve Slimming Results Faster Aesthetic practice shows that the bundle treatments of Cavitation with Pressotherapy allow to achieve desired slimming results faster.
It is also very popular technology to treat athletes as well as clients with oedema problems. Dynamic air compression treatment can be used in conjunction with seaweed wraps to detoxify, firm, tone, improve circulation, and increase lymphatic drainage.
Pressotherapy or Dynamic Air Compression Treatment is a proven technology that positively affects the entire body with instant results.
This treatment is versatile and it works great when paired with other body sculpting techniques. Pressotherapy is 100% effective lymphatic drainage treatment after more aggressive body contouring technologies, such as cavitation, lipo-laser, or cryolipolysis. Post cavitation or cryolipolysis it is necessary to provide a lymph drainage massage as to support the removal of fluids and toxins from the treated body areas.
Pressotherapy after cavitation or lipo-laser helps to induce the collapsed fat cells to be expelled into the lymphatic system. As well compression therapy helps to release the oedema with unwanted toxic substances that remain post treatment.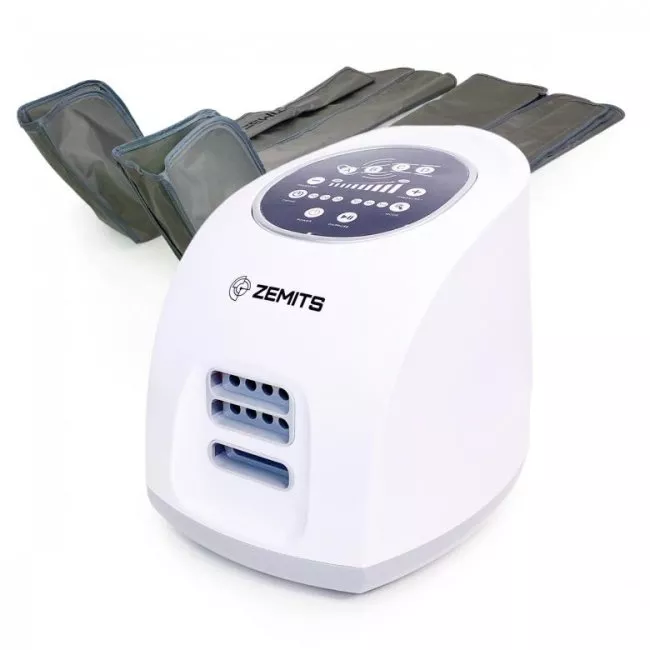 ---
Technical Specifications
Cavitation
Diameter: 4.65"
Cavitation Power: 80 W
Cavitation Frequency: 40 KHz
RF RED Light
Diameter: 4.65"
RF Power: 60 W
RF Frequency: 5MHz
All products at www.advance-esthetic.us website are intended for cosmetic use.
All products at www.advance-esthetic.us website are not intended to treat or diagnose any medical conditions.
Fast shipping
Guaranteed quality of aesthetic equipment
Service
Wide range of products
---
OOMNEX Clioslim Body Contouring Cavitation RF Device
55%
---
Callback
Write your details and our managers in the near future will contact you