We speak English Hablamos Español Falamos portugues Мы говорим по-русски
Showroom Visits by Appointment Only
---
OOMNEX VuurLipo Laser Lipo Machine
42%
---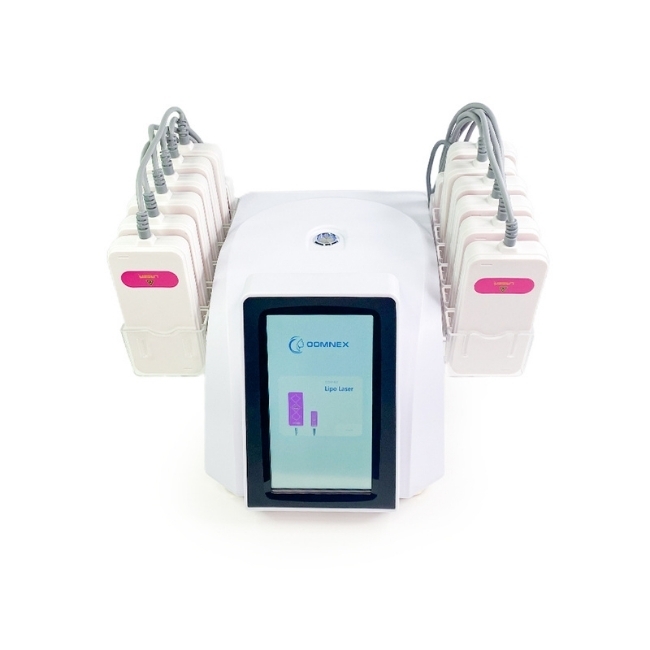 How LipoLaser Works:
The OOMNEX LipoLaser treatment can help to slim and contour the body without any incisions. The fully non-invasive procedure aids in emptying out fat cells by shrinking them down and allowing them to be flushed out by the body's natural lymphatic drainage. This treatment will drastically reduce the appearance of fat deposits in trouble areas over time.
During the treatment, pads dotted with laser diodes are placed on or depending on the device, just above the skin. These laser diodes will penetrate the top layer of the skin to the subcutaneous layer where fats cells are found. Once the laser reaches this layer, it then punctures the fatty cell and allows it to expel fat, glycerol, and any retained water that may be inside the cell.
This mix of liquid fatty content is processed out of the body naturally, but we recommend to add additional lymphatic drainage massage for better results.
---
Benefits of LipoLaser Treatment:
Clients might see results right away, yet the package of six to eight treatments is recommended to achieve maximum results.
And since it's not invasive, there's no downtime.
LipoLaser Treatment is a hands-free technology, which saves time for provider and open an entire new range of treatment that can be offered to client while the diode pads are working:
Vacuum Suctioning Cups for Buttocks Plumping
LED Light Facial
Facial or Face Masks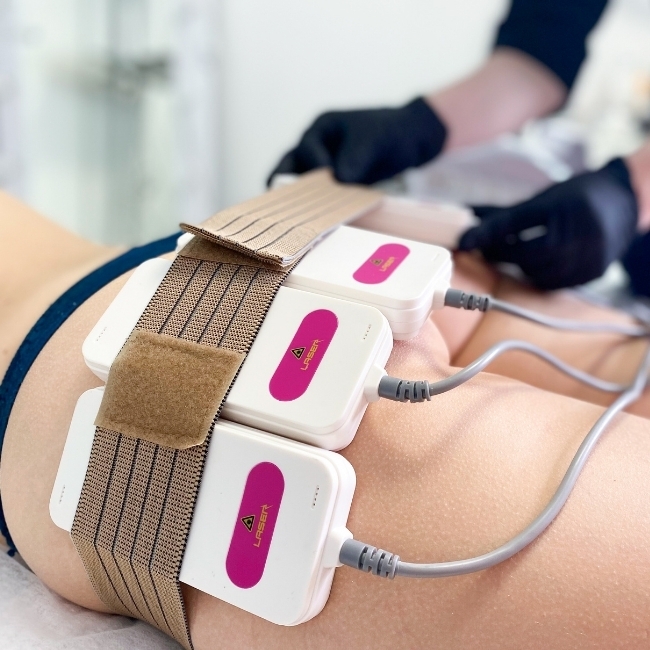 ---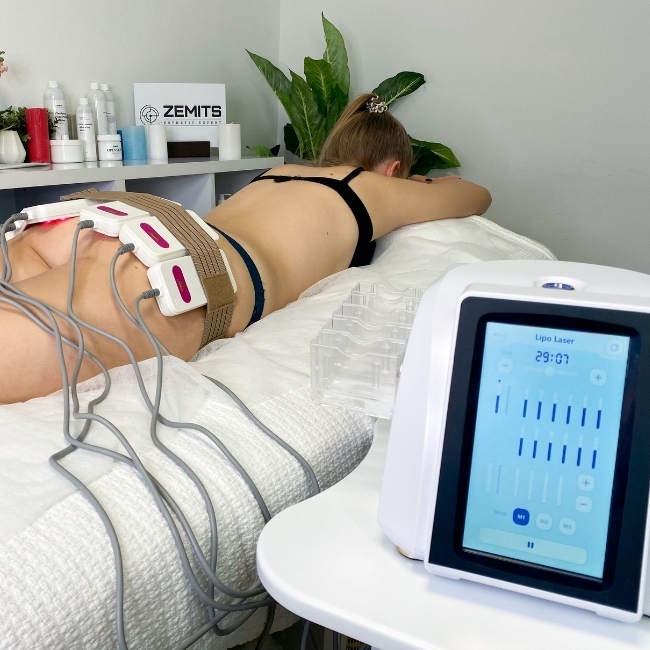 Why Choose OOMNEX VuurLipo:
OOMNEX LipoLaser is a completely non-surgical, non-painful, and non-invasive procedure.
This device has been successfully used in USA and Europe to reduce fat deposits and contour the body silhouette.
How Much for LipoLaser Treatment Session
The cost differs depending on the treated area and the duration of the treatment. On average lipolaser treatment takes about 30 to 60 minutes.
---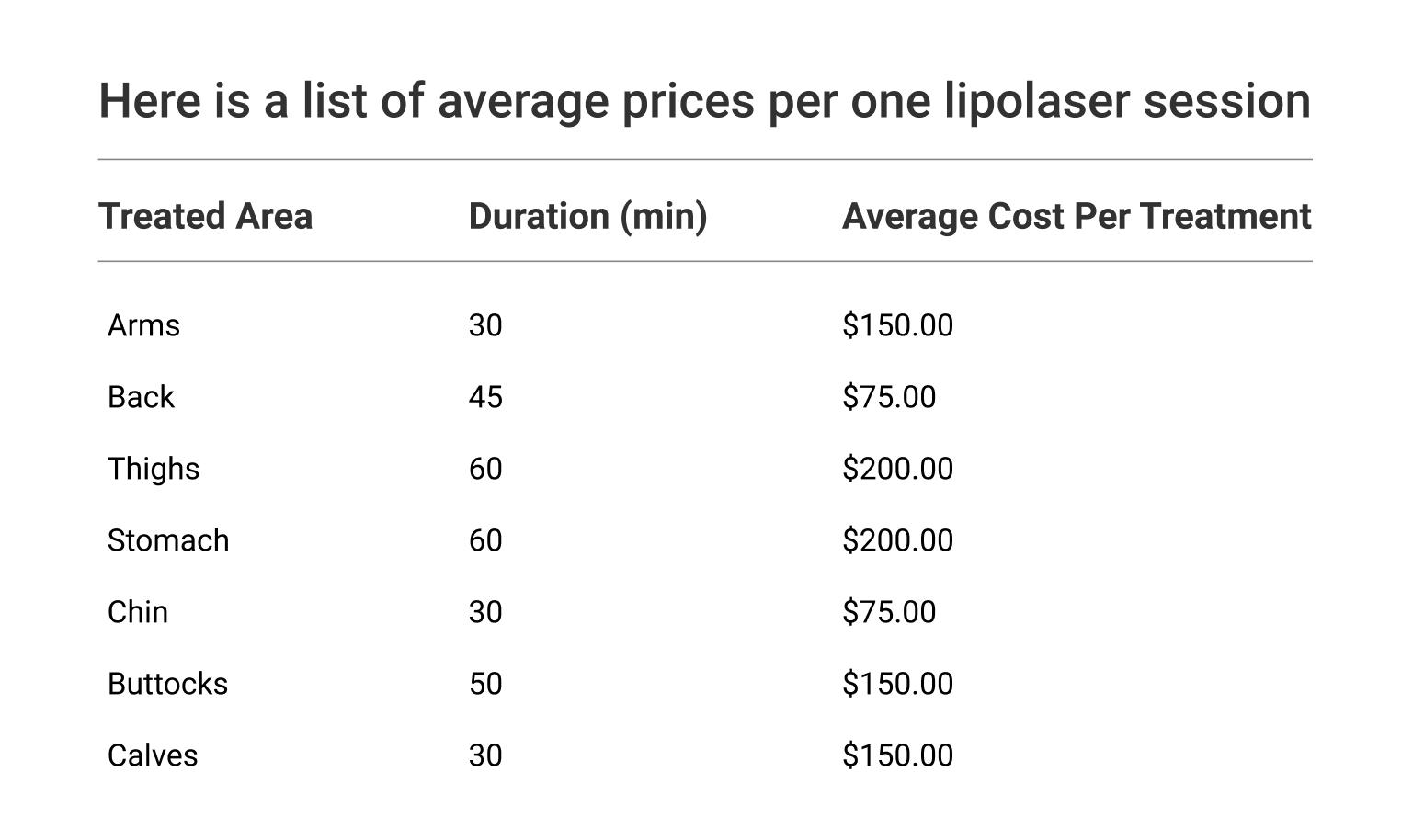 LipoLaser Post-Treatment Recommendations
Recommend your clients to drink lots of water

Workout within 4-6 hours after the lipolaser treatment

Avoid carbs 2 hours before and after the treatment
---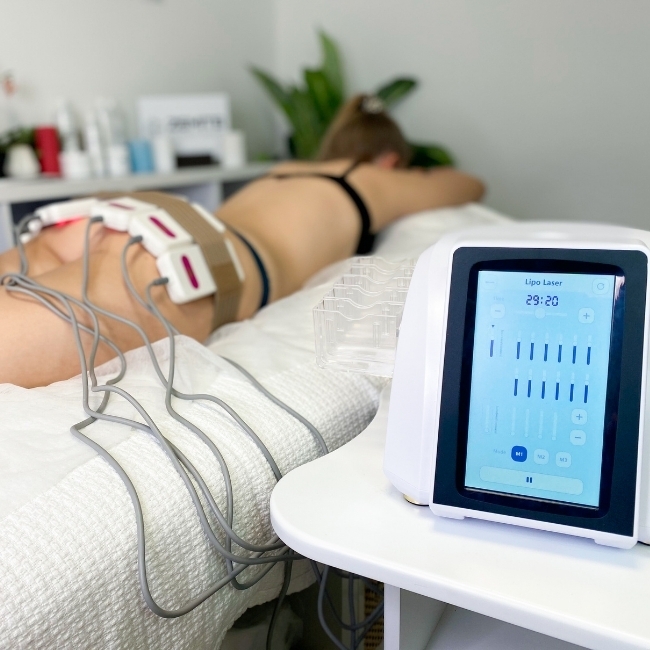 Training
A-Esthetic certified educators have 30+ years of experience.
The way we see it - knowledge is power. This is why A-Esthetic is happy to provide complimentary, personalized training via video call with every purchase.
We aim to help you totally understand your new equipment and succeed in performing new treatments.
In sharing the professional knowledge of our equipment and the treatment methods behind them, we aim to help you boost your business with the confidence and skills needed to provide real results-driven treatments.
From the success stories of our customers, we've learned that a personalized, detailed, professional training along with an outstanding customer service to back the products were crucial factors in allowing them to take their business to the next level successfully.
---
Technical Specifications:
Electrical Source: 110 V. 50 Hz
G.WT: 35 lbs
Number of pads: 12 large pads; 2 small pads
Diode Power:
Wavelength: 635nm ~650nm
Energy output: 252 mw
Mains power output: 100VA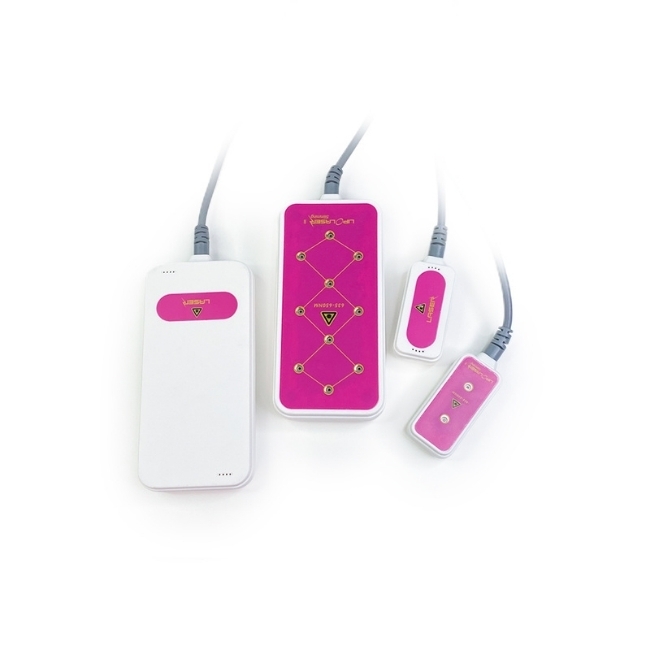 ---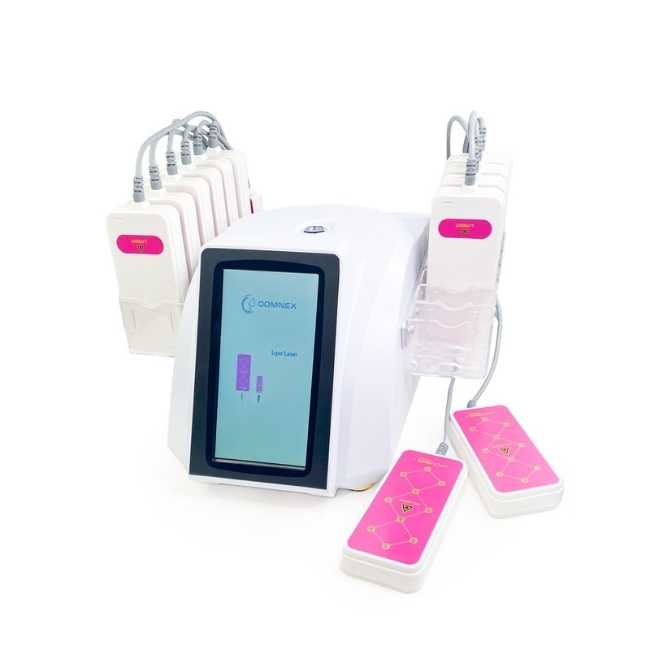 What comes in set with your OOMNEX VuurLipo
OOMNEX VuurLipo System
12 large diode pads
4 small lipolaser pads
Set of elastic bandages
Set of acrylic holders
Users Manual
One-Year Warranty
---
All products at www.advance-esthetic.us website are intended for cosmetic use.
All products at www.advance-esthetic.us website are not intended to treat or diagnose any medical conditions.
Fast shipping
Guaranteed quality of aesthetic equipment
Service
Wide range of products
---
OOMNEX VuurLipo Laser Lipo Machine
42%
---
Callback
Write your details and our managers in the near future will contact you