We speak English Hablamos Español Falamos portugues Мы говорим по-русски
Showroom Visits by Appointment Only
Exclusive distributor of Zemits in the US
Worldwide Shipping
---
Zemits GlacierFacial Cryo Infusion Device
8%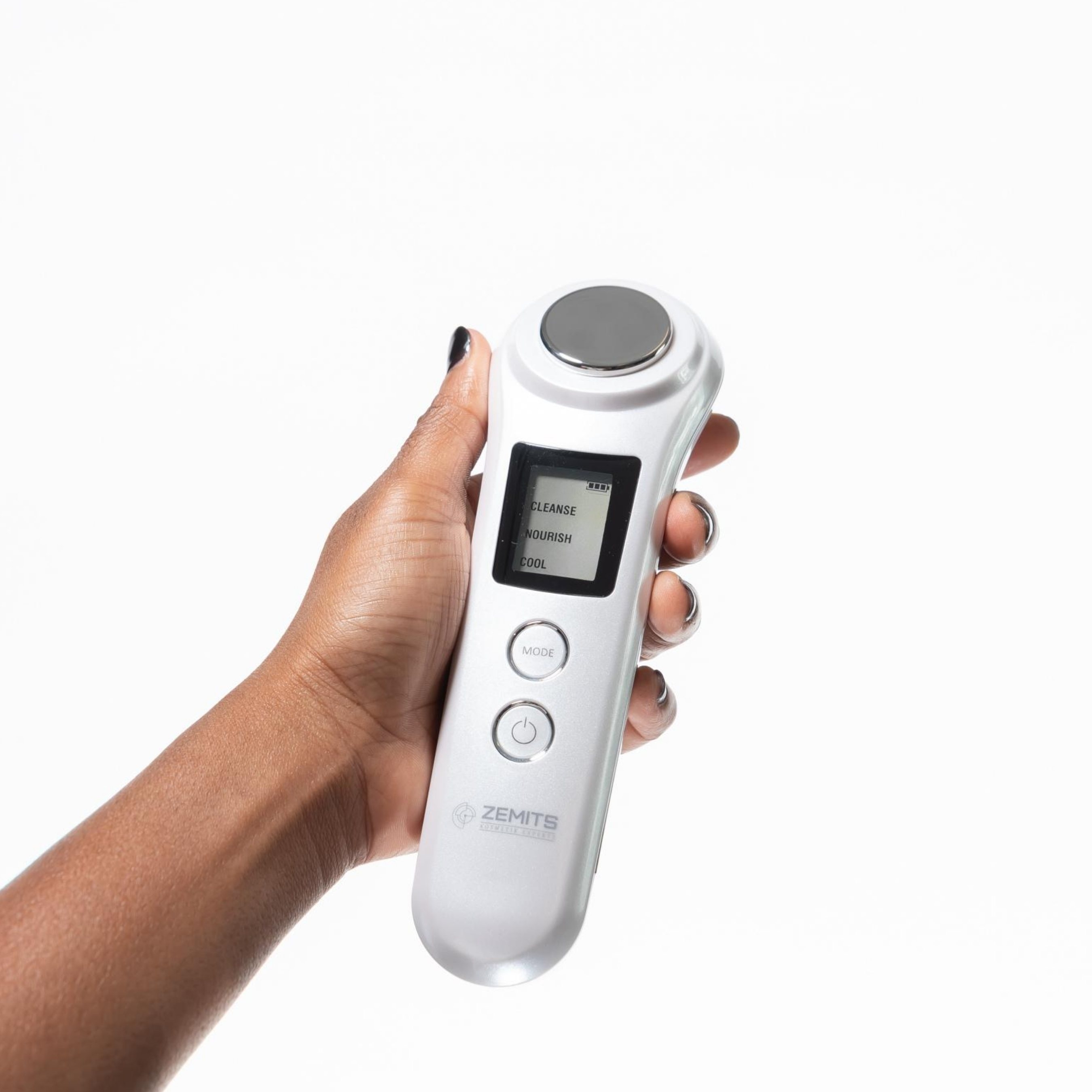 About Zemits GlacierFacial
The Zemits GlacierFacial is the newest system for professional facial services.
Zemits GlacierFacial combines the perfect synergy of CRYO skin toning and deep skin infusion with any serum of your choice, using heating and galvanic technologies.
Zemits GlacierFacial performs the following treatments:
Cleansing

Hydration

Rejuvenation

Infusion






How does Zemits GlacierFacial work?
Zemits GlacierFacial combines 3 technologies into one powerful device:
Cryo Cooling Treatment for Skin toning

Hot to open pores before cleansing and extractions

Galvanic infusion for deep serum penetration.
This procedure actively cleanses, firms, and hydrates the skin. Through the use of heating technology to prepare the skin for infusion. Cryotherapy was designed to tone and lift the skin, also to reduce inflammation after any abrasive facial.
Galvanic therapy is a great technology to cleanse and nourish the skin.
Zemits GlacierFacial is a perfect tool to add to your facial treatment room.
Zemits GlacierFacial provides the following 3 treatments:
Nourishing

Revitalizing

Hydrating
This smart, wireless device offers you up to 8 hours of treatment time on a single charge for a more practical and effective treatment tool in your room.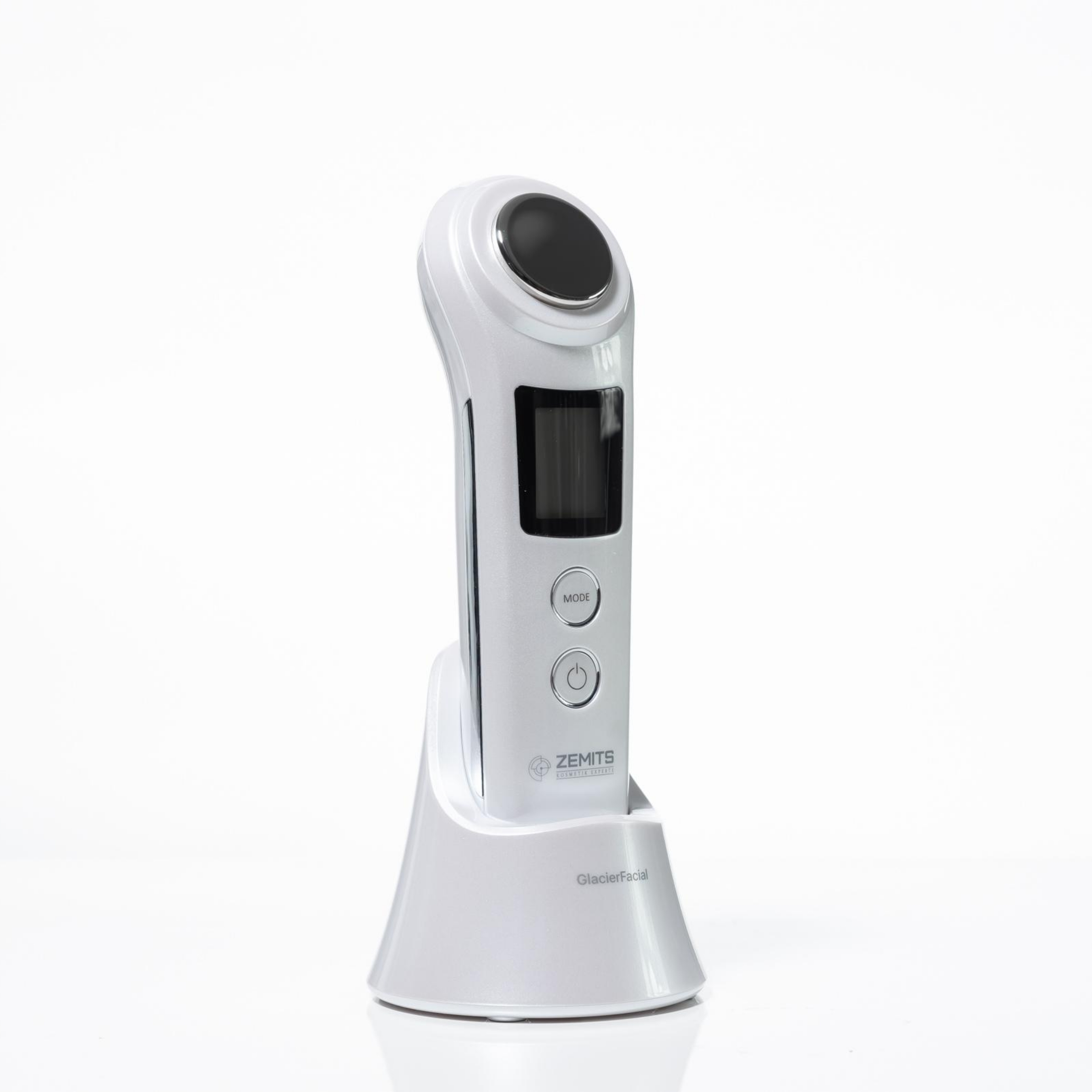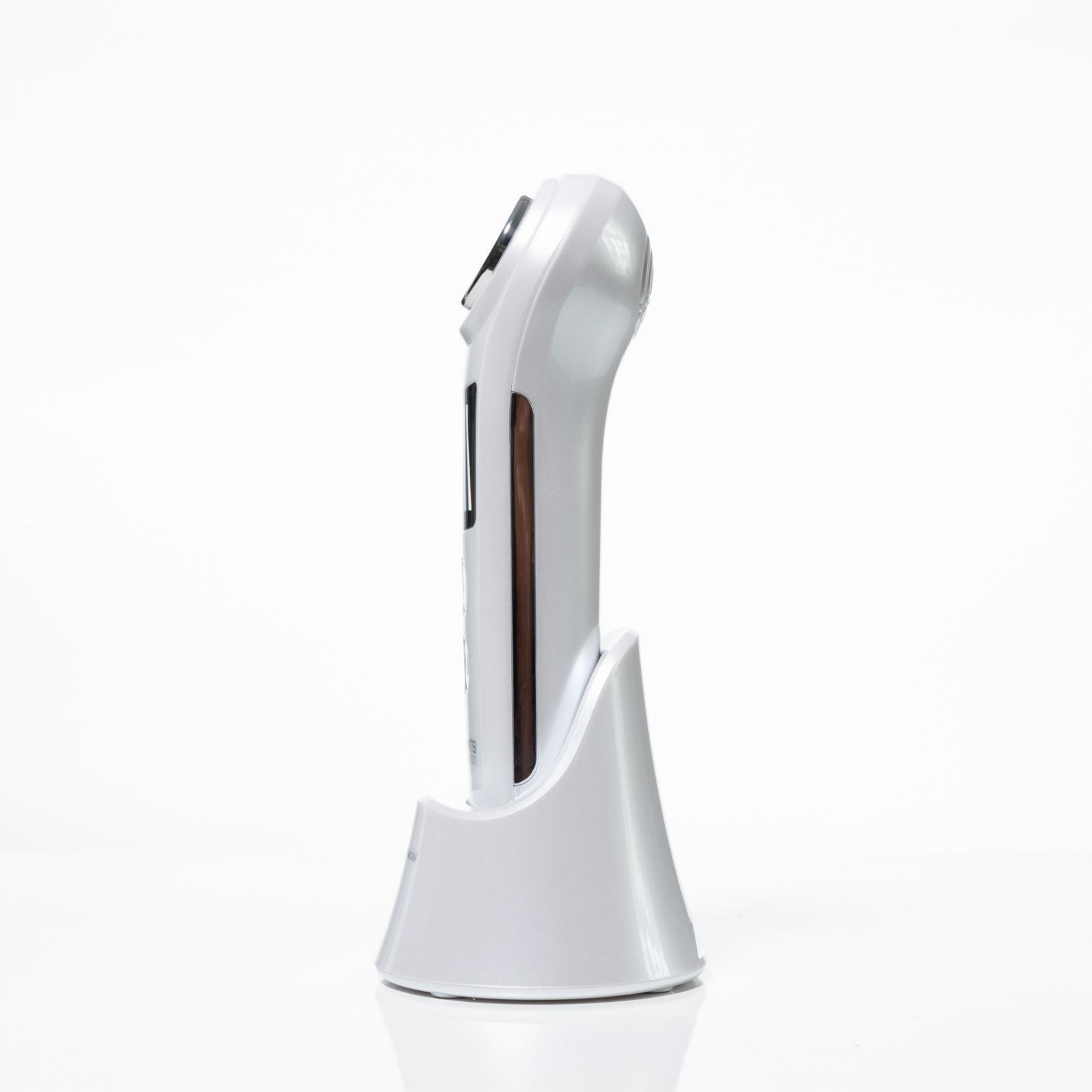 What are some of the top benefits of the Zemits GlacierFacial?
No down-time after the treatment

A perfect add-on to any facial treatment

A safe and effective stand-alone treatment

Low maintenance

Smart and user-friendly operating system

Three stand-alone or combinable features
What problems can it solve?
Treatment results with the Zemits GlacierFacial:
Refines pores

Helps even skin tone

Improves elasticity

Improves skin texture

Hydrates skin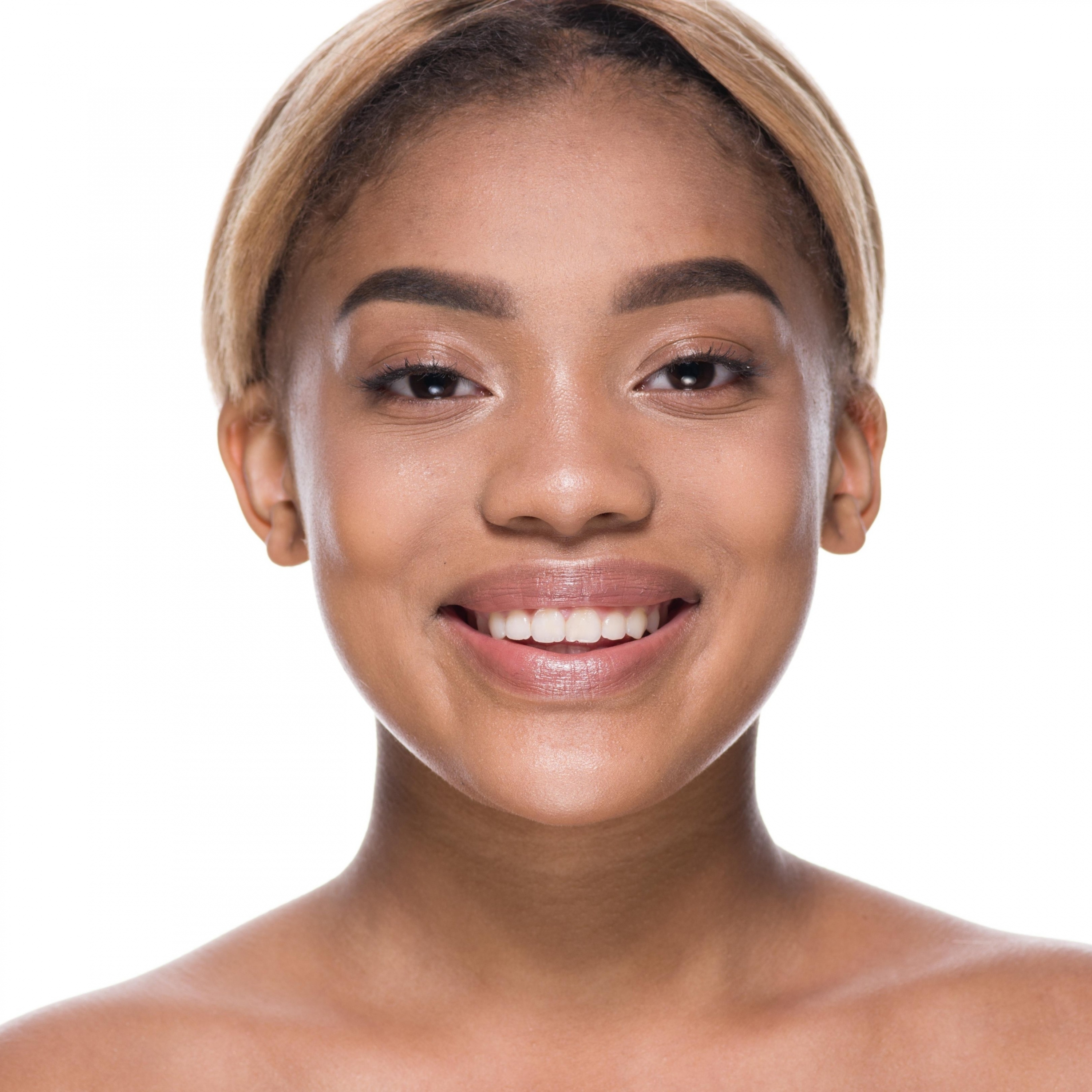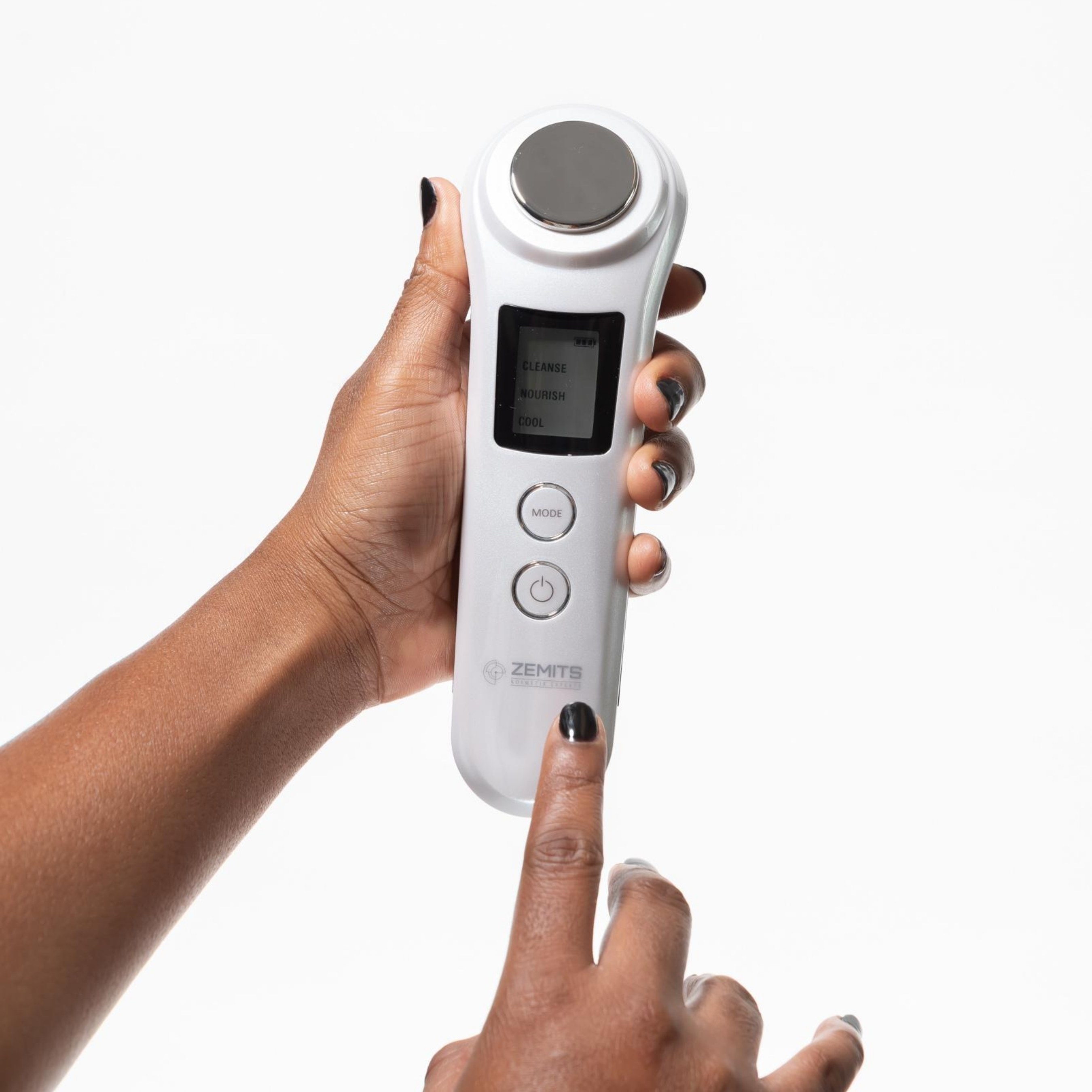 Zemits GlacierFacial Design
The Zemits GlacierFacial is a specially crafted handheld esthetic device made to comfortably fit the operator's grip for convenient and effective facial treatments.
Just apply a conductive gel or lotion to the skin and the smooth metal surface makes it easy to glide across your client's skin.
This smart wireless system operates for up to 8 hours once fully charged.
Consumables and Maintenance
Consumable Cost:
One of the most beneficial features of the Zemits GlacierFacial is that you have complete control of your consumable cost.
All that is needed is a conductive gel or serum.
Consumable cost varies depending on whatever conductive gel is used.
Maintenance:
The easy maintenance Zemits GlacierFacial simply needs to be disinfected and charged before each use.
The device can be disinfected with alcohol.
Products to Use with
The perfect products to use the Zemits GlacierFacial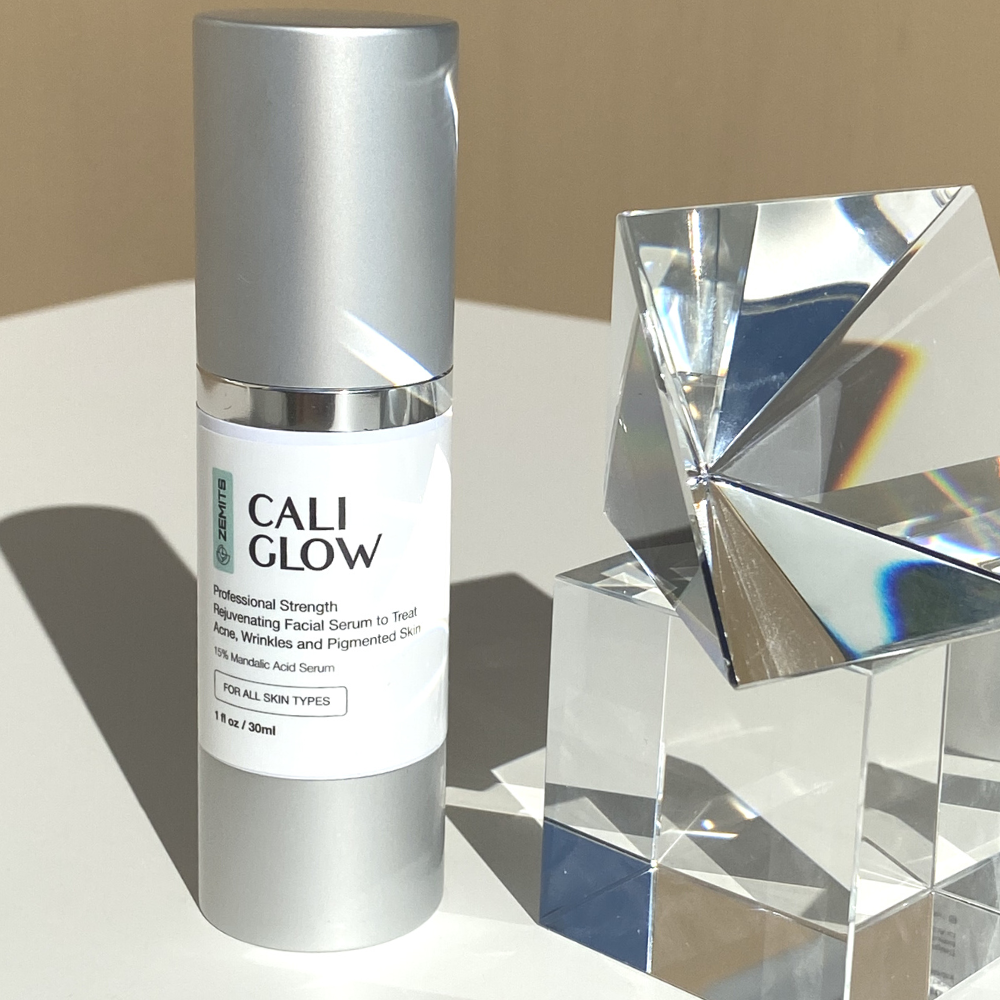 2. Zemits HydroWonder Superior Plumping & Hydrating Hyaluronic Acid Serum
The Zemits HydroWonder is full of densely concentrated hyaluronic acid to provide a deep and intensive hydrating feel. The HydroWonder is excellent for hydrating as well as for its anti-aging properties. The serum combats signs of aging such as fine lines, wrinkles, texture, and overall tone as it boosts the production of collagen.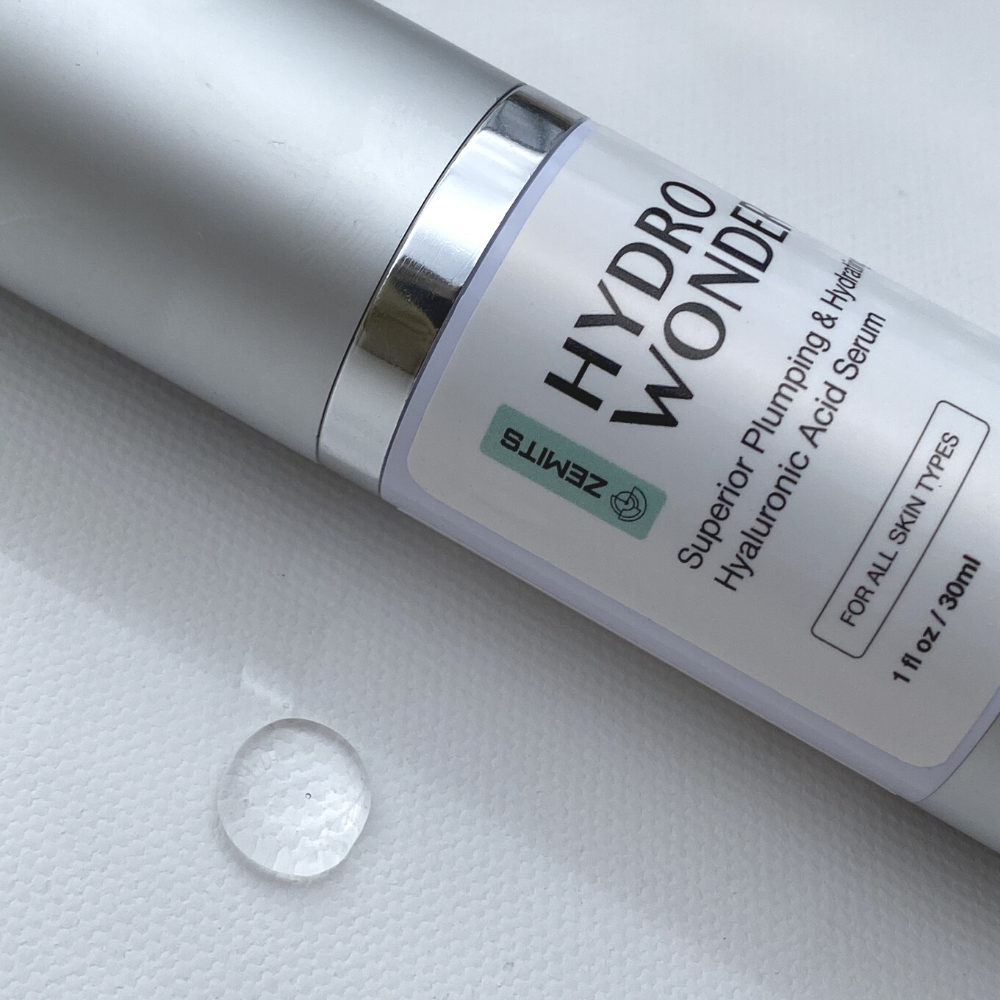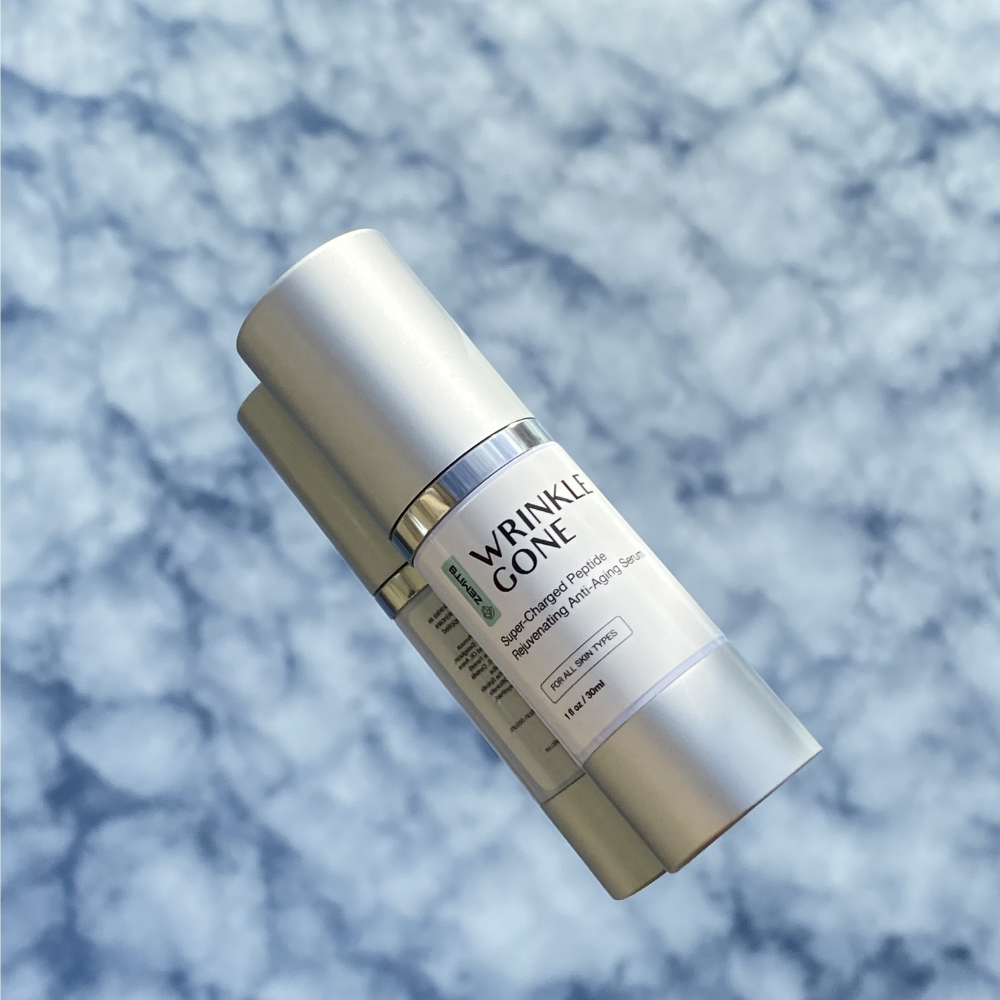 4. Zemits InstaRevival Deep Hydrating Conductive Gel
This deeply hydrating conductive gel mask conducts ultrasound and microcurrent and helps to hydrate and refresh the skin. Active ingredients in Zemits Insta Revival Mask help to re-establish the lipid barrier functions and reduce dry, scaly skin conditions.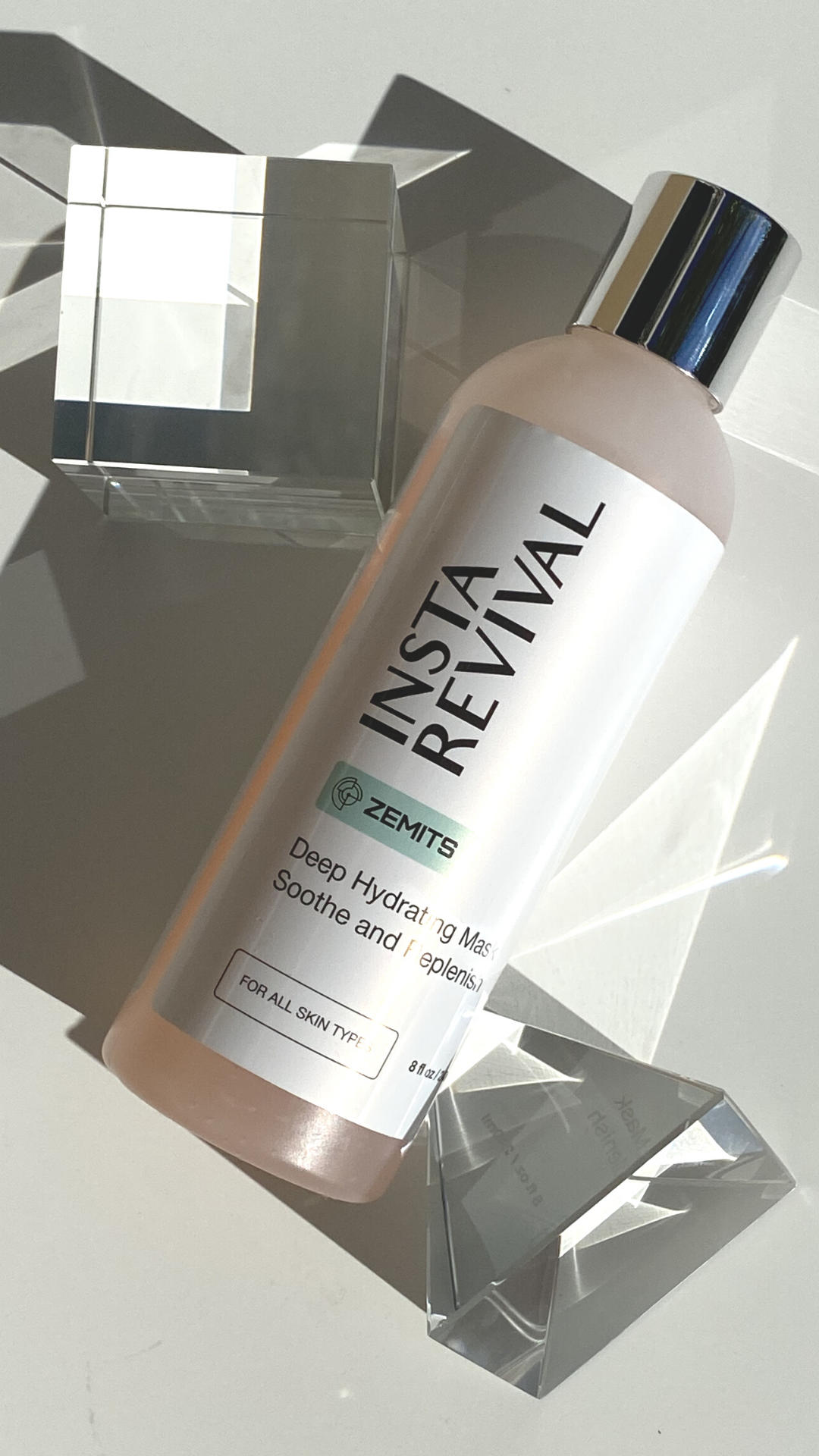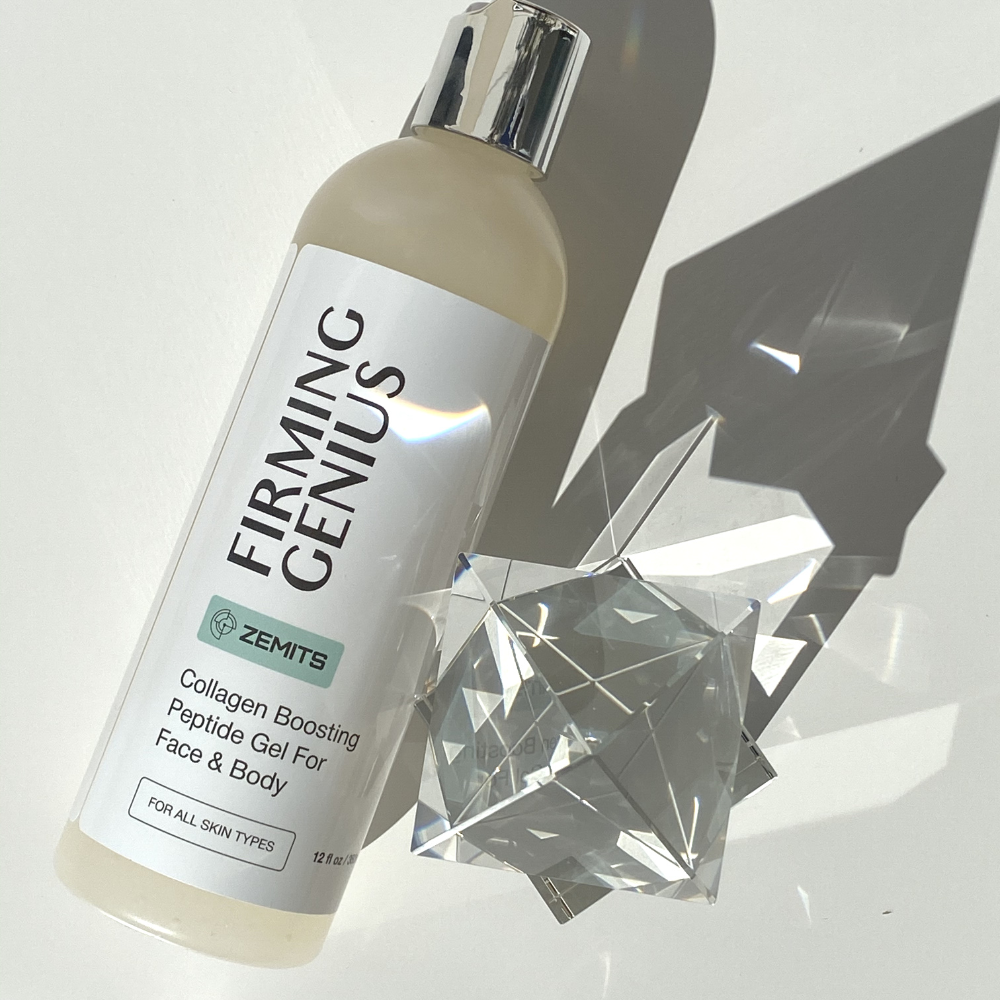 5. Zemits FirmingGenius Collagen Boosting Peptide Gel
The Zemits Firming Genius is a powerful combination of conductive and skin rejuvenating properties. The natural active ingredients make this gel a "Must Have" in every treatment room, as it is suitable for a majority of the most popular treatments and also has incredible collagen-boosting features. The Zemits Firming Genius gel is hypoallergenic, non-irritating, and non-greasy. It is a lightweight silky gel that deeply hydrates the skin, conducts the treatment energy, and protects the skin against dehydration.
Technical Specifications
| | |
| --- | --- |
| Size: | 17.75 x 5.66 x 4.8 cm |
| Weight: | 7 oz |
| Power consumption: | 5W |
| Cold temperature: | 6 ± 2ºC |
| Heating temperature:Heating temperature: | 42 ± 2ºC |
| Positive ion voltage: | 9V ± 1V |
| Negative ion voltage: | 15V ± 1V |
| Dimension: | 9.1L X 4.3W X 3.5H |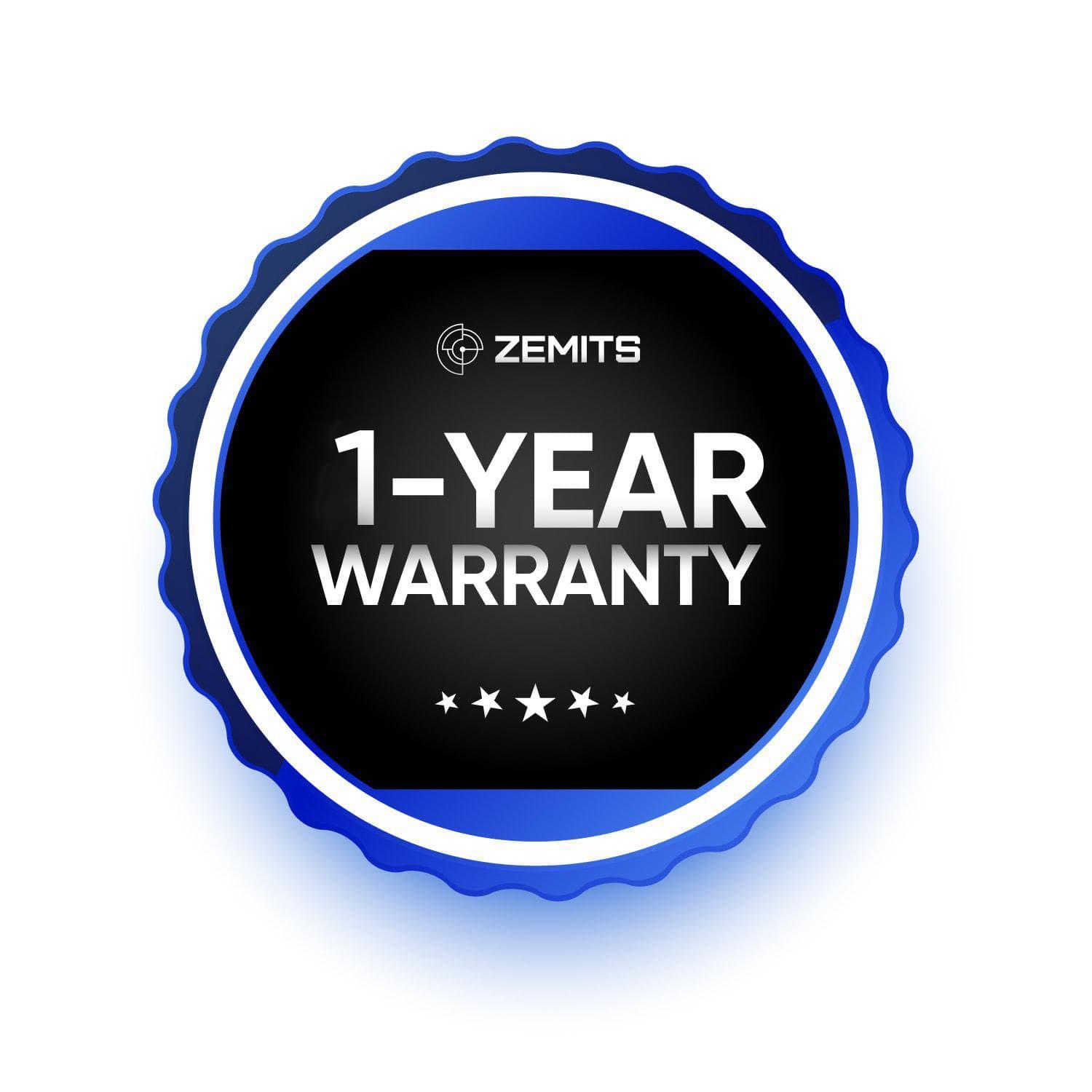 Zemits Clients
More info ›
All products at www.advance-esthetic.us website are intended for cosmetic use.
All products at www.advance-esthetic.us website are not intended to treat or diagnose any medical conditions.
Fast shipping
Guaranteed quality of aesthetic equipment
Service
Wide range of products
Zemits GlacierFacial Cryo Infusion Device
8%
Callback
Write your details and our managers in the near future will contact you