We speak English Hablamos Español Falamos portugues Мы говорим по-русски
Showroom Visits by Appointment Only
Exclusive distributor of Zemits in the US
Worldwide Shipping
---
OOMNEX TightLite Microcurrent LED Light System
Specials for Licensed Pros
Disclaimer
This esthetic device is intended for cosmetic use only. This esthetic device is not intended to be used to treat or diagnose any medical condition.
This esthetic device is intended to be used by estheticians and skincare providers. This esthetic device is not intended to be used by doctors or healthcare providers.
This esthetic device is not intended to be used in medical nor surgical purposes. This esthetic device does not affect the structure of deep skin tissues.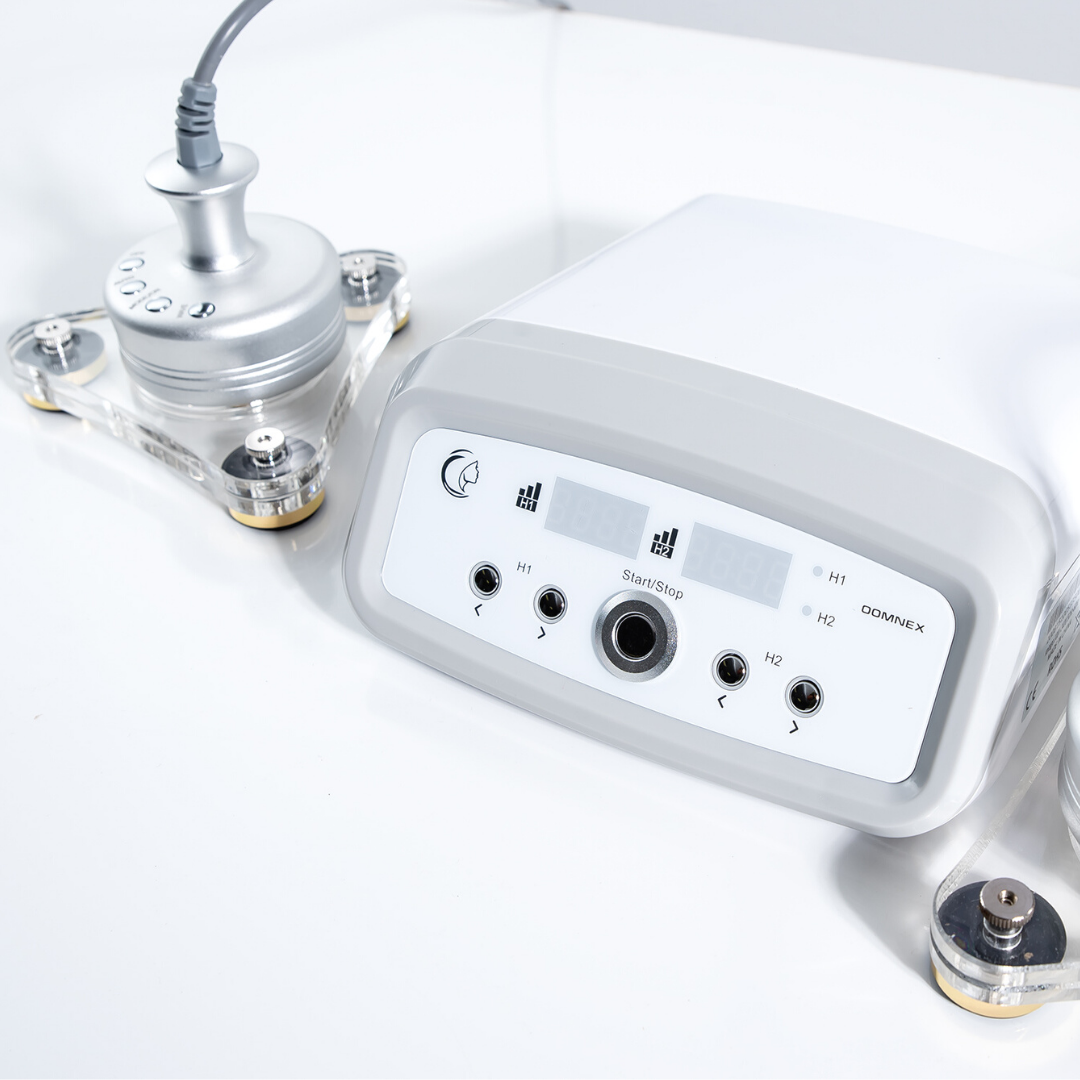 About OOMNEX TightLite Microcurrent LED Light System
The all new Oomnex TightLite is a unique system combining the synergetic capabilities of microcurrent and LED light to give you the perfect working tool to combat a wide range of skin issues.
Oomnex TightLite can help to:
Improve acne scarring

Reduce acne inflammation

Refine pores

Support sun-damaged skin
This specially designed compact unit offers LED and microcurrent. Oomnex TightLite has seven different colors to choose from when treating different skin conditions. This compact device also has a very user-friendly system making it a must have for any treatment room.
The Power of MicroCurrent LED Treatment
Microcurrent massage stimulates gentle electric pulsation.
The gentle microcurrent massage helps to:
improve skin condition

stimulate lymphatic drainage

tighten and firm the skin

increase local blood circulation.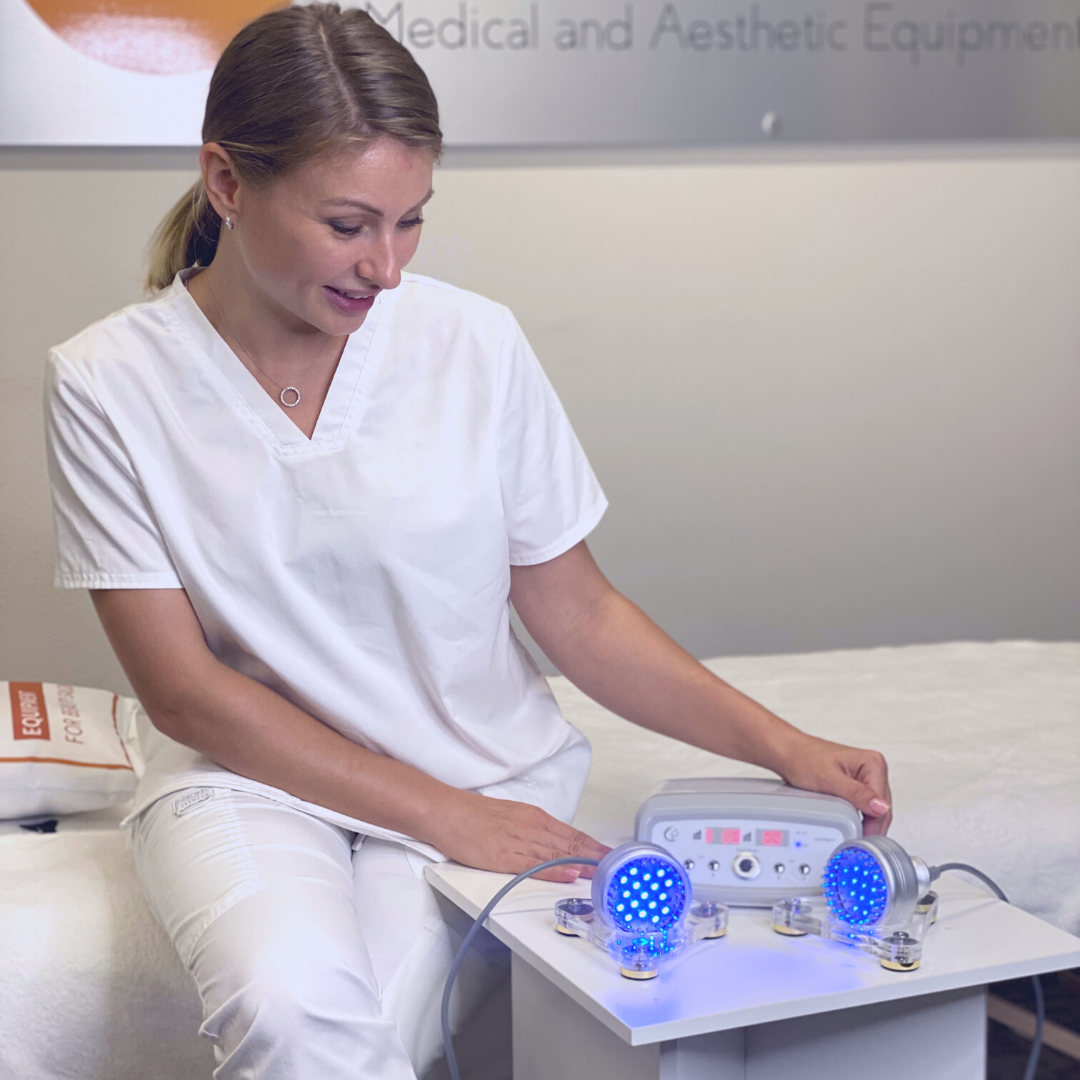 Benefits of LED Light Therapy
Red - Helps eliminate wrinkles
Yellow - Helps to improve lymphatic flow
Green - Great to be used for sensitive skin
Light Blue - Helps to reduce inflammation
Blue - Great to be used for acne-prone skin
Oomnex TightLite Design
The Oomnex TightLite is built into a compact case making it easy for the stationary or traveling esthetician.
The two handpieces are identical microcurrent LED applicators for treatment on both sides of the face at once.
Each applicator has 17 individual LED bulbs for effective LED facial.
The system also comes with two acrylic holders for each microcurrent LED applicator to keep the applicators stationary when not in use. You can use it in the following modifications:
Only Microcurrent
Only LED Light
Combined application of LED Light and Microcurrent
You also have the freedom to choose either you prefer working with one handpiece or both of them simultaneously.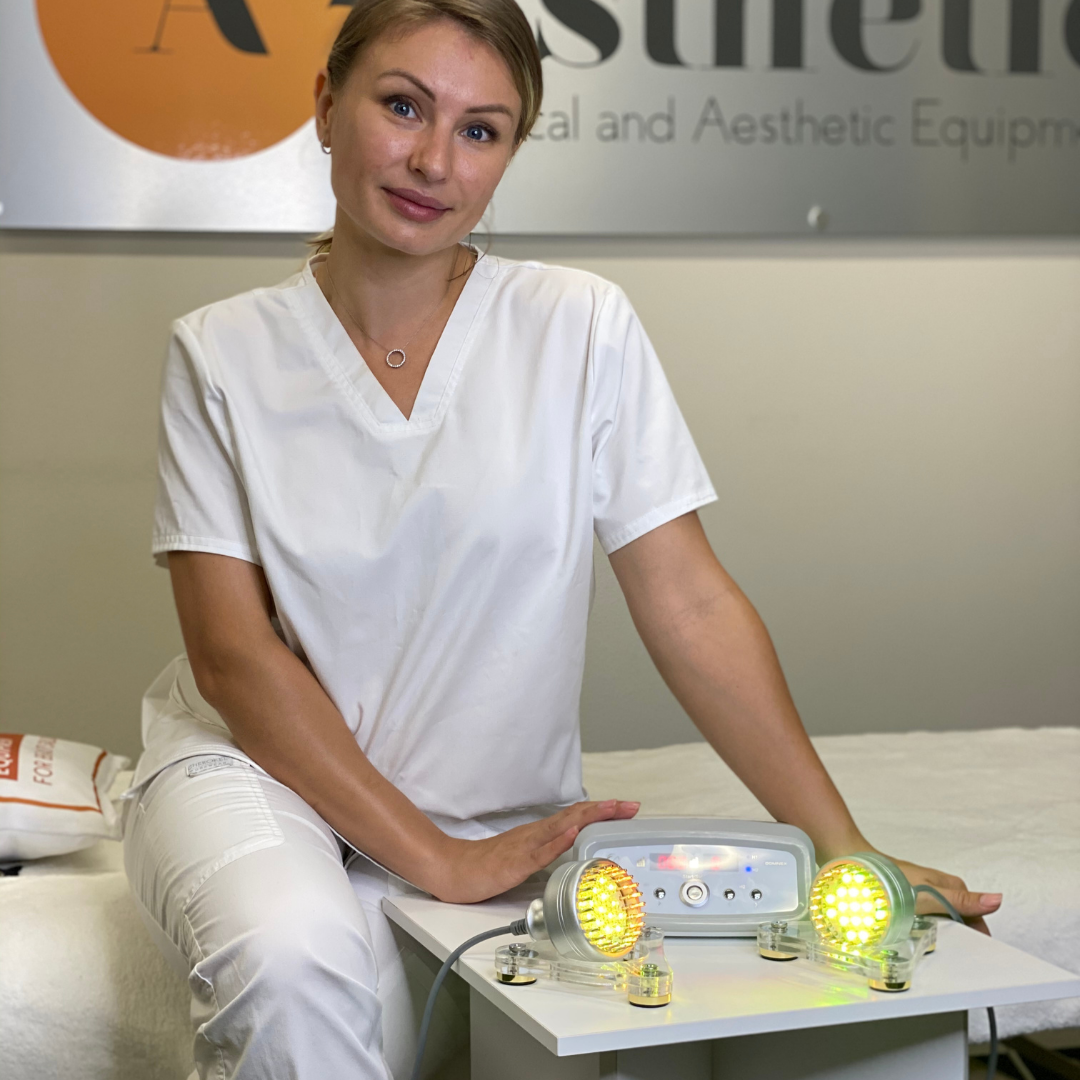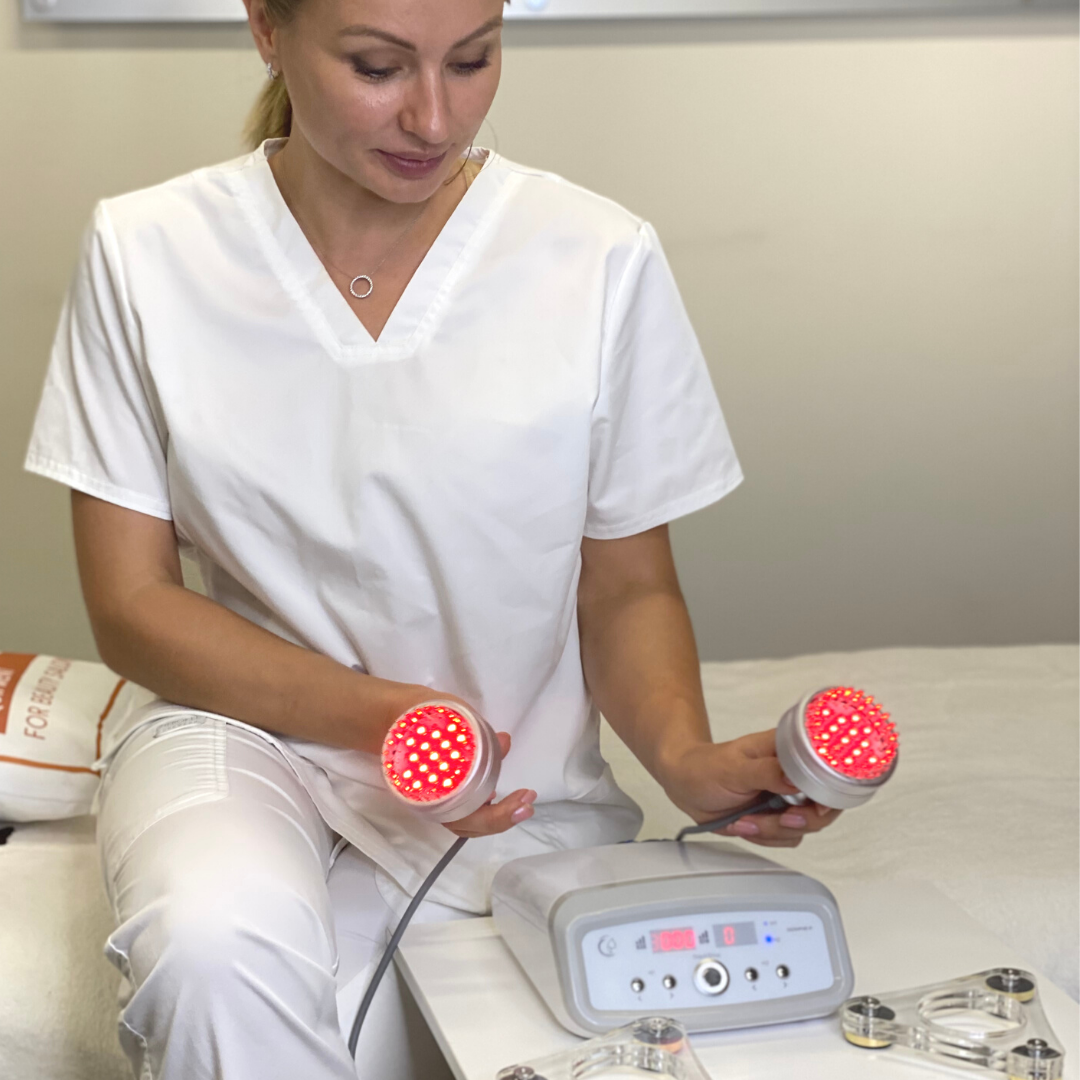 The Power of LED & Microcurrent Synergy
The amazing synergy of microcurrent with different LED Light colors, doubles the positive effects on the skin.
OOMNEX TightLite helps to:
Lighten and decrease dark eye circles
Improve skin appearance
Increase healthy skin glow
Products to Use with
The perfect products to use the Oomnex Tighlite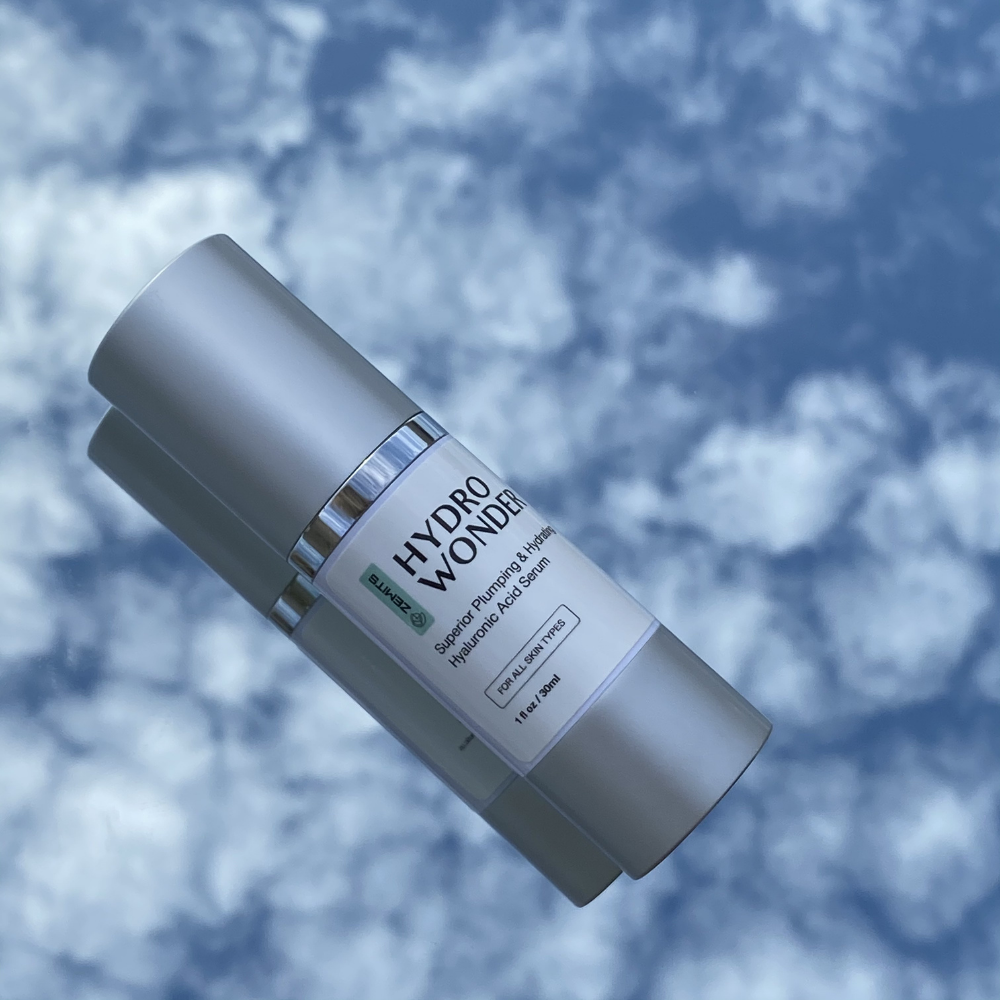 1. Zemits HydroWonder Superior Plumping & Hydrating Hyaluronic Acid Serum
The Zemits HydroWonder is full of densely concentrated hyaluronic acid to provide a deep and intensive hydrating feel. The HydroWonder is excellent for hydrating as well as for its anti-aging properties. The serum combats signs of aging such as fine lines, wrinkles, texture, and overall tone as it boosts the production of collagen.
2. Zemits CaliGlow Professional Strength Rejuvenating Facial Serum
A beautiful Mandelic Acid Serum for safe skin peeling. Mandelic Acid is an AHA (alpha hydroxy acid) that is found naturally in bitter almonds. Mandelic acid has a much larger molecular structure which causes significantly less irritation.
3. Zemits FirmingGenius Collagen Boosting Peptide Gel
The Zemits Firming Genius is a powerful combination of conductive and skin rejuvenative properties. The natural active ingredients make this gel a "Must Have" in every treatment room, as it is suitable for a majority of the most popular treatments and also has incredible collagen boosting features. The Zemits Firming Genius gel is hypoallergenic, non irritating and non greasy. It is a lightweight silky gel that deeply hydrates the skin, conducts the treatment energy and protects skin against dehydration.
4. Zemits WrinkleGone Super-Charged Peptide Rejuvenating Anti-Aging Serum
The Zemits WrinkleGone does not work like products such as Botulinum toxin in paralyzing the muscles. Instead, it works effectively in targeting wrinkles caused by muscle activity, such as around the corners of eyes and mouth area.
5. Z-Salicpure Skin Purifying HydroPeeling Solution
The Z-SalicPure is a multi-action serum made to treat oily and congested skin. The wonderful combination of Salicylic Acid and Willow Bark gently exfoliates the skin to prevent any pore build-up of dirt and sebum. The skin is left with a visibly radiant and hydrated complexion.
6. Zemits InstaRevival Deep Hydrating Conductive Gel
This deeply hydrating mask instantly helps to hydrate and refresh the skin. Due to its strong calming properties, it is wonderful for post-treatment of microdermabrasion and peels to calm and renourish the skin. It also helps immediately hydrate the skin.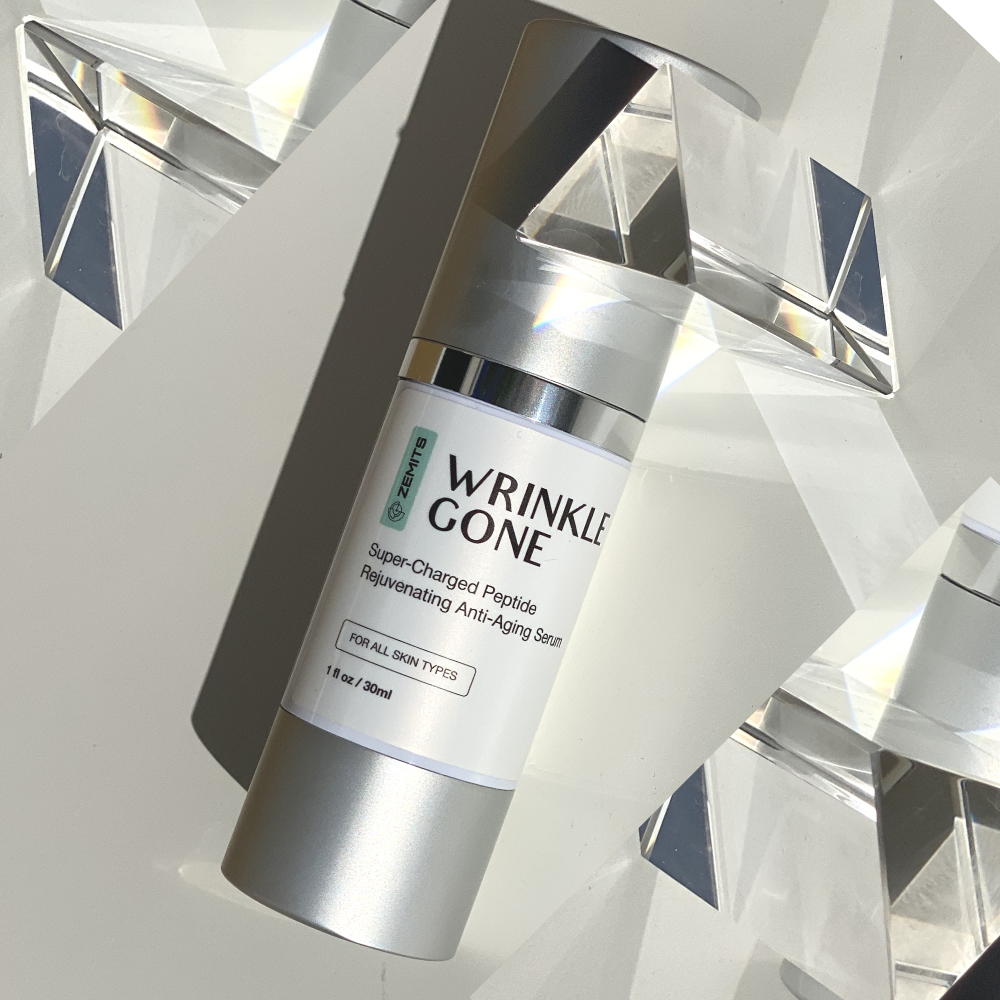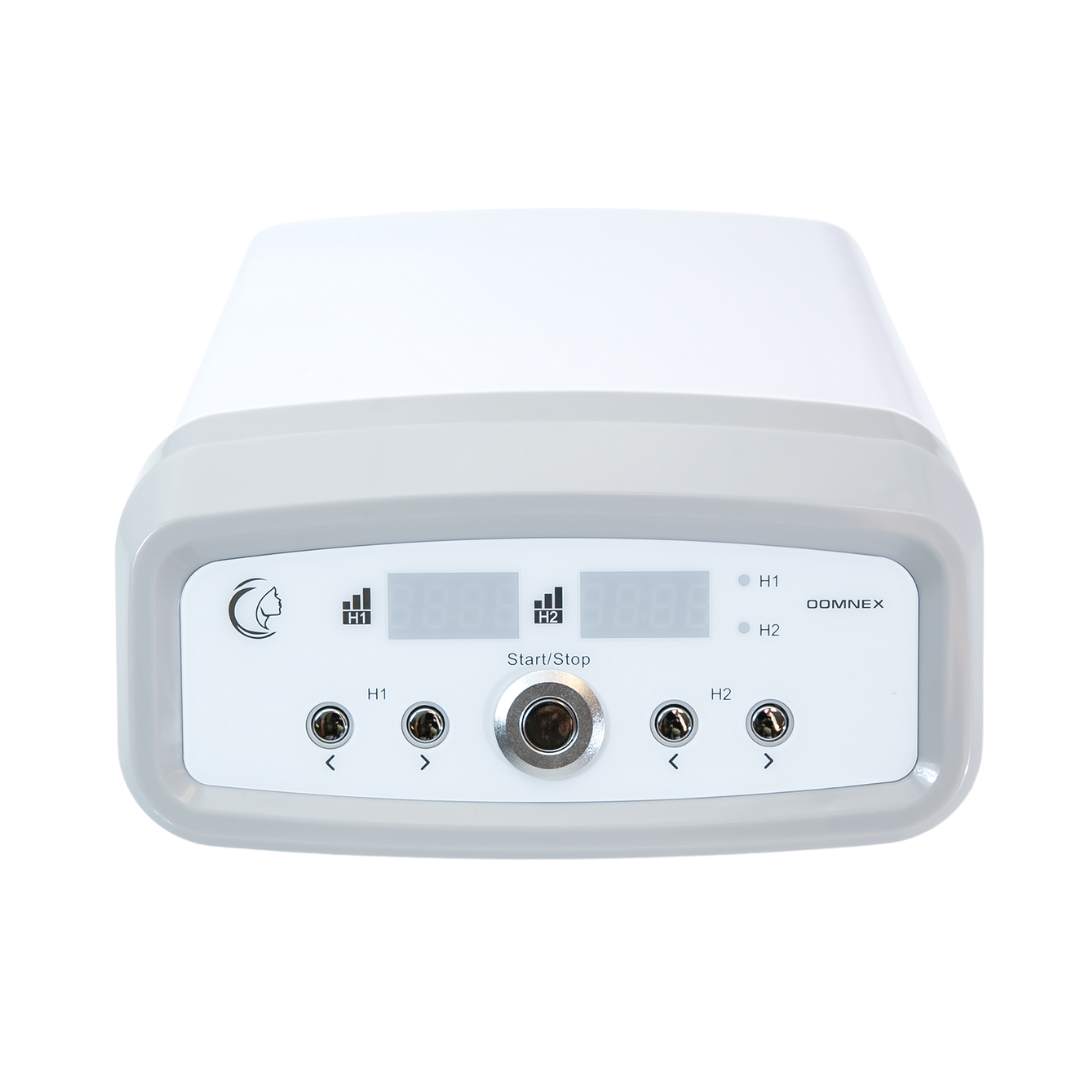 Technical Specifications
Voltage: 100 V / 110 V
Frequency: 50 Hz - 60 Hz
Power consumption: 15 watts
Pulse frequency: 2.5-5 kHz
Microcurrent voltage: 36 V
Microcurrent therapy power: 5-15 W
LED Light Power: 60 mW
Dimension: 13.4 L X 10.2W X 3.9 H
Weight: 1,5 Ibs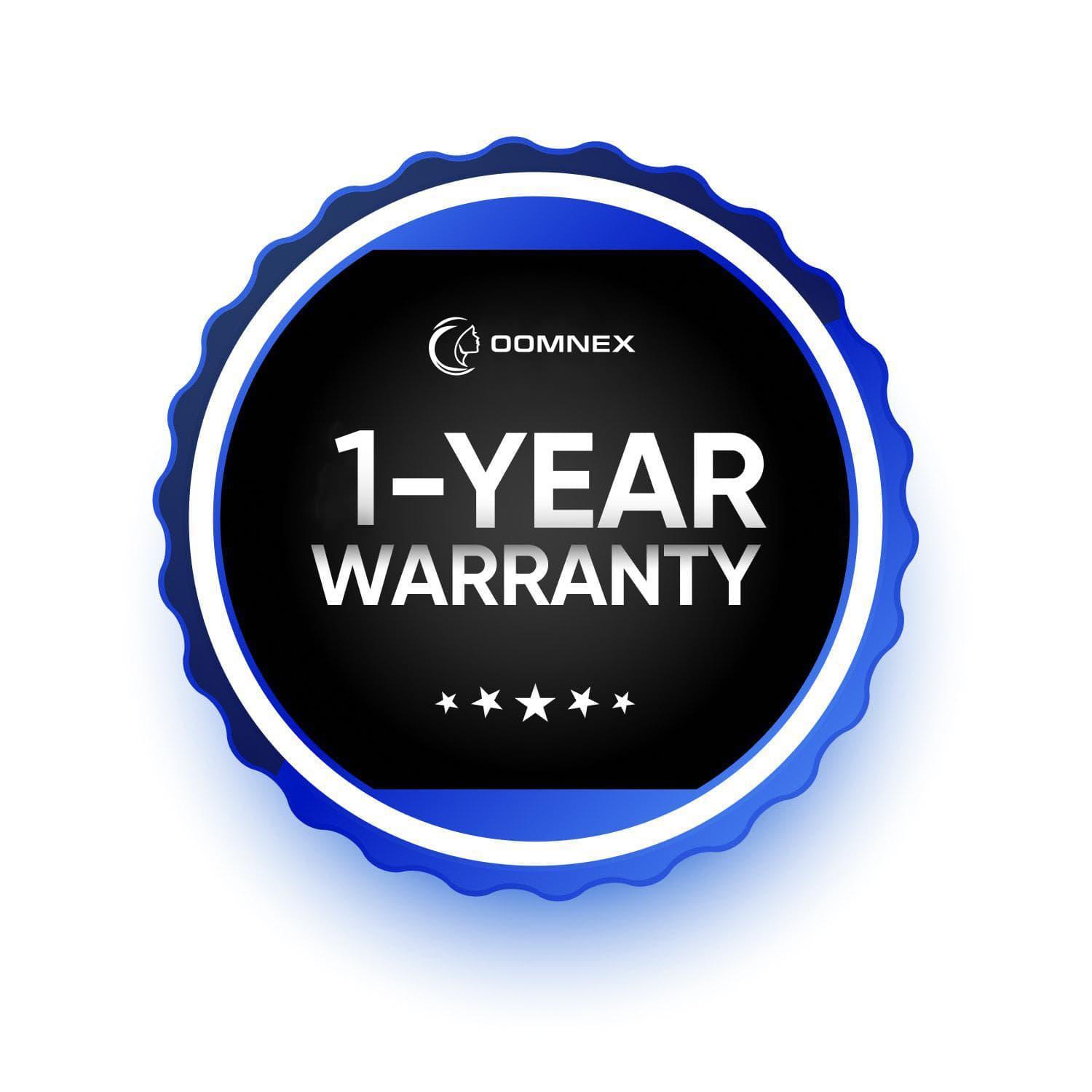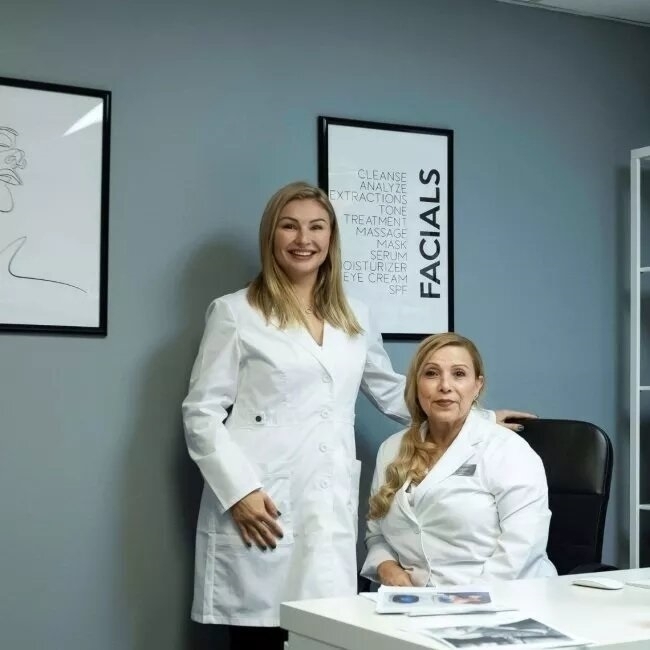 A-Esthetic's certified educators have 30+ years of experience.
With our combined experience, we have created the most complete and advanced online training course.
You will have completely FREE access to the customized online training course and Q&A session with our educators.
We will provide you with the Certificate of Completion after you successfully complete your training course.
Zemits Clients
More info ›
All products at www.advance-esthetic.us website are intended for cosmetic use.
All products at www.advance-esthetic.us website are not intended to treat or diagnose any medical conditions.
Fast shipping
Guaranteed quality of aesthetic equipment
Service
Wide range of products
OOMNEX TightLite Microcurrent LED Light System
Callback
Write your details and our managers in the near future will contact you