We speak English Hablamos Español Falamos portugues Мы говорим по-русски
Showroom Visits by Appointment Only
---

---
---
ZEMITS 6 in 1 Facial Machine Zemits Leon Plus is the new generation of professional esthetician equipment. This 6 in 1 machine provides remarkable facial treatment. It combines 6 of the most profitable and effective treatment methods that can be used together or separately.
Visible results are evident after a single treatment; subsequent treatments provide cumulative effects and show dramatic results.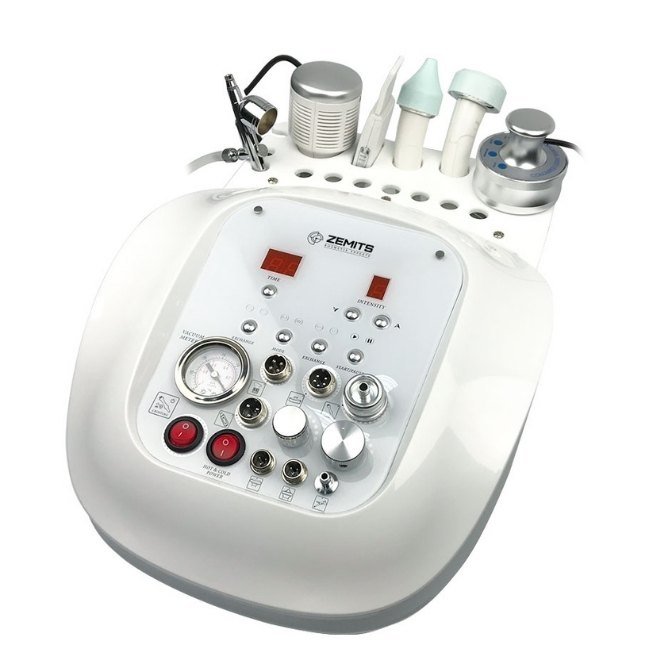 Functions of ZEMITS 6 in 1 Facial Machine Leon Plus:
Ultrasonic skin scrubber 
Ultrasound therapy
Diamond Microdermabrasion
LED Light therapy+ microcurrent
Cold therapy
Oxygen infusion 
---

The ultrasonic skin scrubber
The ultrasonic skin scrubber enables such procedure as facial cleansing. Methods of ultrasonic facial cleansing is based upon the creation of cavitation effect - the transition of water molecules from a liquid state to vaporized state. In concerns also water molecules on the skin surface that results into the destruction of cell-to-cell linkages in the epidermis in a way that facilitates the intensive rejection of dead cells and cleaning of oil glands ducts, narrowing of enlarged pores.
Effects of ultrasonic skin cleansing:
skin cleansing
straighten of the skin relief
superficial peeling – removal of keratinized cells of epidermis superficial layer
sebo-regulating effect on greasy and spongy skin
bleaching of pigmented spots, skin whitening
correction of average depth forehead wrinkles, lateral canthal lines, neck, and decollete area wrinkles
scars revision after injuries and surgical intervention
preventive measures against skin aging, skin turn over
skin lifting
skin elasticity and skin tightness improvement
pores narrowing  in case of regular carrying out of procedures
acceleration of metabolic processes in cells
improvement of blood supply and lymphatics draining in the skin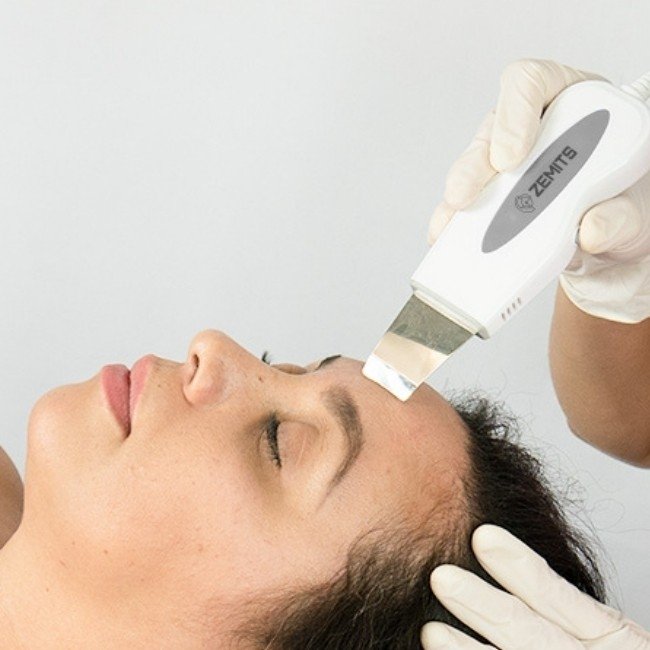 ---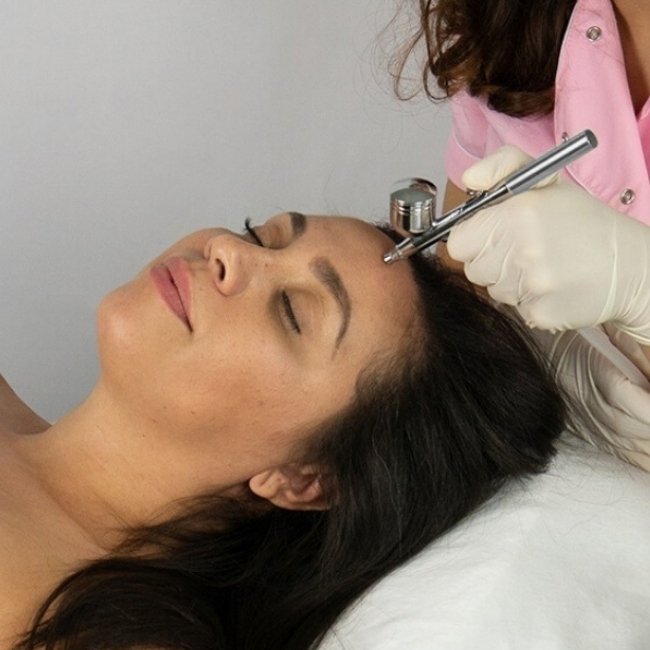 Oxygen infusion
Effective and light stimulating procedure comparable by clients with relaxing massage. The procedure is perfectly suitable for damaged or irritated skin due to the rosacearegenerative and antiseptic effect of oxygen. Oxygen penetrates deeply into the skin due to the high speed of supply and brings together the active substance.
---
Cold therapy
Cold therapy facilitates the acceleration of blood circulation and improves metabolic processes. It is applied specifically for skin mollification after traumatizing procedures.
Cold therapy is used for the following purposes:
Skin mollification after Vacuum Extraction and other traumatizing procedures performance
Capillary vessels strengthening
Skin desensitization before the procedure
Narrowing of pores  after facial cleansings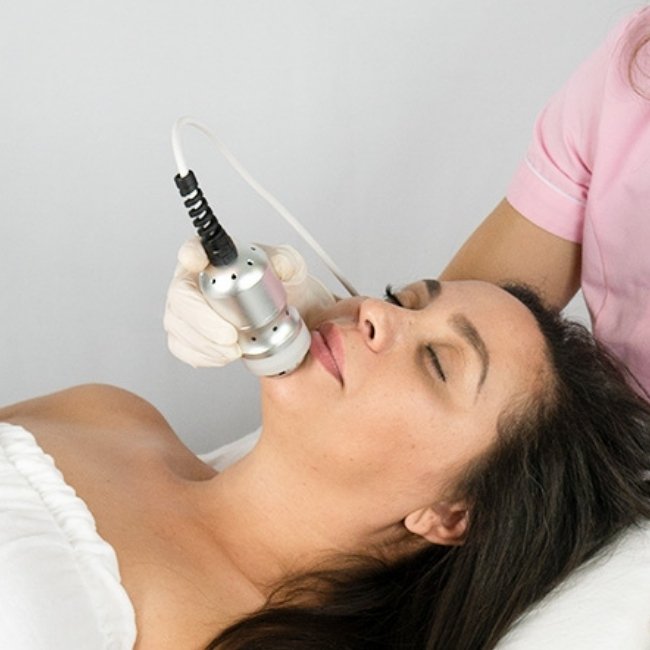 ---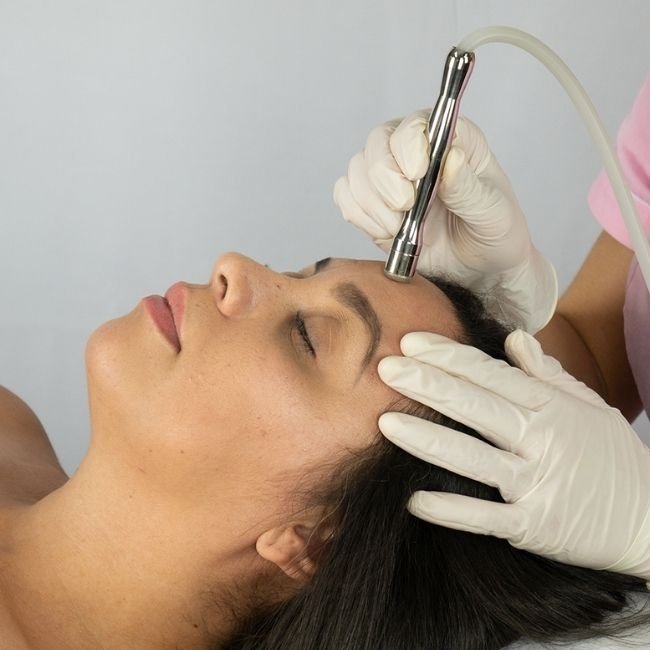 Diamond Microdermabrasion
Diamond Microdermabrasion is a treatment in esthetic cosmetology to remove dead skin cells with a solid, stainless steel dermabrasion wand. This helps remove damaged skin layers, improve dull skin color, minimize and clean wide pores, and stimulate collagen production.
Benefits of Diamond Microdermabrasion:
Improves blood supply and lymphatic drainage in the skin
Removes blackheads, whiteheads, and dead skin cells
Minimizes fine lines and wrinkles
Unclogs and cleans pores
Improves mild acne scars
Removes excess oil from skin
Evens pigmentation and relieves damage from the sun
Reverses effects of aging
Improves elasticity and tightness
---
The LED light microcurrent therapy
The LED light therapy is a method of treatment and preventive effect on the human body by light and color. The chromotherapy has effects  with 8 colors:
Red renovates tone, improves the immunity of the skin. It is indicated under skin spots and for withering dry skin with slow blood circulation
Orange recharges derma with energy - it is indicated for mature dry skin
Yellow performs detoxification functions and normalizes the secretion of oil glands; this frequency is applied for problem skin
Green normalizes cellular metabolism and solves problems typical for dry dehydrated skin
Blue calms so it is contraindicated under irritations, rosacea and for sensitive skin generally
Lilac refreshes and calms sensitive and dehydrated skin
Violet tones, improves the structure and texture of the skin and is applied on mature skin
Microcurrent therapy is a method that uses low impulse electric current. The principle of microcurrents influence is based upon the recovery of normal intrinsic cellular metabolism that is the supply of cells with nutritional substances due to influence over muscle fibers.
The micromassage enables to recover muscle tone and to reduce deep wrinkles, to reduce oedema to improve ATP synthesis, to prepare skin for plastic surgery and abrasive procedures, to diffuse the impact in case of hypercorrection.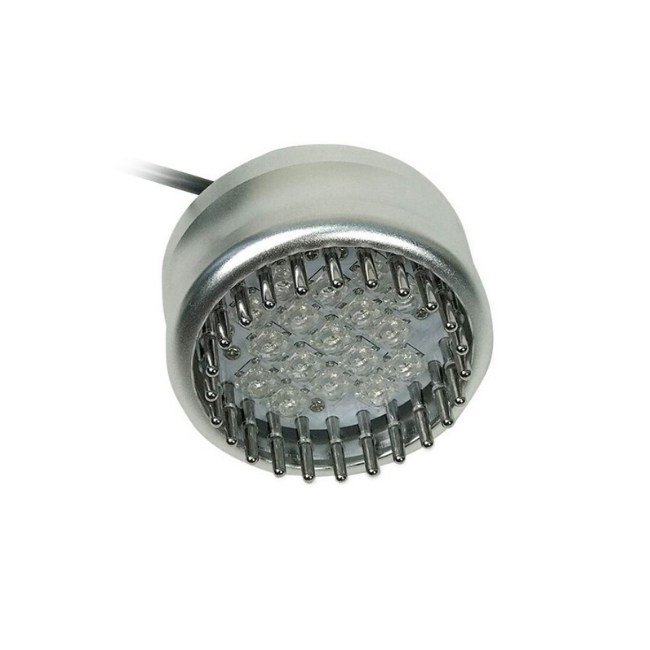 ---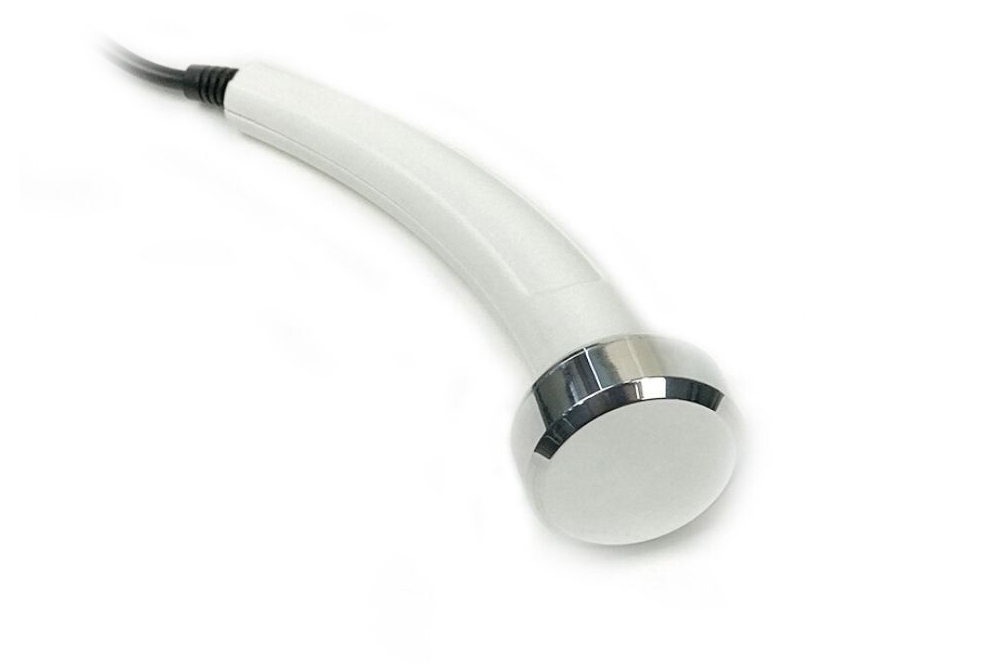 The ultrasound treatment
The ultrasound treatment enables to inject active pharmaceutical and cosmetic products into the superficial layer of the skin with the aid of ultrasonic wave. The phonophoresis provides the warm-up, deep micro-massage on the cellular level, nutrition the tissues with oxygen, improves elasticity, accelerates local blood flow and immunological responses.
Effects of the ultrasound therapy procedures:
deep non-invasive injection of cosmetic serums
skin elasticity and skin tightness improvement
lifting and micro-massage
improvement of local blood flow
lymphatic drainage – removal of edemas
scars effacement
reduction of couperosis manifestations
reduction of cellulite manifestations
elimination of excessive
---
Products to Use with
The perfect products to use the Zemits Leon Plus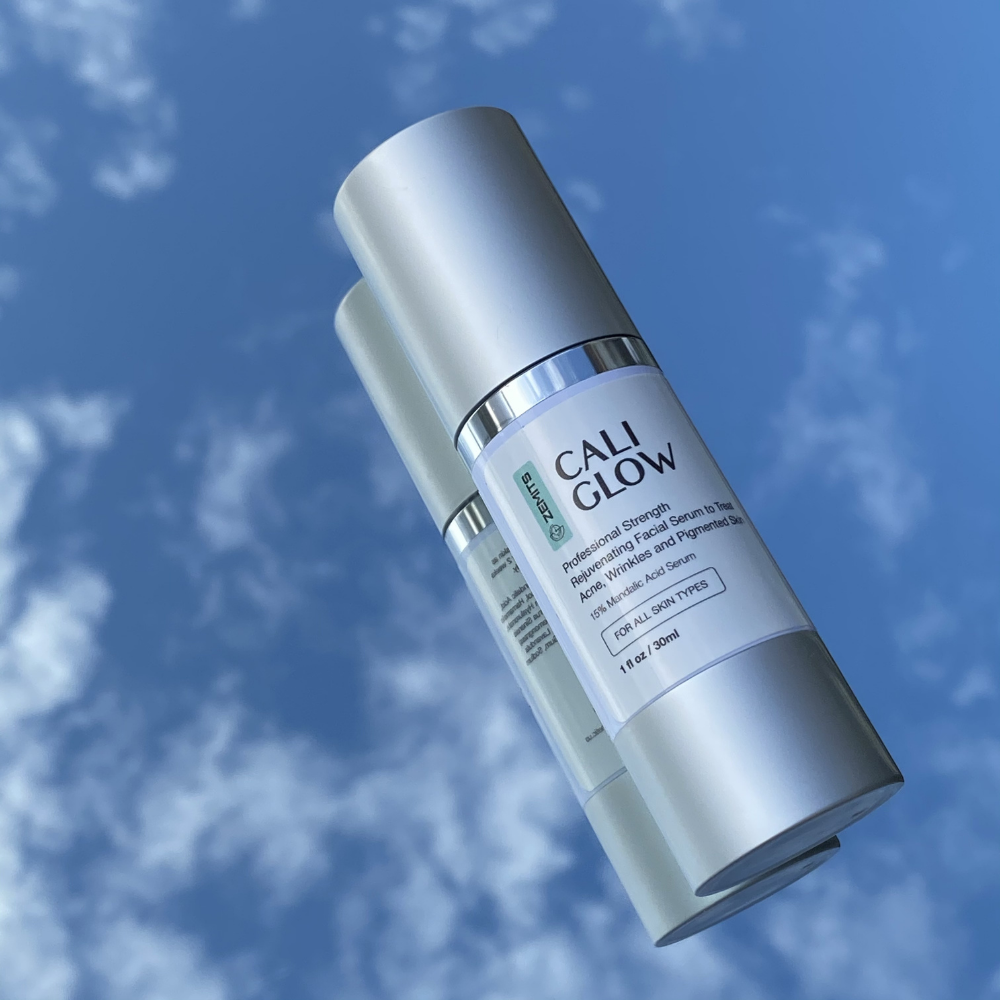 The ultrasonic skin scrubber
Zemits CaliGlow Professional Strength Rejuvenating Facial Serum to Treat
A beautiful Mandelic Acid Serum for safe skin peeling. Mandelic Acid is an AHA (alpha hydroxy acid) that is found naturally in bitter almonds. Mandelic acid has a much larger molecular structure which causes significantly less irritation.
Zemits FirmingGenius Collagen Boosting Peptide Gel
The Zemits Firming Genius is a powerful combination of conductive and skin rejuvenative properties. The natural active ingredients make this gel a "Must Have" in every treatment room, as it is suitable for a majority of the most popular treatments and also has incredible collagen boosting features. The Zemits Firming Genius gel is hypoallergenic, non irritating and non greasy.
---
Diamond Microdermabrasion
Zemits HydroWonder Superior Plumping & Hydrating Hyaluronic Acid Serum
A refreshing Hyaluronic Acid serum for instantly soft, smooth and hydrated skin Due to its natural presence in our body, Hyaluronic acid is an excellent choice for a natural facial moisturizer. Hyaluronic acid can carry as much as 1000 times its own weight, allowing it to draw in moisture and lock it in to hydrate the skin beneath the superficial layer.
Zemits WrinkleGone Super-Charged Peptide Rejuvenating Anti-Aging Serum
This unique anti-wrinkle rejuvenating serum has a powerful muscle relaxing ingredient known as Hexapeptide-3.
The Zemits WrinkleGone does not work like products such as Botox in paralyzing the muscles. Instead, it works effectively in targeting wrinkles caused by muscle activity, such as around the corners of eyes and mouth area. WrinkleGone serum helps promote skin reparation and dramatically stimulates antioxidant production giving skin deep and intensive hydration.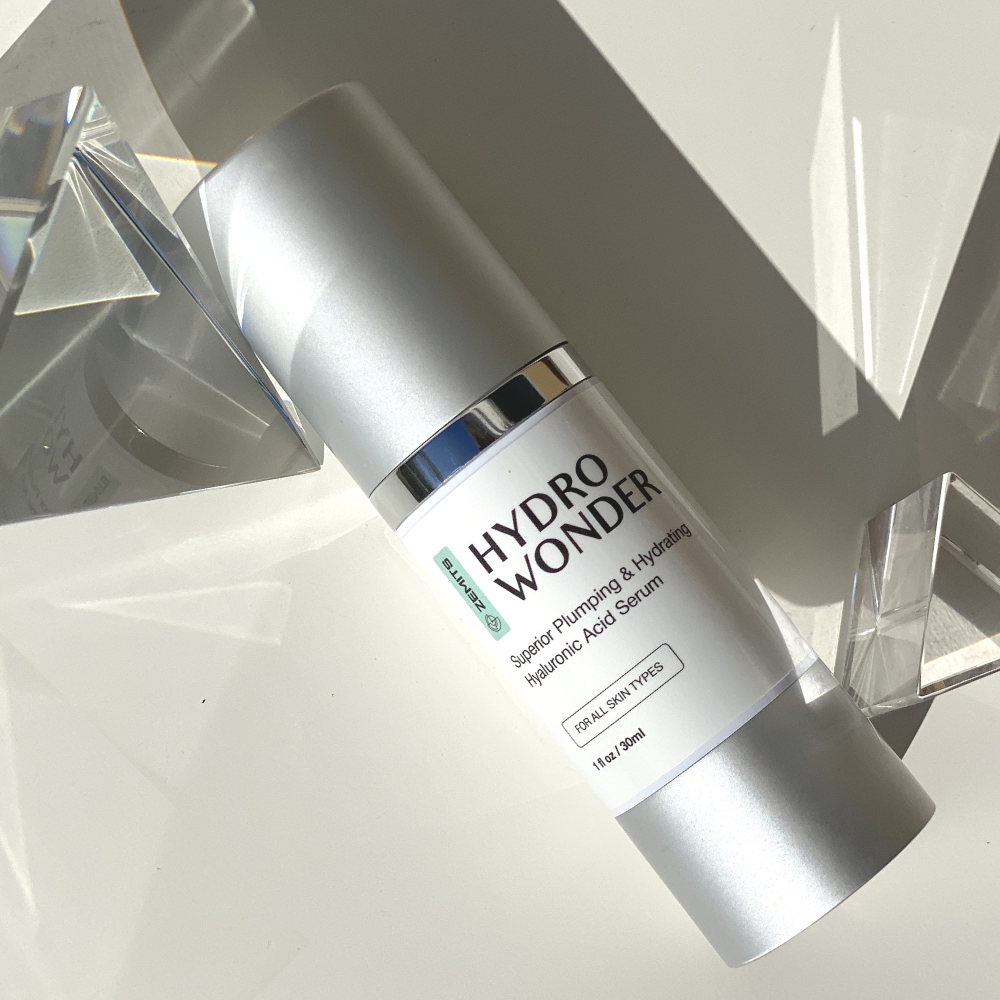 ---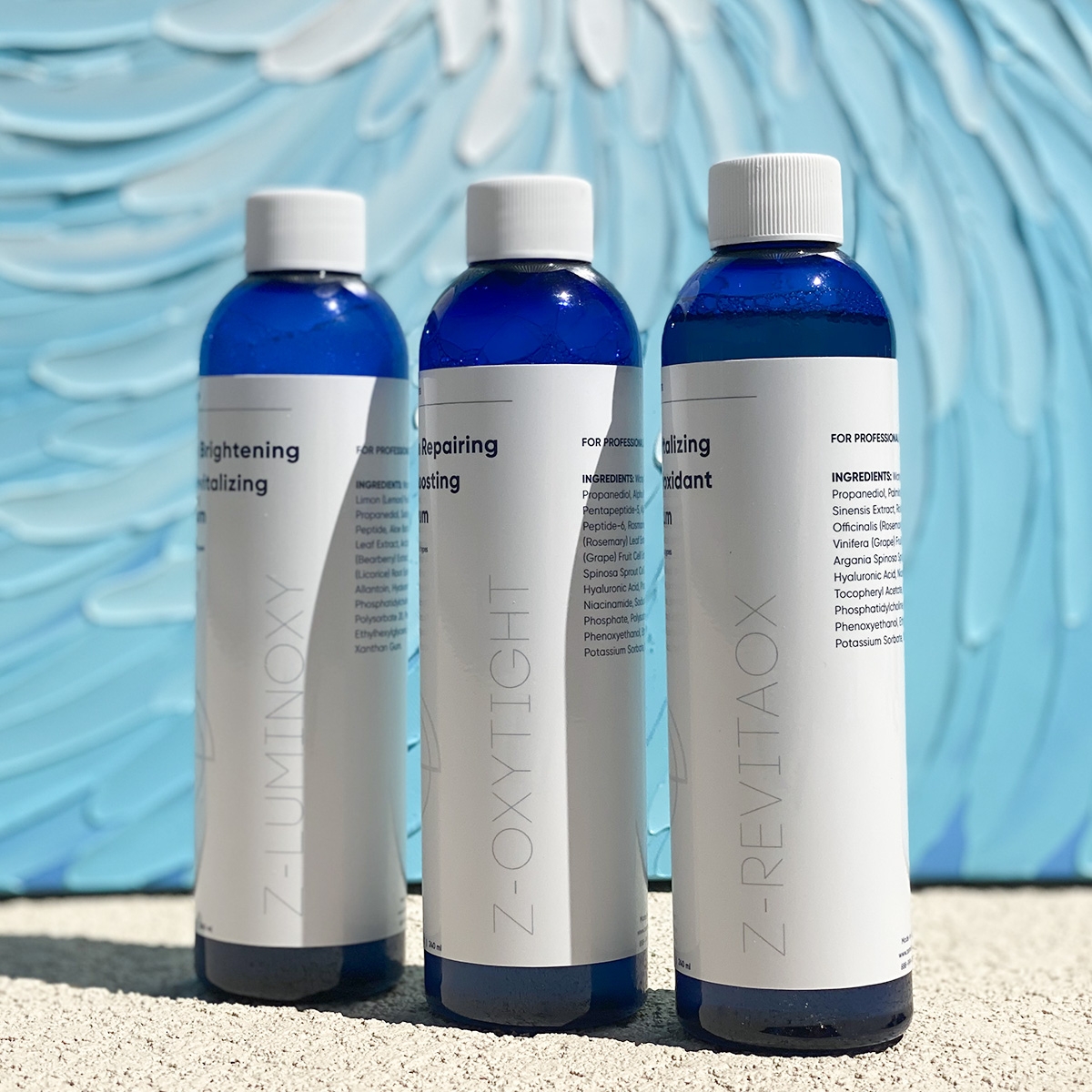 Oxygen infusion
Z-OXYTIGHT Skin Repairing & Boosting Serum
The Z-OXYTIGHT is a blend of Peptides and Hyaluronic antioxidants for the improvement of fine lines and wrinkles plus the added benefit of improved hydration and elasticity. This incredible formula detoxifies the skin naturally and protects it from environmental free-radicals.
Z-REVITAOX Revitalizing Antioxidant Solution
The Z-REVITAOX is a combination of naturally moisturizing Hyaluronic Acid and antioxidants. This combination formula helps to detox the skin and protect it from environmental elements that may pollute the skin. Afterward, the skin feels hydrated and firm.
Z-LUMINOXY Skin Brightening & Revitalizing Serum
Z-LUMINOXY is a blend of naturally brightening extracts, Peptides and Hyaluronic with Glycolic acid. This formula gently exfoliates the skin with Glycolic Acid while deeply moisturizing with Hyaluronic to bring a natural glow to the skin. This combined with lemon fruit, bearberry, and licorice root extract is perfect for bringing a brighter tone and hydration to the skin. Z-LUMINOXY Solution is used for the Infusion step, Oxygen infusion with HydroLuxx System or HydroInfusion with another brand equipment.
---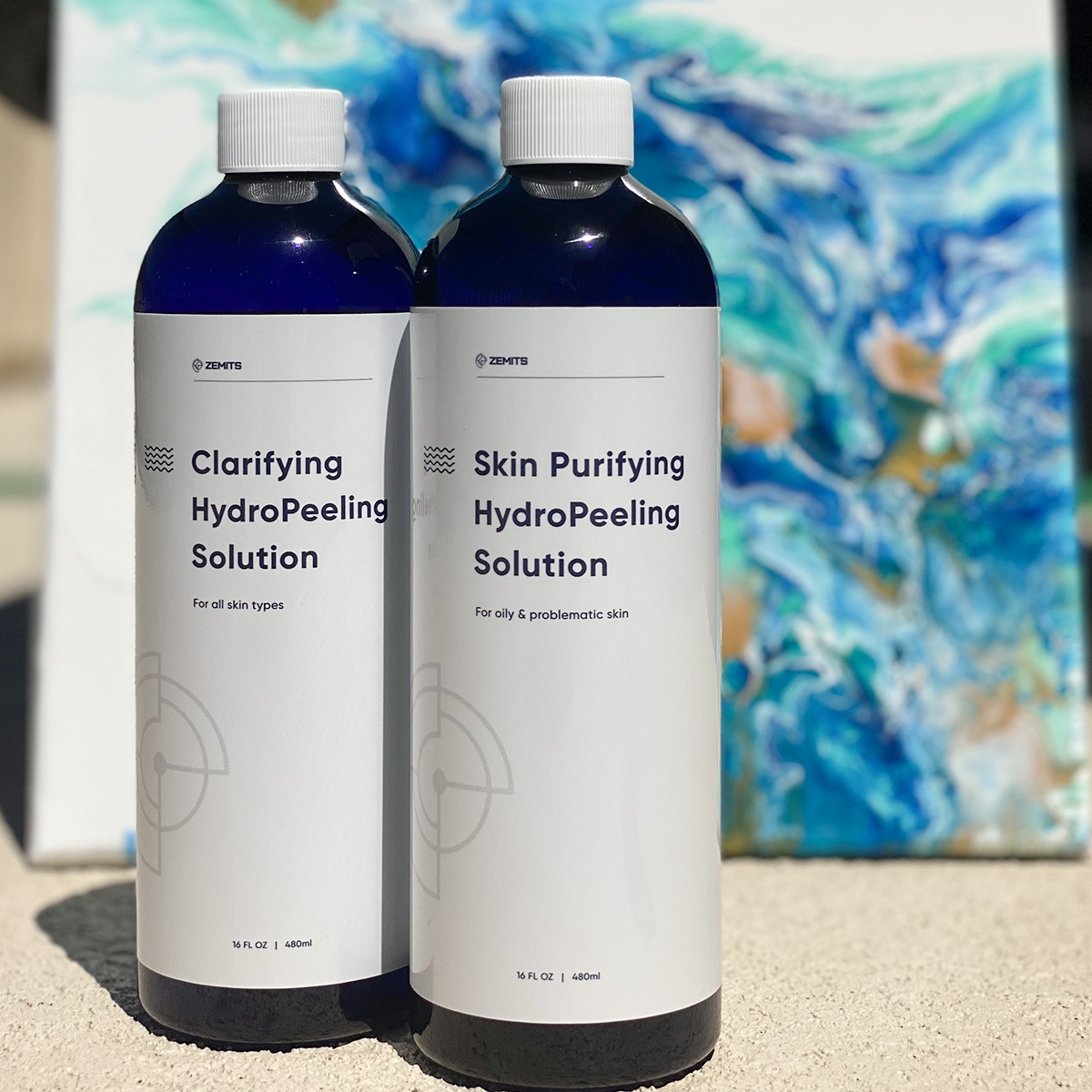 Z-HYDROCLEAR Clarifying HydroPeeling Solution
The Z-HydroClear deeply cleanses the skin while softening sebum build-up and impurities, making extractions much easier. It helps to loosen dead skin cells with deep exfoliation to provide intense hydration. It also helps to firm the skin and smooth the appearance of fine lines and wrinkles. 
Z-SALICPURE Skin Purifying HydroPeeling Solution
The Z-SalicPure is a multi-action serum made to treat oily and congested skin. The wonderful combination of Salicylic Acid and Willow Bark gently exfoliates the skin to prevent any pore build-up of dirt and sebum. The skin is left with a visibly radiant and hydrated complexion.
---
Cold therapy
Zemits InstaRevival Deep Hydrating Conductive Gel
The Zemits InstaRevival is a professional Hydrating mask created to achieve greater results for facial spa services and spa-like facials at home. This deeply hydrating mask instantly helps to hydrate and refresh the skin. Due to its strong calming properties, it is wonderful for post-treatment of microdermabrasion and peels to calm and renourish the skin. It also helps immediately hydrate the skin.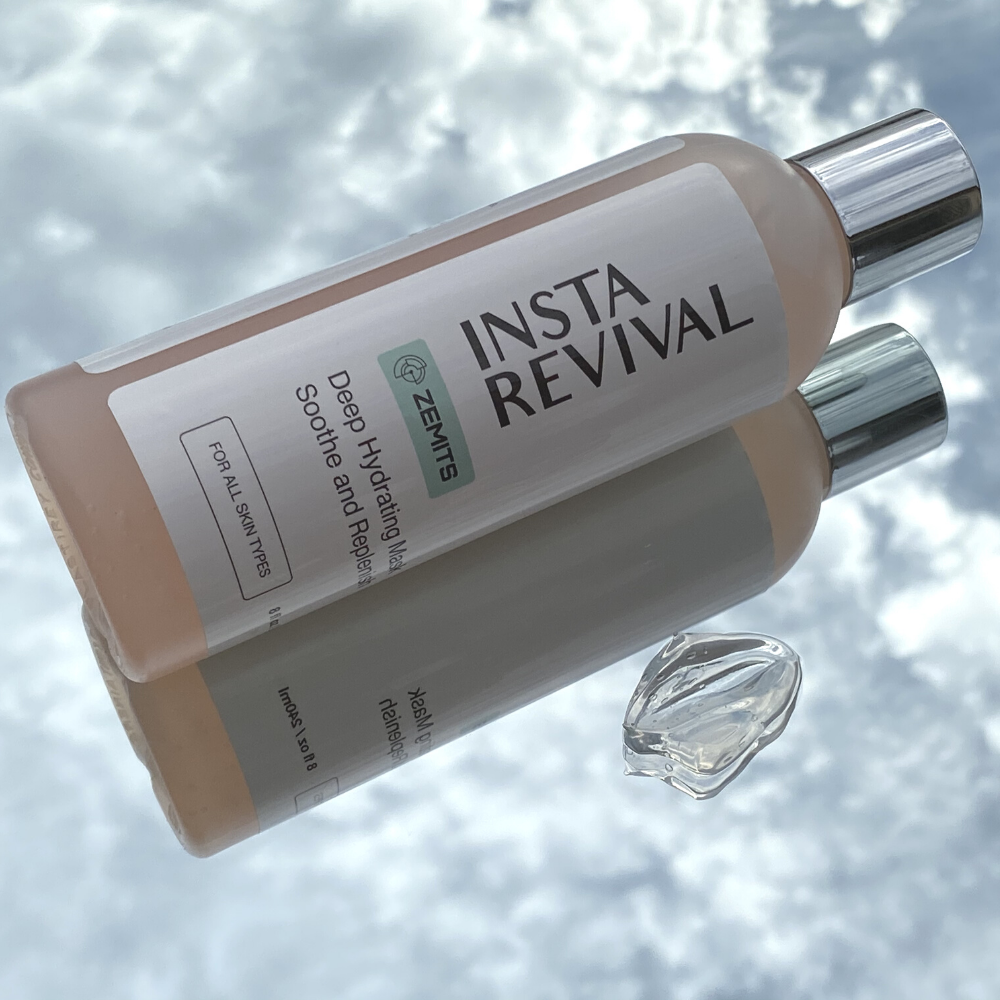 ---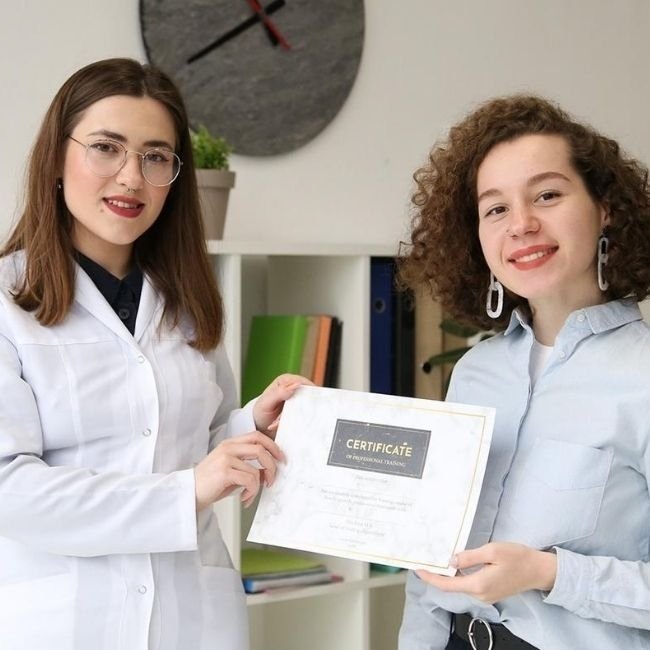 TRAINING AND USERS MANUALS
In addition to basic user manuals, we will send you treatment protocols and recommendations to enhance your experience with our equipment because we are committing to helping you succeed! We also have licensed estheticians on site for one-on-one training both in-person and over video chat.
There is no hassle with getting comfortable with your equipment and learning how to maximize your profits!
---
Technical features of ZEMITS 6 in 1 Facial Machine Leon Plus:
Frequency of ultrasound: 1.1 Mhz
Frequency of ultrasound scrubber: 27-28 Khz
Airflow rate: 9 l/min
Vacuum pressure: 0,8 bar
Input voltage: 110 V
Input frequency: 60 Hz
Input power: 120 Watt
Package Dimensions: 13,4"H x 14.8"L x 10.4"D
N.WT 15 lbs.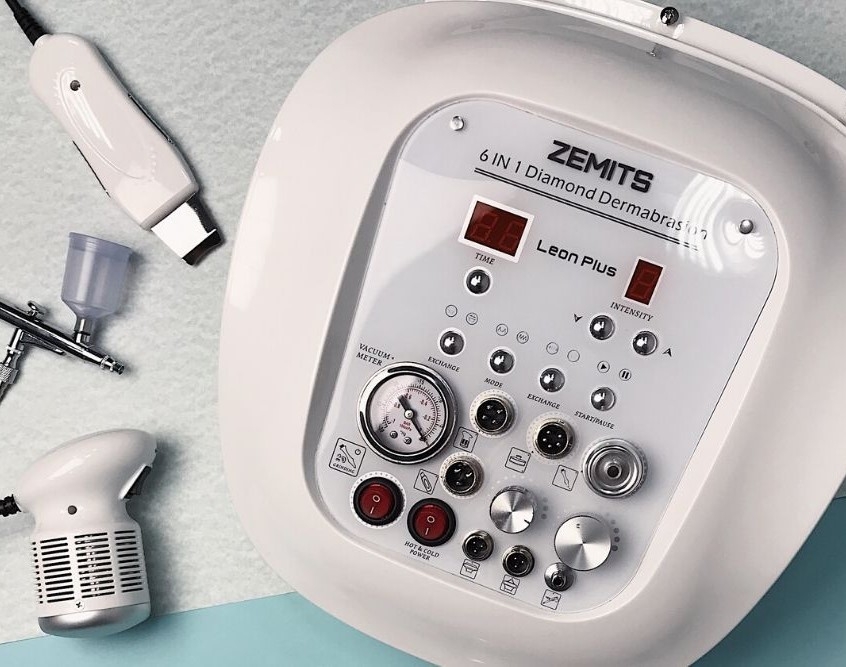 ---
FINANCING
Financing through Quickspark, which offers: *A low-interest plan with a hassle-free application. For more information, check out our "financing" tab or call us today!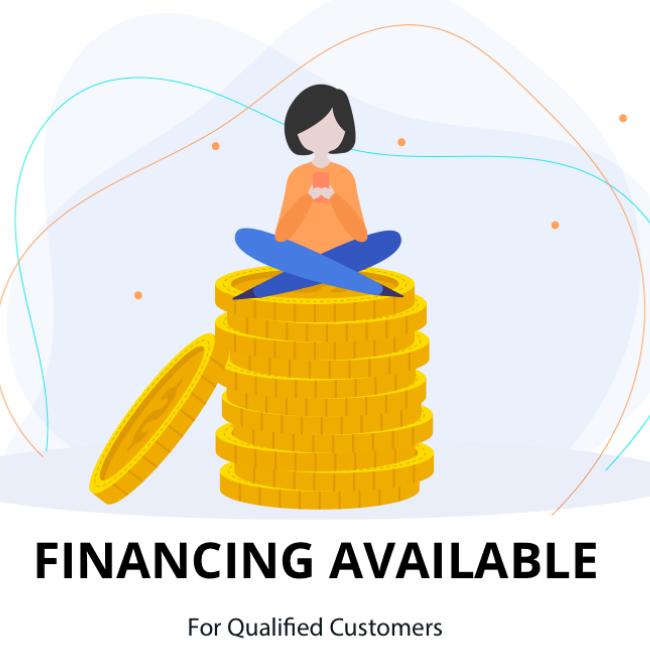 ---
All products at www.advance-esthetic.us website are intended for cosmetic use.
All products at www.advance-esthetic.us website are not intended to treat or diagnose any medical conditions.
Fast shipping
Guaranteed quality of aesthetic equipment
Service
Wide range of products
---
ZEMITS Leon Plus 6-in-1 Skin Care System
---
Callback
Write your details and our managers in the near future will contact you